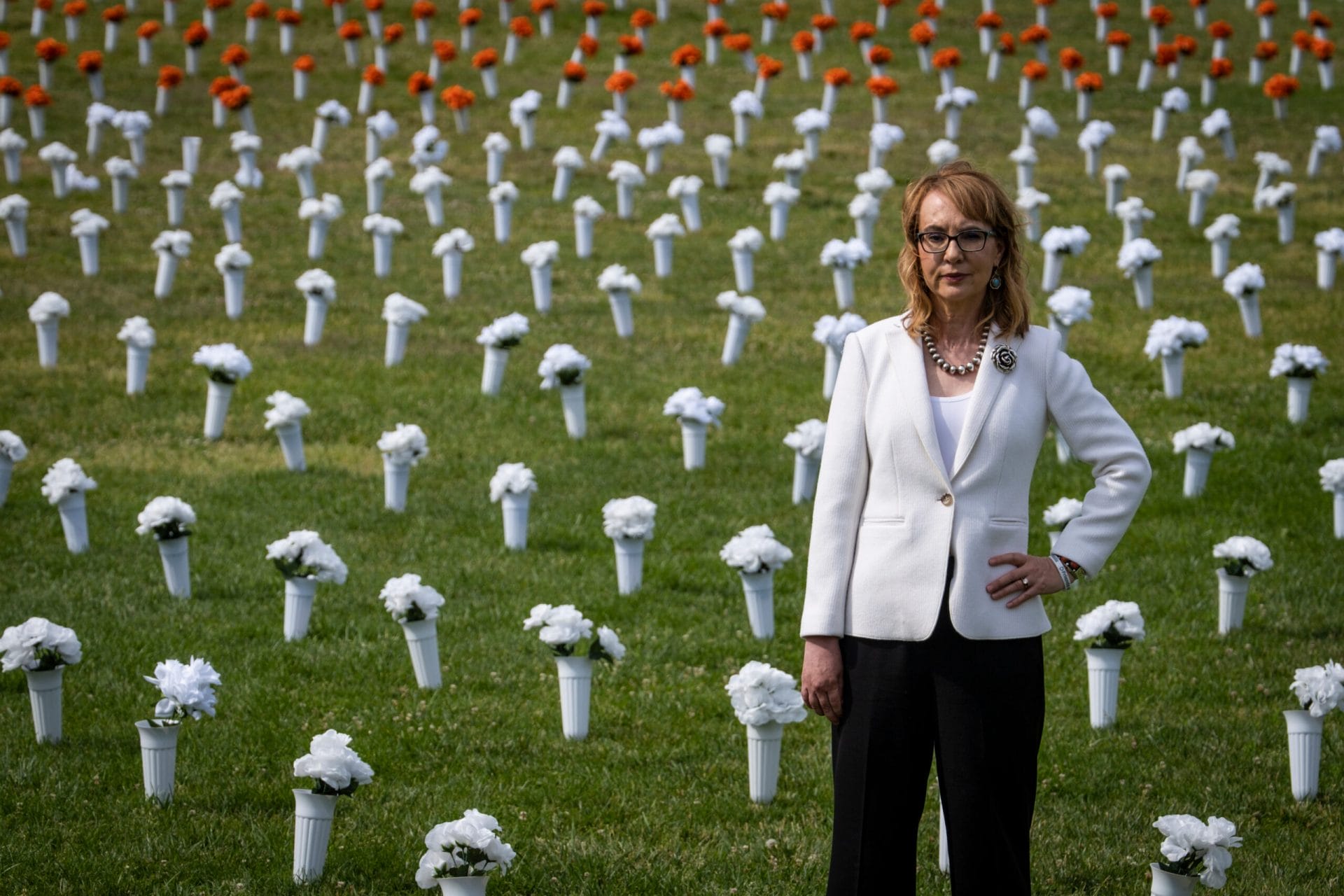 An Open Letter to Pennsylvania Voters from Gabby Giffords
We must send John Fetterman to the US Senate and elect Josh Shapiro as governor.
It's been a long, eventful year for the gun violence prevention movement. 
We've experienced devastating lows, like the tragic shootings in Buffalo, Uvalde, Highland Park, and so many more communities across the country. We've also experienced highs, as our gun safety Congress passed the first gun safety legislation in nearly three decades.
As we approach Election Day, make no mistake: gun safety is on the ballot. And to you, Pennsylvania voters, I have an urgent request: you must elect John Fetterman to the US Senate and elect Josh Shapiro as governor. Lives are at stake.
Four years ago, a gunman opened fire at the Tree of Life synagogue in Pittsburgh, Pennsylvania. Eleven people were killed and six more were injured in the anti-Semitic terrorist attack that shocked the community and the nation. And this horrifying incident accounted for only a small percentage of Pennsylvania's annual gun violence—in 2020, a heartbreaking 1,752 Pennsylvanians lost their lives to gun violence. 
Gun violence has adversely affected Pennsylvanian communities for too long, and there hasn't been enough action in response—despite what voters want. A recent poll conducted by Giffords and Public Policy Polling found that 83% percent of Pennsylvania voters support background checks on all gun sales—so why are we considering a candidate for US Senate who has vowed to oppose all gun safety legislation, and a candidate for governor who has compared commonsense gun safety measures to Nazi Germany?
Earlier this year, I had the pleasure of sitting down with your lieutenant governor, John Fetterman, at Giffords's Pennsylvania Gun Safety Forum. John Fetterman focused on breaking the cycle of violence in Braddock by working with the police department to develop a community policing model centered on reducing gun deaths and homicides. In the nearly six years following the creation of this model, the city didn't record a single homicide or any loss of life from gun violence. As your lieutenant governor, John Fetterman has championed commonsense solutions to America's epidemic of gun violence, including passing universal background checks.
In stark contrast, his opponent Mehmet Oz has failed to be consistent on this issue. Since launching his campaign for Senate, however, Oz has made it clear that no gun safety legislation will pass on his watch. For this reason, we've invested in an ad to raise voter awareness of just how out of step Oz is with the vast majority of Pennsylvania voters.
And while John Fetterman will fight to protect the rights of Pennsylvanians in Congress, your attorney general, Josh Shapiro, will be doing the same as governor. Throughout his career, he's worked hand-in-hand with law enforcement to take thousands of illegal guns off the streets, shut down gun trafficking rings, and close the state's ghost gun loophole.
His opponent, Doug Mastriano, won't let any gun safety legislation pass his desk. He's even suggested weakening existing laws, making it easier for gun violence to spread throughout communities. After this year's horrific mass shooting in Uvalde, Texas, Mastriano even called for guns to be allowed in our schools—putting students, teachers, and law enforcement at greater risk.
Like many of you, I know the pain that comes with gun violence. I know what it's like to have your life completely altered, in a matter of moments. And I know that there are only two candidates—one for governor, and one for the Senate—who will fight their hardest to make sure no more Pennsylvanians need to suffer this pain
As the midterm elections approach, the stakes continue to increase—which is why we must send John Fetterman to the US Senate and elect Josh Shapiro as governor. By doing so, you're making it clear that your lives, and the lives of all Americans, are worth more than the empty promises of their opponents.
Sincerely,
Gabby Giffords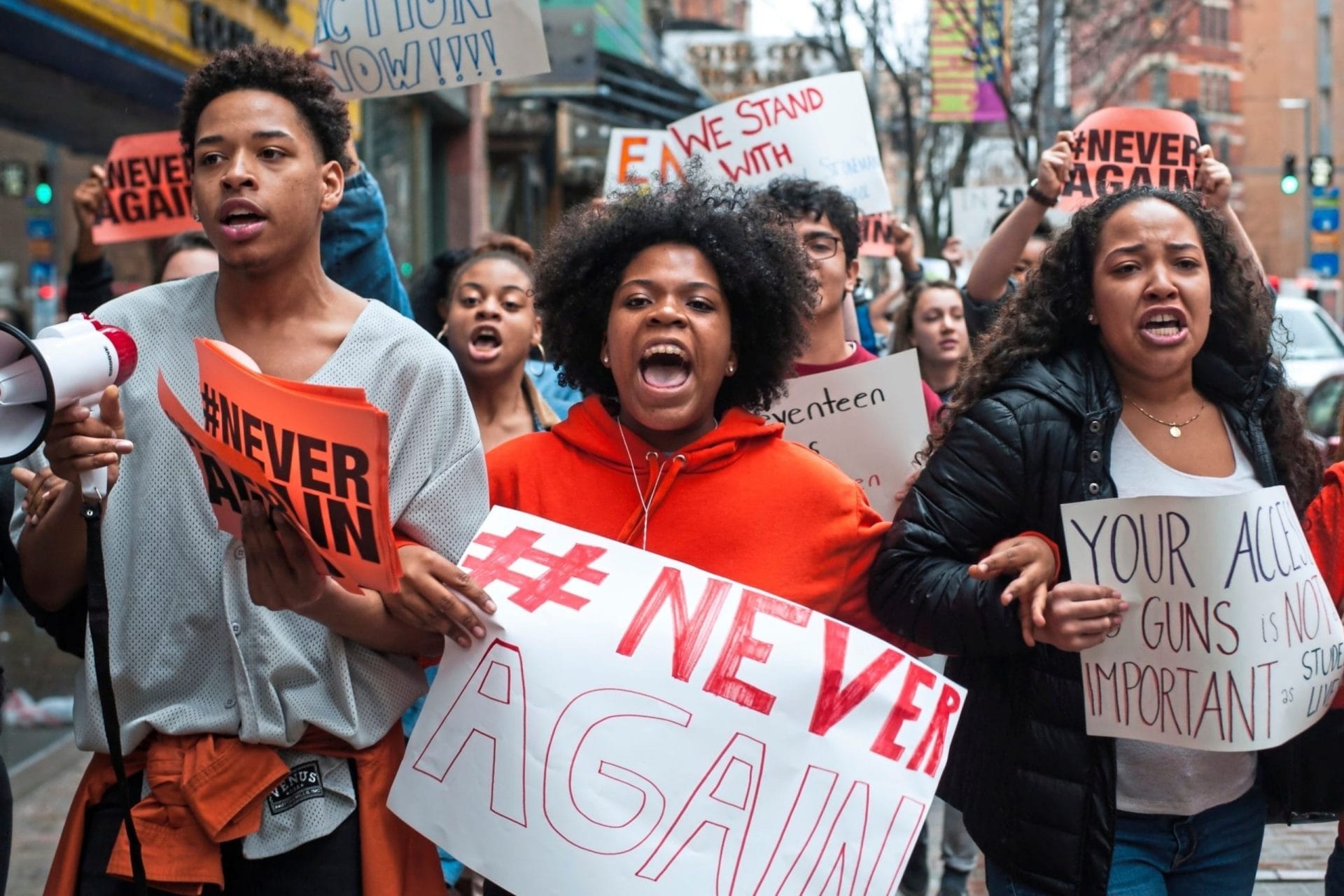 TAKE ACTION
Students, veterans, survivors: Americans from all walks of life across the country are standing up for commonsense gun reform. If you're fed up with politicians who care more about protecting gun lobby profits than your safety, stand with us in this fight. 
Join Us