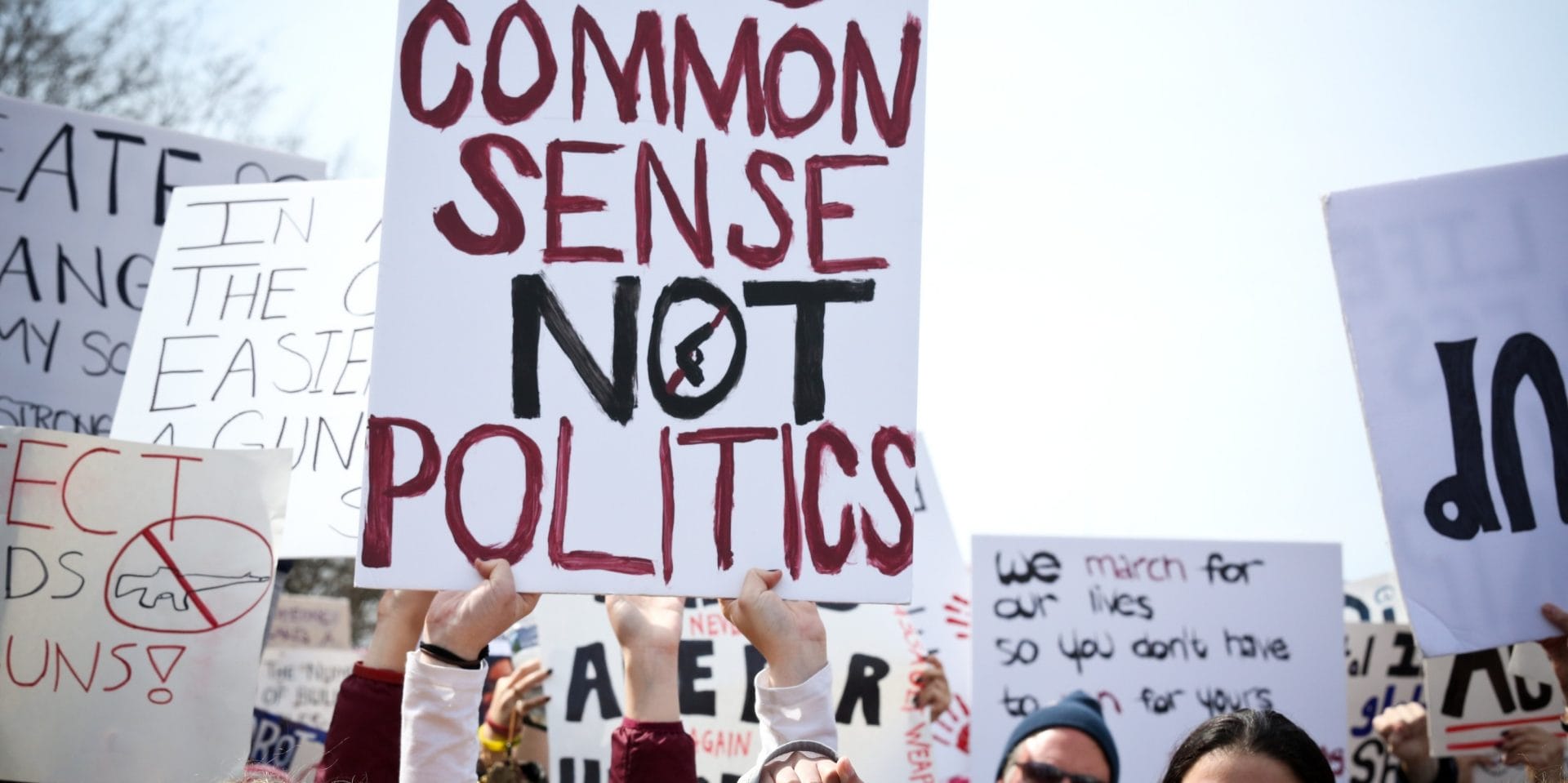 The Unprecedented Salience of Gun Safety at the Polls
MEMORANDUM To: Interested Parties From: Peter Ambler, Executive Director, Giffords Date: November 8, 2017 Re: The Unprecedented Salience of Gun Safety at the Polls __________
2018: The "Suburban Rebellion"
Voters at the polls on Tuesday night sparked what pundits have labeled the 'suburban rebellion.' A key factor in that rebellion is gun safety. The implications couldn't be more clear for 2018 candidates opposed to passing laws that better protect the communities they want to represent.
Suburban voters overwhelmingly support safer gun laws, making most Republican incumbents in suburban districts out-of-step with their voters on the issue. Two bills to further regulate or ban the sale of bump stocks that were introduced in the aftermath of the Las Vegas shooting have a combined 15 Republican co-sponsors, all of whom represent politically vulnerable districts. This is a sign that House Republicans understand that opposing reasonable gun safety measures could be a political liability in 2018.
It's clear that Gillespie's campaign also recognized the danger of being perceived as weak on gun safety among suburban voters. In fact, in the final two weeks of the campaign we saw Gillespie release two misleading ads claiming that Northam made it easier for violent felons and sex offenders to get their hands on guns. The ads were clearly a desperate attempt to deflect attention away from his own disappointing record on public. And while Gillespie touted his NRA endorsement on the campaign trail, he consistently avoided detailing his positions on gun policy.
Moreover, the perceived enthusiasm gap between gun violence prevention voters and "pro-gun" voters is gone. While 17 percent of voters in exit polling indicated that gun policy was their most important issue, those voters were split evenly between supporting Ralph Northam and Ed Gillespie. The myth that "pro-gun" voters are more likely to turn out and are more excited, is being dispelled by results like this. The narrowing of this enthusiasm gap portends greater losses for candidates that strictly adhere to the gun lobby's agenda.
The following is a breakdown of how Giffords helped candidates successfully run on this issue.
Virginia Elections: Key Takeaways
Virginia voters delivered decisive victories to Governor-elect Ralph Northam, Lieutenant Governor-elect Justin Fairfax, and Attorney General Mark Herring, three outspoken gun safety champions who faced opponents endorsed and financially supported by the NRA, which spent more than $2 million in the statewide races. In exit polling released by NBC News, 16 percent of Northam voters reported that gun policy was the issue most important to their vote, second only to health care. All three of these candidates unabashedly supported gun violence prevention policies, with Ralph Northam attending a protest outside of NRA headquarters in the aftermath of the Las Vegas shooting.
Gun safety champions won down the ballot as well, with 12 out of 13 Giffords-endorsed candidates claiming victory (the results of HD-94 are still pending). In 11 of those races, Giffords-endorsed candidates defeated a NRA-backed opponent including seven incumbents. In fact, the NRA's candidates only won in safe Republican seats.
Analysis of Giffords PAC Impact
In addition to exit polling indicating guns played a key role in the electorate's decisions, an analysis of the Giffords targeted mail program demonstrated a clear impact on voters.
In the closing weeks of the campaign, Giffords PAC communicated with 165,596 Virginia households on the issue of guns. This communication came in the form of a letter from Gabby highlighting the stakes of this election and Governor-elect Northam's strong history, while also educating voters on Ed Gillespie's adherence to the gun lobby's agenda. The mail went to voters in every county across the state, targeted to those mostly likely to be persuadable, and therefore of critical importance in the closing weeks of the campaign.
When overlaid with the Giffords PAC mail program, the results of the election demonstrate a clear impact from the mail. The greater the percentage of the electorate was targeted with these communications, the more votes Ralph Northam won. This effect can be seen clearly in the table below.
Summary of Giffords Program
The issue of gun safety was central from the start. During the gubernatorial Democratic primary, Giffords PAC hosted a gun violence prevention forum with both Lieutenant Governor Northam and his primary opponent, Tom Perriello, during which both candidates spoke extensively about their plans to make the commonwealth safer.
In addition to the mail program, Giffords PAC ran a complementary digital campaign during the general election featuring Facebook and Instagram ads targeting 25,000 persuadable voters, with an accompanying website, letterfromgabby.com.
One week before election day, Giffords PAC released a radio ad featuring former President Barack Obama highlighting the difference between the two Virginia gubernatorial candidates on the issue of gun safety, and calling on voters to elect Ralph Northam on November 7. Listen to the ad here.
Just five days after the worst mass-shooting in American history, Mark Kelly went to Virginia and demanded Ed Gillespie release his NRA questionnaire. Throughout his Virginia gubernatorial campaign, Ed Gillespie touted his NRA endorsement, but refused to disclose whether he supported the gun lobby's dangerous agenda that threatens the safety of Virginia's families and communities.
Just days before Northam's victory, the Virginia Citizens Defense League released Gillespie's responses to their questionnaire, confirming his opposition to requiring background checks on all gun sales, his support for removing permitting requirements for carrying concealed guns, and allowing people carrying concealed guns to consume alcohol in bars and restaurants, among other dangerous policies.
Victories for Gun Safety from Coast to Coast Across the nation, voters responded to the gun safety message. In New Jersey, voters delivered a decisive victory to Phil Murphy, who campaigned aggressively on a gun safety platform. Giffords endorsed Phil Murphy in August, and Gabby Giffords and Mark Kelly traveled to New Jersey to campaign with Murphy and his running mate, Sheila Oliver in the final days of the campaign.
In Washington state, gun safety champion and Giffords-endorsed candidate Manka Dhingra prevailed over Jinyoung Lee Englund in the race for State Senate District 45. Voters knew that Dhingra's victory would create a majority in Washington state that would push forward on a gun safety legislative agenda. Giffords PAC partnered with the Alliance for Gun Responsibility on a field and direct mail campaign to highlight Manka Dhingra's superior record on gun safety compared to her opponent, Jinyoung Lee Englund. The program targeted over 15,000 households. Giffords also endorsed Seattle Mayor-elect Jenny Durkan, a former US Attorney who has worked to make Washington communities safer from gun violence and who committed during her campaign to make Seattle a leader in the fight for safer communities.