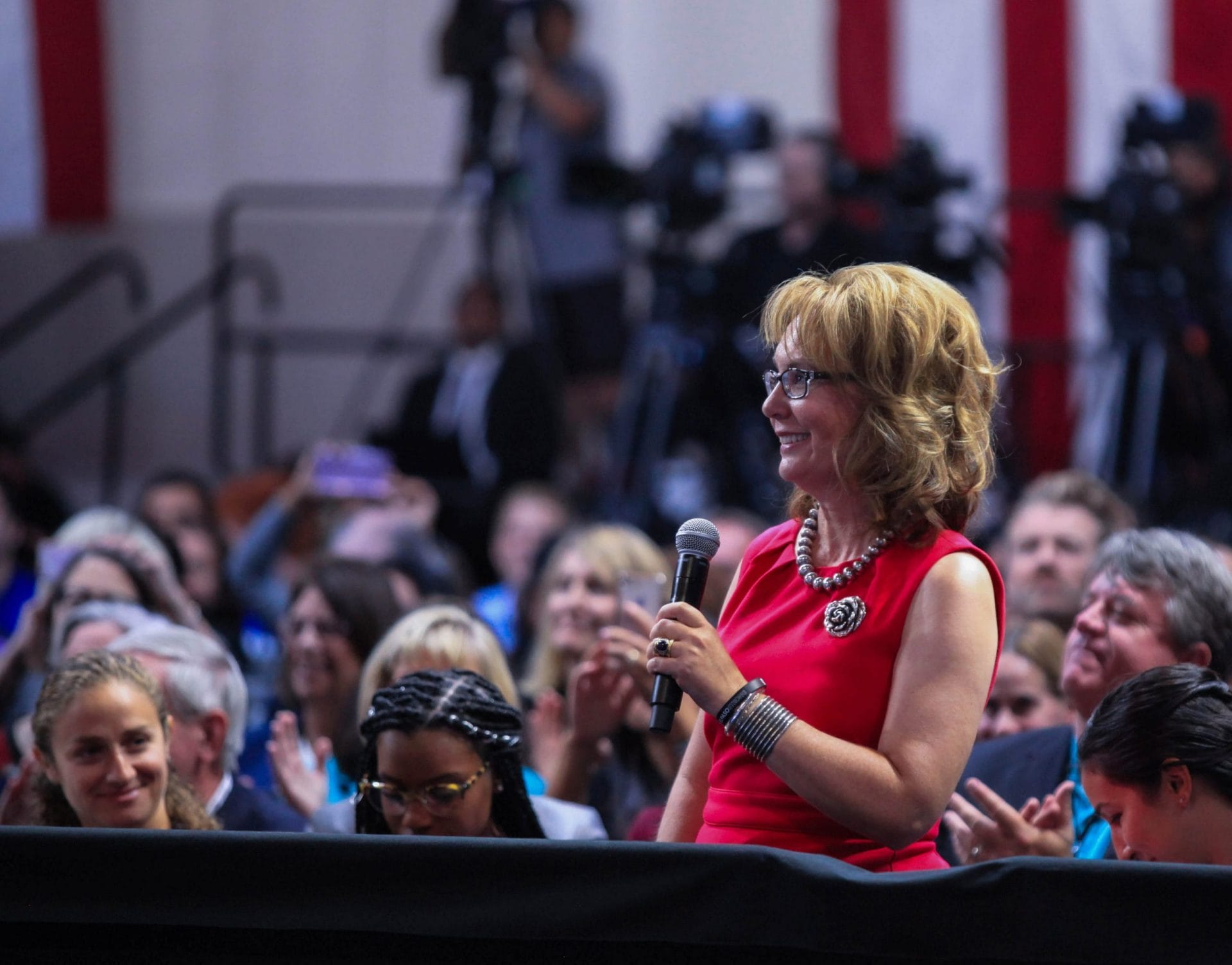 Gabby Giffords embodies a boundless, yet practical, optimism that never falters.

Former Congresswoman Gabrielle Giffords understands what it's like to face overwhelming barriers. She also understands what it takes to get past them. From her scrappy Arizona childhood, to her bridge-building politics, to her remarkable recovery from traumatic injuries, Gabby personifies courage. Today she leads Giffords, the gun violence prevention organization she co-founded. Giffords is a nonprofit organization that shifts culture, changes policies, and challenges injustice, inspiring Americans across the country to fight gun violence.
A Life Dedicated to Public Service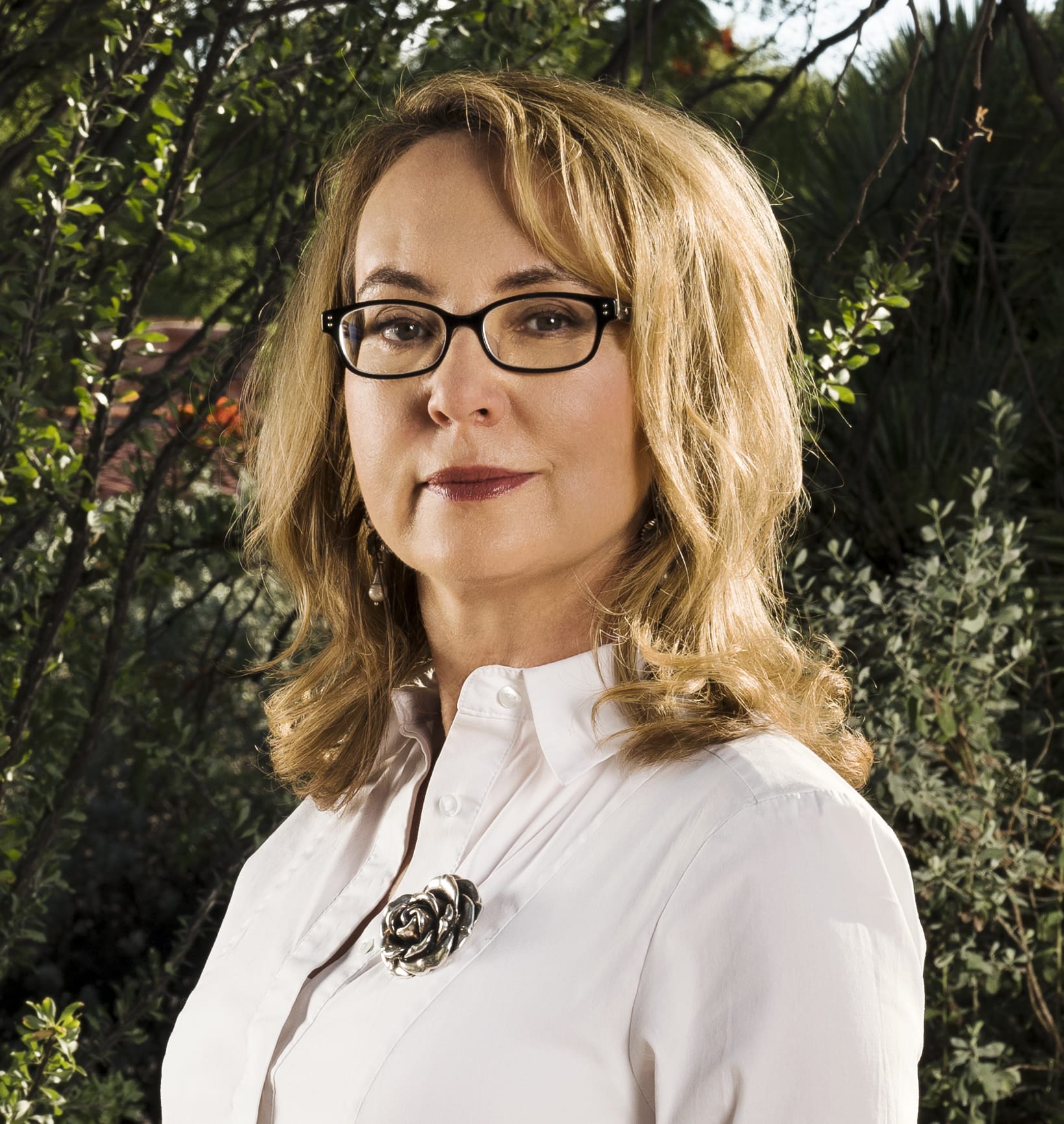 It's not every day you encounter someone who went from running a family business to running for office—winning over voters of all stripes as a member of the Arizona legislature and then as a Member of Congress. As the youngest woman ever elected to the Arizona State Senate and a trailblazer in other offices, Gabby represented her community in the Arizona legislature from 2000 to 2005, and then in Congress from 2006 to 2012. In Washington DC, during the 2008 financial crash and other crises, Gabby never shied away from tough decisions. 
Throughout her life, Gabby has sought to improve her community and country by using her extraordinary ability to bring people together to focus on how we can make things better. This trait has made her a powerful public figure in this moment and inspires people every day to take actions of their own to make a difference. 
Turning TRAGEDY into PURPOSE
On January 8, 2011, at a "Congress On Your Corner" constituent event in Tucson, Gabby was shot in the head by a gunman who killed six people and injured 12 others. Gabby stepped down from Congress in January 2012 to focus on her recovery. As the nation's eyes were upon her, Gabby embarked on a path to regain her ability to speak and walk, inspiring the country with her resilience and optimistic spirit.
In 2013, after the tragic mass shooting at Sandy Hook Elementary in Newtown, Connecticut, Gabby co-founded the organization today known as Giffords. Over the past several years, the organization has been a leader in the national gun safety movement, making gun safety a kitchen table issue for voters. Giffords has helped gun safety champions win up and down the ballot in local, state, and federal races and worked hard to pass lifesaving legislation in states across the country and at the federal level. In July 2022, Gabby was awarded the Presidential Medal of Freedom, the nation's highest civilian honor. Gabby Giffords Won't Back Down, a documentary from the filmmakers behind RBG, premiered the same month.  
As she leads Giffords, Gabby continues to make remarkable progress in her recovery. She helps raise awareness about aphasia, the language impairment she has suffered from since her shooting. She enjoys spending her free time playing the French horn, biking, practicing yoga, and learning Spanish. That spirit of resiliency, perseverance, and courage is one that resonates around the world. It helped her overcome tragedy, work tirelessly to recover when the odds were stacked against her, and become the nation's most renowned leader in the movement to end gun violence.
MEDIA REQUESTS
Our experts can speak to the full spectrum of gun violence prevention issues. Have a question? Email us at media@giffords.org.
Contact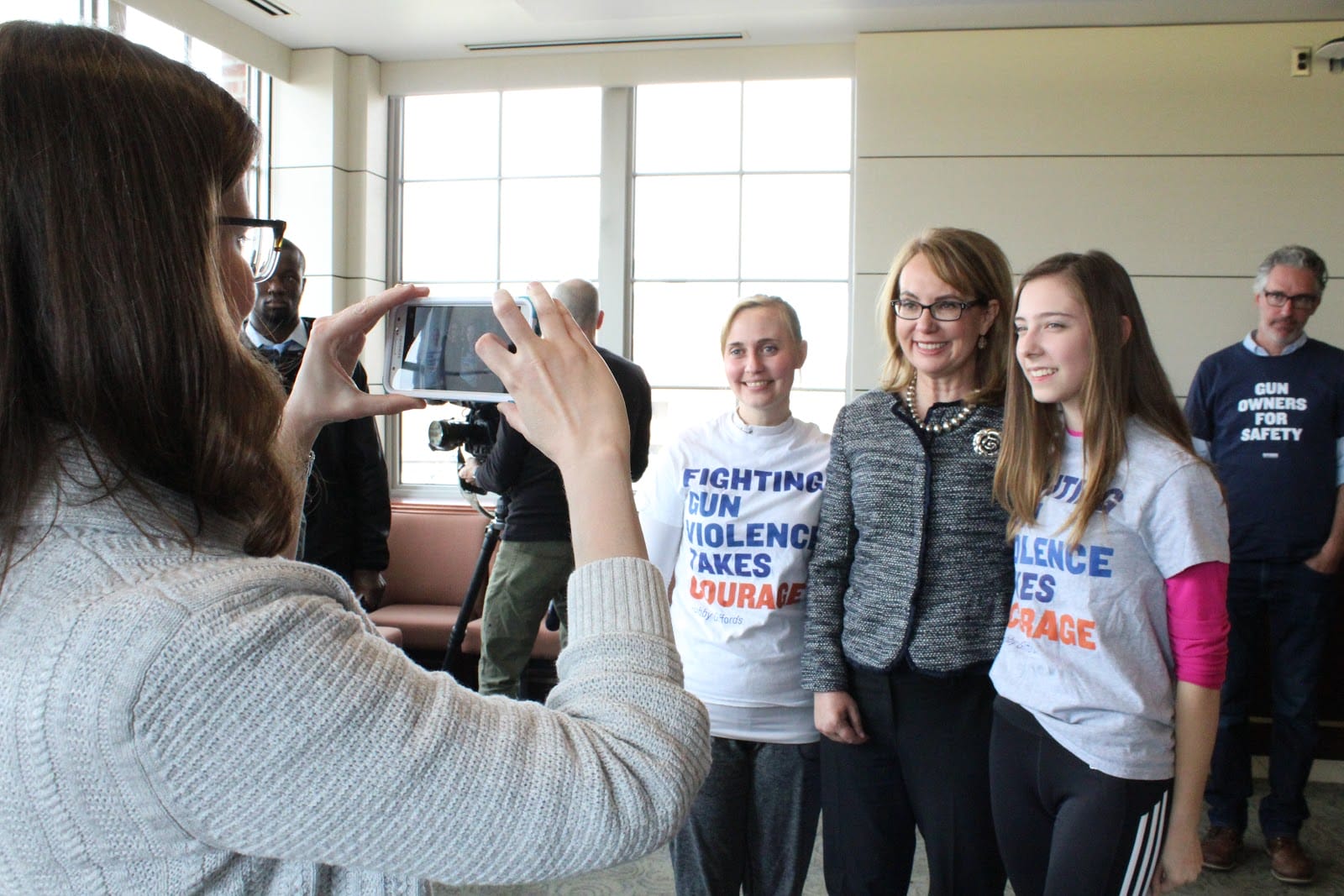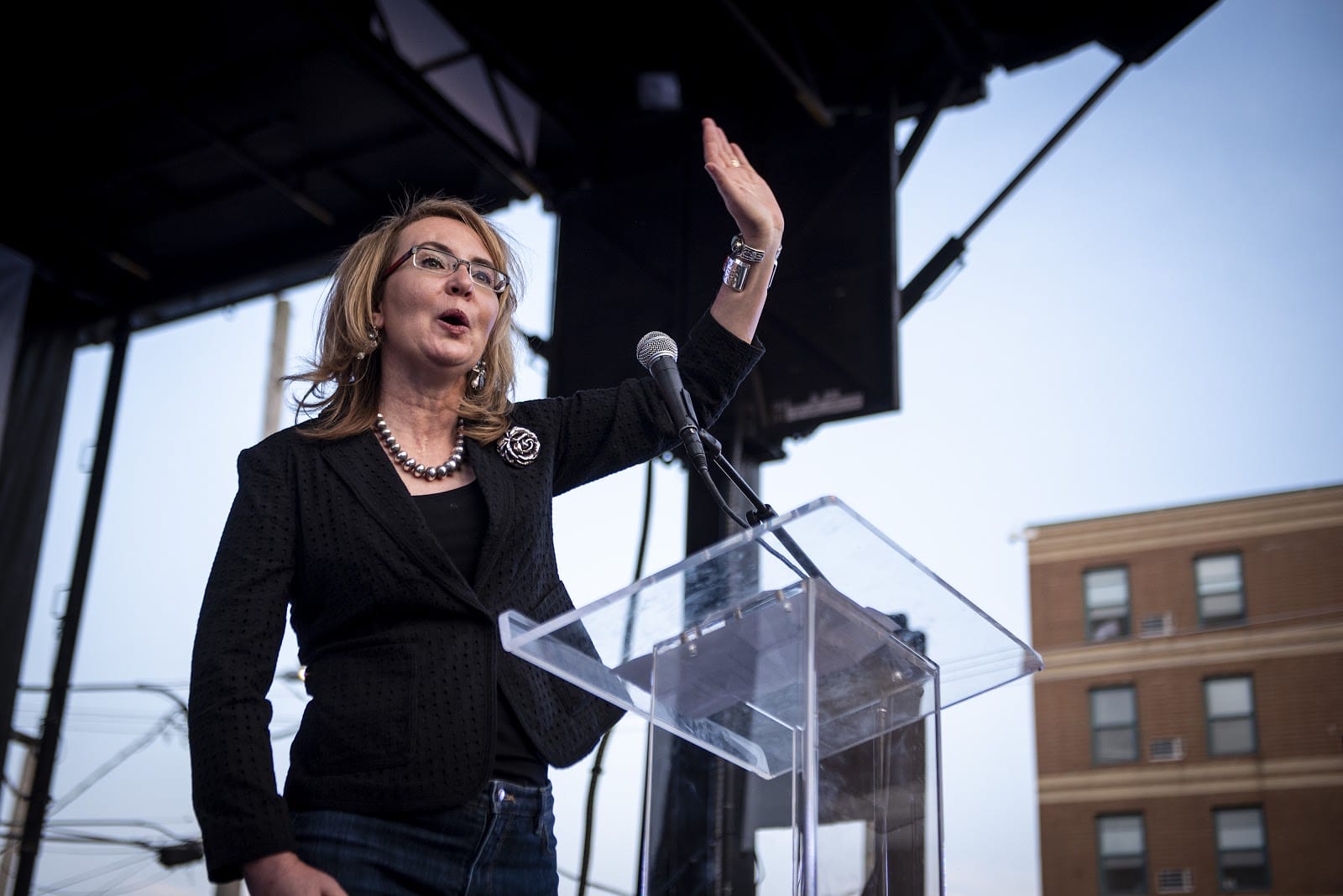 MAKE A GIFT
We're building a movement of Americans committed to gun safety. Democrats and Republicans, gun owners and non–gun owners alike—we stand united to reject the gun lobby and pass lifesaving gun safety laws.