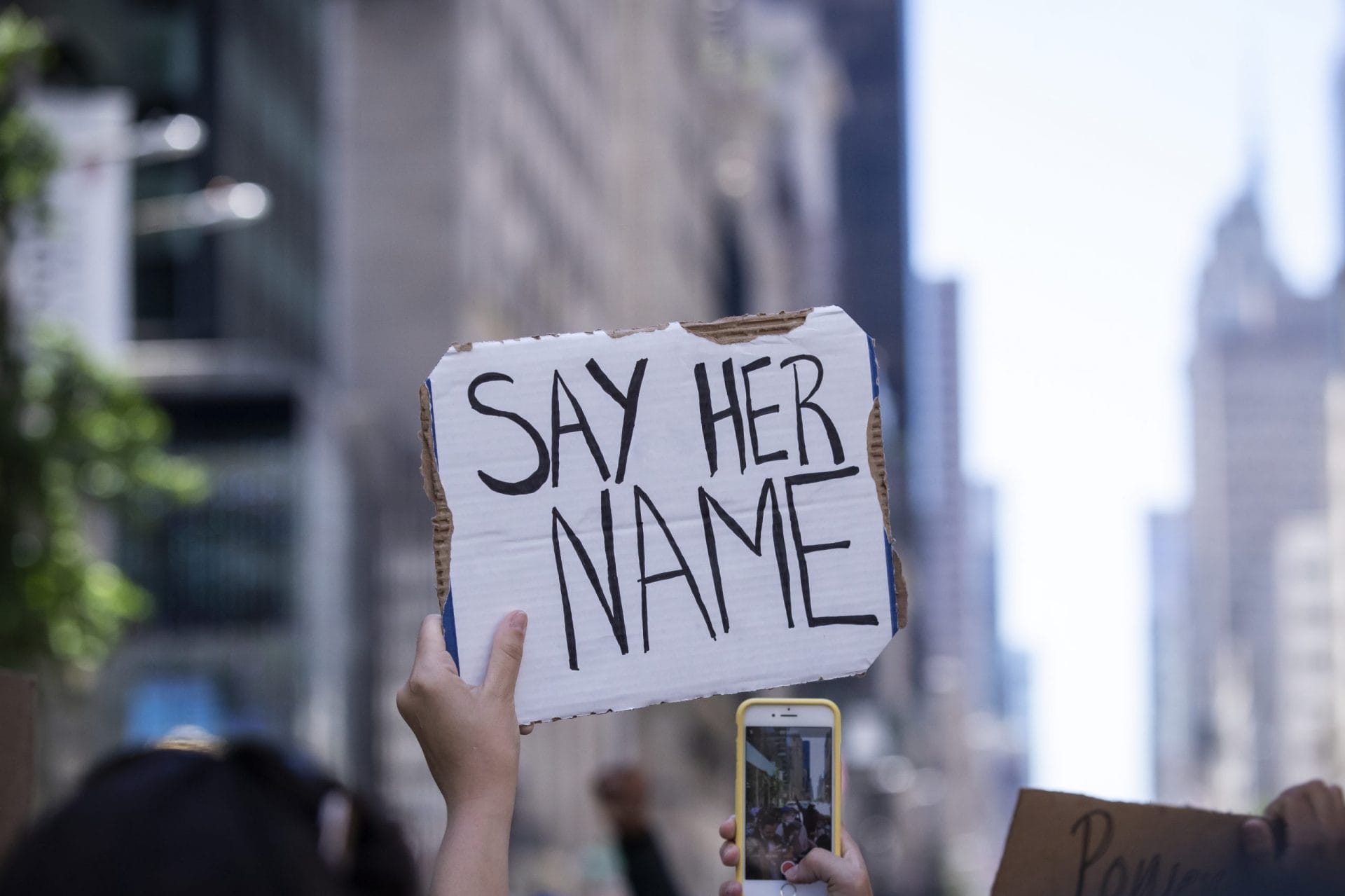 Police violence is gun violence—and it's long past time that we acknowledge and address it. 
Law enforcement officers in the US shoot and kill nearly 1,000 civilians each year. Researchers have estimated that on average, a Black unarmed person is at least as likely to be shot by police as someone who is white and armed.
Unsurprisingly, police shootings often lead to significant ruptures in police-community trust, contributing to cycles of community violence. When community members feel they cannot rely on law enforcement or the justice system to keep them safe or treat them fairly, witness participation with law enforcement drops, and a small fraction of the population seeks retaliatory vigilante justice instead.
Why This Matters
On New Year's Eve in 2008, Robbie Tolan parked outside his family's home of 15 years, located in a majority-white neighborhood. Robbie and his cousin Anthony, two young Black men, exited the car and were approaching the house when a voice in the dark cried out, "get on the ground, now!"
Sadly, this is a scenario that Black and Brown parents fear and prepare their children to face: young Black men and boys are 21 times more likely to be shot in their interactions with law enforcement than young white men and boys.
Robbie and Anthony complied with the instructions of the officer, who believed the car was stolen (it was not). A second officer arrived on the scene, and the commotion drew out Robbie's parents, who tried to convince the officers that nothing illegal had occurred.
The police officers instructed Robbie's dad to stand next to the police car. When his mother stepped in to calm things down, an officer violently slammed her against the garage door. Acting on instinct, Robbie jumped to his feet to come to her aid and was shot three times in the chest.
Robbie Tolan survived his encounter with the police, but many are not so lucky to live to tell their stories.
The history of policing and its relationship to Black and Brown communities in this country is complex and fraught. A generational lack of faith in law enforcement keeps many Americans from actively engaging with their police forces. This deeply ingrained mistrust is reinforced with every instance of police brutality.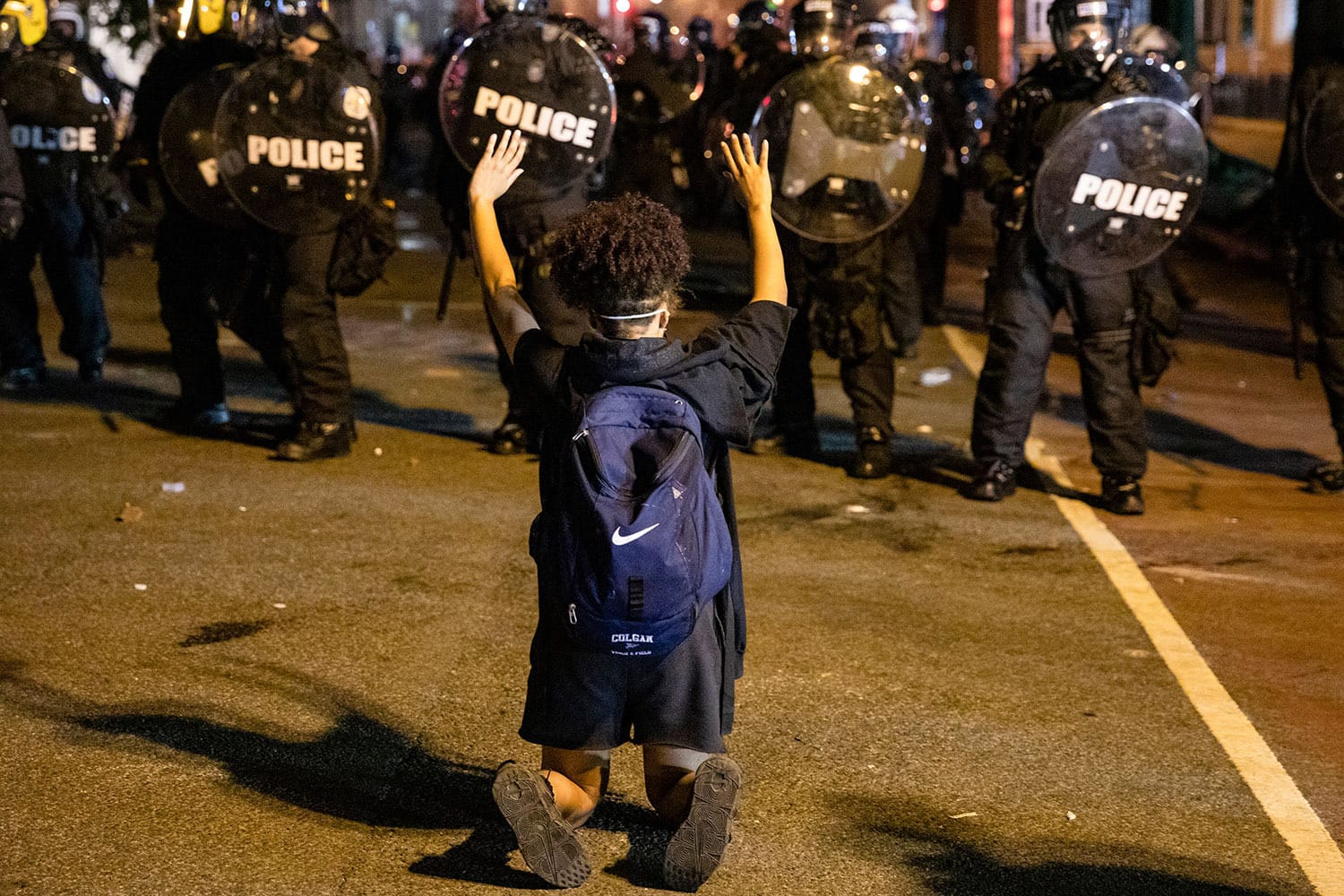 Spotlight
IN PURSUIT OF PEACE
Our report, How America's Gun Laws Fuel Armed Hate, examines how our nation's gun laws allow hate crime perpetrators to access weapons and carry out attacks.
Read More
The Problem
While the United States does not collect comprehensive data about the use of lethal force by police officers, a database compiled by the Washington Post revealed that police shoot and kill close to 1,000 civilians every year. For people of color—armed or not—the risk is much greater.
According to the database, law enforcement officers fatally shot nearly 1,000 Black Americans between 2015 and 2018, including at least 96 who were completely unarmed. While a similar number of unarmed white Americans were fatally shot by police, the racial disparities are clear, given that there are five times as many white Americans as Black Americans.
Police shootings and incidents of police brutality contribute significantly to cycles of distrust and community violence. In the fall of 2004, Frank Jude was brutally assaulted by several off- and on-duty police officers at a house party in Milwaukee. One year after photographs of Jude's swollen and bloodied face made the news, the city experienced 22,000 fewer 911 calls, with the most prominent declines in majority-Black and Brown neighborhoods. Despite a significant spike in gun homicides that year, residents were not calling the police.
Researchers called this observable decline in proactive citizen cooperation the "Jude Effect," and concluded that "publicized cases of police violence not only threaten the legitimacy and reputation of law enforcement; they also—by driving down 911 calls— thwart the suppression of law breaking, obstruct the application of justice, and ultimately make cities as a whole, and the black community in particular, less safe."
This case study of 911 call volume in Milwaukee affirms what numerous other researchers have documented: there is a strong link between police-community relations and firearm violence.
THE FACTS
1,100
Civilians fatally shot by law enforcement annually
These shootings by law enforcement disproportionately impact Black and Brown Americans, as well as people suffering from mental illness.
67%
REDUCTION IN HOMICIDES WITH POLICE-COMMUNITY TRUST
Lack of trust between communities and law enforcement is a major driver of gun violence in cities. Camden, NJ, took steps to rebuild this trust and has seen homicides drop 67%.
Source
Federal Bureau of Investigation, Uniform Crime Reports, "Crime in the United States," last accessed Aug. 14, 2020, https://ucr.fbi.gov/crime-in-the-u.s. Giffords Law Center used Violent Crime Table 8 for the years 2012 and 2018 to pull data for Camden, NJ.
5x
Risk of fatal police shooting if Black
Unarmed black civilians are nearly five times more likely to be shot and killed by police than unarmed white civilians.
Source
Aldina Mesic, et al., "The Relationship between Structural Racism and Black-white Disparities in Fatal Police Shootings at the State Level," Journal of the National Medical Association 110, no. 2 (2018): 106–116.
The Solution
One of the most dangerous things a police force can do, for both its officers and citizens, is to lose the trust and partnership of the community it serves. Police shootings, as well as other forms of police brutality, do untold damage to these already fragile relationships.
Thankfully, cities like Camden, New Jersey, and Stockton, California, show us that when police departments focus on building trust and concentrating their efforts around violence prevention, both law enforcement officers and community members are safer. While reform efforts in these cities are a work in progress, they remind us that there is a clear path forward for communities torn apart by distrust, gun violence, over-policing, and under-protection.
Any serious effort to build community trust must start with a national commitment to implementing the recommendations of the Task Force on 21st Century Policing. This includes a comprehensive, evidence-based reassessment of our policing and criminal justice practices, policies, and priorities.
Cities and police departments should also engage with experts, advocates, community members, and technical assistance providers to understand how longstanding practices in their own jurisdictions may be contributing to cycles of distrust, disengagement, and violence. And leaders at every level must work to expand targeted investments in community-based violence intervention and street outreach efforts that work to build trust, interrupt cycles of violence, and protect those at greatest risk.
To support and lead those efforts, Congress should pass legislation to fund a long overdue national initiative to interrupt violence, heal communities in crisis, and make our cities safe for everyone who calls them home.
What Giffords Is Doing
While Giffords Law Center has been working to pass safer gun laws for over 27 years, in 2016 we began to explore evidence-based, community-driven solutions to the gun violence crisis in American cities. We've worked to direct federal, state, and local funding to effective violence intervention and prevention programs across the country.
At the start of 2020 Giffords released In Pursuit of Peace: Building Police Community Trust to Break the Cycle of Violence, our first report focused on the intersection of police violence and gun violence. In the following months, we also endorsed the bi-partisan George Floyd Justice in Policing Act. As a gun violence prevention organization, we believe we must be engaged as allies in efforts to build community trust and refocus law enforcement efforts around just, effective, and proactive responses to community violence.
Giffords continues to publish research and analysis about topics related to gun violence, policing, and the administration of justice, and we are expanding our efforts to support partners and allies who have been doing important work in this space for years.
SUPPORT GIFFORDS
We're in this together. To build a safer America—one where children and parents in every neighborhood can learn, play, work, and worship without fear of gun violence—we need you standing beside us in this fight.