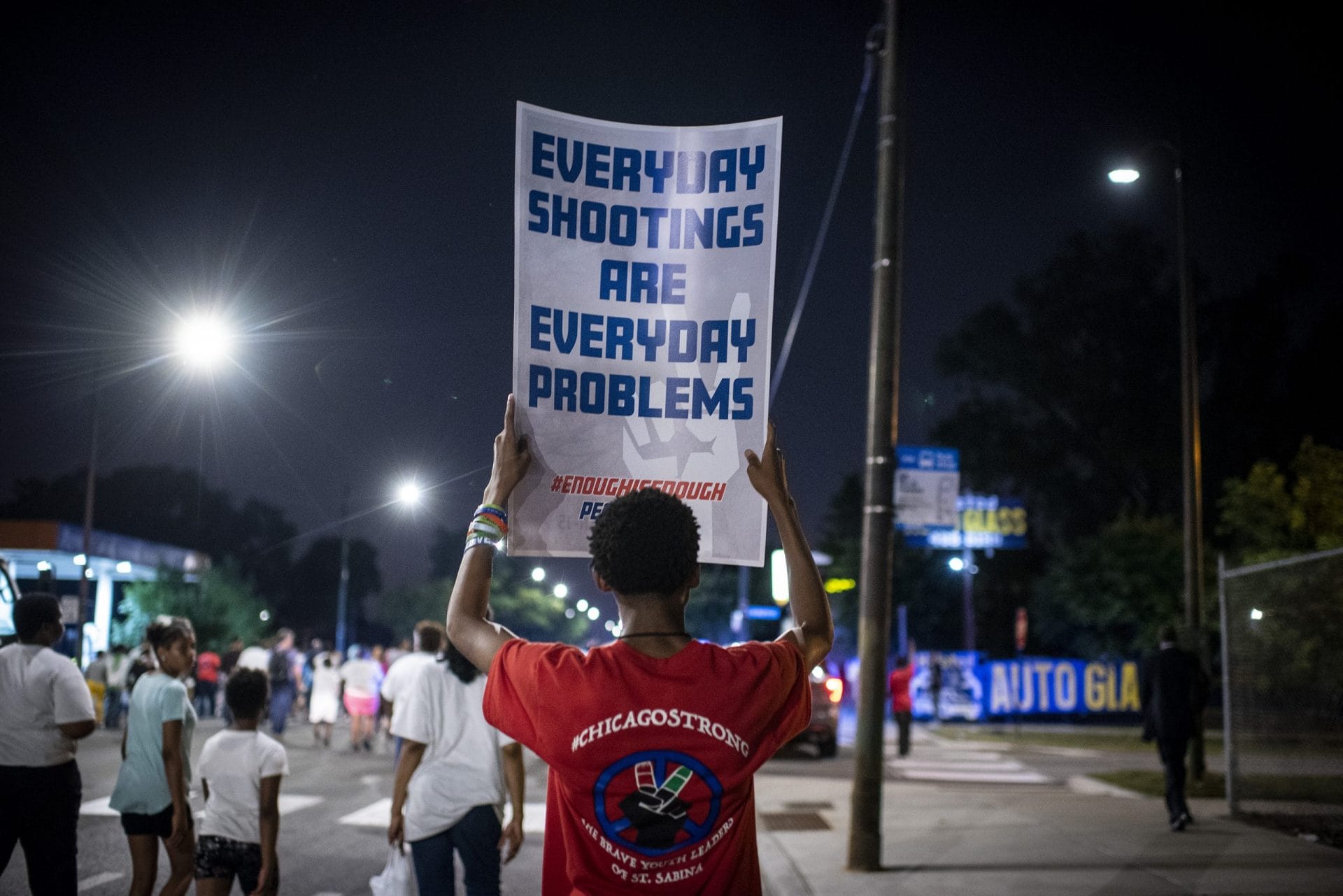 GIFFORDS CENTER FOR VIOLENCE INTERVENTION
Community violence intervention focuses on reducing the daily homicides and shootings that contribute to our country's gun violence epidemic. We created Giffords Center for Violence Intervention to champion the lifesaving work of community organizations and the strategies proven to break cycles of gun violence.
learn more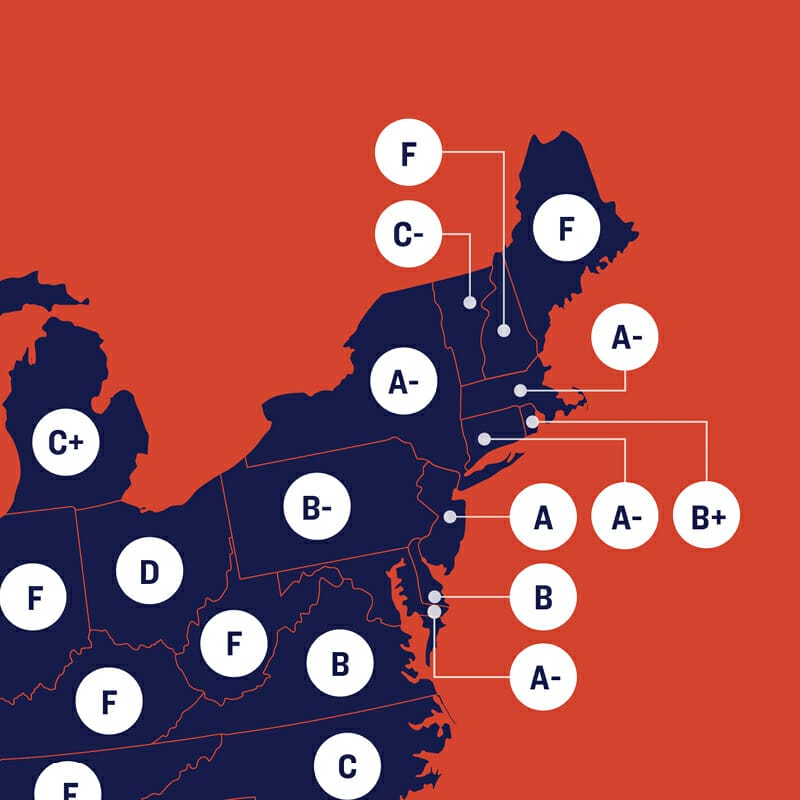 SPOTLIGHT
GUN LAW SCORECARD
The data is clear: states with stronger gun laws have less gun violence. See how your state compares in our annual ranking.

Read More
43,000 AMERICANS DIE FROM GUN VIOLENCE EVERY YEAR
Our country is living through a gun violence crisis of epidemic proportions, with tens of thousands killed every year and many more wounded. Over the course of their lifetimes, every American will know someone who loses their life to gun violence. The human and economic costs of this uniquely American crisis are staggering, as is the weight of trauma and fear inflicted on communities across the country. Ending this epidemic begins with understanding how we got here.
Learn More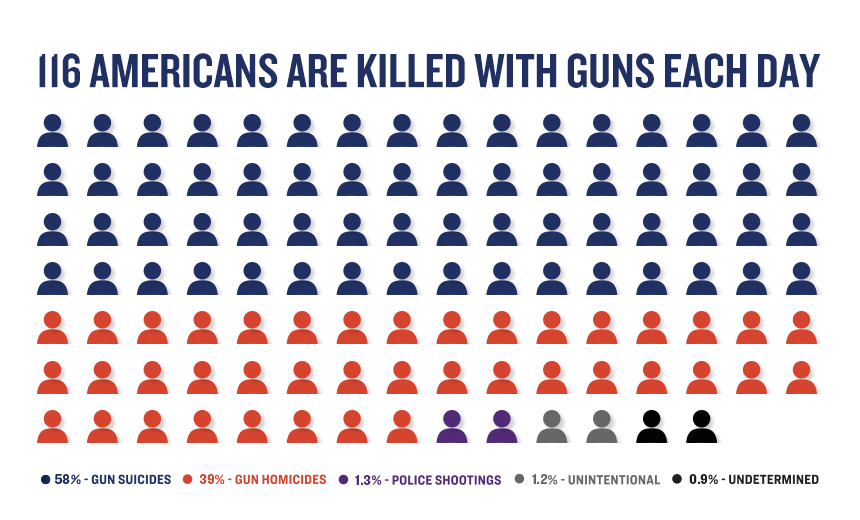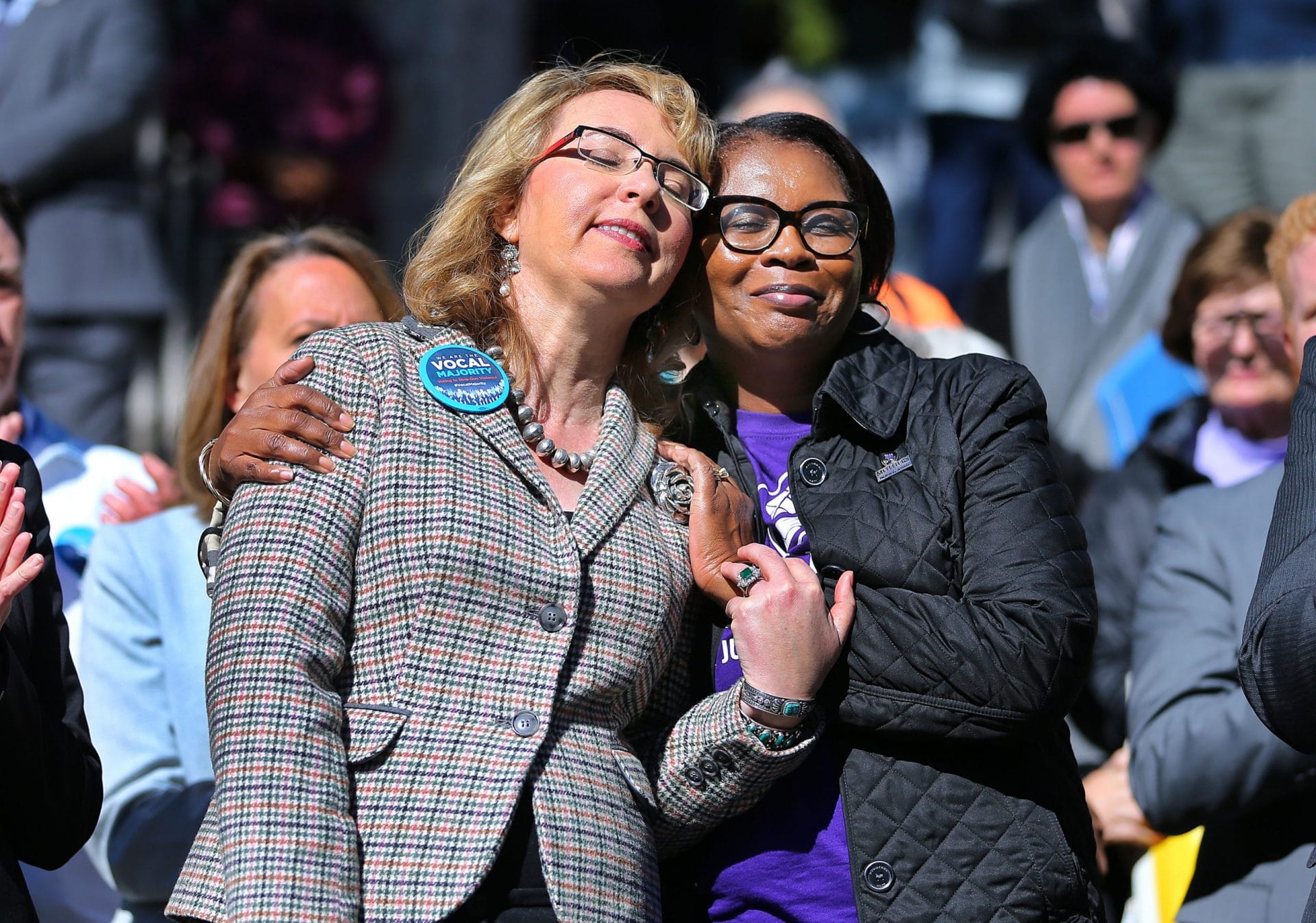 STAND WITH US
We're building a movement of Americans committed to gun safety. Democrats and Republicans, gun owners and non–gun owners alike—we stand united to reject the gun lobby and pass lifesaving gun safety laws.