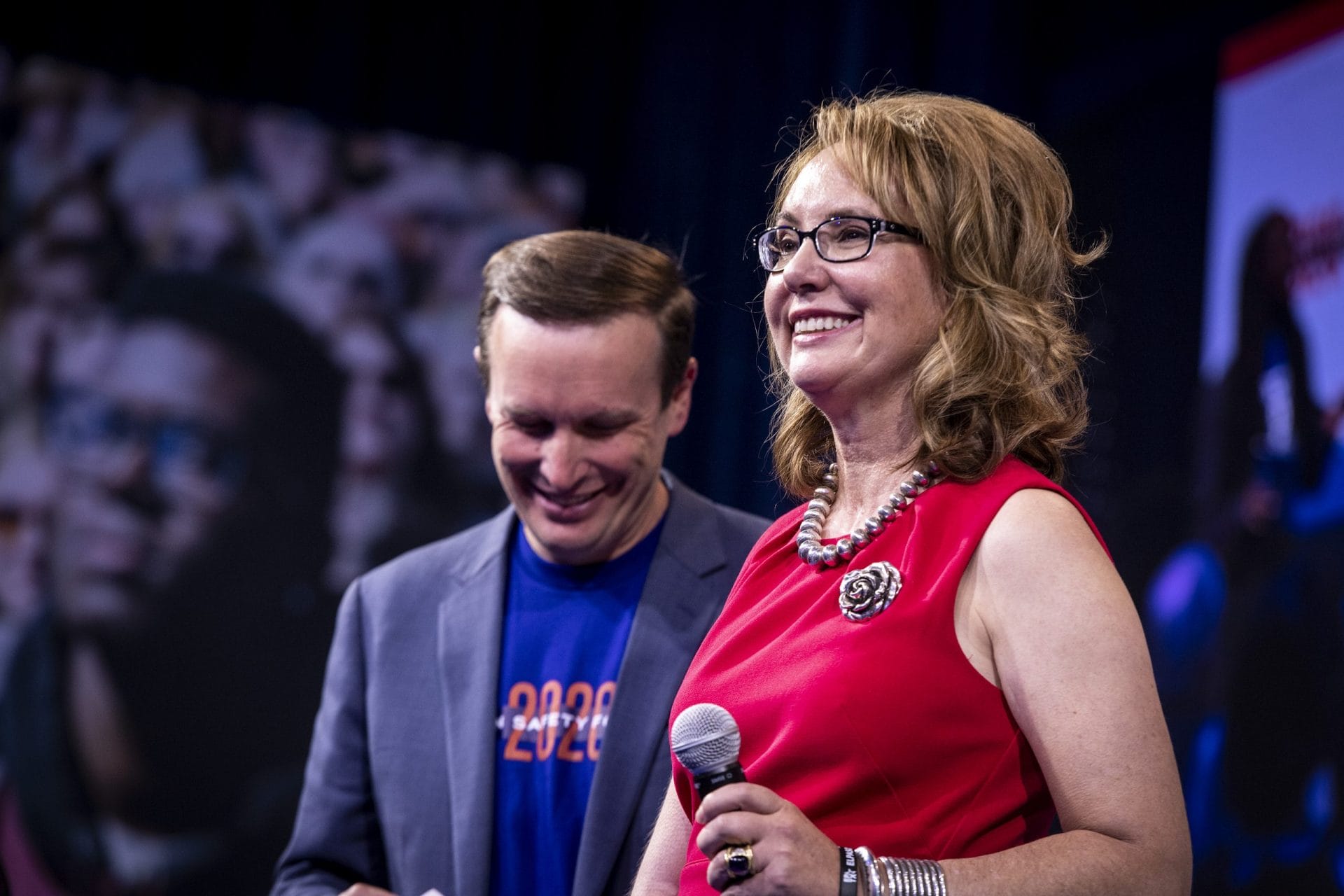 We're building a movement to save lives from gun violence. The private sector plays a crucial role in helping us bring real, lasting change to communities across America.
Corporate partnerships are critical to building on the progress Giffords has made since we launched in 2013. Our corporate partners invest in gun safety advocacy and use their platforms to change the conversation in workplaces and homes across America.
Become an Impact Network Company
Giffords Impact Network Factsheet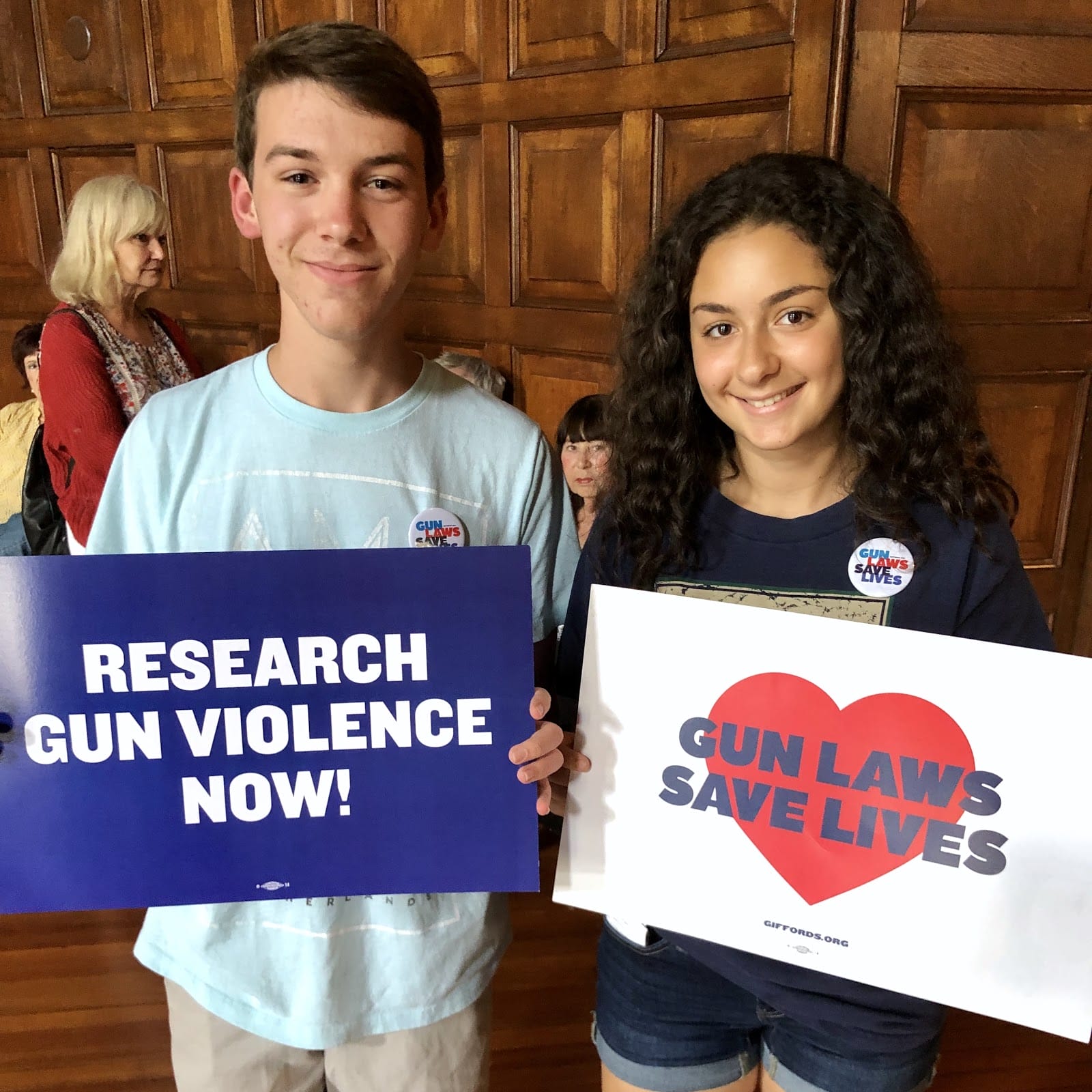 Download PDF
Our founder, former Congresswoman Gabby Giffords, is a respected leader among gun safety advocates, politicians, and policymakers, known for her years of steadfast bipartisanship and perseverance.
Giffords reflects Gabby's values and her ability to convene powerful voices for change. Americans rely on us for solutions to the horrific epidemic of gun violence, and we won't rest until our families and communities are safe. Since our founding, Giffords has helped pass nearly 400 new gun safety bills in 45 states and Washington DC—and we're just getting started.
Our corporate allies are essential partners in this fight. The Giffords Impact Network is a unique partnership program that gives companies the opportunity to build tailored advocacy plans that demonstrate their values, inspire employee pride, and help save lives in their communities.
Email our team at development@giffords.org to become a Giffords Impact Network partner today.
TAKE A STAND
Americans are committed to fighting gun violence, and they expect the companies they support to make the same commitment to justice and public safety. To join Giffords as a corporate partner, email our team at development@giffords.org. 
Partner with US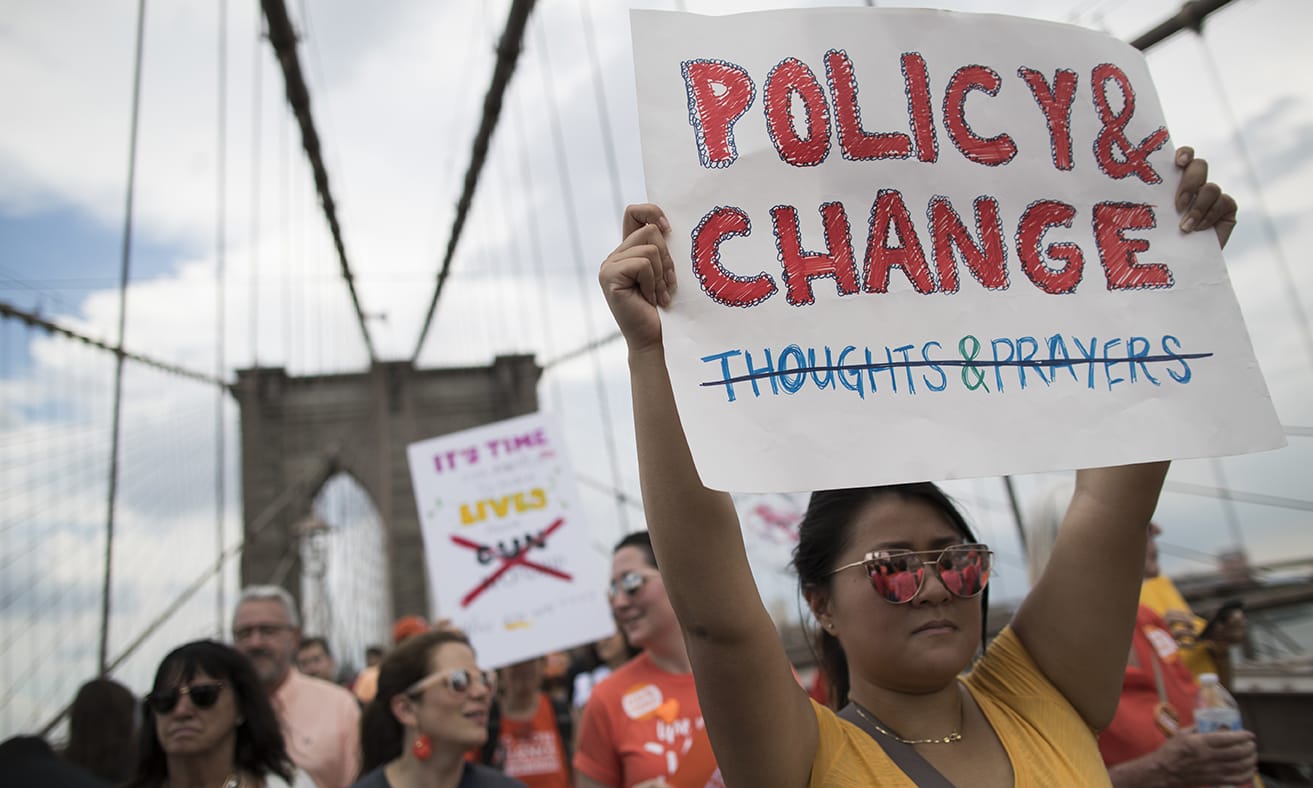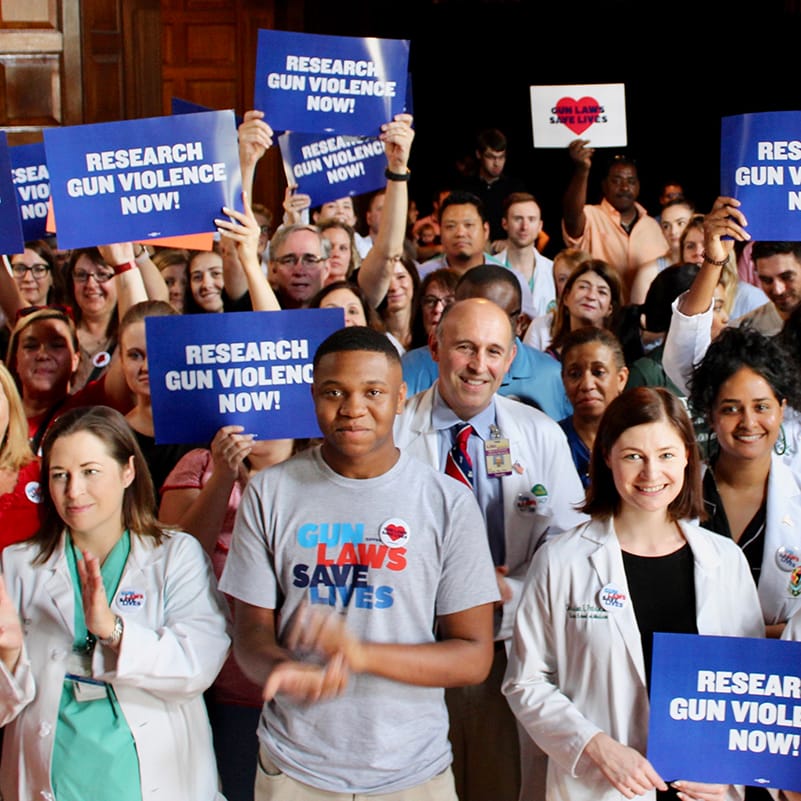 CORPORATE RESPONSIBILITY
GETTING OFF THE SIDELINES
Saving lives from gun violence isn't only the responsibility of politicians or private citizens—more and more, the private sector is showing the courage to fight for a safer future. New research shows that customers want companies to take clear, decisive action on the social issues that matter to everyday Americans.

Read More
The Toll of Gun Violence
Guns & COVID-19 Factsheet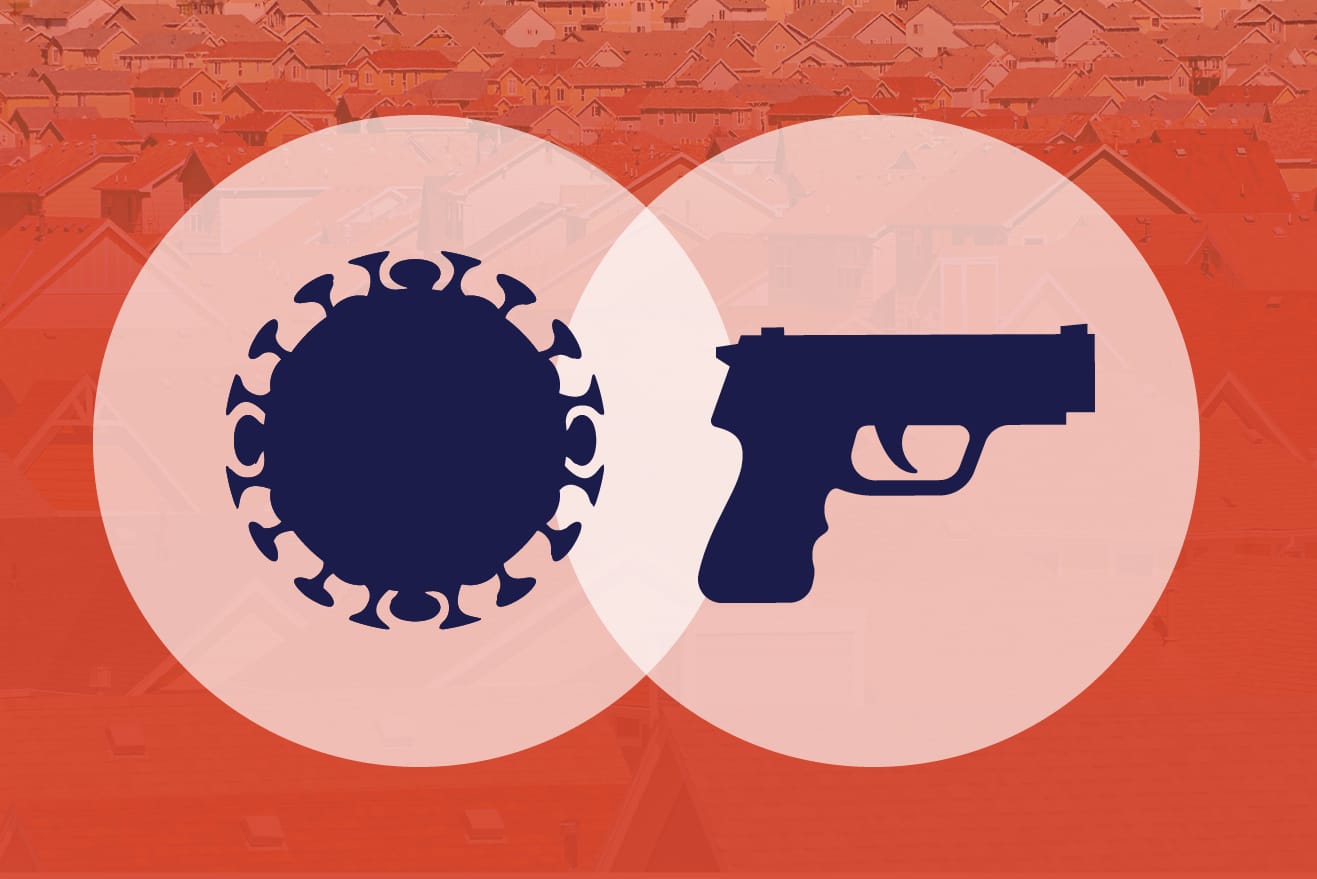 Download PDF
Nearly every American will know at least one victim of gun violence in their lifetimes. The public isn't just looking to elected leaders for change—they're increasingly looking to corporations to take a stand on the issues of the day and contribute to the health and well-being of our nation. Few public health crises are more pervasive and urgent than gun violence.
The threat of gun violence has been exacerbated by the COVID-19 pandemic, especially for victims of domestic abuse, individuals at risk of suicide, and children living in homes with unsafely stored firearms. As with deaths from COVID-19 and unjust policing, Black Americans are disproportionately impacted by gun violence, and America leads the pack when it comes to gun deaths and shootings:
THE FACTS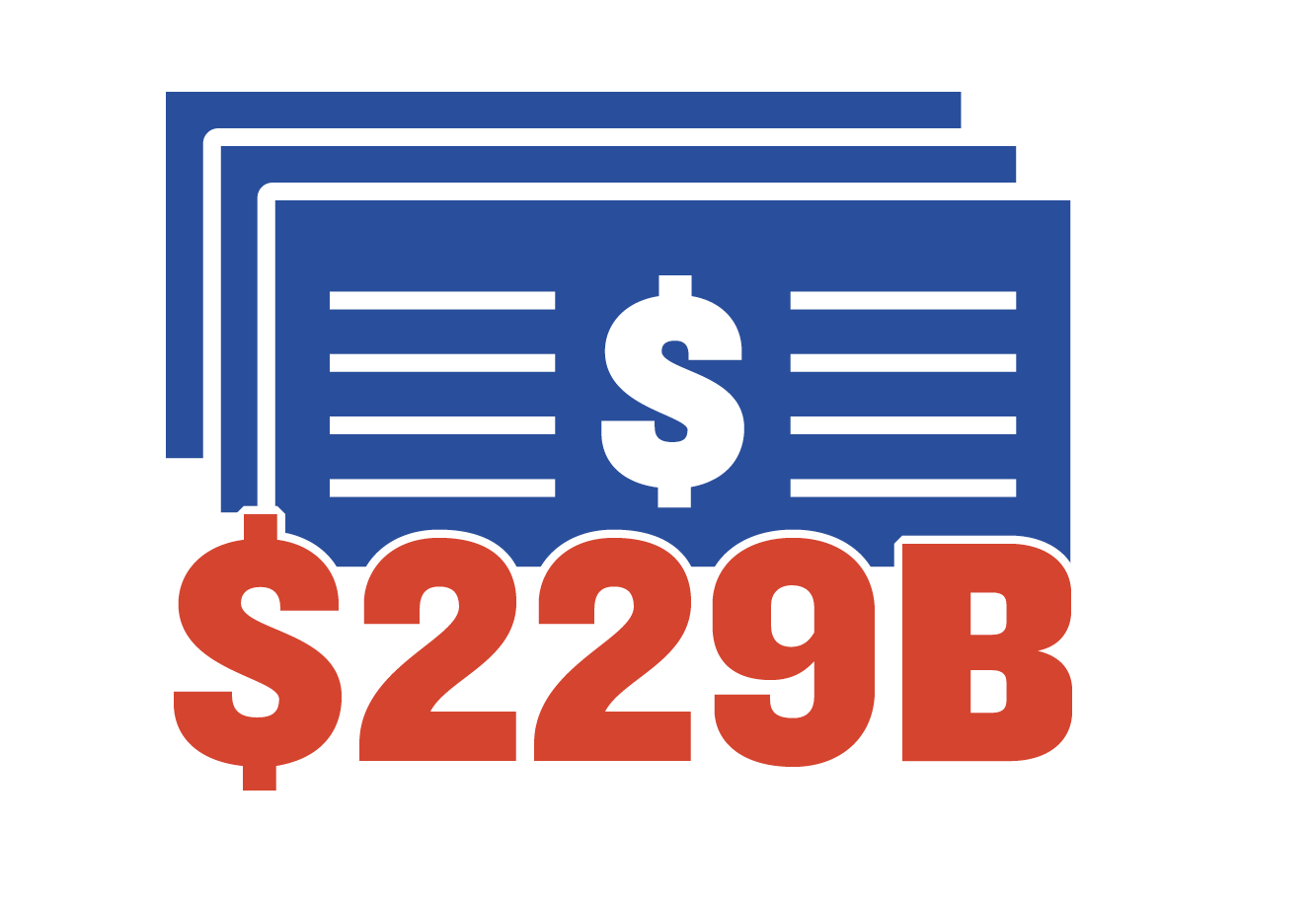 The annual cost of gun violence in America
Researchers estimate that gun violence costs the American economy at least $229 billion every year, including $8.6 billion in direct expenses.
1m+
Americans shot in the past decade
The horrific toll of American gun violence is growing. In the last 10 years alone, more than one million Americans have been shot.
Source
Centers for Disease Control and Prevention, Web-based Injury Statistics Query and Reporting System (WISQARS), "Fatal and Non-Fatal Injury Reports," last accessed June 25, 2020, https://www.cdc.gov/injury/wisqars; Agency for Healthcare Research and Quality, Healthcare Cost and Utilization Project, last accessed June 25, 2020, hcupnet.ahrq.gov.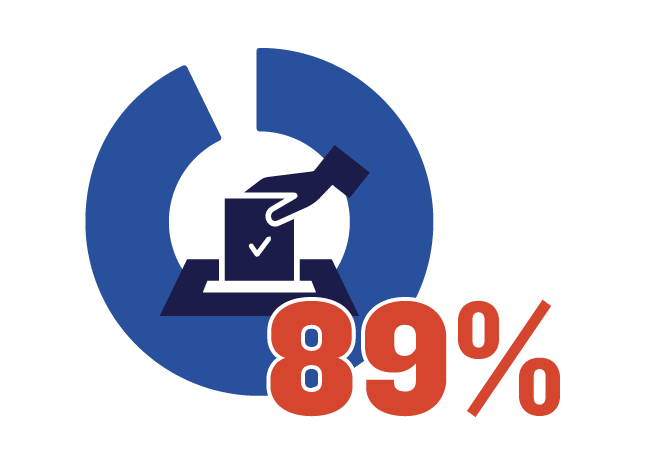 of voters support background checks
89% of voters think background checks should be required for all gun sales—including 88% of Republicans and 92% of Democrats.
Partner Benefits
The Giffords Impact Network offers a wide range of benefits for our partner companies.
Employee Recruitment and Retention: Nearly 8 in 10 Americans say they would be proud to work for a company that plays an active role in fighting gun violence. Demonstrate your company's values while helping attract and retain the next generation of leaders.
The Bottom Line: Consumers support corporations that take a public stance on gun safety. An investment in saving lives from gun violence means investing in the health, safety, and well-being of all Americans.
Community of Peers: As a Giffords Impact Network member, you will have the opportunity to brainstorm, troubleshoot, and learn from other companies that have joined the gun violence prevention movement.
Tailored One-on-One Support: Giffords Impact Network companies can leverage our organization's expertise, relationships, and resources when it comes to public policy, law, and advocacy at the national, state, and local level.
IMPACT NETWORK BULLETIN
Sign up for our bulletin updating partner companies, their employees, and interested supporters on news from the gun safety movement and corporate advocacy.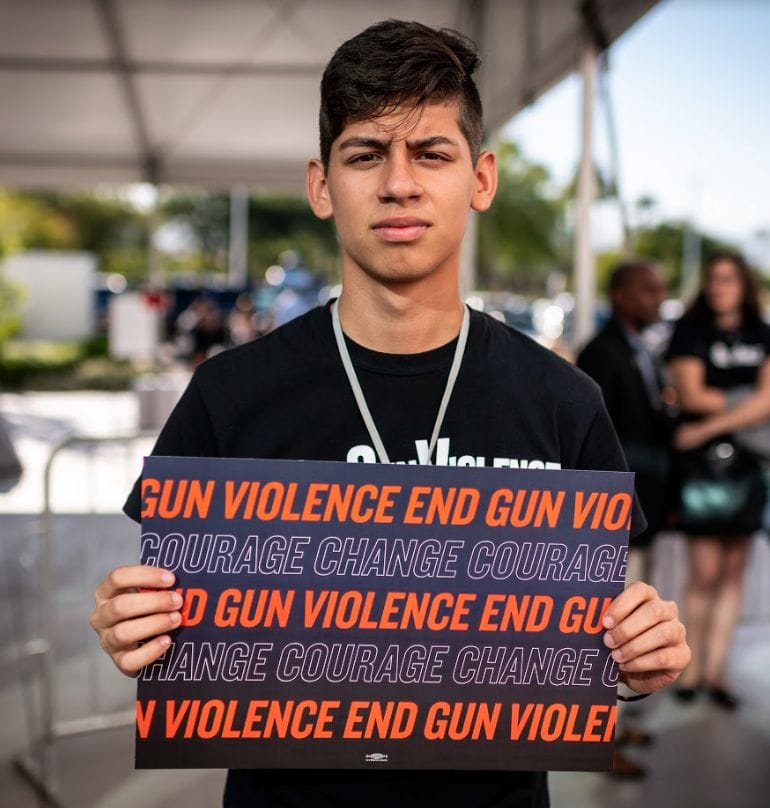 Partner Engagement Opportunities
A one-size fits all approach won't cut it on gun safety, so we're providing companies with tailored, individual support.
Communications and Messaging: Demonstrate an informed and proactive stance on gun safety and respond quickly to current events. Giffords will help craft a narrative tailored to your company's brand and values.
Advocacy: Leveraging Capitol Hill, state, and local legislative relationships, Giffords can stage virtual lobby days, organize sign-on letters, help place op-eds, and hold briefings for employees.
Community Partnerships: Fund community-based violence intervention programs, weigh in on local issues, and create educational and volunteer opportunities for employees with our on-the-ground partners.
Strategic Planning: Giffords can help design and meet social impact and employee engagement goals, as well as lead company-specific research to benchmark where industry peers and consumers stand on gun safety and related issues.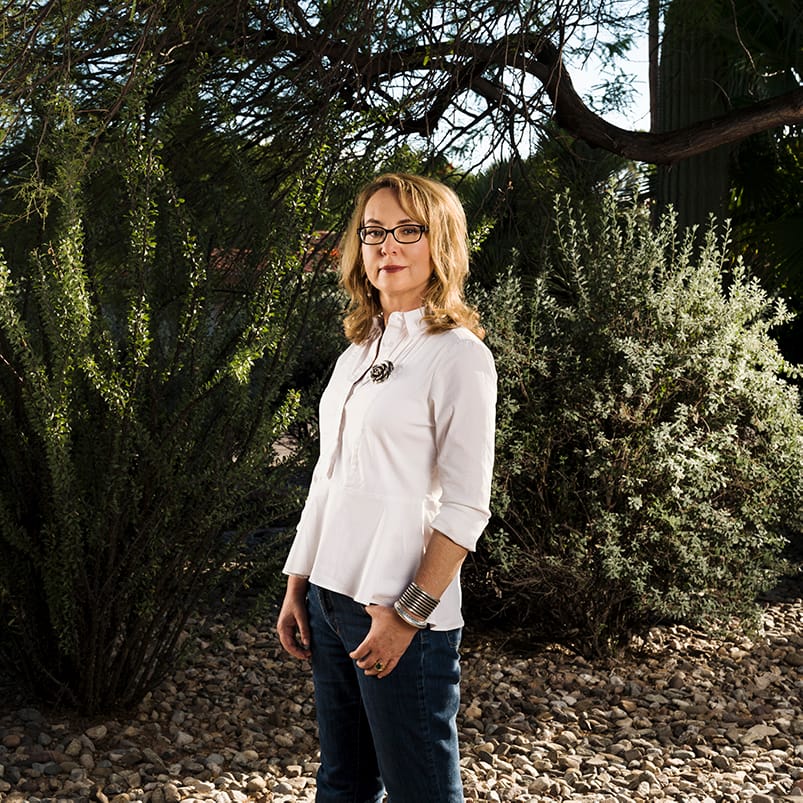 SPOTLIGHT
TEN YEARS LATER
It's been a decade since the shooting that nearly took Gabby's life. We're marking this milestone by sharing stories and taking action.
Read More