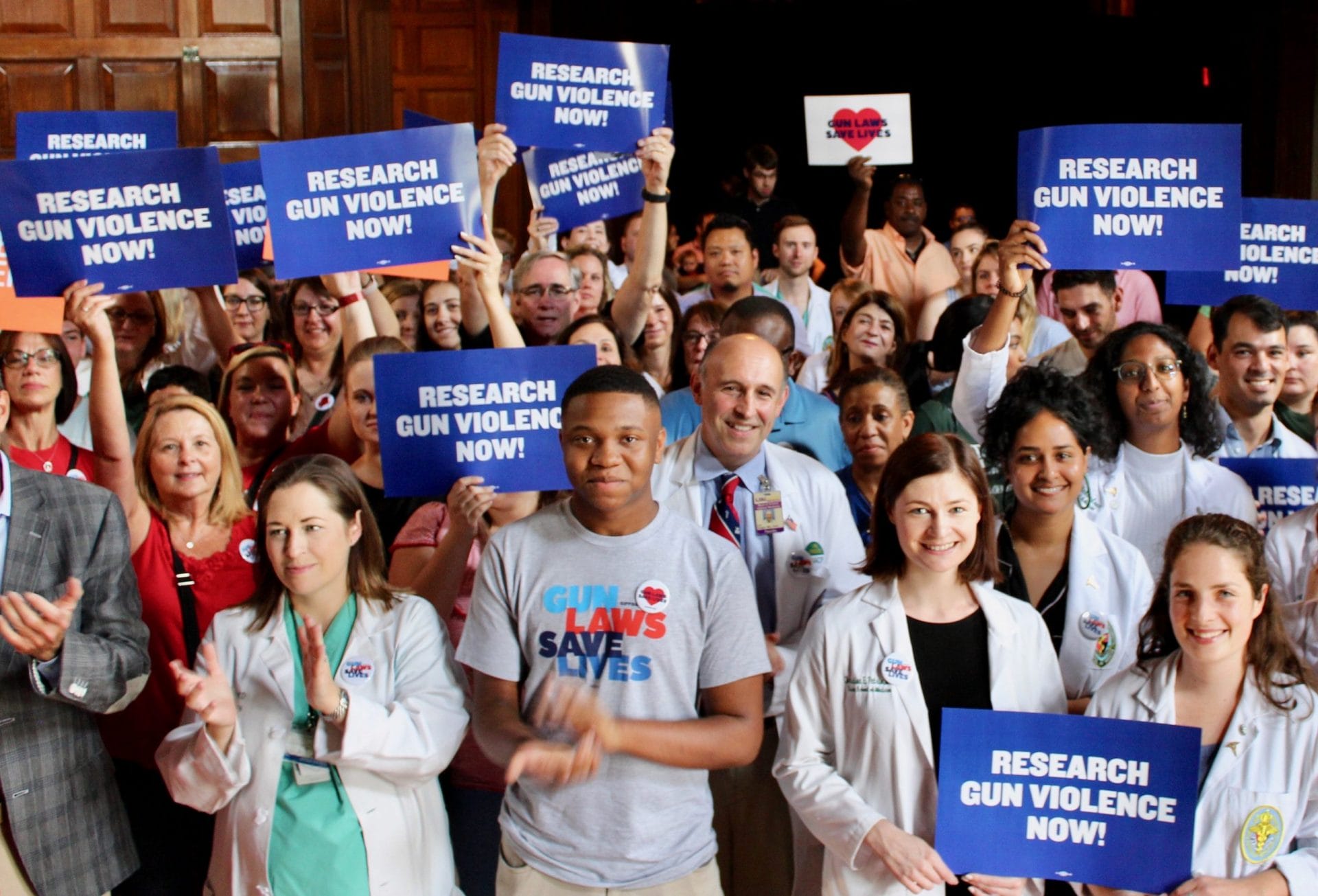 Saving lives from gun violence isn't only the responsibility of politicians or private citizens—more and more, companies are showing the courage to fight for a safer America.
New research from Giffords and Global Strategy Group demonstrates the importance of corporations taking clear, decisive action on the social and public health issues that matter most to their customers.
With close to 40,000 people dying in shootings every year, gun violence touches every corner of the country. Americans are demanding an end to this preventable crisis. Consumers want the private sector to step up and do their part to spark political and cultural change—and they'll reward the companies that have the empathy and foresight to do what's right.
TAKE A STAND
Americans are committed to fighting gun violence, and they expect the companies they support to make the same commitment to justice and public safety. To join Giffords as a corporate partner, email our team at development@giffords.org. 
Partner with US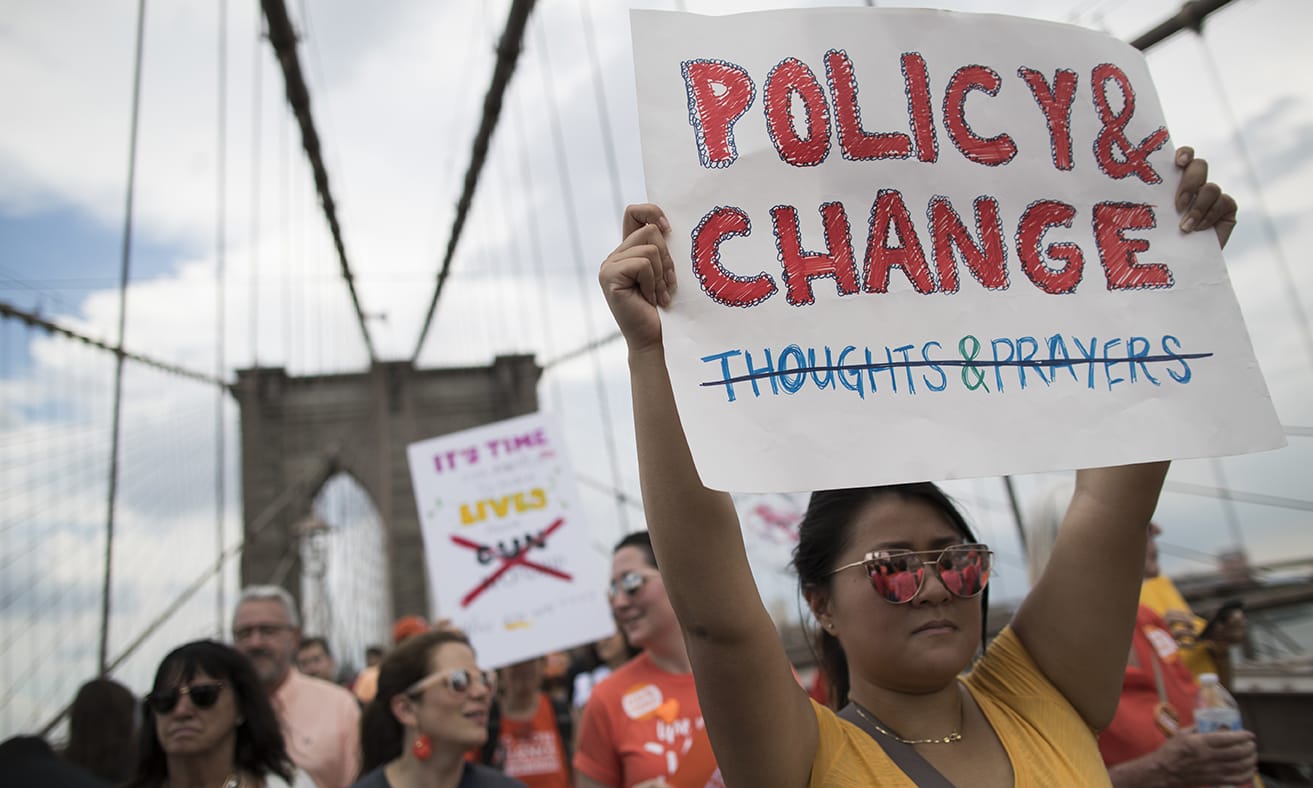 Getting off the Sidelines
Our research surveyed American adults nationwide, delving into their views on gun violence and businesses' responsibility to help make their communities safer. In particular, we found:
Americans overwhelmingly believe companies have the power and responsibility to influence social change.

For many years, data has shown that Americans want to be patrons of companies with values that match their own, and they're eager to see companies take stances on political issues. The ones that don't may be left behind.

They want companies to commit to reducing gun violence. Americans care deeply about few issues as they do about reducing gun violence. Committing to gun safety can help bring in new employees and consumers, and retain current ones, with very low risk of backlash.
Partnering with Giffords can strengthen these actions. Companies that partner with Giffords not only show that they are taking this issue seriously and trying to make meaningful change, but also reap greater rewards.
By the Numbers
As gun violence rises across America, hitting rates not seen in 40 years, the urgency to take action grows stronger. Companies have the platform and the resources to help turn those numbers around. Not only is doing so the right thing to do—it will only only help their business. Our research shows without a doubt that the time is now to join in the fight for gun safety.
Americans view the private sector's responsibility as even greater when government is failing to meet our biggest challenges.
Eight in 10 people believe companies should take action to address important issues facing society.
Nine in 10 people believe companies should have a core set of values built into their business models.
It's past time to dispel the myth that commonsense gun safety reforms are polarizing, especially when it comes to corporate responsibility.
Nearly 85% of Americans believe businesses have a responsibility to make their communities safer.
Seven in 10 people say they would feel more favorably towards a company that partnered with gun violence prevention organizations to raise awareness.
Consumers expect companies to take a stand on gun safety, and a majority of employees believe that their employers have a role to play in ending this crisis.
Polling shows that more than half of American consumers, and nearly 7 in 10 millennials, would be more interested in buying products from companies that are actively working to reduce gun violence as opposed to companies that aren't.
Americans are 10 times more likely to buy because a company committed to reducing gun violence than they are to boycott because of it.
Americans trust survivors like Gabby Giffords to make meaningful change and want to see companies partner with us.
Nearly 8 in 10 Americans say they would be proud to work for a company that plays an active part in finding a solution to gun violence.
Americans would rather see companies take direct action and partner with gun violence prevention organizations than establish their own initiatives.
How to Get Involved
As our research makes abundantly clear, corporate social responsibility is increasingly important to consumers. Gun safety is a winning issue not just for politicians, but also for any companies that want to demonstrate that they care about the health, safety, and well-being of the American people—not just their bottom line.
There are plenty of ways for civic-minded corporations to get involved. Levi Strauss & Co. has championed federal background check legislation. TOMS has funded advocacy groups and violence intervention programs. PayPal has backed new research into gun violence, and Citi has made it harder for people who fail background checks to purchase guns illegally. It's time other companies follow their lead.
Giffords is here to help you make the impact best suited to your company.
If you're part of a corporation that wants to get more involved in the fight to save lives, email our team at development@giffords.org.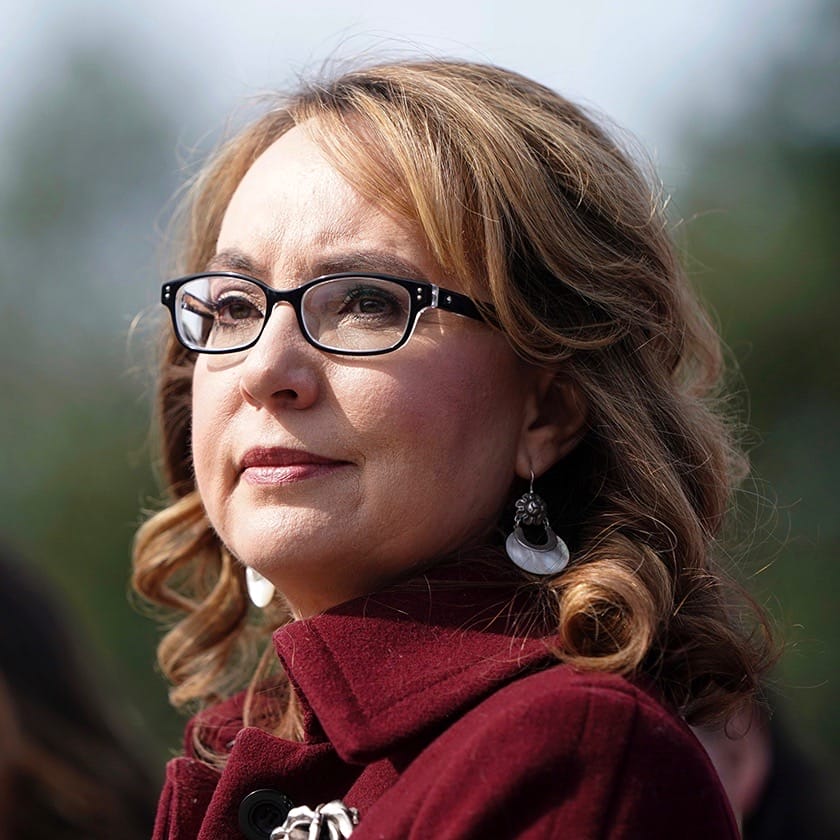 SPOTLIGHT
GABBY'S STORY
OF COURAGE
In 2011, Congresswoman Gabrielle Giffords was shot in the head while meeting with constituents in Tucson, Arizona. In the face of adversity and opposition, she's inspired millions to fight for a safer America, one free from gun violence.
Read More