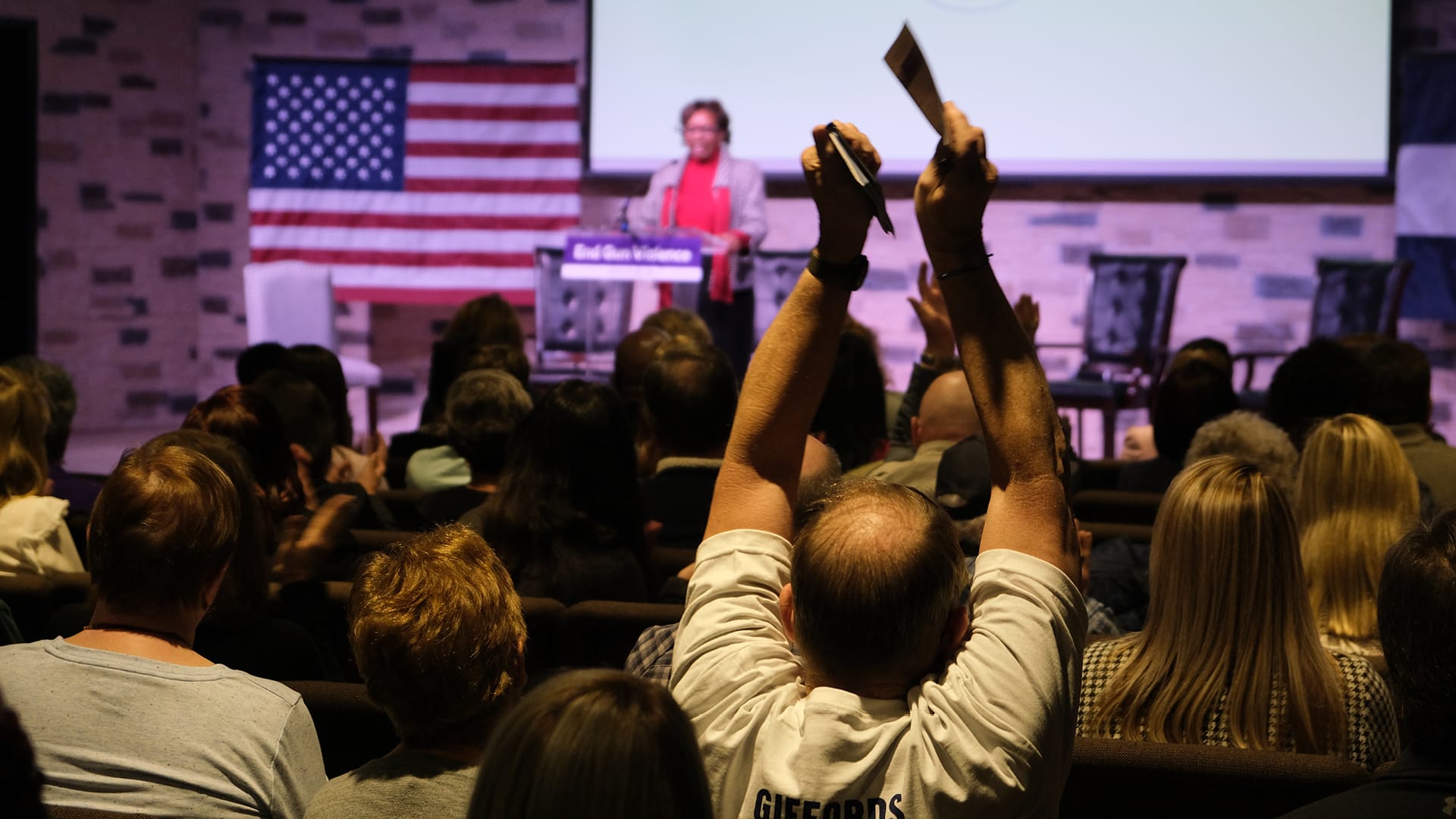 We're not just fighting for gun safety—we're winning. Our victories lead to lifesaving action and progress.
To pass gun safety laws, we need gun safety champions in office. In 2022, Congress passed the Bipartisan Safer Communities Act and President Biden signed it into law. This lifesaving milestone marks the first significant gun safety legislation in nearly three decades, proving the importance of electing gun safety leaders in Congress and the White House.
In 2022, Giffords-backed candidates played a crucial role in defending our gun safety majority in the US Senate, defied the odds to hold crucial seats in the US House, and flipped state legislative chambers and governor's mansions across the country.
Despite national headwinds that would have suggested otherwise, voters rallied around champions who were committed to putting their safety first in a number of crucial battleground seats—resulting in one of the highest totals of Election Night wins in Giffords history.
In Pennsylvania, we ran ads that were proven to move voters and held numerous events that helped push Lt. Governor John Fetterman and Attorney General Josh Shapiro to victory over dangerous extremists like Mehmet Oz and Doug Mastriano. We also held a first of its kind US Senate Forum that gave voters the chance to hear directly from their candidates about the importance of tackling rising crime and everyday gun violence.
In Florida, we launched our first ever state-based political program, Giffords Florida, which played a crucial role in hitting back against Republican misinformation in both English and Spanish and mobilizing voters around public safety messages from Miami to Tampa. In September, we took to the road for a bus tour headlined by our founder Gabby Giffords, our senior advisor Debbie Mucarsel-Powell, Maxwell Frost, and others aimed at meeting voters where they were and pushing Floridians to vote for un futuro seguro for the next generation.
In states like Michigan, Minnesota, Wisconsin, Georgia and Colorado, we worked diligently to reelect champions like Governors Gretchen Whitmer, Tim Walz and Tony Evers and Senators Raphael Warnock and Michael Bennet—all of whom made gun safety a key part of their campaigns and vowed to take needed steps to protect their communities if reelected. We also elected new gun safety governors in Massachusetts in Maryland—Maura Healey and Wes Moore—who have helped pave the way for important gun safety legislation to move in their states.
Together, we showed that gun safety is a winning issue and set the stage for continued wins in 2024 and beyond.
Our work in the 2022 elections
Results so far
New gun safety champions serving in office across the country—from Capitol Hill to state legislatures.
New gun safety governors in Maryland and Massachusetts.
Legislative victories in places like Michigan and Minnesota has helped pass critical gun safety laws like universal background checks, extreme risk protection orders, and safe storage.
Built a lasting political infrastructure in America's third-most populous state and a diverse coalition of new supporters with bilingual messaging techniques.
Proven champions like Senator Michael Bennet and Lt. Governor John Fetterman were victorious in must-win races where Giffords ads were shown to be effective. 
In 2020, we elected the strongest gun safety ticket in US presidential history.
As the nation battled COVID-19, Americans turned to leaders they trusted to keep their families and communities safe. Joe Biden and Kamala Harris promised to take action and save lives, and they won the greatest number of votes ever cast—a resounding victory for gun safety and other critical issues.
From the early days of the democratic primary to the final moments of the general election, Giffords was committed to electing a gun safety president. We co-hosted the first-ever presidential gun safety forum to showcase solutions championed by leading candidates. When it was time to come together at the Democratic National Convention, Gabby asked us all to support Joe Biden in a powerful video. And in the lead-up to Election Day, we devoted ourselves to getting out the vote in battleground states across the country. 
In the Senate, we helped gun safety champion John Hickenlooper defeat an NRA-backed incumbent, investing in ads seen by millions and hosting local events. Our virtual tour, the Road to Universal Background Checks, supported candidates in key states, and our team worked tirelessly to elect and reelect courageous leaders up and down the ballot nationwide. Our endorsements generated attention and excitement at all levels of government, and we are proud to have lifted up so many courageous candidates who ran, won, and will continue to lead on gun safety.
In 2020, we took back the White House, protected our House majority, and flipped the US Senate—paving the way for overdue action.
Our work in the 2020 elections
Elected the strongest gun safety ticket in presidential history. 
Flipped control of the US Senate.
Partnered with Senate candidates to elevate gun safety policies like background checks nationwide. 
Endorsed 300+ candidates in 34 states—256 won their races.
Results so far
Bipartisan Safer Communities Act signed into law.
Biden-Harris administration proposed historic funding to fight community violence. 
Confirmed Steve Dettelbach as ATF Director. 
Ghost gun ban implemented.
In 2019, we flipped the Virginia General Assembly, ushering in a long-awaited era of progress on guns in the NRA's home state.
Our victories across Virginia proved that the politics of gun safety have shifted in favor of those fighting for safety, not the gun lobby. With a mandate for change, Virginia leaders took action and passed lifesaving gun safety legislation into law.
Our work in the 2019 Virginia elections
Action by the Virginia General Assembly 
In 2018, we won back the US House of Representatives, enabling the passage of the first major gun safety legislation in years.
Candidates across the country ran and won on gun safety, and the American people made it clear that they expected their new representatives to act. The gun safety majority in the new Congress came together to pass H.R. 8, the Bipartisan Background Checks Act. This historic victory was a testament to the courage of advocates and survivors who fought so hard to finally bring change to Washington after years of gun lobby control and influence.
Our work in the 2018 midterm elections
Action by the 116th Congress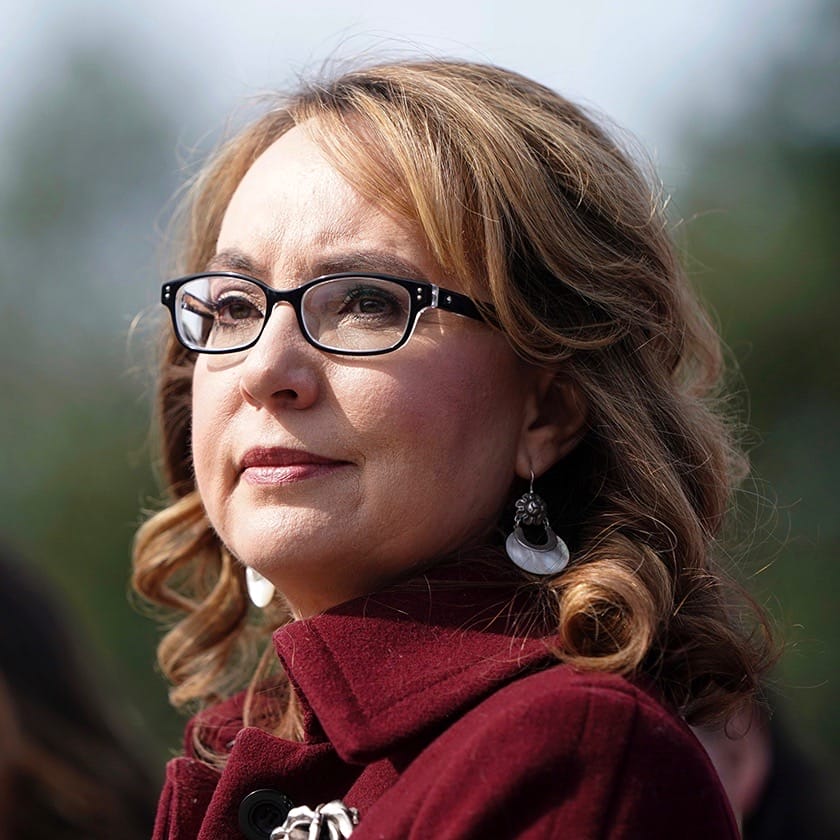 SPOTLIGHT
GABBY'S STORY
OF COURAGE
In 2011, Congresswoman Gabrielle Giffords was shot in the head while meeting with constituents in Tucson, Arizona. In the face of adversity and opposition, she's inspired millions to fight for a safer America, one free from gun violence.
Read More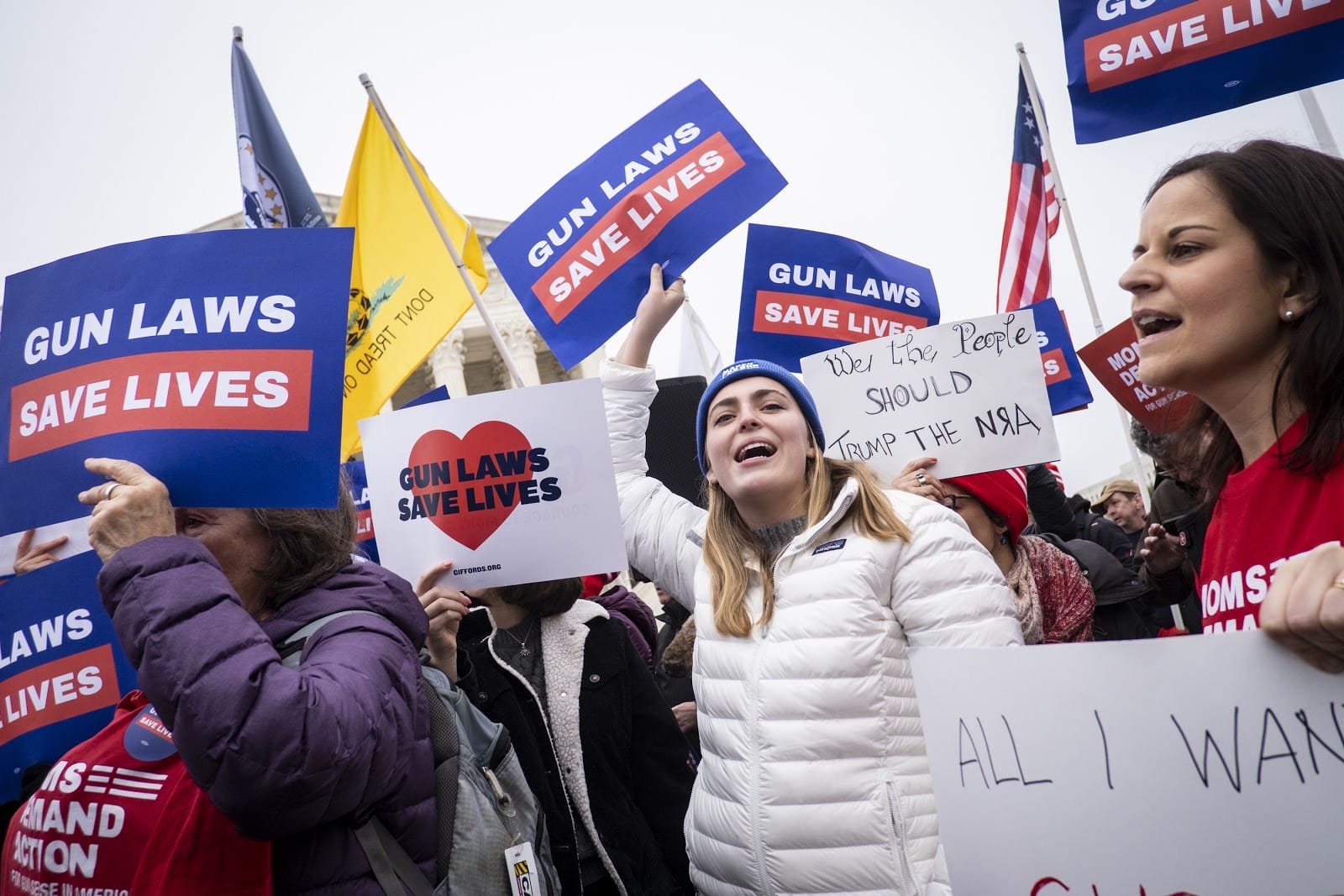 JOIN THE FIGHT
Nearly 40,000 Americans lose their lives to gun violence every year. In communities, courts, and ballot boxes nationwide, Giffords fights to save lives from gun violence. Will you join us?