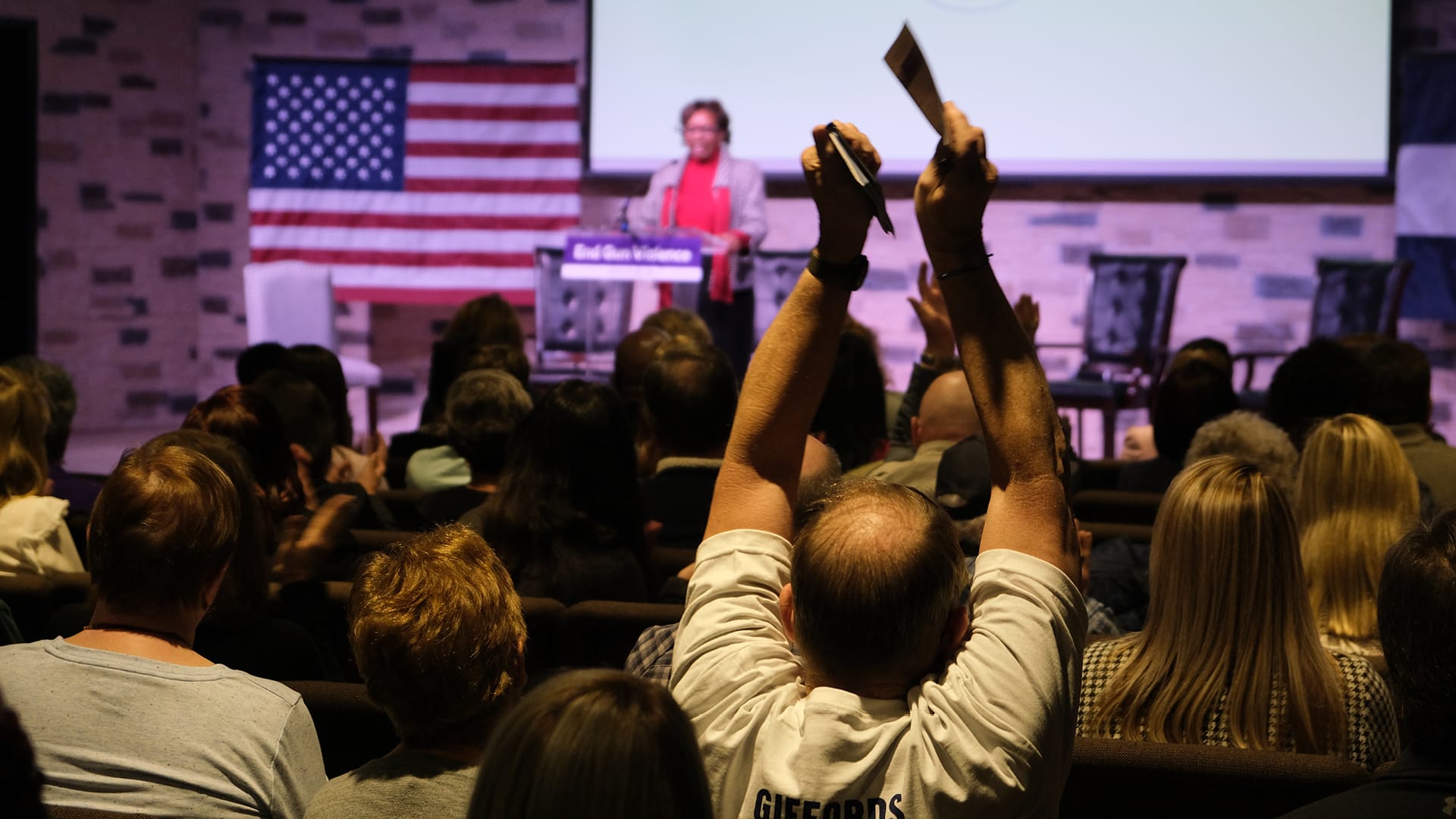 We're not just fighting for gun safety—we're winning. Our victories lead to lifesaving action and progress.
To pass gun safety laws, we need gun safety champions in office. In 2022, Congress passed the Bipartisan Safer Communities Act and President Biden signed it into law. This lifesaving milestone marks the first significant gun safety legislation in nearly three decades, proving the importance of electing gun safety leaders in Congress and the White House.
In 2020, we elected the strongest gun safety ticket in US presidential history.
As the nation battled COVID-19, Americans turned to leaders they trusted to keep their families and communities safe. Joe Biden and Kamala Harris promised to take action and save lives, and they won the greatest number of votes ever cast—a resounding victory for gun safety and other critical issues.
From the early days of the democratic primary to the final moments of the general election, Giffords was committed to electing a gun safety president. We co-hosted the first-ever presidential gun safety forum to showcase solutions championed by leading candidates. When it was time to come together at the Democratic National Convention, Gabby asked us all to support Joe Biden in a powerful video. And in the lead-up to Election Day, we devoted ourselves to getting out the vote in battleground states across the country. 
In the Senate, we helped gun safety champion John Hickenlooper defeat an NRA-backed incumbent, investing in ads seen by millions and hosting local events. Our virtual tour, the Road to Universal Background Checks, supported candidates in key states, and our team worked tirelessly to elect and reelect courageous leaders up and down the ballot nationwide. Our endorsements generated attention and excitement at all levels of government, and we are proud to have lifted up so many courageous candidates who ran, won, and will continue to lead on gun safety.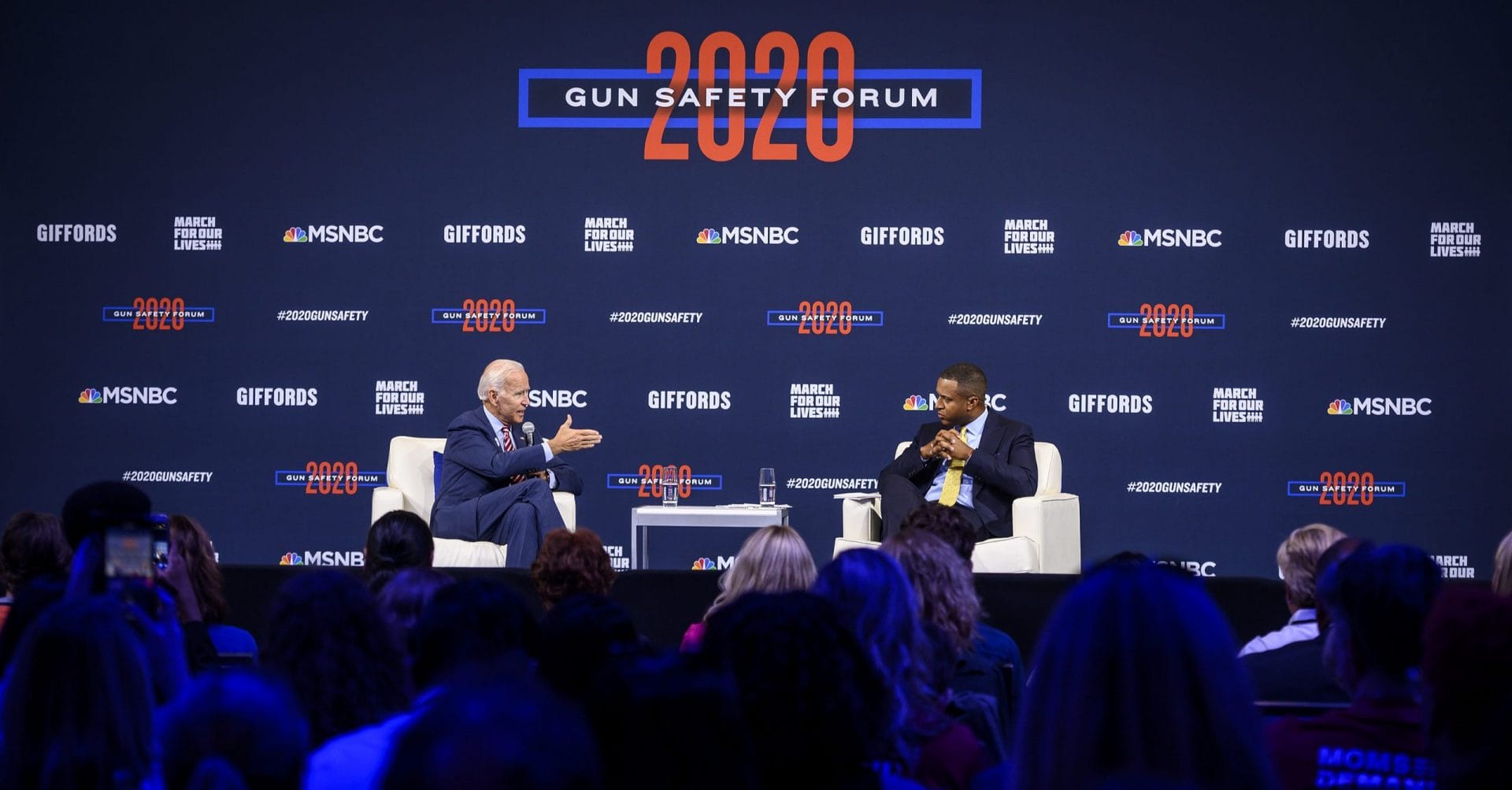 In 2019, we flipped the Virginia General Assembly, ushering in a long-awaited era of progress on guns in the NRA's home state.
Our victories across Virginia proved that the politics of gun safety have shifted in favor of those fighting for safety, not the gun lobby. With a mandate for change, Virginia leaders took action and passed lifesaving gun safety legislation into law.
Our Work in the 2019 Virginia elections
Action by the Virginia General Assembly 
In 2018, we won back the US House of Representatives, enabling the passage of the first major gun safety legislation in years.
Candidates across the country ran and won on gun safety, and the American people made it clear that they expected their new representatives to act. The gun safety majority in the new Congress came together to pass H.R. 8, the Bipartisan Background Checks Act. This historic victory was a testament to the courage of advocates and survivors who fought so hard to finally bring change to Washington after years of gun lobby control and influence.
Our work in the 2018 midterm elections
Action by the 116th Congress