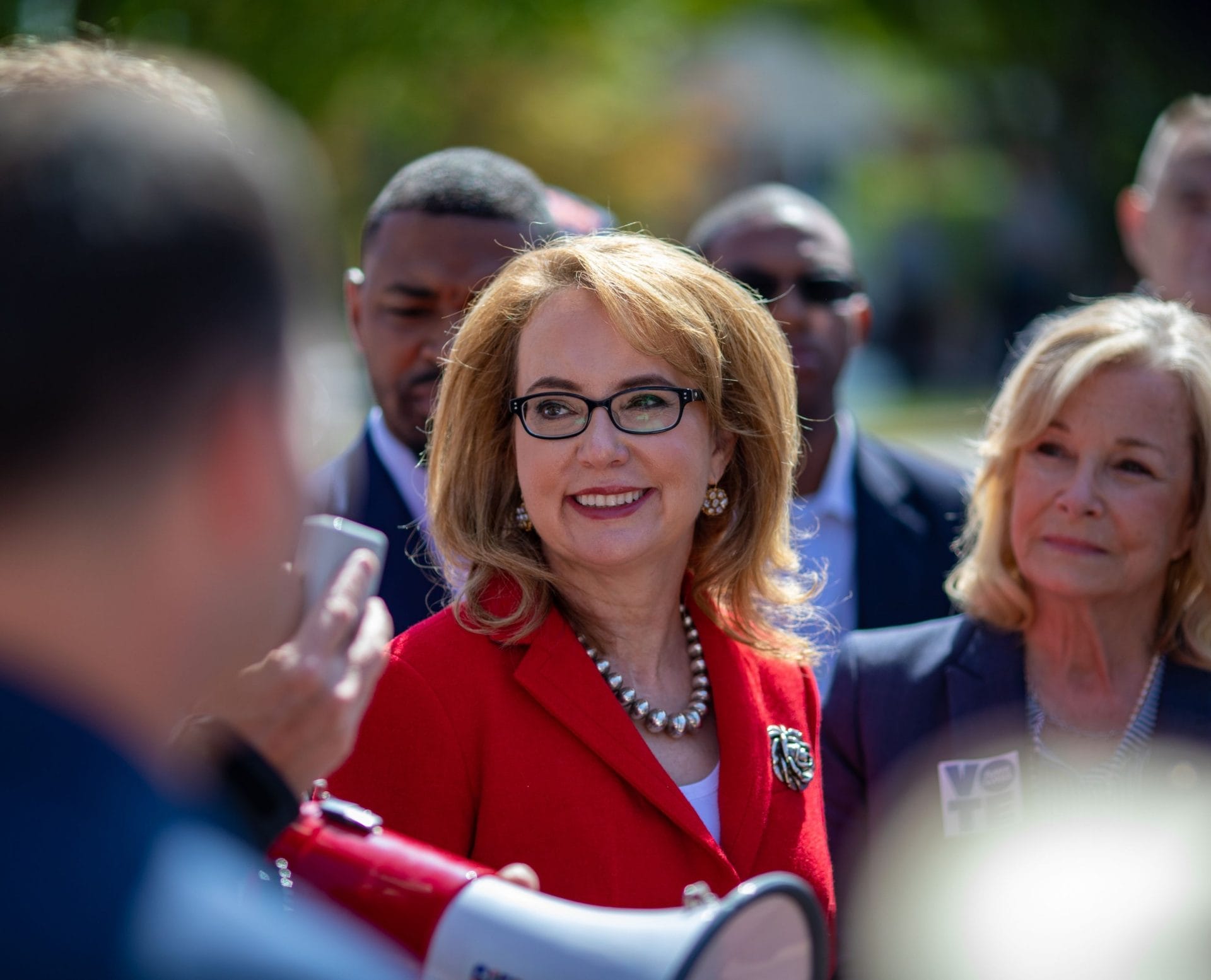 Gun Safety Wins in Virginia: 23 Giffords-Backed Candidates Elected to the Legislature Gun Safety Majority Takes the General Assembly
Historic state elections send 23 Giffords-endorsed candidates to the legislature, a victory for gun safety in the Commonwealth
November 6, 2019 — Voters in Virginia sent NRA-backed lawmakers home after years of inaction on gun safety, and today Giffords , the gun safety organization led by former Congresswoman Gabrielle Giffords, proudly congratulated the 23 Giffords-endorsed candidates elected to the General Assembly. With wins across the state, these victories contributed to the election of a gun safety majority in the General Assembly.
"Champions from Northern Virginia to Virginia Beach all embraced gun safety in their campaigns," said former Congresswoman Gabrielle Giffords, co-founder of Giffords. "And voters remembered how Republicans refused to act in Richmond while nearly 1,000 Virginians die every year from gun violence. Now change is coming and this new majority has a mandate to create safer communities in Virginia. We look forward to working with these new leaders in the fight to save lives."
Giffords spent the past several months supporting 40 candidates who put gun safety front and center in their General Assembly bids. In total, nearly 60 percent of Giffords-backed candidates successfully won their state legislative races. Josh King, the Giffords-endorsed candidate for sheriff in Prince William County, also won his race.
A Washington Post-Schar School poll conducted ahead of the election found gun safety to be top of mind for Virginia voters: 75 percent of voters ranked gun safety as their top issue. Among voters that ranked gun safety as their top issue, 47 percent expressed support for Democratic candidates and 44 percent expressed support for Republican candidates. Gun safety policies such as universal background checks and extreme risk laws each received 88 percent and 82 percent support, respectively.
To support this robust slate of gun safety champions, Giffords PAC launched an innovative $300,000 digital ad campaign to support gun safety champions that ran statewide with heavy focuses in the Northern Virginia, Richmond, and Virginia Beach areas. The campaign aimed to turn out Democratic voters for whom gun safety is a motivating factor in the wake of galling inaction by the Republican leadership during the recent special session.
Along with motivating voters on screens, Giffords also came to their communities. Former Congresswoman Gabrielle Giffords hosted a gathering outside the headquarters of the NRA with former Governor Terry McAuliffe. She then traveled to Virginia Beach for a roundtable with gun violence survivors, where she was joined by Congresswoman Elaine Luria (VA-2), Delegate Kelly Convirs-Fowler, and Delegate Cheryl Turpin and Missy Cotter Smasal, candidates for state senate. The weekend also included a number of stops at canvassing events.