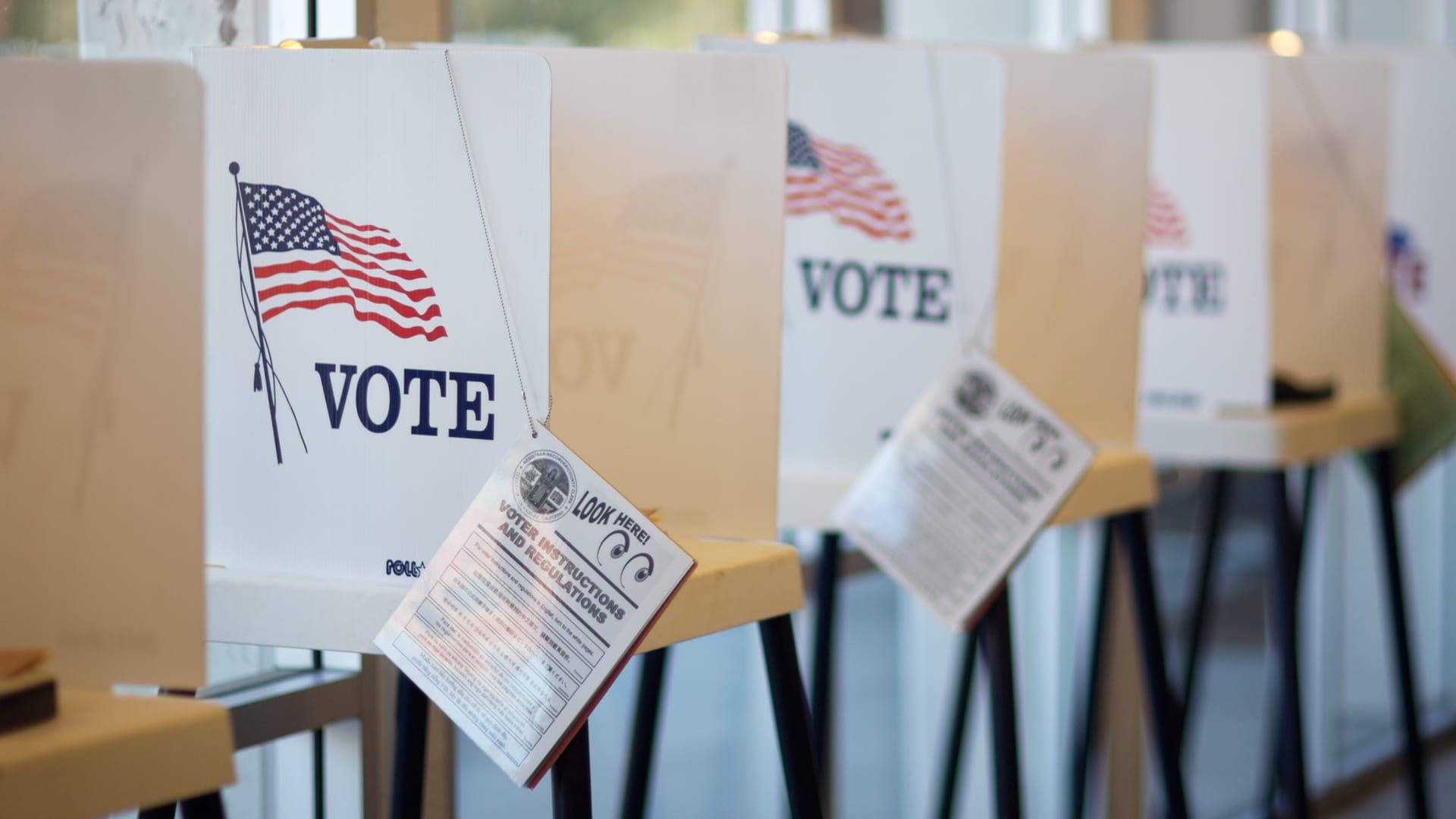 Giffords Efforts in the 2022 Election
Despite the headwinds faced by an incumbent party in a midterm election, the red wave predicted by many did not materialize.
Voters largely rejected extreme MAGA Republicans who put the gun lobby ahead of gun safety in their communities. Numerous exit polls show that gun safety was a key issue in this election, with MSNBC and CBS both listing gun safety as a top five issue for voters in key battleground states. An NBC exit poll found that 56% of 2022 voters supported strengthening gun laws—and among these proponents of gun safety laws, 76% backed Democratic candidates while only 22% favored Republicans.
Key victories in races across the country showed the power of gun safety, from John Fetterman's Senate victory in Pennsylvania—where Giffords spent $2.5 million in ads and hosted a gun safety forum this spring—to the passage of Measure 114 in Oregon, one of the strongest packages of gun laws ever enacted at the state level. As Giffords Executive Director Peter Ambler wrote in a Newsweek op-ed and as reported by Politico, gun safety is no longer an issue that Democrats need to run from: it's an issue they can run, and win, on. 
We also learned that Democratic losses in Florida indicate that the Democratic Party needs to invest more, not less, to reach Hispanic and Latino voters in the state—many of whom view gun safety as a key issue. 
With victory in the Senate and a much narrower loss than expected in the House, voters resoundingly rejected the extremism of Republican candidates, choosing Democrats in key races across the country. Gun safety is an important part of this story.
Giffords Efforts in the 2022 Election
$10 million invested in support of gun safety candidates across the country, including:

$5+ million in ad campaigns in the Colorado and Pennsylvania Senate races
$1 million for our Giffords Florida program
Over $350,000 indirect donations to campaigns and state parties
Six-figure investment in the successful passage of Oregon Ballot Initiative 114

288 candidates endorsed in races across the country, with an over 84% win rate as of November 17
67 events held virtually and in-person across the US
Six-day gun safety bus tour across Florida with 21 events
MEDIA REQUESTS
Our experts can speak to the full spectrum of gun violence prevention issues. Have a question? Email us at media@giffords.org.
Contact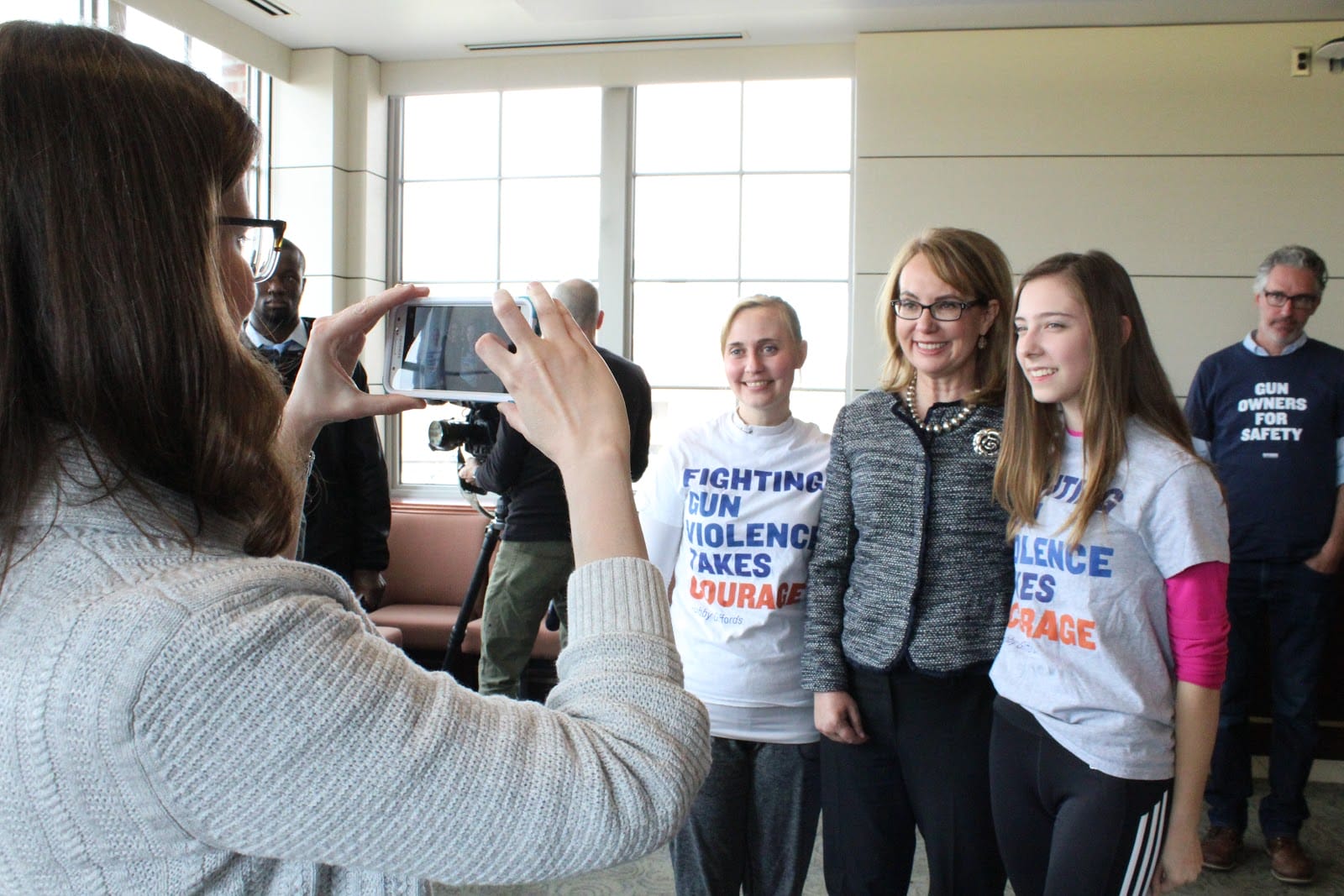 Here's how Giffords ensured that gun safety remained a priority in the 2022 cycle
Rallied for Gun Safety in Pennsylvania, Including Millions in TV Ads to Support Fetterman and Hosted a Senate Forum
While Pennsylvania has made modest improvements to its gun safety laws in recent years, there is so much still to be done to protect residents from gun violence. This year, with key gubernatorial and Senate races up for grabs, Pennsylvanians needed to mobilize like never before to elect gun safety champions like Josh Shapiro and John Fetterman. It worked: exit polling from CBS showed that gun violence and violent crime were at top of minds for voters on Election Day.
Giffords PAC deployed a Philadelphia-focused media campaign for the US Senate race this cycle that was informed by messaging research and ad testing. The goal was to define Mehmet Oz as a danger and help use that narrative to blunt the damage attacks over crime were doing to John Fetterman.
Giffords took this message to the airwaves in Philadelphia with a $2.5 million ad buy on TV and online in October to hold Dr. Oz accountable for his backwards stances on gun safety issues:
In April, Giffords held a gun violence prevention forum in the key battleground state of Pennsylvania, aimed at educating voters on the three leading Democratic US Senate candidates at the time: Lieutenant Governor John Fetterman, Congressman Conor Lamb, and State Representative Malcolm Kenyatta.
The forum was moderated by Giffords Senior Advisor and former Congresswoman Debbie Mucarsel-Powell and co-chaired by members of Congress from the Philadelphia area (Dwight Evans, Chrissy Houlahan, Madeleine Dean, and Mary Gay Scanlon).
Key press clips from the forum include:
Giffords put out a press release after the forum that highlighted new polling data on Pennsylvania voters. Some key takeaways from the PPP statewide poll to primary voters were:
83% of Pennsylvanians support background checks on all gun sales
66% of Pennsylvanians said gun violence was "the most important issue" or "a very important issue"
64% of Pennsylvanians said they are more likely to vote for the candidate that supports background checks
Giffords also made a concerted effort to partner with local elected officials and stakeholders to highlight the importance of community violence intervention (CVI) programs in local press in both English and Spanish. On September 27, Giffords PAC hosted a press conference focused on community violence intervention in Chester, Pennsylvania, with Congresswomen Madeleine Dean and Mary Gay Scanlon, State Representative and Democratic nominee for Lieutenant Governor Austin Davis, State Representative Malcolm Kenyatta, Montgomery County Commissioner Val Arkoosh, Delaware County District Attorney Jack Stollsteimer, Democratic nominee for state house district 159 Carol Kazeem, and Emilio Buitrago of the Pennsylvania Commission on Latino Affairs. Key clips from the event:
Turned Out the Gun Safety Vote in Colorado 
For multiple cycles, Giffords has been deeply engaged in Colorado—a state that has seen some of the worst instances of gun violence in American history, including the tragic mass shootings in Columbine, Aurora, and Boulder. In 2020, Giffords focused on defeating Senator Cory Gardner after he received four million dollars from the NRA and opposed GVP bills—successfully electing gun safety champion and former governor John Hickenlooper to fill his seat. In 2018, Giffords ran an aggressive independent expenditure campaign to take on Republican incumbents in suburban battleground districts after they sided with the NRA, helping to flip CO-06 and send Congressman Jason Crow to Washington. 
In 2022, Senator Michael Bennet faced a competitive reelection against a candidate with a moderate brand, Joe O'Dea. O'Dea emerged as the establishment favorite from the primary and had personal resources to deploy in the campaign. To craft the best argument against O'Dea, Giffords PAC conducted message testing to explore the most effective way to defeat O'Dea  (results here). Blue Rose Research analyzed responses from 1,374 survey respondents in the Denver DMA. The strongest message focused on the history of mass shootings in Colorado. Other effective messages included a focus on schools and a focus on O'Dea siding with MAGA Republicans and the gun lobby. 
Giffords took this message to the airwaves this fall with a $2.5 million ad buy featuring three TV ads targeting O'Dea for his radical stances on gun safety:
Additionally, at the beginning of the year in January, Senator Michael Bennet joined Giffords Senior Advisor Ryan Busse and members of Giffords Gun Owners for Safety for a virtual roundtable focused on the need to reauthorize the Violence Against Women Act and pass other key gun safety priorities. A recording of the event can be found here.
On August 22, Giffords Senior Advisor and former Congresswoman Debbie Mucarsel-Powell moderated a CVI-focused roundtable in Denver's Montbello neighborhood featuring Senator Michael Bennet, State Representative Jennifer Bacon, and local activists. That same day, Giffords hosted a candidate roundtable moderated by former Congresswoman Debbie Mucarsel-Powell featuring Congressman Jason Crow—a veteran and gun safety advocate—as well as two of the DCCC's Red to Blue candidates, State Senator Brittany Pettersen (CO-07) and State Representative Yadira Carveo (CO-08).
Launched Giffords Florida and Hosted a Gun Safety Bus Tour
This summer, Giffords made history with the launch of Giffords Florida. This is Giffords's first and only state-specific political initiative, and the largest bilingual gun safety political program focused entirely on the Sunshine State. Ahead of the 2022 elections, Giffords Florida endorsed candidates with strong records on gun safety, helped get out the vote for gun safety candidates, conducted research about Floridians' views on gun violence prevention measures, and invested more than $1 million.
Highlights from the launch of Giffords Florida can be found here:
From September 8 to September 14, Giffords Florida embarked on a gun safety bus tour that stopped in Miami, Tampa, St. Petersburg, West Palm Beach, Hollywood, Fort Lauderdale, Coral Springs, Kissimmee, and Orlando. Over six days, Giffords Florida hosted 21 events.
The bus tour was centered around the failure of Florida politicians like Marco Rubio and Ron DeSantis to address the gun violence epidemic. The tour featured press conferences, community block parties, and canvass kickoffs. Giffords Senior Advisor and former Congresswoman Debbie Mucarsel-Powell led the tour, speaking at each event and communicating our bilingual message. Gabby Giffords and Peter Ambler also joined the tour. 
During the tour, Giffords released Florida-specific polling on gun safety reform, endorsed a series of candidates, and published a report on gun deaths in Hispanic and Latino communities. 
Press highlights of the tour include:
Videos created from the bus tour:
Conducted Polling in Swing States
Gun violence has become a kitchen table issue, ranking among the economy and abortion as top concerns for voters in this election. Study after study shows that gun laws work, and poll after poll indicates that gun laws are popular with a bipartisan majority of Americans. Gun violence has been a critical component of the past three elections, and it will remain so for years to come.
In April, Giffords conducted a poll with Global Strategy Group, which found that majorities of battleground voters blame criminals having easy access to guns (59% major factor) and an increase in illegal guns (58% major factor) for the increases in crime.
The poll, conducted before the passage of the Bipartisan Safer Communities Act this summer, found nearly two-thirds of voters think background checks on all gun sales already exist (64%). Even with this false notion, most voters support stronger gun laws (58%), including majorities of swing voters (53%) and suburban voters (58%), and even a third of Republicans (37%). Moreover, 67% say background checks on all gun sales should be a top priority for their elected officials.
Over the summer, a Pew Research Center Poll found that gun safety policy increased in importance among voters between March (54%) and August (62%). Deadly mass shootings and everyday incidents of gun violence have been constant reminders to voters that this issue must be addressed. According to an Axios-Ipsos poll, gun violence is a top concern for Latino voters, surpassing even inflation and the economy.
Giffords staff have been presenting this research to state house and senate caucuses across the country over Zoom. Additionally, Giffords has hosted three national political stakeholder calls where Giffords presented its research to 120+ key strategists, national committees, campaigns, and partner organizations. These briefings were held in the spring to release the initial research and again in the fall with updated message guidance in a post-Bruen/Uvalde/Buffalo climate.
Staff from Giffords also presented our research at the Democratic Attorneys General Association's May policy conference in Atlanta during the AGs-only day. Giffords has continued to work closely with DAGA on research around crime attacks and gun violence prevention.
Giffords Senior Advisor and former Congresswoman Debbie Mucarsel-Powell participated in a Spanish radio tour in the weeks leading up to the election. She participated in interviews with two national radio stations and six local stations in battleground states, including Florida, North Carolina, Wisconsin, and Pennsylvania.
Campaigned for Candidates across the Country
In addition to events in Colorado and Pennsylvania with Gabby Giffords, Debbie Mucarsel-Powell, and Ryan Busse, Giffords also stumped for candidates in many other key races. Gabby Giffords was the youngest-ever woman elected to the Arizona State Senate, and electing strong women has long been a priority for her. Many of the candidates who Gabby Giffords and others surrogates stumped for in the run-up to the 2022 election are strong women passionate about gun violence prevention.
This spring, Giffords worked diligently to push Congresswoman Lucy McBath, a survivor of gun violence and trailblazer in this movement, to victory in an incumbent-on-incumbent primary that resulted from redistricting. During a GOTV weekend event in May, Gabby Giffords joined Congresswoman McBath to rally voters in the Atlanta suburbs.
Giffords supported former Georgia House minority leader Stacey Abrams to be the state's next governor. Abrams ran against Governor Brian Kemp, a consistent opponent of progress on gun safety. This year he took $50,000 from the manufacturer of the assault rifle that was used in the massacre at Robb Elementary School, and refused to return it after the shooting in Uvalde.
In May, Gabby Giffords took part in a fundraiser for Abrams and held meetings with State Senator Jen Jordan, the Democratic nominee for attorney general, and State Representative Bee Nguyen, the Democratic nominee for secretary of state and 2022 winner of the EMILY's List Gabrielle Giffords Rising Star Award.
In October, Gabby traveled to Savannah for a GOTV Canvass Kick-Off for Abrams. She joined Mayor Van Johnson to energize volunteers as they encouraged Georgians to vote early for Democrats up and down the ballot.
In May, Giffords PAC organized a fundraiser for Senator Patty Murray, a Giffords-endorsed incumbent who is returning to the US Senate. The fundraiser featured remarks from both Senator Murray and Gabby and raised $22,600 for Senator Murray's reelection campaign.
On June 16, Giffords worked with the Giffords Center for Violence Intervention team to host an in-person event in support of Massachusetts Governor-elect Maura Healey. A roundtable with Gabby Giffords and local leaders in the CVI space included a discussion about how communities can work together to limit gun violence and promote gun safety. Learn more here and here.
Eight days ahead of the election, Giffords hosted a ¡Tu Voto Cuenta! conversation in Charlotte with Giffords Senior Advisor and former Congresswoman Debbie Mucarsel Powell, Representative-elect Jeff Jackson, candidate for US Senate Cheri Beasley, and community leaders highlighting the importance of gun violence prevention this election cycle, especially among Hispanic and Latino voters. Following the event, panelists met with local entrepreneur Manolo Betancur and other Latino small business owners at Manolo's Bakery in Charlotte.
Giffords Senior Advisor and former Congresswoman Debbie Mucarsel Powell joined State Representative Sara Rodriguez, Lieutenant Governor-elect, in Milwaukee on GOTV weekend for a series of events aimed at mobilizing Hispanic voters.
Gun Owners for Safety GOTV Campaign
Giffords sent GOTV direct mail pieces to over 7,000 Gun Owners for Safety across seven battleground states with voting deadlines and information to help turn out voters for gun safety this November.
Released a Report Highlighting the Dangers of Armed Intimidation at the Polls
In September, Giffords Law Center published a report showing the 2022 midterm elections were increasingly vulnerable to armed extremists, given violent rhetoric from far-right candidates, high rates of gun violence, and the US Supreme Court's decision in N.Y. State Rifle & Pistol Assn. v. Bruen. This report details how the use of firearms as an intimidation tactic has reached alarming levels. It examines how the current political environment has shifted since the Capitol insurrection on January 6, 2021, the culmination of months of armed protests at state capitols, threats to election and local government officials, increased political polarization, and a surge in gun sales. The report's findings reveal the scope of states' vulnerabilities against the open carry of firearms in spaces where Americans exercise their constitutional right to vote.
GET THE FACTS
Gun violence is a complex problem, and while there's no one-size-fits-all solution, we must act. Our reports bring you the latest cutting-edge research and analysis about strategies to end our country's gun violence crisis at every level.
Learn More