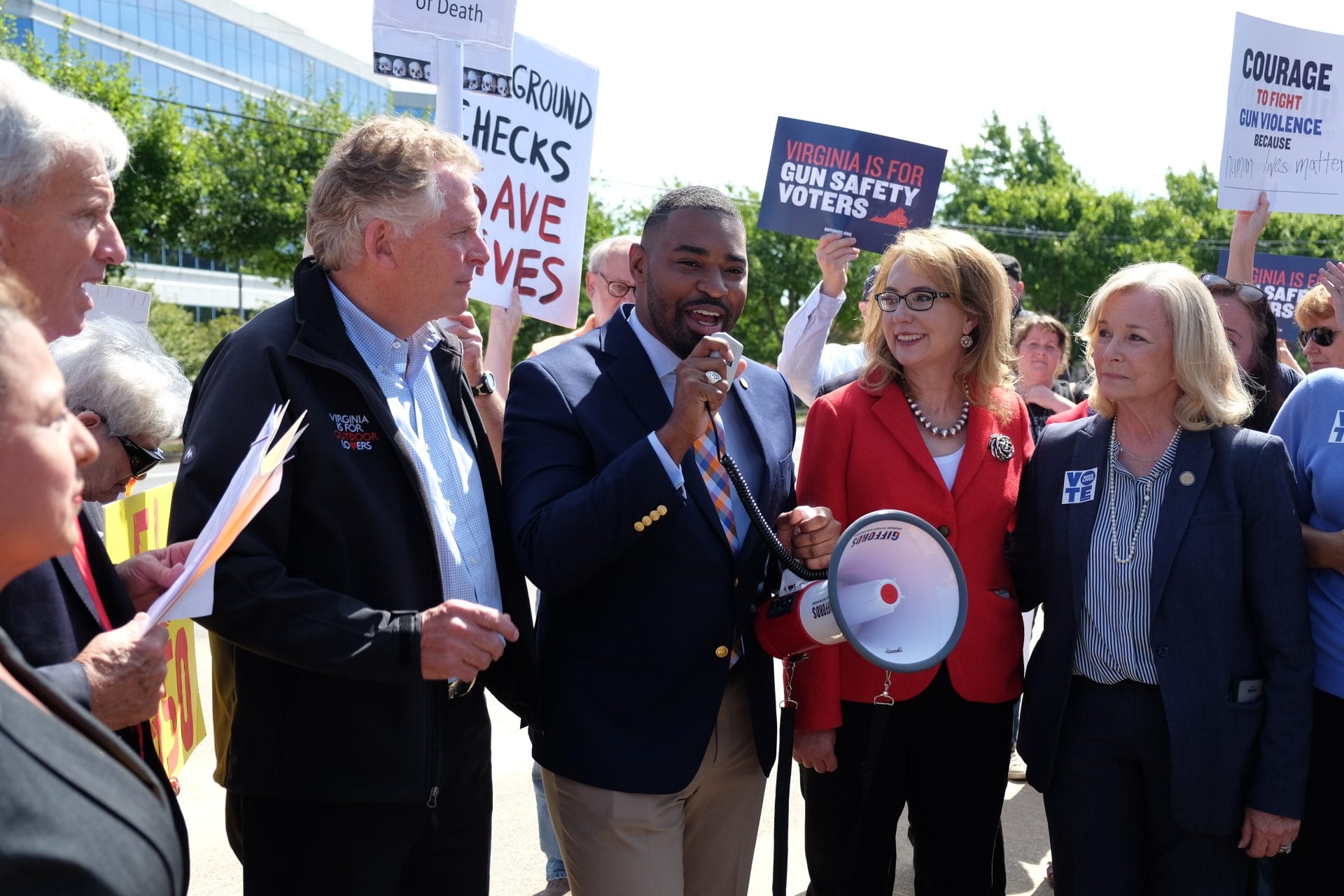 The New Era of Gun Safety in Virginia
After a decade of Republican majorities blocking progress, gun safety laws go into effect today in Virginia. The new General Assembly that Virginians elected in 2019, composed of a gun safety majority, moved swiftly to address the gun violence crisis. Despite intimidation from armed protestors outside the capitol, both the Virginia Senate and the House of Delegates approved a robust package of new gun violence prevention laws, which Governor Ralph Northam signed into law.
Virginians' demands for action on gun safety are finally being met. A Washington Post-Schar School poll conducted last summer found that gun safety was the top issue for Virginia voters ahead of the November elections: 75 percent of voters ranked gun safety as a "very important" issue.
Now, it's up to leaders across the state to make sure these new laws are operating in the way they are intended.
Giffords worked with lawmakers at every step in the process in passing each bill; now we are working to support effective implementation to ensure the safety of all Virginia citizens. Our experts can speak to how fundamental change happened in Virginia and how these laws will work to save lives. This memo also provides a breakdown of each law and what it will do.
MEDIA REQUESTS
Our experts can speak to the full spectrum of gun violence prevention issues. Have a question? Email us at media@giffords.org.
Contact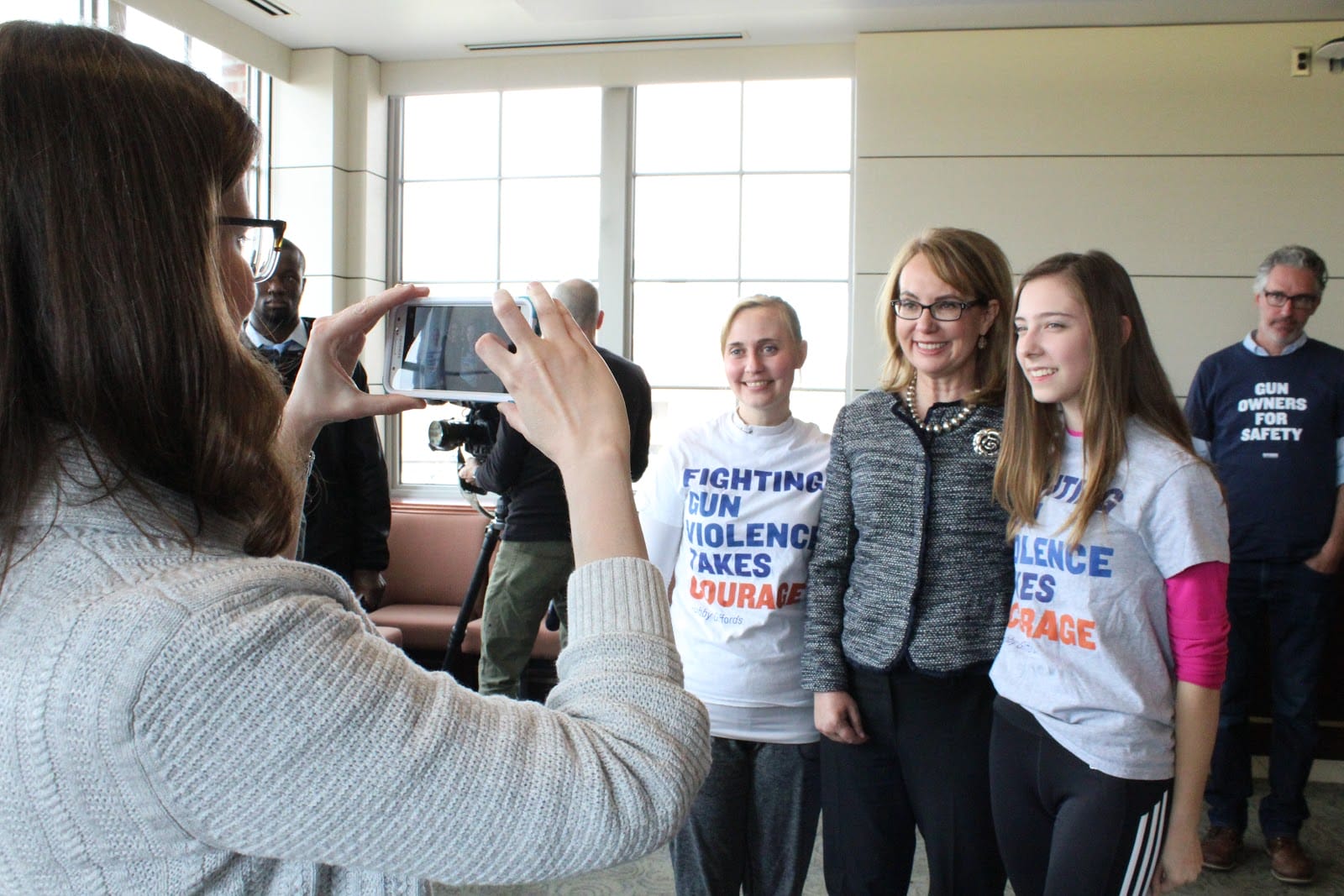 What are the new gun safety laws going into effect July 1?
Strengthening Background Checks (H.B. 2)
H.B. 2 closes the loophole that allowed people prohibited from possessing firearms, including those convicted of felonies and those prohibited due to a restraining order or protective order, to purchase guns without a background check.
Guns sold in the state, either through a dealer or private sale, will require a background check.
Across the country, an estimated 80% of crime guns are obtained from sources not required to conduct background checks.
Almost 90% of Virginians support expanding background checks, as 21 other states have done. This law will keep guns away from those already prohibited by courts by using the state police's existing system, and includes exceptions for accessing guns for the purpose of target shooting, as gifts from family members, and in the case of self-defense.
Substantial Risk Orders (H.B. 674)
H.B. 674 creates a process that enables Commonwealth attorneys and law enforcement officers to seek a court order to temporarily remove guns from a person in crisis, preventing suicides and mass shootings, as similar orders are already doing in 18 other states and the District of Columbia. These laws are often frequently referred to as extreme risk protection order laws or "red flag laws."
Local Authority (H.B. 421)
Previous Virginia law deprived cities, towns, and counties of independent authority to tackle gun violence through local laws. Now, local communities will have the authority to establish their own gun laws in government buildings, public parks, recreation/community centers, and at public events.
Local laws play an important role in addressing gun violence, particularly gun homicides, since gun homicides tend to be concentrated in particular urban areas.
This law was first introduced following the tragic white supremacist rally in Charlottesville and the mass shooting in Virginia Beach.
Reporting Lost or Stolen Firearms (H.B. 9)
This bill requires lawful gun owners to report the loss or theft of the firearm to any local law enforcement agency or the Department of State Police within 48 hours after becoming aware of the missing firearm.
Disarming Domestic Abusers (H.B. 1004)
This bill extends the law to prohibit people subject to domestic violence protective orders from possessing firearms and requires that they surrender their firearms when the protective order is issued.
For the millions of Americans, disproportionately women and children, affected by domestic violence every year, guns pose a serious and often lethal threat. In fact, when an abusive partner or ex-partner has access to a gun, a domestic violence victim is five times more likely to be killed.
Over one million women alive today have been shot or shot at by an intimate partner. Domestic violence related firearms prohibitions help prevent lethal outcomes and non-lethal but devastating injuries.
Children living in homes where domestic violence is perpetrated often suffer trauma as a result of witnessing the abuse; the presence of firearms creates increased risk for children in those homes.
Child Access Prevention (H.B. 463)
This bill strengthens Virginia's law to impose increased liability if a weapon is not locked up and is accessible to unsupervised children. Improperly stored guns are the major source of weapons used in school shootings, youth suicides, and unintentional shooting deaths among children. Gun owners can prevent these tragedies through the proper storage of firearms.
73% of children under age 10 living in homes with guns reported knowing the location of their parents' firearms, and 36% admitted they had handled the weapons.
Studies show that between 70 and 90% of guns used in youth suicides, unintentional shootings among children, and school shootings perpetrated by shooters under the age of 18 are acquired from the homes of relatives or friends.
One-Gun-a-Month Limit (H.B. 812)
This bill reinstates a law that was on the books from 1993 to 2012 that prohibits a person from buying more than one handgun per month. This cap on bulk purchases of guns limits the number of guns that end up in the illegal market. The new law includes particular exceptions, including one that allows a person to get a special waiver if they go through an enhanced background check.
Gun trafficking is a major problem in Virginia. Too often, guns sold in Virginia end up in the hands of individuals who use them in crimes.
When Virginia's original one gun a month law was on the books, the State Crime Commission found Virginia had fallen from 1st to 8th on the list of states identified as the largest sources of firearms trafficking.
This is the state of gun violence in Virginia:
Gun violence claims the lives of 958 residents each year, with an annual cost of $5.3 billion, or $641 per resident.
In the Commonwealth, someone is killed with a gun every nine hours.
Nearly 67% of gun deaths in Virginia are suicides, and nearly 57% of all suicide deaths in Virginia involve firearms.
Prior to the enactment of this package of gun safety laws, Virginia earned a D in Giffords Law Center's Annual Gun Law Scorecard.
Weak gun laws in far too many states drive the epidemic of shootings our nation faces each day. Deadly weapons are too easily purchased in states with weak gun laws and trafficked to states with stronger gun laws, where they end up in the hands of people unable to pass a background check and are ultimately used in violent crimes.
For example, New York's strong gun laws make it difficult for people with significant criminal histories to acquire guns in-state; however, guns are trafficked into New York from other states with weak gun laws. In fact, from 2010–15, 74% of New York's crime guns came from out of state, with most passing through the "Iron Pipeline" of states with weak gun laws along I-95, like Virginia.
SUPPORT GIFFORDS
We're in this together. To build a safer America—one where children and parents in every neighborhood can learn, play, work, and worship without fear of gun violence—we need you standing beside us in this fight.