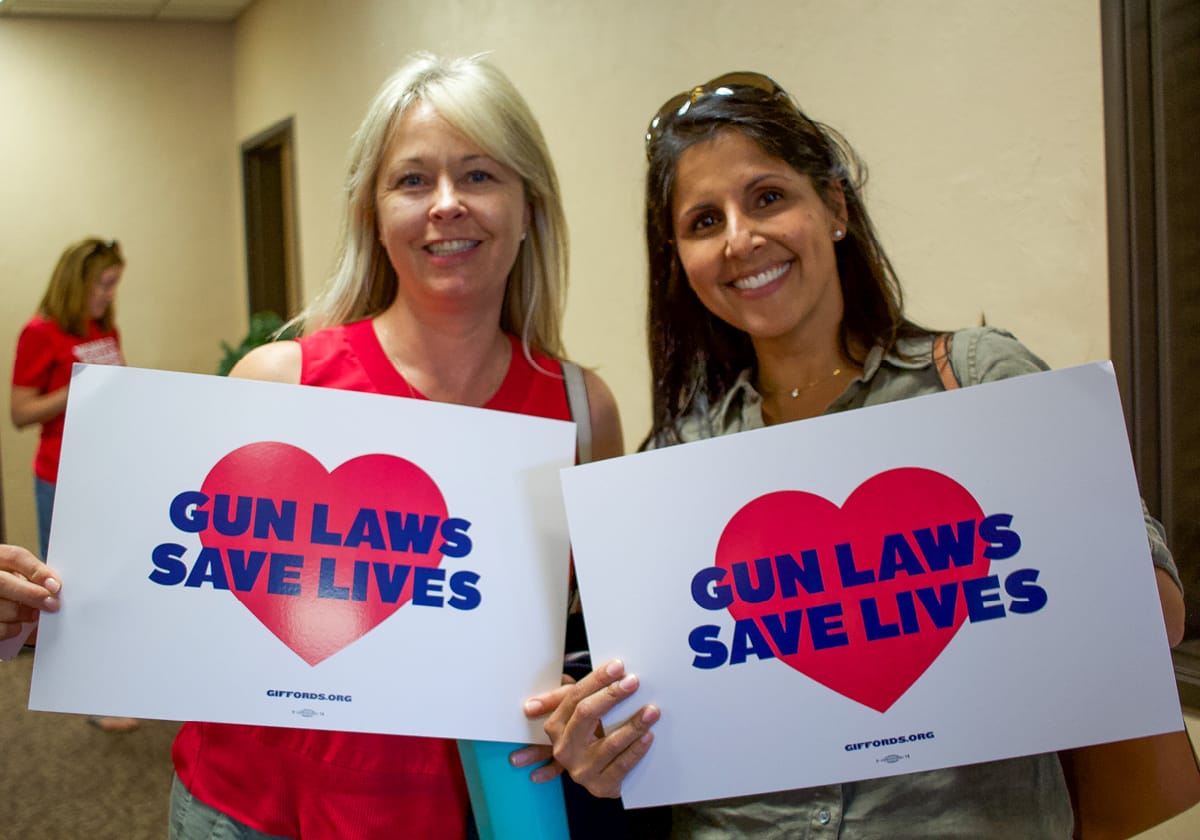 In the Suburbs that Could Swing the 2020 Election, Gun Safety Is a Key Issue for Women
In the wake of the president's refusal to act to address the ongoing crisis of gun violence on his watch, the issue is rising as a concern for voters who could decide the next election. A new Global Strategy Group poll of suburban women in five key swing states shows that most (59%) consider a candidate's position on guns to be "more important" to their vote than it was a couple of years ago.
 Read the memo on how gun violence prevention is the path to victory in 2020
It's also clear which side is more invested in the issue: only 38% percent of women who don't support stronger gun laws say that the issue is more important to them now, compared to twice as many (69%) who support stronger gun laws. In an election year, the decisions of this increasingly passionate group of swing voters may hinge on how candidates address gun safety.
For suburban women, background checks are the 2020 litmus test.
Fifty-nine percent of suburban women in the swing states of Colorado, Minnesota, North
Carolina, Pennsylvania, and Texas support stronger gun laws and say this issue is "very important" to their vote. An even larger group (64%) says that they would never vote for a candidate who didn't support "requiring background checks on all gun sales," outranking 13 other social and economic policy positions as the top voting determinant. Responses like these underscore that suburban women increasingly want a leader committed to gun safety.
Support for gun violence prevention spans the political spectrum.
There are many theories of how to win over the elusive independent or moderate Republican voter, often boiling down to whether or not candidates should align themselves with President Trump. This polling data proves, however, that 82% of suburban women in battleground states (and 82% of independent suburban women) find a candidate's position on guns more important than their opinion of Trump. In fact, even a significant portion of women who support Trump's reelection (37%) and regularly watch Fox News (44%) have become more supportive of strong gun laws in recent years.
While gun safety has become a top political priority, there is still plenty of room to expand its influence. The biggest pick-up opportunity comes in closing the information gap and linking harmful policies to candidates: currently, only 20% of suburban women know that Trump supports weakening gun laws. Increased awareness will allow voters to connect Trump and other Republicans to anti-gun safety legislation and significantly tip the scales in races up and down the ballot in 2020.