Persons wishing to obtain handguns through private sellers (non-firearms dealers) must obtain either a handgun certificate or a concealed handgun permit and are therefore subject to a background check.1 See the Background Check Procedures in Nebraska and Licensing in Nebraska sections for further information. A transferee is not required to obtain a handgun certificate, however, if:
The transferee is a licensed firearms dealer under federal law;
The handgun is an antique;
The transferee is authorized to do so on behalf of a law enforcement agency;
The transfer is temporary and the transferee remains: (i) in the line of sight of the transferor; or (ii) within the premises of an established shooting facility; or
The transfer is between a person and his or her spouse, sibling, parent, child, aunt, uncle, niece, nephew, or grandparent;
The transferee is a peace officer; or
The transferee is a holder of a valid Concealed Handgun Permit holder2
Transfers of rifles and shotguns by private sellers are not subject to background checks in Nebraska, although federal and state purchaser prohibitions still apply.
Nebraska expressly authorizes Nebraska residents not otherwise precluded by applicable laws to purchase, sell, trade, convey, deliver, or transport rifles, shotguns, ammunition, reloading components or firearm accessories in Nebraska and states contiguous to Nebraska.3
MEDIA REQUESTS
Our experts can speak to the full spectrum of gun violence prevention issues. Have a question? Email us at media@giffords.org.
Contact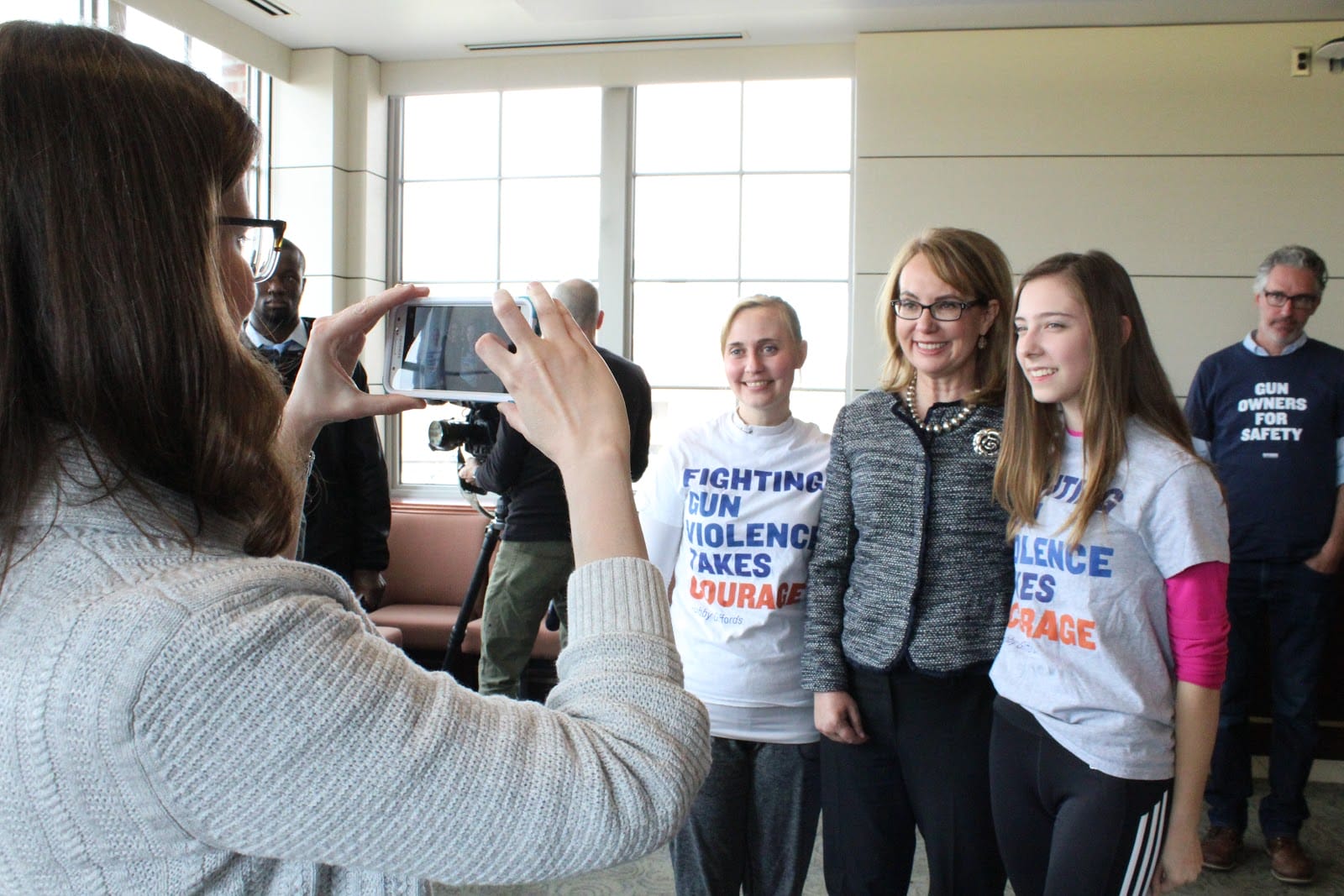 Neb. Rev. Stat. §§ 69-2403, 69-2404, 69-2431.[↩]
Neb. Rev. Stat. § 69-2403(2).[↩]
Neb. Rev. Stat. § 28-1211.[↩]