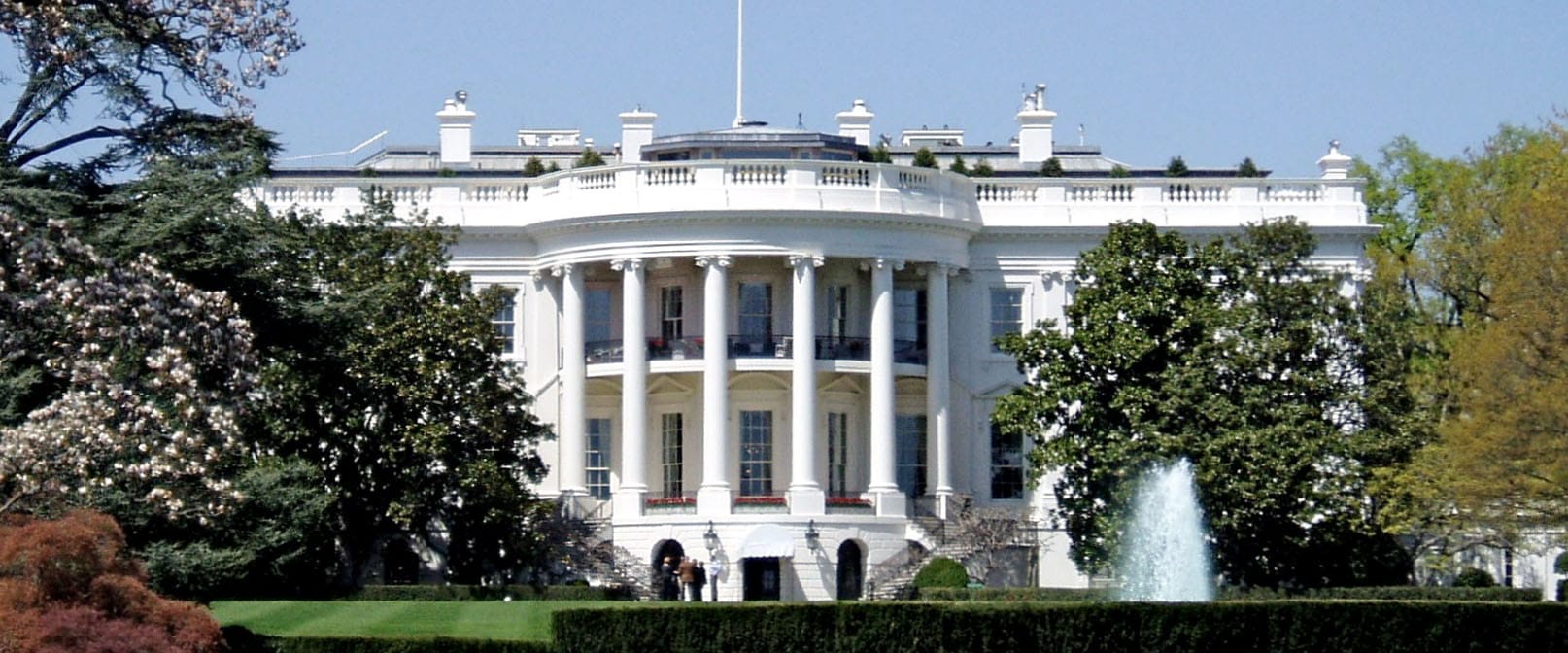 Gun Safety Recommendations for the Biden Administration
In its first two years, the Biden administration took a historic approach to gun violence prevention, making billions of dollars in federal grants available for violence intervention and prevention and nominating the first Senate-confirmed director of the Bureau of Alcohol, Tobacco, Firearms and Explosives (ATF) in more than seven years. Under this new leadership, ATF addressed gun violence with renewed vigor, enacting a new rule limiting the availability of ghost guns, finalizing a rule that clarifies pistols with stabilizing braces are short-barreled rifles and must be regulated by the National Firearms Act (NFA), improving oversight of gun dealers, and issuing the first report on firearms trafficking in more than two decades.
These actions are even more critical given that gun violence has worsened in recent years, with the most recent data from the Centers for Disease Control and Prevention (CDC) indicating that more than 48,000 people were killed by guns in 2021—an eight percent increase over the already historically high level of gun deaths in 2020. Last summer, Congress took a monumental step forward in addressing the gun violence crisis by enacting the Bipartisan Safer Communities Act (BSCA), the first major piece of gun safety legislation in nearly 30 years. The Biden administration must now turn its focus to proper implementation of the law as well as consider other executive actions to help abate the gun violence crisis.
MEDIA REQUESTS
Our experts can speak to the full spectrum of gun violence prevention issues. Have a question? Email us at media@giffords.org.
Contact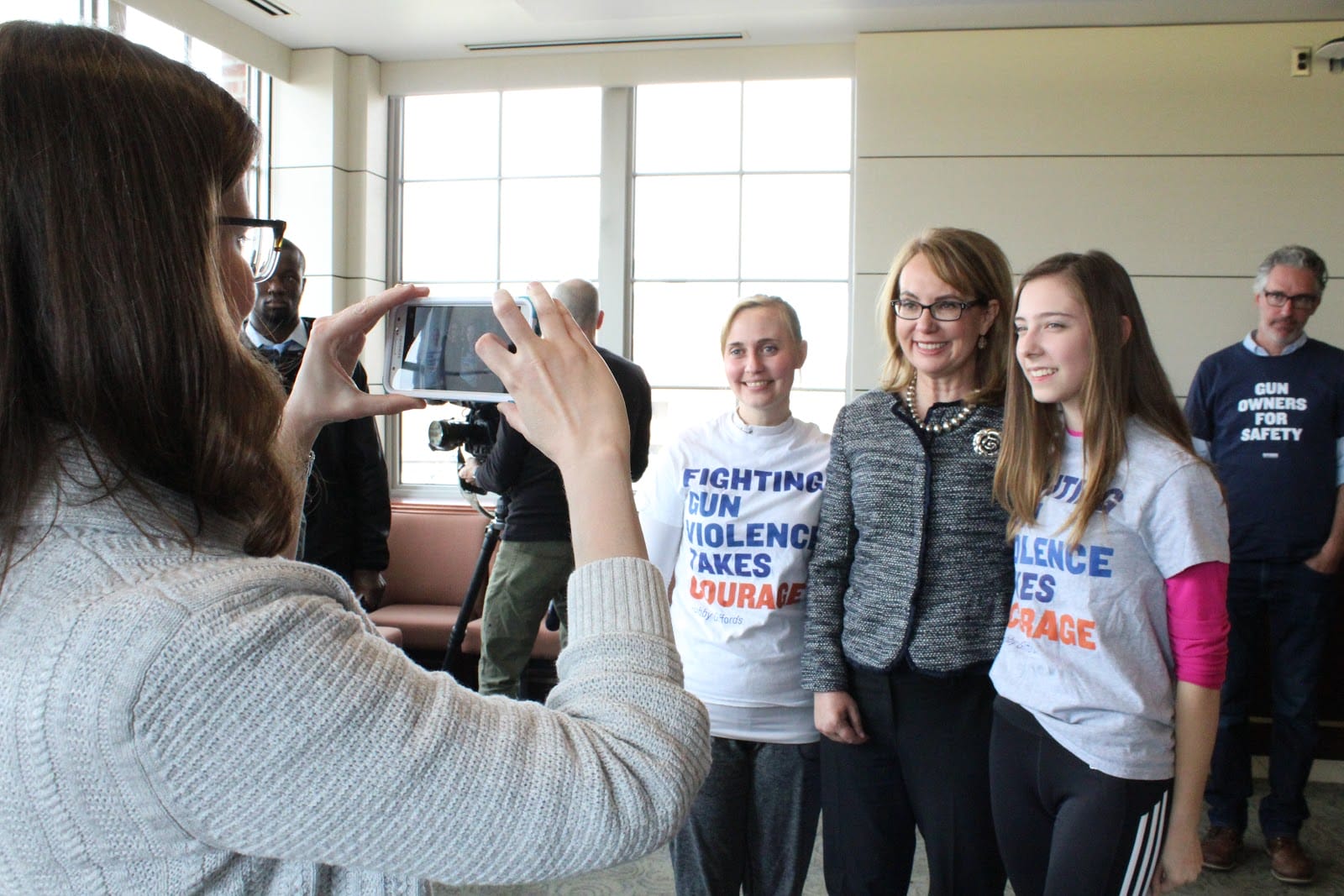 Implementation of the Bipartisan Safer Communities Act
CLARIFY THE DEFINITION OF DATING PARTNER

For the millions of Americans affected by domestic violence every year, an abusive intimate partner's access to firearms can mean the difference between life and death. Although federal law already prohibits a person convicted of a misdemeanor crime of domestic violence against a current or former spouse or cohabitant from possessing a firearm, the prohibition has not always applied when an abuser is a dating partner of the victim. The BSCA addressed this loophole by prohibiting a person convicted of a violent misdemeanor against a serious dating partner from possessing firearms for five years. In order to maximize the effectiveness of this change in the law, ATF should issue new rules that clarify the law's definition of "dating relationship" to ensure that the new prohibition for abusive dating partners is considered in the appropriate cultural context.
CLARIFY WHO QUALIFIES AS A FIREARMS DEALER
Federal law requires anyone "engaged in the business" of selling guns to obtain a federal license and conduct background checks on buyers. However, federal law is unclear about what constitutes a person being "engaged in the business" of selling guns, and only states that "occasional" sales or selling from a "personal collection" do not require a license. The BSCA updated the law, specifying that anyone who sells guns to earn profit be licensed. ATF should issue new rules that clarify who qualifies as a firearms dealer, and therefore is considered "engaged in the business" of selling firearms and must conduct background checks on prospective gun buyers.
ISSUE NEW BACKGROUND CHECKS REGULATIONS
Young people disproportionately commit gun homicides: 18 to 20-year-olds comprise just four percent of the US population, but account for 17% of known homicide offenders. Several recent mass shootings—including the tragedies in Buffalo, New York; Uvalde, Texas; and Raleigh, North Carolina—involved perpetrators under the age of 21. Under the BSCA, prospective gun purchasers between 18 and 20 years old must undergo enhanced background checks involving the review of juvenile and mental health records and the opportunity to consult with local law enforcement. Additionally, background check investigators have 10 business days to complete the background check before a gun may be transferred to a purchaser under age 21 by default.
The Federal Bureau of Investigation (FBI) houses the National Instant Criminal Background Check System (NICS) used to vet gun purchasers. The FBI must work closely with the federal, state, and local officials who conduct NICS checks to implement the enhanced background check procedures for buyers under the age of 21. As the regulatory agency for the gun industry, ATF must ensure that gun dealers, importers, and manufacturers understand their responsibilities with regards to buyers under age 21.
ENSURE CRISIS INTERVENTION FUNDING ADDRESSES FIREARM ACCESS
The BSCA provided $750 million for state crisis intervention court proceedings—which can include extreme risk protection order (ERPO) programs as well as mental health courts, drug courts, and veterans courts—by creating the new Byrne State Crisis Intervention Program (Byrne SCIP) within the Department of Justice's Office of Justice Programs (OJP). As Byrne SCIP applications are evaluated, it is critical that any states that receive funding have a clear plan to prioritize the consideration of firearm access and relinquishment for people at highest risk of gun violence or suicide. OJP should provide guidance to ensure that states with ERPO laws use their funding to properly implement their laws and train law enforcement and court officers on proper use of ERPOs. For states without ERPO laws that receive Byrne SCIP funding, OJP should provide guidance about the continuum of gun access interventions and a comprehensive description of how the full range of crisis intervention courts should address the issue of gun access.
PRIORITIZE YOUTH-BASED VIOLENCE PREVENTION
In 2020, guns became the leading cause of death for children, surpassing motor vehicle crashes and cancer. Research clearly demonstrates that exposure to gun violence and the associated trauma has negative long-term impacts on children, including affecting their ability to perform academically. Under BSCA, the Department of Education received $1 billion to support the Stronger Connections grant program, $50 million to expand 21st Century Community Learning Centers, and $1 billion over five years to expand the School-Based Mental Health Services (SBMH) Grants and the Mental Health Service Professional Demonstration (MHSP). The Department of Education should update existing guidance and issue new guidance to ensure this funding is used for evidence-informed programming aimed to reduce gun violence among youth most at risk of gun violence involvement.
UTILIZE THE NEW TRAFFICKING LAW WISELY
The BSCA created new federal criminal laws to govern firearms trafficking and the straw purchasing of firearms, providing law enforcement and US attorneys new ways to target corrupt gun dealers and large-scale traffickers, but also risking an increase in the racial disparities that already exist in federal sentences for firearms offenses. The Department of Justice should provide clear guidance to ensure that these new laws are utilized effectively and equitably to stop the flow of illegal guns into our communities.
UPDATE THE SPORTING PURPOSES TEST
ATF oversees the importation of firearms into the United States and generally authorizes an application for firearm importation if the firearm model is "generally recognized as particularly suitable for or readily adaptable to sporting purposes." The Gun Control Act (GCA) requires that ATF periodically evaluate firearm models for their potential uses. Despite the rapid development of new firearms by the gun industry, ATF has not conducted a comprehensive review of semi-automatic assault rifles and handguns under the sporting purposes test since the Clinton administration examined the question more than 20 years ago. In order to update guidance on semi-automatic assault rifles and handguns, ATF should conduct an updated examination of the sporting purposes test and issue new criteria to enforce the sporting purposes requirement.
STOP THE PROLIFERATION OF GHOST GUNS
On December 27, 2022, ATF issued an open letter clarifying its rule regarding ghost guns. While the letter addresses enforcement of the rule with respect to most handguns, a loophole remains with respect to certain types of handguns, including hammer-fired 1911-style pistols, as well as AR-style rifle receivers. ATF should issue another open letter addressing enforcement of the ghost gun rule with respect to hammer-fired pistols and rescind its previously-issued open letter from September 27, 2022 regarding AR-type receivers.
REPORT ON FIREARMS TRAFFICKING
After a 20-year hiatus, in May 2022, ATF released the first volume of the National Firearms Commerce and Trafficking Assessment ("the gun trafficking report"), a comprehensive report on the current state of gun commerce and trafficking in the United States. This volume of the report laid the foundation for future reports regarding ATF's gun trafficking investigations and the channels that gun traffickers use to illegally obtain, transport, and sell firearms. This volume of the report also included numerous recommendations that would strengthen ATF's regulation of the gun industry and its ability to address gun trafficking. ATF should release subsequent volumes of this report in the coming months. These volumes should continue to include detailed analysis and recommendations about ways ATF and other law enforcement agencies and policymakers can address gun trafficking. Among other things, these volumes should include an analysis of gun trace data, and should make clear that state and local officials can publicly release similar data regarding their own jurisdictions.
EXPAND ATF'S DEMAND LETTER 3 
ATF should also act to implement the recommendations from the first volume of the gun trafficking report. Notably, one of these recommendations concerned ATF's use of its "demand letter" authority. ATF has the authority to request information from federal firearm licensees (FFLs), including gun manufacturers, importers, and dealers, through a "demand letter." In the past, ATF has used these letters, particularly Demand Letter 3, to require reporting by dealers in the southwest border states about multiple sales of certain rifles, which are frequently illegally trafficked across the southern border. ATF should expand its use of these letters to require reporting of these rifle sales from FFLs in all 50 states.
The first volume of the gun trafficking report also briefly mentioned the problem of "auto sears" and "switches," which illegally convert semiautomatic firearms into fully automatic firearms. Subsequent volumes of the report should provide detailed information about the scope of trafficking in these devices, along with recommendations about how ATF can better respond to this growing threat. In particular, these recommendations might touch upon the best strategy for ensuring the multiple federal, state, tribal, and local law enforcement agencies can work together to reduce the number of these dangerous devices.
ANNOUNCE ATF'S RESPONSE TO DOMESTIC VIOLENCE
Federal law prohibits gun purchases and possession by certain domestic abusers; yet, these abusers often still possess firearms, and state and local courts, law enforcement, and domestic violence victims and advocates often seek assistance from federal authorities in ensuring the enforcement of, and compliance with, these laws. The Violence Against Women Reauthorization Act of 2022 required the US attorney general to appoint special assistant United States attorneys, deputize law enforcement officers, and establish points-of-contact within ATF to help enforce these prohibitions. DOJ, especially ATF, should publicly and proactively highlight the existence of these new officials so that the relevant governmental and private stakeholders can take advantage of their services.
DIRECT THE SURGEON GENERAL TO ISSUE A REPORT ON GUN VIOLENCE
The Surgeon General should undertake to issue a report on gun violence. Gun violence stands as one of the greatest public health crises of our time. Surgeon General's reports are comprehensive scientific reviews prepared by experts often with the support of the president. They are often landmark publications; such reports and other publications on tobacco use, HIV/AIDS, mental health, substance use disorders, and nutrition have raised public awareness and spurred action on these critical public health issues. Recently, four former Surgeons General published a letter calling for a Surgeon General's report on gun violence.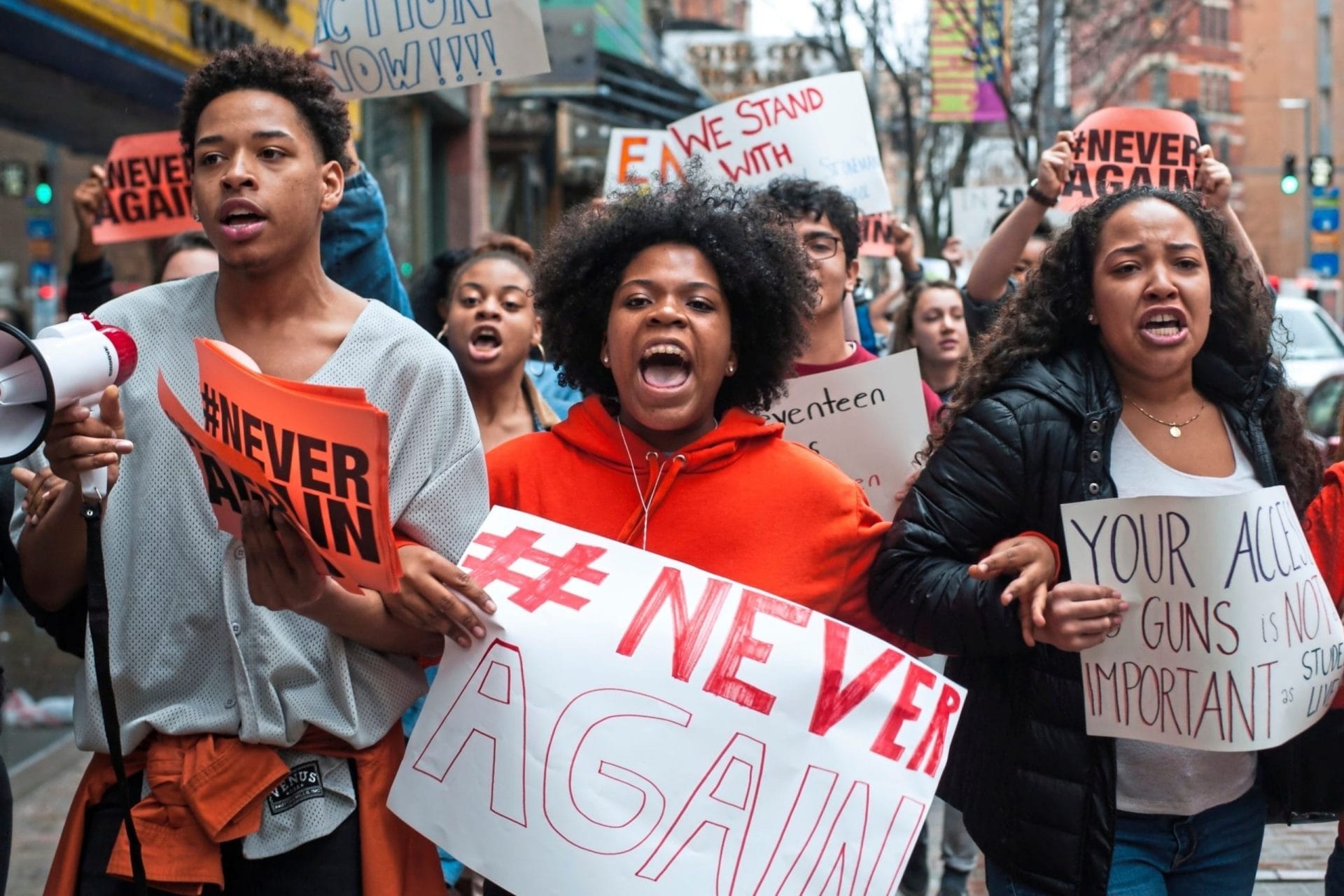 TAKE ACTION
Students, veterans, survivors: Americans from all walks of life across the country are standing up for commonsense gun reform. If you're fed up with politicians who care more about protecting gun lobby profits than your safety, stand with us in this fight. 
Join Us