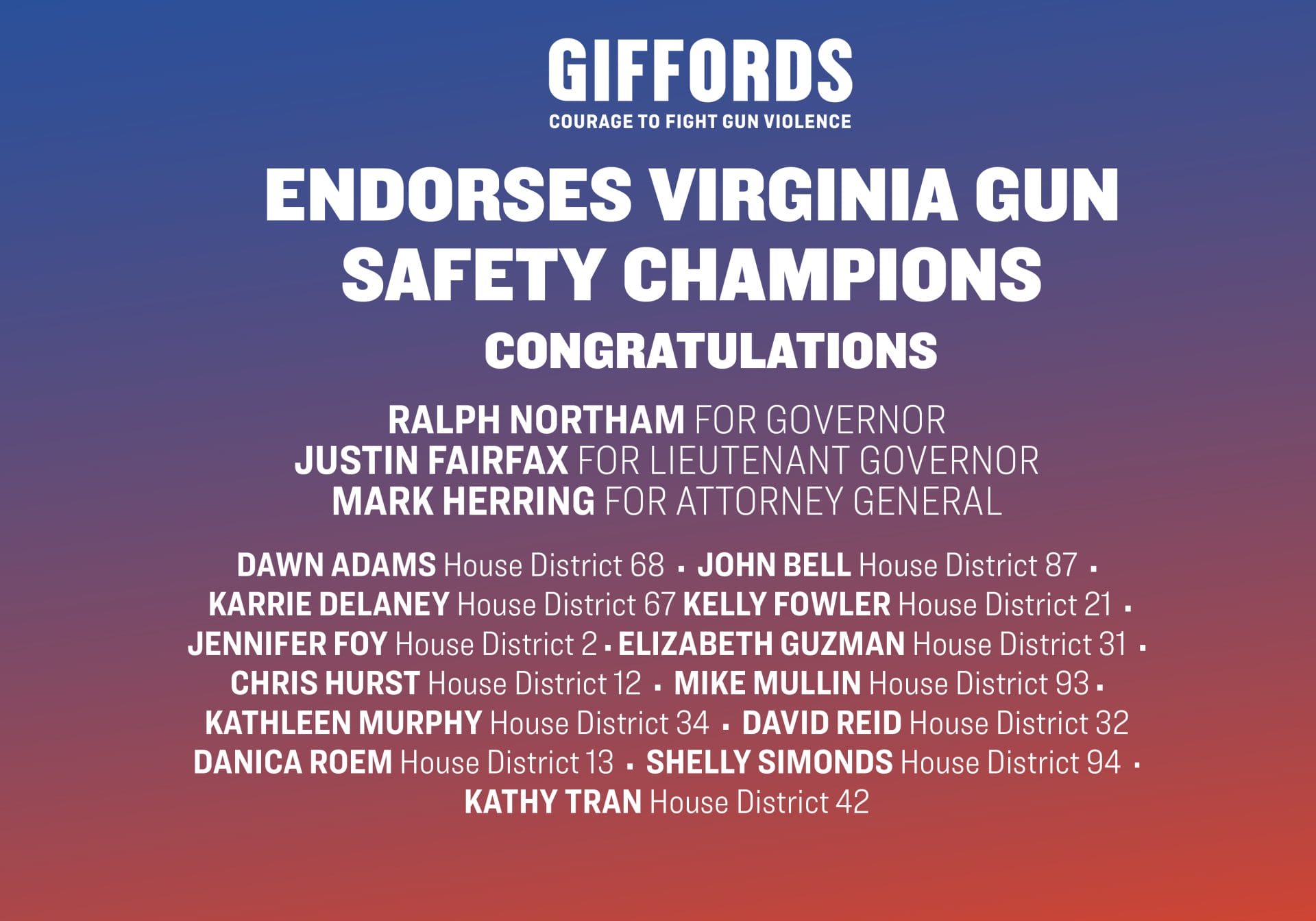 Gabby Giffords Congratulates Ralph Northam, Gun Safety Champion Victories In Virginia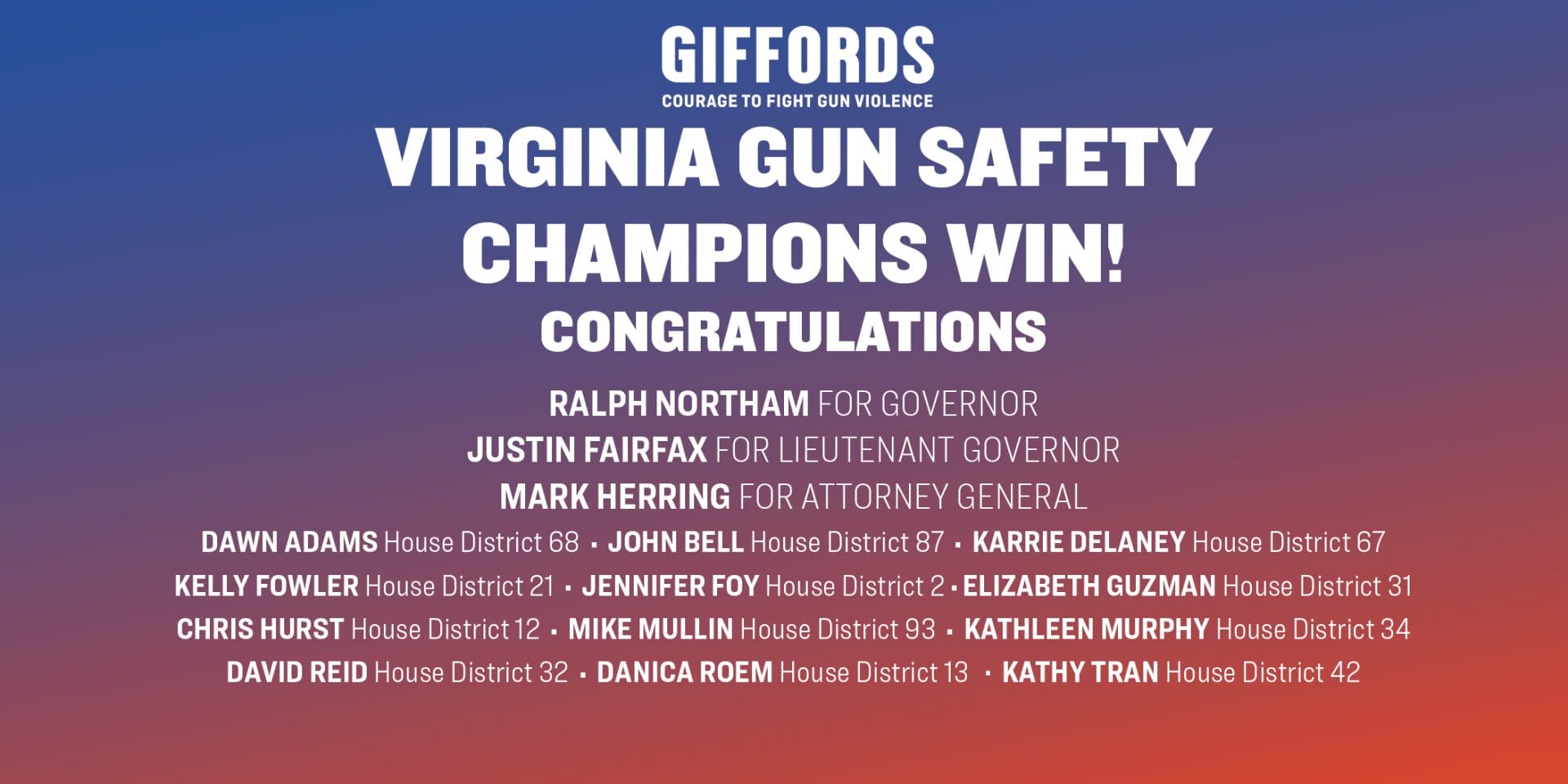 November 7, 2017 – Giffords, the gun violence prevention organization founded by former Congresswoman Gabrielle Giffords and retired NASA astronaut Captain Mark Kelly, issued the following statement congratulating Virginia gun safety champions on their elections:
Gabby Giffords, Co-Founder, Giffords:
"Tonight, Virginia voters made loud and clear that they are not afraid of the corporate gun lobby. They elected three statewide leaders with the courage to champion gun safety measures: Governor-elect Ralph Northam, Lieutenant Governor-elect Justin Fairfax, and Attorney General Mark Herring. Despite the millions of dollars spent by the gun lobby and misleading attacks from their opponents, Virginia voters proved tonight that candidates with the courage to fight gun violence are the leaders they want in office.
"Governor-elect Northam will stand up to the gun lobby's dangerous agenda. He will push for solutions to the epidemic of gun violence that is tearing apart Virginia communities. We supported Governor-elect Northam for the same reason Virginia did. Because of his character and record as a gun safety advocate, and because he made his commitment to fighting gun violence a central part of his campaign.
"Lieutenant Governor-elect Justin Fairfax has not backed down from addressing gun violence in Virginia, despite his opponent's steadfast opposition to safer gun laws. Throughout the course of his campaign, Justin proved that he has the courage to stick to his convictions and put the interests of Virginia families first.
"Attorney General Mark Herring came under attack from the gun lobby for doing exactly what he was elected to do: prioritizing the safety of Virginia families over gun lobby profits. I am proud to stand by Attorney General Herring as a true champion for safer communities, and I am thrilled to see Virginia voters stand by him as well.
"Just a few years ago, courageously campaigning on a gun safety platform in Virginia would have been considered politically risky. But tonight's victories prove gun violence prevention is a winning issue. It is clearly at the forefront of voters' minds, and candidates at every level of office are saying that now is the time to address the problem of gun violence.
"I am proud of all of the candidates in Virginia who stood up for gun safety over the course of their campaigns and applaud those who secured victories tonight."
In August, Giffords endorsed Ralph Northam for Governor, Justin Fairfax for Lieutenant Governor, Mark Herring for Attorney General, and candidates for the House of Delegates. Among those who won their elections include: