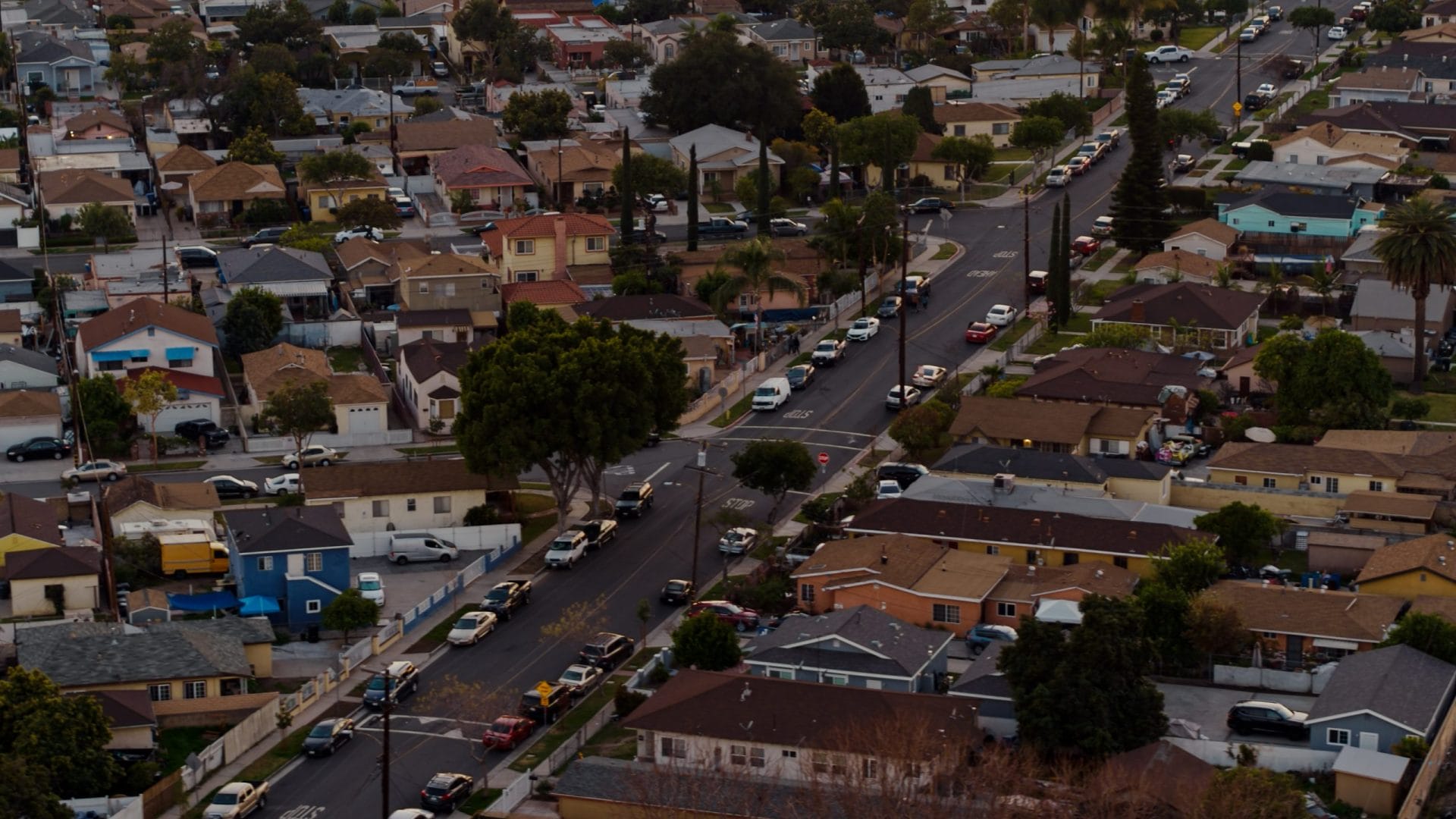 Lo que aprendí de los años de des-escalar conflictos en Los Ángeles
This is a translated version of the blog post "What I Learned from Years of De-escalating Conflicts in Los Angeles," which was originally published on June 30, 2021.
Crecí en Watts, un vecindario al sur de Los Ángeles y a los 21 comencé mi empleo como 'trabajador de intervención en violencia comunitaria' (CVI, por sus siglas en inglés).
Pasé varios años involucrándome con víctimas de crímenes violentos en las camas de hospital y reintegrándolos en la comunidad en asociación con otros trabajadores CVI.
Con frecuencia me encontré ayudando a los miembros de las maras que conocía de mi niñez y traté de usar ese vínculo para ayudarles a cambiar sus vidas. A veces me encontré trabajando con miembros de las maras rivales al mismo tiempo. Incluso trabajé con miembros de mi propia familia que estaban envueltos en las pandillas. Des-escalar conflictos, antes de que estos se vuelvan violentos, es un componente crítico del trabajo de prevención de la violencia. Esto es lo que significa des-escalamiento y cómo funciona en la práctica. 
USANDO EL DES-ESCALAMIENTO PARA PREVENIR VIOLENCIA
Des-escalamiento involucra el uso deliberado de maneras, palabras y acciones para ayudar a calmar emociones elevadas y enfocar la atención en resolver las dificultades. La meta del des-escalamiento es evitar la violencia y llegar a un escenario donde todas las partes cedan un poco y obtengan un poco. Unas siglas que usábamos en Crossroads de California sur era CALM (por sus siglas en inglés): Control propio, lograr involucramiento, escuchar y avanzar a la resolución.
Como una táctica, el des-escalamiento se usa ocasionalmente por parte de la policía (apenas el 15-17% de los departamentos, según las investigaciones) y con más frecuencia por parte de los trabajadores de intervención en la violencia y otros grupos. Creo que nos serviría más si todos los departamentos de policía estuvieran bien versados en esta táctica, que muchas veces vi cómo previno baños de sangre una y otra vez en Los Ángeles. Los policías están entrenados para tomar el comando y darle órdenes a la gente, lo que puede conducir a una brecha de empatía con aquellos a quienes se supone que deben servir y proteger.
Mientras que la policía debería ser entrenada en des-escalamiento para evitar el uso innecesario de la fuerza mortal, la policía como una entidad puede no ser siempre la entidad más efectiva para des-escalar cada situación. Deberíamos también proveer fondos para grupos comunitarios de intervención contra la violencia en el campo donde estamos realizando este trabajo crítico. Estas son algunas de las tácticas y estrategias que encontramos más útiles en Crossroads de California sur.
¿CÓMO FUNCIONA EL DES-ESCALAMIENTO?
Una parte importante de coordinar una mediación es saber cuándo es mejor no tener una—forzar una mediación muy probablemente hará peores las cosas. En un mundo ideal, el mediador ya ha establecido una relación con ambas partes, pero estas técnicas también pueden ser efectivas cuando el mediador no conoce a todas las personas involucradas.
Primero, todas las partes tienen que estar de acuerdo con las reglas del juego antes de que se pueda facilitar la mediación. El mediador—cuyo trabajo es servir de guía, asegurarse de la justeza y el balance y prometer neutralidad imparcial—comienza con presentaciones de la gente y comunicando un propósito para la conversación. Ambas partes acuerdan transparencia y honestidad y se comprometen a no interrumpir.
Después de las declaraciones iniciales y de acordar la lista de asuntos a tratar, las partes entran en negociación, un tema a la vez, comenzando con el menos difícil. Después de considerar los beneficios mutuos y los posibles efectos de una futura relación, entonces soluciones a cada asunto.
Componentes de un des-escalamiento exitoso incluyen:
Límites claros (no usar apodos y no irrespetarse)
Un lugar privado y seguro—mientras menos audiencia, mejor
Amplio espacio personal
Seguridad de confidencialidad
Afirmación de compasión y empatía
La propiedad del proceso le pertenece al mediador
EL DES-ESCALAMIENTO EN LA PRÁCTICA
Una vez estaba en el hospital cuando la víctima de un tiroteo con la policía llegó, seguido por la familia de la víctima y el oficial que le había disparado. Hablé con el teniente para que fuera empático y compasivo hacia la familia de la víctima y que les diera la mayor cantidad de información posible.
Mi equipo y yo calmamos a la familia todo lo que pudimos y facilitamos una difícil pero importante conversación entre el teniente y el padre de la víctima. El padre de la víctima estaba comprensiblemente enojado, pero pudo dialogar en vez de actuar con violencia.
El des-escalamiento está lejos de ser un proceso a prueba de tontos, pero puede ayudar a prevenir baños de sangre por ciclos de violencia de represalia y policía de mano dura. Es críticamente importante que entrenemos mejor a la policía en des-escalamiento y proveer fondos a los grupos comunitarios de intervención contra la violencia que realizan este trabajo en el campo. Demasiadas vidas se han perdido ya, y muchas más están en riesgo.
MEDIA REQUESTS
Our experts can speak to the full spectrum of gun violence prevention issues. Have a question? Email us at media@giffords.org.
Contact