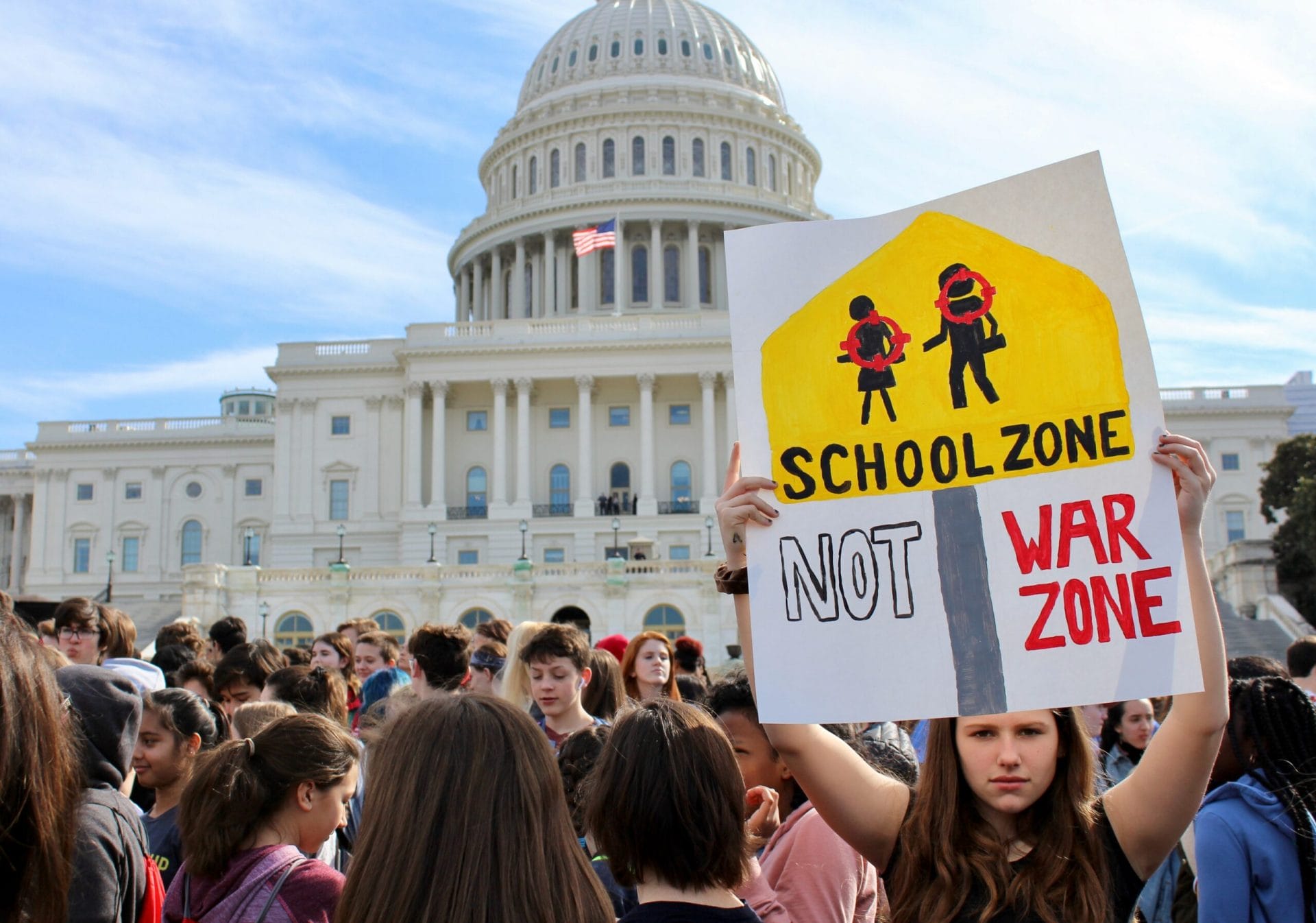 Guns Are Now the Leading Cause of Death for American Kids
More than car crashes and cancer.
Over the last 20 years, more children have died from gunshots than on-duty police officers and active duty military combined.
Danger is part of the job when you sign up to serve in the military or as a law enforcement officer. But kids? Simply being a young person in America shouldn't be a risk factor for premature death.
Yet the truth is that gun violence is a very real threat to young people in America. And tragically, it's now the number one cause of death for kids and teens. 
I study gun violence data for a living, and I want to discuss this terrible new figure—and what we can do to change it.
Gun violence is on the rise
When the CDC released its most recent final data on causes of death in the United States, I felt a pit in my stomach. The writing had been on the wall for several years, but to see gun deaths rise to the number one cause of death for young people in the US ages 1–17 was just heart-wrenching. 
More kids now die from guns in America than car crashes and cancer. This statistic is awful, but unfortunately, it's not surprising. The trend has been clear for years: gun violence is on the rise nationwide, and it's increasingly affecting young people. 
In 2020 alone, 2,281 children ages 0–17 were killed by guns, marking the highest level of child gun deaths since 1997. More recent provisional CDC data shows that overall gun deaths rose again in 2021 to nearly 49,000. This figure shatters the previous record—set just a year prior—by more than 3,500 deaths. The numbers are going very much in the wrong direction.
The problem is way bigger than mass shootings
To understand how this crisis is affecting young Americans and what we can do about it, we need to examine the different types of gun violence. School shootings, a uniquely American terror, traumatize young people and force the nation to imagine the unimaginable. After the shooting at a high school in Santa Fe, Texas, in 2018, a student went viral after saying:
"I always kind of felt like eventually it was going to happen here too. I wasn't surprised, I was just scared."
That type of fear is pervasive and antithetical to the free and safe America we believe in. But if we only focus on school shootings, we ignore the vast majority of the gun deaths affecting minors.
School shootings account for less than .05% of all gun deaths of children 0–17. Homicides account for 54%, followed by suicides at 38%, and unintentional shootings at five percent. Young children tend to be victims of domestic violence shootings, while teens are at higher risk of gun suicide and homicide.
Child Gun Deaths by Intent
Average causes of gun death to Americans under 18 years old by year, 2016 to 2020.
Gun violence is preventable. Period.
Here's the good news: There is so much we can do to save lives, because gun violence is preventable. Knowing about the different types of violence impacting American kids helps us better tailor our solutions. Here's what we know works:
It's never been more important to protect our kids
Guns do not have to be the leading killer of children in America. When more kids are dying from guns than car crashes and cancer, we have a crisis on our hands.
As a data expert, I believe that by knowing how gun violence impacts children and teens, we can fight for the most effective solutions to save the most lives. The solutions I outline above are just some of many that we're fighting for at Giffords at federal, state, and local levels—because building a safer future for our children has never been more important.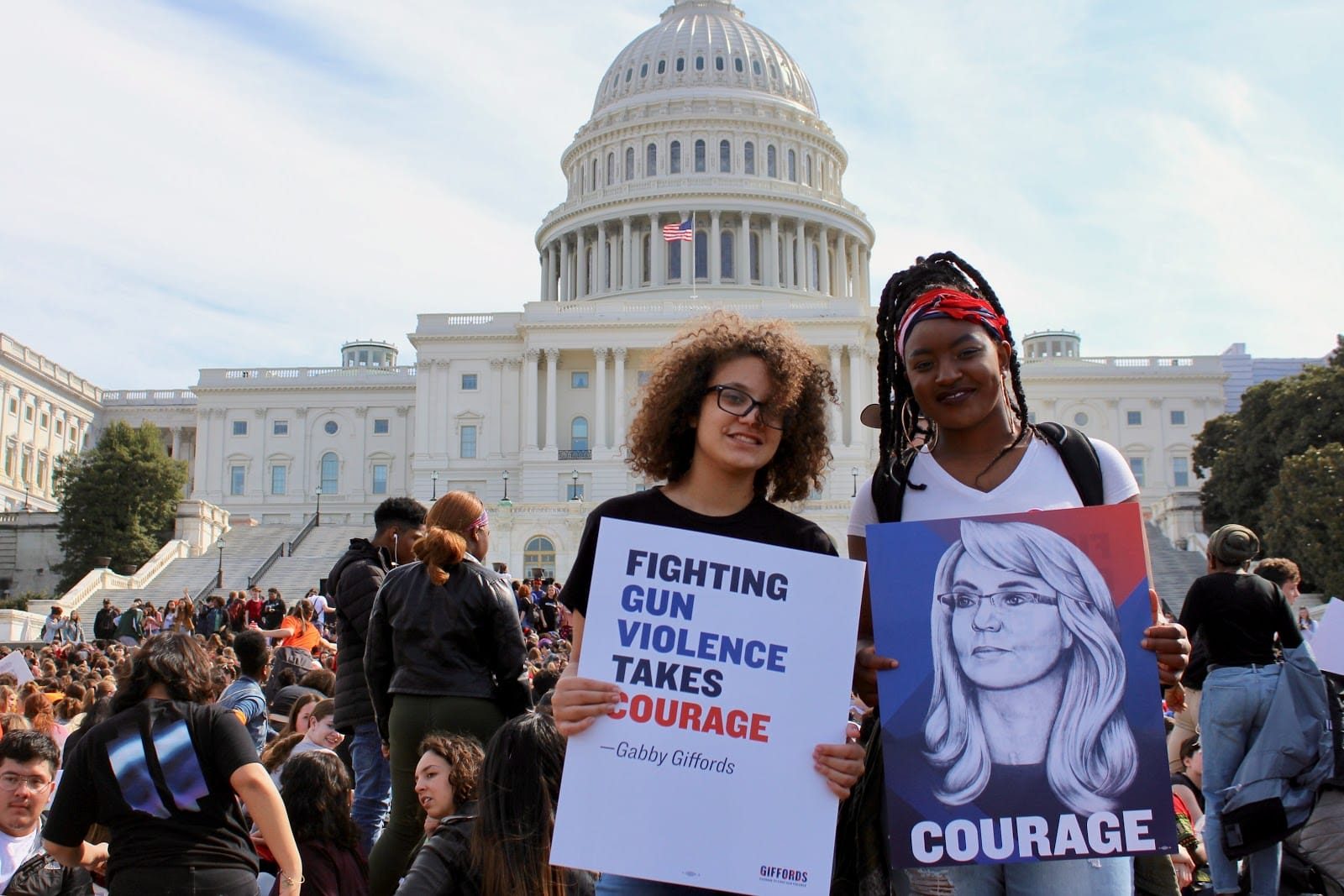 JOIN THE FIGHT
Nearly 40,000 Americans lose their lives to gun violence every year. Giffords Law Center is leading the fight to save lives by championing gun safety policies and holding the gun lobby accountable. Will you join us?