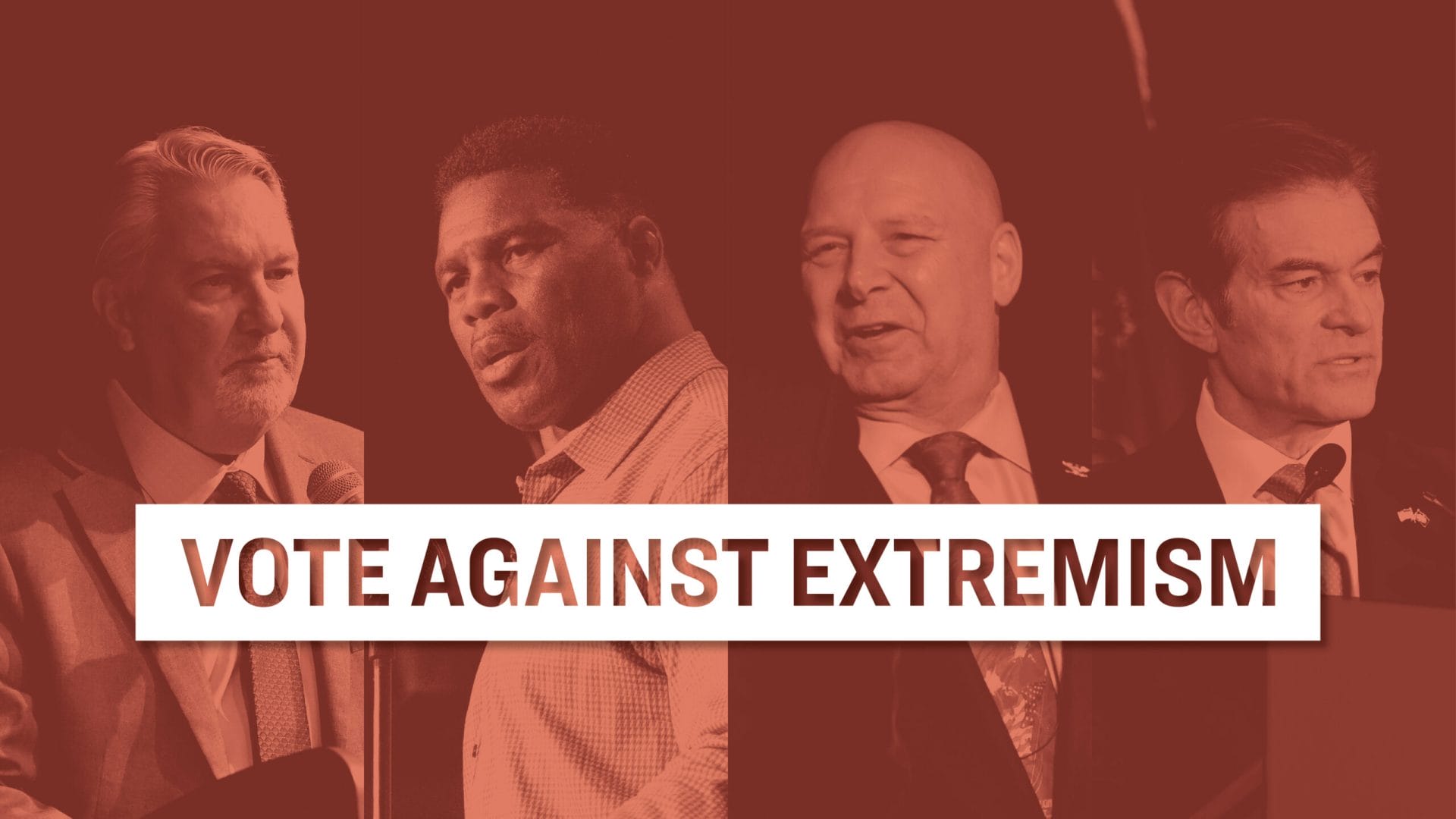 We Must Keep These Gun Lobby Politicians Out of Office
In 2020 and 2021, American voters elected gun safety majorities in the US House of Representatives and the Senate, and a president who ran on a platform of gun safety—and since then, we've seen incredible progress in the fight to save lives.
The passage of the Bipartisan Safer Communities Act earlier this year was historic. Community violence intervention (CVI) strategies are currently receiving a massive influx of federal and state funding. But all that progress is on the line this November.

We have a chance to prevent some of the most extreme NRA-approved politicians from taking office. We can't let this opportunity pass us by.
Make Sure John Fetterman Beats Dr. Mehmet Oz
Longtime New Jersey resident Dr. Mehmet Oz once supported commonsense gun safety laws—but throughout his campaign to be Pennsylvania's next US senator, he has radically reversed his position.
US Senate
Democrat | Pennsylvania
Endorsed by Giffords
Now, Oz is vowing to oppose any gun safety legislation that comes across his desk. He refuses to support popular policies like universal background checks and extreme risk protection orders. He even tried to dupe the public, using one of his campaign aides who lost two relatives to gun violence as a prop in an attempt to connect with Black voters.
Pennsylvania Lieutenant Governor John Fetterman won't let this stand.
As both a responsible gun owner and as someone who has suffered the pain of losing someone close to gun violence, Lt. Governor Fetterman intimately understands the need to implement strong federal gun safety laws. He's dedicated his life to serving his community, and we know that in the Senate, he'll be a leading voice for lifesaving measures that will keep Pennsylvania communities safe.
Joe O'Dea Doesn't Belong in the US Senate
US Senate
Democrat | Colorado
Endorsed by Giffords
Senator Michael Bennet has served Coloradans in Washington DC since 2009, and he has never wavered in his support for lifesaving gun safety legislation. In the wake of tragic mass shootings like those in Aurora and Boulder, Senator Bennet called for comprehensive, bipartisan solutions to stop the violence plaguing cities and towns across our country. After the Colorado legislature took decisive action by closing dangerous loopholes in its own gun laws, Senator Bennet called for the US Senate to follow his state's example by expanding universal background checks to all gun sales at the federal level.
This fall, Senator Bennet is being challenged by Joe O'Dea, a Republican businessman. O'Dea has been endorsed by the Colorado State Shooting Association, the official state chapter of the NRA, and if elected, he'll be yet another puppet of the gun lobby in Congress.
We must reelect sensible legislators with the courage to act, starting with Senator Michael Bennet.
Herschel Walker Doesn't Belong in the US Senate
US Senate
Democrat | Georgia
Endorsed by Giffords
Long before the people of Georgia sent him to Washington DC, Senator Raphael Warnock understood the threat that gun violence poses to our schools and houses of worship. He's been a reliable champion for gun violence prevention, supporting legislation that would require background checks on all gun sales and secure funding for community violence initiatives and gun violence research. 
Senator Warnock has also pushed to close loopholes in our gun laws that allow people who have committed domestic abuse to access firearms. Meanwhile, his opponent Herschel Walker has a documented history of reckless behavior with firearms, including allegations that he repeatedly threatened to kill his ex-wife and put a gun to her head. 
We know that Senator Warnock is exactly the candidate needed to bring people together to get more done on gun safety—his special election win and his vote for the Bipartisan Safer Communities Act proved this, ensuring the landmark legislation made it to President Biden's desk. With our gun safety majority on the line, it's more important than ever that Georgians send him back to Washington DC for a full term.
Make Sure Josh Shapiro Beats Doug Mastriano 
Doug Mastriano is as extreme as they come: He regularly engages with the QAnon crowd, and he attended Trump's rally in DC on January 6. He's also running to be Pennsylvania's next governor.
Governor
Democrat | Pennsylvania
Endorsed by Giffords
Mastriano has compared the gun safety policies that save lives and protect our communities to the policies of Nazi Germany—and even doubled down on this view after the tragic shooting in Uvalde. He supports dangerous measures like arming school staff, and he's determined to expand gun rights and make Pennsylvanian communities less safe. 
Pennsylvania Attorney General Josh Shapiro, however, has spent his career standing up for the people of his state, and he doesn't plan to stop anytime soon. He partnered with local law enforcement to take thousands of illegal guns off Pennsylvania streets, fought to close the state's ghost gun loophole, and launched an initiative to ensure crime guns are tracked across Pennsylvania.
We're fighting to maintain—and even grow—our gun safety majorities in Washington DC on November 8. These races are tight, and they're getting tighter every day.
But we have the chance to keep some of the far right's darlings out of office and ensure these leading gun safety champions are elected. Each of our endorsed candidates received an F rating from the NRA—which means they're doing something right.
Extremist politicians beholden to the gun lobby must be voted out of office. The safety of all Americans is on the ballot.
TAKE ACTION
The gun safety movement is on the march: Americans from different background are united in standing up for safer schools and communities. Join us to make your voice heard and power our next wave of victories. 
GET INVOLVED