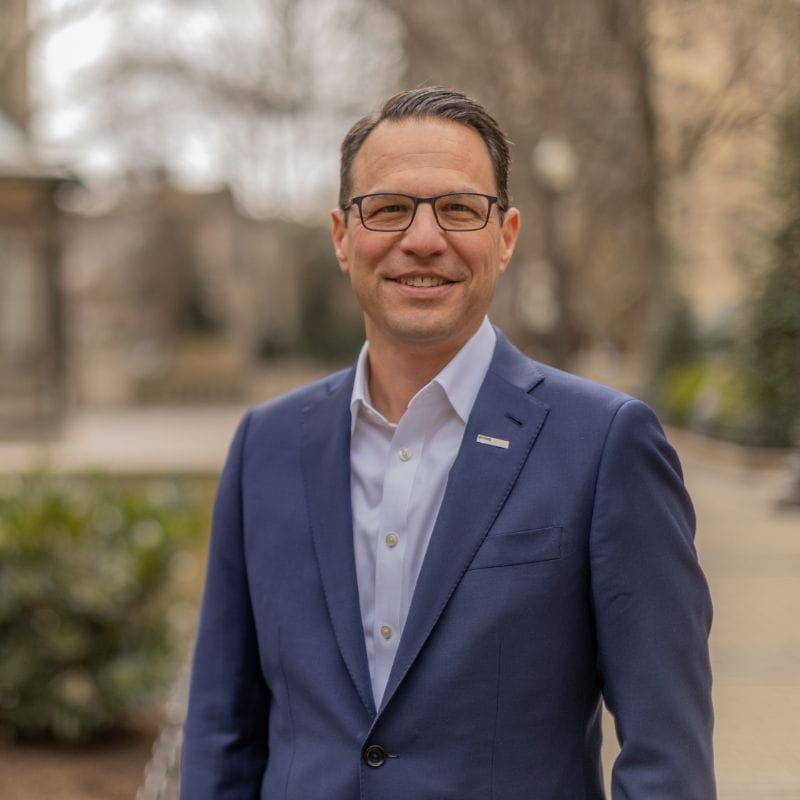 Candidate
Josh Shapiro
Governor
Pennsylvania
Democrat
Throughout his career, Attorney General Josh Shapiro has stood up for the people of Pennsylvania, taken on the status quo, and delivered real results addressing and preventing further gun violence. He grew up in Pennsylvania, watching his parents serve their community—and it was their example that inspired his journey in public service. Whether as state representative, Montgomery County commissioner, or attorney general, Attorney General Shapiro has always been focused on making Pennsylvania communities safer. 
In office, Attorney General Shapiro partnered with local law enforcement to take thousands of illegal guns off Pennsylvania streets, fought to close the ghost gun loophole, and launched a Track and Trace Initiative to go after gun trafficking and illegal transfers—ensuring crime guns are tracked across Pennsylvania. He also led a multi-state coalition of attorneys general calling on federal lawmakers and the US Department of Justice to close dangerous loopholes in the Gun Control Act that do not require background checks for gun kit purchases. As governor, Attorney General Shapiro will continue fighting the big fights to protect Pennsylvanians and deliver real results that save lives.
As rates of gun violence spike to record highs, electing gun safety governors has become absolutely essential. Attorney General Josh Shapiro has always exemplified the kind of leadership and compassion that Pennsylvania needs in the governor's mansion, and we know he won't stop pushing for commonsense solutions until the people of his state no longer have to live in fear of senseless gun violence. 
We are proud to endorse Josh Shapiro for governor.
TAKE ACTION
The gun safety movement is on the march: Americans from different background are united in standing up for safer schools and communities. Join us to make your voice heard and power our next wave of victories. 
GET INVOLVED