WITH YOU, A
SAFER

AMERICA IS

POSSIBLE

In 2017, we achieved important legislative successes at the state level, successfully pushed back against an administration and Congress inclined to do the bidding of the gun lobby, and launched the Firearms Accountability Counsel Taskforce. Following our 2016 merger with Americans for Responsible Solutions, in 2017 our organization took on a new name—Giffords Law Center to Prevent Gun Violence—to reflect the courage, compassion, and commitment of former Congresswoman Gabrielle Giffords.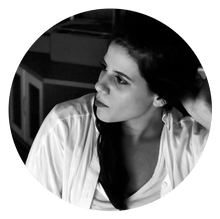 Reporting on Suicide
Confronting the Inevitability Myth: How Data-Driven Policies Save Lives from Suicide explores the uniquely lethal danger guns pose to individuals in crisis and outlines policies to prevent these deaths. READ MORE >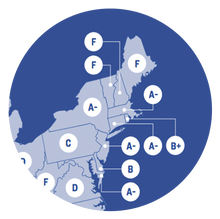 Grading States
Our 2017 Annual Gun Law Scorecard, which grades each state on the strength of its gun laws, highlights the correlation between states with stronger gun laws and lower gun death rates. READ MORE >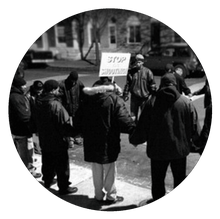 Urban Gun Violence
Investing in Intervention: The Critical Role of State-Level Support in Breaking the Cycle of Urban Gun Violence provides a roadmap for states to address the urban gun violence epidemic. READ MORE >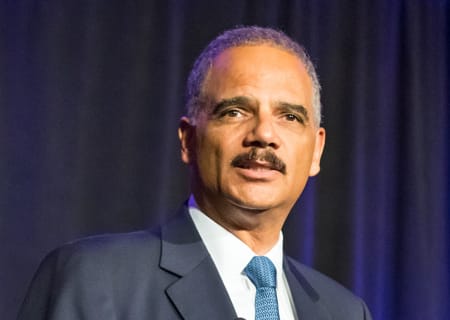 Anniversary Dinner
The following law firms, individuals, and organizations made our 2017 Anniversary Dinner possible.
PACESETTER
Paul, Weiss, Rifkind, Wharton & Garrison LLP
FRONTRUNNER
Keker, Van Nest & Peters LLP
Lieff Cabraser Heimann & Bernstein LLP
Munger Tolles & Olson LLP
LEADER
Farella Braun + Martel
Jones Day
UNDERWRITER
Hemming Morse LLP
Morgan, Lewis & Bockius LLP
Morrison & Foerster LLP/The Morrison & Foerster Foundation
Pillsbury Winthrop Shaw Pittman LLP
Sheppard Mullin Richter & Hampton LLP
PATRON
Bartko, Zankel, Bunzel & Miller
The Ron Conway Family, in honor of Gabby Giffords
Covington & Burling LLP
James T. Fousekis
Kilpatrick Towsend & Stockton LLP
Anthony Malutta & Shoshana Chazan
O'Melveny & Myers LLP
Jonathan Powers
BENEFACTOR
BraunHagey & Borden LLP
Bryan Cave LLP
Alexis Coll-Very & Lance Very
Linda Cronin & Owen Clements
The Feeney & Heisse Families
Gibson, Dunn & Crutcher LLP
Goodin MacBride Squeri & Day LLP
Hanson Bridgett LLP
Kirkland & Ellis LLP
Littler Mendelson PC
Mark L. Mosley
Richards, Watson & Gershon
Megin C. Scully & Reed Minuth
Staff of the San Francisco City Attorney's Office
Wilson Sonsini Goodrich & Rosati Foundation
HOST
Lilli I. Alberga & Laurence J. Bardoff
Buckley Sandler LLP
Paul & Helen Chapman
Coblentz Patch Duffy & Bass LLP
Ben Cushman & George Tuttle Fund
Drinker Biddle & Reath LLP
David & Linda Kapnick
Mintz Levin Cohn Ferris Glovsky & Popeo PC
Nossaman LLP
Helen Hilton Raiser
Sacks Ricketts & Case LLP
Shartsis Friese LLP
Nina Vinik
Vaughn Walker
CO-HOST
Adler & Colvin
Davis Wright Tremaine LLP
Family Law Offices of Carol A. Gorenberg
Hope and Heal Fund
Hosie Rice LLP
Helen Mikiko Huang & Marshall Stoller
Edward Kallgren
Carol Kingsley, in loving memory of Jack Berman
Law Offices of Sherman Kassof
Juliet Leftwich & Dan Rapaport
Navigant
Rogers Joseph O'Donnell
David Roth & Anita Price
Sideman & Bancroft LLP
Somach Simmons & Dunn
Jeanna Steele
Amanda & Nick Wilcox
SUSTAINER
Cap Caplan
Cynthia & George Petrow
IN-KIND
Delicato Family Vineyards
Drake's Brewing Company
Hafner Vineyard
Lagunitas Brewing Company
Le Grand Courtage
Sutro Wine Company
Tank Garage Winery

Foundation Support
We're extremely grateful for the support of the following foundations, whose generosity fuels our work.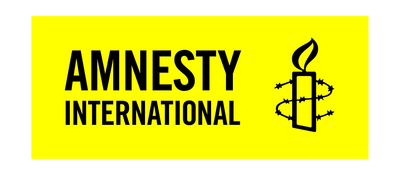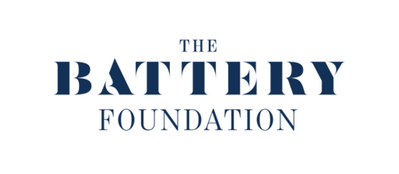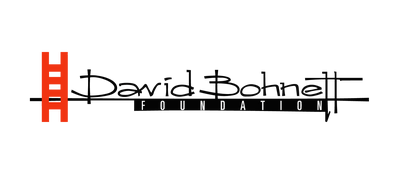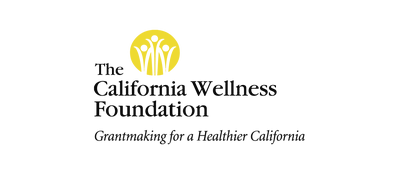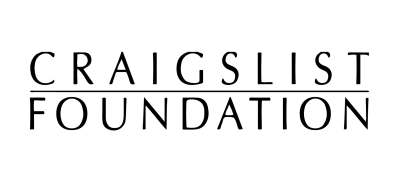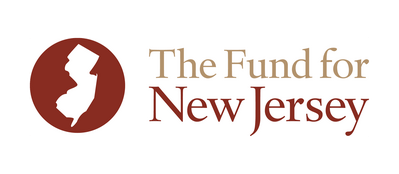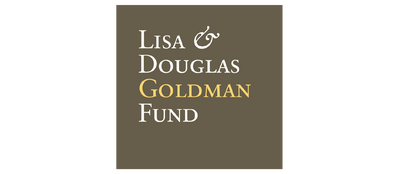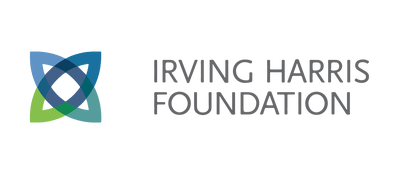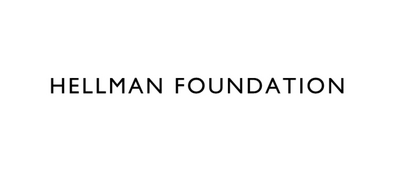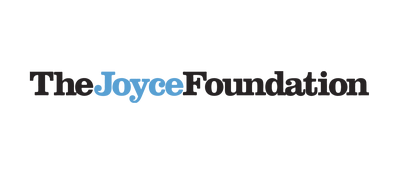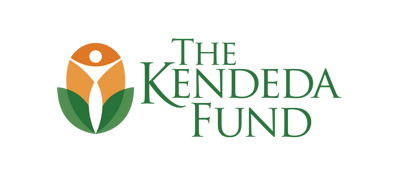 Lynx Foundation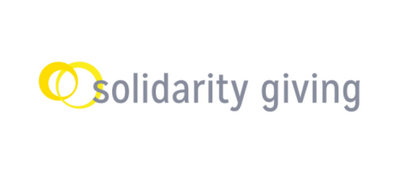 SPG Fund
van Löben Sels/RembeRock Foundation
Bernard E. & Alba Witkin Charitable Foundation
Donors
Giffords Law Center's lifesaving work would not be possible without the generous support of our donors.
$10,000+
Elizabeth Cabraser
Scott Case
Alexis Coll-Very
Dunlevie Family Charitable Fund
Iris Edlund
Farella Braun + Martel LLP
Louise Frankel
J & L Frankel Fund
David Fry
Gerard Gleason
George Hisert
Kaplan Charitable Fund
Keker & Van Nest & Peters LLP
Jane A. Lehman & Alan G. Lehman Foundation
The Lerer Family Charitable Fund
Ellen Levine
LFMC Foundation
Lieff Cabraser Heimann & Bernstein LLP
The Michael & Carol Lowenstein Foundation, Inc
The Mai Family Foundation
The Morrison & Foerster Foundation
Munger, Tolles & Olson LLP
Paul, Weiss, Rifkind, Wharton & Garrison
PSN Family Charitable Family Trust
Silicon Valley Community Foundation
Turtle & Hughes
Jennine Williamson
The Robert L. Zay Trust
$5,000–$9,9999
Bruce Atwater
Christopher Boehning
Owen Clements
David Corey
Brook Dooley
Breck Eisner
James Fousekis
Rob Friedman
Catherine Garzio
Frank Gordon
David Grusin
Kathryn Head
David Kapnick
Brad Karp
Eleni Kounalakis
Anthony Malutta
Anthony Matan
Scott Nonaka
Jonathan Powers
David Roth
Anne Schwarzer
John Skonberg
Steve Smith
Abhi Talwalkar
Roderick Thompson
Tracy Thompson
Elizabeth Zitrin
Bartko Zankel Bunzel & Miller
Covington & Burling
Coydog Foundation
David P. Lueth Trust
Dori & Charles Mostov Family Fund
Earle & Annette Shawe Family Foundation
Head Family Charitable Foundation
Hemming Morse LLP
Jones Day
Kilpatrick Townsend & Stockton LLP
Michael & Paula Rantz Foundation
Morgan, Lewis & Bockius LLP
Morrison & Foerster LLP
O'Melveny & Myers LLP
Pillsbury Winthrop Shaw Pittman LLP
Sheppard Mullin Richter & Hampton LLP
The Donald & Carole Chaiken Foundation
The Henry & Grace Doherty Charitable Foundation, Inc.
The Northern Trust Company
The Ron Conway Family
The Tess Memorial Fund, A Donor Advised Fund
Thomas Meyer Trust
Tim Ryan for Congress
$1,000–$4,999
207 Powell Street LLC
Lilli Alberga
George Argyris
Jan Avent
Trevor Barnett
Steven Baron
Rocco Barreca
SD Bechtel Jr. Foundation
Katie Bell
The Benami Charitable Fund
Gertrude & Murray Bennett Family Foundation
Marcy Bergman
JB Berland Foundation
HM Bitner Charitable Trust
Andrew Blass
Susan Bolle
Mehrnaz Boroumand Smith
Jeff Bosley
Shirley Brandman
Braunhagey & Borden LLP
James Brennan
Courtney Broadus
Bryan Cave LLP
Buckley Sandler LLP
Arno & Nadine Burke Harris Charitable Fund
Joan Cambray
Laura Campbell
Deborah Chance
Paul Chapman
Martin Checov
Kenneth Cheitlin
Michael Chun
Mark Ciani
David Clark
Virginia Clark
Coblentz, Patch, Duffy & Bass LLP
Franklin Cole Foundation
John Colgan
Dennis Collins
Community Foundation of North Central Washington
Theodore Craig
Ben Cushman & George Tuttle Fund
Claudia Davis
Ethan Dettmer
Anita Donofrio
Bruce Dorfman
William Dougall
Drinker Biddle & Reath LLP
Peter Dull
Jordan Eth
Marc Fagel
Fred Farkouh
John Feeney
The Scott Fink & Kathy Klein Fund
Sarah Flanagan
Harrison Frahn
Rhona Frank
Charles Freiberg
Jennifer & Abe Friedman Family Philanthropic Fund
Tyler Gerking
Diane Gibson
Gibson, Dunn & Crutcher LLP
Gabby Giffords
Raj-Ann Gill
Pat Gillette
David Goldman
Robert Goodin
Goodin, MacBride, Squeri, & Day LLP
John Goodsill
Susan Goodwill
David Goodwin
Google Inc.
Lewis Greenwood Foundation
Carl Grunfeld
Melinda Haag
Madelaine Haberman
Virginia S. & Michael J. Halloran Charitable Fund
Hanson Bridgett LLP
John Heisse
Robert Herr
Constance Hiatt
Drew Hilen
The Honorable Eric Holder
Dermot Horgan
The Joyce Foundation
The JTK Foundation
Linda Jucovy
Littler Mendelson, PC
Karp-Haahr Family Fund
Sherman Kassof
Stacey Keare
Kesher Fund of Cohen-Fruchtman-Krieger Family Inc.
Julia King
Carol Kingsley
Kirkland & Ellis Foundation
Kirkland & Ellis LLP
William Kissinger
Eric Knapp
Susan Koret
Betsy Krebs
Bobby C. Lawyer
Nancy Leavens
Juliet Leftwich
Ivy Beth Lewis
Karen Lindau
David Lipkin
Littler Mendelson Foundation
Littler Mendelson, PC
Shannon Longanecker
James Loss
Carol MacArthur
Steven Machtinger
Al Mailman Family Foundation
Elizabeth Makenzie
Bruce Mann
Caroline Markfield
Matzelle Family Fund
Greg McKinnon
Barbara J. Meislin
M. Sheila Merritt & Robert D. Mass Family Fund
Michael Metz
Mintz Levin Cohn Ferris Glovsky & Popeo PC
Tracy Morong
Mark Mosley
Head & Ruscito Family
National Financial Services LLC
Theresa Nelson
Shannon Nessier
Gary Newell
Nixon Peabody LLP
Nossaman LLP
Greg Novick
San Francisco City Attorney's Office
Doug Ogden
Eric Ojard
Cheryl Orr
Rick Ostiller
Donna Parks
Sejal Patel
George Petrow
James Pew
Donn Pickett
Peter Pierce
Charles Plopper
Kristine Poplawski
Matt Powers
Kit & Bill Prendergast Fund of the Minneapolis Foundation
Keelin Pye
Helen Raiser
Brent Ray
Ernest Reddick
John Redpath
D. Paul Regan
Ellen Remmer
Louise Renne
Richards | Watson | Gershon
John Rittenhouse
Diana Rixey
Rodel Foundation of Arizona
Wanda Root
Fred Rosen
Linda Rosen
Paulee Ryan
Caryn P. Sachs
Sacks Ricketts & Case LLP
San Francisco Foundation
Bruce Saul
Krista Schwartz
Megin Scully
Niall Scully
James Seff
Lorraine Shanley
Richard Shapiro
Shartsis Friese LLP
Maureen Sheehy
Randy Short
Krista Smith
Gail Sneden
Isaac Stein
Robert Stein
Radha Stern
Patricia Stokes
Stephen Stublarec
Richard Stultz
Rachel & Charles Tanabe
Taylor Family Foundation
Carrie Test Shapiro
Edward Traganos
Van Brimer Family Foundation
Peter Van Syckle
Nina Vinik
J. Arthur Waddington
Vaughn Walker
Mark Weinstein
Rebecca Westerfield
Stephen Whyte
Wilson Sonsini Goodrich & Rosati
Wilson Sonsini Goodrich & Rosati Foundation
Bridgit Wolf
Sheldon Wolfe
Bruce Worthington
Karen & Trevor Wright
Barbara Zimmerman
$0–$999
Sy Aal
Brooke Adams
Adams Family Charitable Gift Fund
Eva Adaszko
Allison Adcock-Melgosa
Ronald Adler
Adler & Colvin
Jill Agnello
Jamin Agosti
Geoffrey Ainscow
Esra Aksu
Anna Akulian
Edward Alban
James Alberg
Barbara Albert
Susan Albert
William Alderman
Linda Alexander
Stephanie Alexander
Marilee Allan
Linda Allderdice
Anthony Allen
Lindsey Allen
Jane Alpert
Aaron Altman
Jean Alvarez
America Online Giving Foundation, Inc
Emmy Anderon
Connie Anderson
Emma Anderson
Judith Anderson
Phil Andrew
Carl Anduri
Tracy Apple
Jeff Appleman
Robert Arbeit
Robyn Archer
Caio Arellano
Sean Arenson
Farideh Arianpour
Jennifer Arkowitz
Jake Armstrong
Catherine Arnold
Steven Arnold
Meg Arnosti
Kate Arrington
Claire Asarnow
Meredith Ashby
Tomoko Ashizuka
Mariko Mae Ashley
Astrazeneca Pharmaceuticals LP
Phil Atkins-Pattenson
Alison Auerbach
Jonathan August
David Augustine
Raymond Ausrotas
Richard Austin
Kevin Averill
Dave Avery
Mary Bach
Mark Backman
Gail Badner
Marilyn Bagel
Cameron Baker
Cameron Baker
Boris Bally
Michael Bambery
Edward Banigan
Susannah Barbee
Jean Barish
Bonnie Barnes
Karen Barnett
Tim Barrett
Andrew Bartels
James Basso
Stacey Bauer
Carl Baum
Bilal Baydoun
Daniel Bedford
Richard Bednarski
Brady Begin
Walter Beier
Laurie Beijen
Marvin Bellin
Katherine Belsky
Ysela Benavides
Janet Bender
Susan Bender
Kate Bendick
Paul Bendix
Donna Benedetti
Jon Benjamin
Kathleen Bennett
Suzanne Benser
Katherine Benusa
Saul Bercovitch
Joanna Berg
Jeffrey Bergman
Berk Family Charitable Fund
Martin Bern
Jeffry Bernstein
Jennie Bertone
Alison Besunder
Rachel Betcher Smith
Anne Beytin Torkington
Mary Bilder
Jennifer Bildersee
Janet Billane
Catherine Billey
Zahra Billoo
Bruce Birren
Julie Bixby
Bjornson Ohana Charitable Fund
Clayton Blackstock
Todd Blair
Charles Blek
Michael James Block
Judith Bloomberg
Blue Cross & Blue Shield of North Carolina
Richard Bluestein
Julie Blum
Margaret Blumberg
James Blume
Zachary Blume
Jason Blumenkrantz
Claire Bobrow
Stephen Bodenlos
Jessica Bogo
J. Dennis Bonney
Anne Bookin
James Boone
Linda Boppert
Adam Borelli
Jerry Boren
Ruth Borenstein
Jeffrey Bornstein
John Bosch
Carol Boulanger
Joseph R Bousquin
Janelle Boustany
Laura Boutelle
Eileen Bowen
Krystal Bowen
Sharon Boyd
David Boyle
Dennis Boyle
Jeemen Brah
Alexander Brainerd
Joshua Brand
Roland Brandel
Ned Brasher
David Breault
Thomas Breckenridge
Brian Brennan
Lynne Brennan
William Brentani
Dave Breshears
Brad Brian
Susan Briggs
Bright Funds Foundation
Zoe Marie Brimhall
Michelle Brinker
Eric Brissman
Vicki Broach
Michael Broadman
Monica Broadman
Rachel Broadwin
Donald Broder
Claudia Brough
Douglas Brough
Gretchen Brown
Jocelyn Brown
Kathleen Brown
Richard Brown
William Brown
Rochelle Browne
Alyce Brownridge
Michael Brubaker
Sigrid Brudie
James Bruen
Linda Brundage
Kamala Brush
Alison Buchanan
Kim Bui-Burton
Kathryn Bulman
Teresa Buono
Ari Burd
Ben Burghart
Susan Burk
Robert Burke
Frances Burr
Stephanie Burr
Richard Burrow
Laura Burton
Linda Busek
Lili Byers
Tom Cain
Stanley Caldwell
Colleen Callaghan
Denise Callahan
W. Hardy Callcott
Nelson Cameron
Gregory Camp
David Campbell
William Campbell
Sergio Campuzano
John Candido
Cap Caplan
Lindsey Carlson
Mark Carlson
Lynne Carmichael
Nancy Caro Hallander
Ian Carpenter
John Carrico
Justin Carroll
Andrew Carron
Peter Carson
Laura Carter
Mary Carter
Richard Carter
Joanen Casey
The Castleberry Driscoll Family
Linda Castrilli
Ed Cavagnaro
Ellen Cavanaugh
Harvey Ceaser
Susan Champion
Loretta Chan
James Chapin
Alexandre Charles
William Charles
Lauren Charneski
Caroline Charrow
Dahlia Chazan
Mary Anne Chazan
The Chen & Cox Family Fund
Monica Cheong
James Cherney
Linda Cherney
Margaret Chess
Shirley Chin
Samantha Choe
Madeline Chun
Mei Chun
Robert Cibulskis
Barbara Clark
Joan Clark
Virginia Classick
Amy Clausing
Barbara Clegg
Clay Clement
Mary Clickenbeard
Zachary Clopton
Michelle Cloud
Frederick Coale
Kim Coates
Kathy Cocorochio
Debra Coggins
Christopher Coglianese
Brian Cohen
Cheryl Cohen
Doris Cohen
Stacy Cohen
Stephen Cohen
Talia Cohen
Terry Cohen
Debra Cohn
Jacquie Colburn
Donna Coletti
Brian Colucci
Community Foundation of South Georgia
Emily Conn
Jeanne Connolly
Diana Connor
Chris Convissor
Philip Cook
Michael Cooper
Jan Coplick
Nicholas Corda
Melinda Correll
Anthony Correro
Natalie Corrigan
Jen Cortina
Kaylene Costello
Carrie Cotter
Chris Cottis
Grant Couch
Raymond Coughlan
Jean Covington
Juliet Cox
Robert Cox
Stone Coxhead
Charlotte Craig
Chrislynn Craig
Alice Creason
Candace Crew
Sarah Jane Crew
Ellen Crimi
John Crittenden
John Croizat
Thea Cross
Adrienne Crowley
Julia Crowleyfarenga
Dennis Cusack
Thomas Cusack
Laura Cutilletta
Thomas Cutilletta
Gail Cutler
John D'Avolio
Sonia Daccarett
Anthony Dal Molin
Barbara Dale
Joe Daly
Christy Dane
Alexa Daniels
Suzanne & Booth Daniels
Rebcca Danner
Todd Dardas
Kathleen Darling
Jerry Dastych
Coline David
Brian Davidoff
Rachel Davis
Rosalind Davis
Davis Wright Tremaine LLP
Dave Dawson
Gordon Day
Kristin De La Vega
Bart Deamer
Maryellen Decoster
Thomas Dedecko
Kevin Dejong
Chantal Dejou
Mark Del Bianco
Chris Delapaz
Linda Dell
John Demoss
Dent Family Giving Fund
Peter Detre
Kathleen Devaney
Kim Devito
The Dhuey Clarke Family Charitable Fund
Brett Dick
Laura Dickerson
Jonathan Dickey
Kim Didonatomurrell
David Diephouse
Harrison Dillon
Ann Disciullo
Griffin Dix
Zara Doddridge
Kathryn Doi
Rebecca Dolan
Donate Well
Theo Donnay
Molly Donovan
Annette Doodokyan
Leo Dorado
Nesli Doran-Civan
Elaine Dorer
John H. Douglas
Catherine Douma
Monique Dow
Elizabeth Dowd
Dan Downs
Katherine Downs
Patrick Drago
David Drake
Catherine Draper
Diane Dresdale
Victoria Drob
Kristina DuBois
Katherine Duckworth
Michael Duddin
Janis Dufford
Michael Duncheon
David Dunlap
Stewart Dunlop
Marika Dunn
Patricia Dunn-Fierstein
Suzanne Durard
Beau Tyler Durham
William Durston
Narasa Duvvuri
Joseph Dvorak
Kathleen Dwyer
Thomas Earnshaw
Richard Eaton
Ina Ebenstein
Judith Eda
Susan & Scott Edelman
Laura Edelstein
Ken Eden
Denise Edgar
Jessie Edwards
Edwards Church UCC
Michele Egan
Mariah Ehmke
Lisa Ehrlich
Jay Eickenhorst
Harvey Eisen
Lynne Elander
Rebecca Ellingwood
Jay Elliott
Randall Ellis
Evan Elsner
Dan Emerson
Kathy Emery
Paul Escobosa
Gerald Esmer
Essex Meadows, Inc.
Margie Estadt
Rebecca Estes
Craig Etlin
Jessica Evans
Terri Everson
Gerald Factor
Lisa Fall
Natalie Fall
Burrow Family
Stephen Farmer
Gregory Farmham
Stacy Farr
Autumn Farrara
Laura Fausto
Kristy Feck
Richard Feder
Patrick Feeney
Michael Feinstein
James Feldman
Philip Feldman
Elizabeth Ferguson
Jason Ferguson
Paul Feria
Louis Feuchtbaum
Gennaro Filice
Jeanne Finberg
Jessica Findley
Dana Fink
Ruth Fink-Winter
Becky Finnerty
Donna Fisher
Stephen Fisher
Wendy Fisher
Fisher Family Charitable Fund
John Fitzgerald
Maureen Fitzgerald
Michael Fitzgerald
Monica Fitzsimmons
Leigh Flesher
Karl Flessa
Nicolas Flores
Thomas & Nancy Florsheim Family Foundation
Bill Flower
Amy Flynn
Linda Fogel
Sue Foppiano
Michael Fortes
Natalie Fousekis
Sara Fousekis
Steve Fowler
Laurie Fox
Patricia Fox
Robert Fram
Kathryn W. Frank & James B. Blume Charitable Fund
Charles Frankel
Nina Frankel
Judith Fravel
Felix Frederick
Robyn Freedman Cornyn
Barbara Freese
Alexandra Freidus
Ellen French
Gina French
Andrew Frey
Miriam Frieden
Ellen Friedenberg Charitable Fund
Alan Friedman
Joni Friedman
Friends at Bank Of America
Robert Fries
Jeanne Fringer
Carol Frizzell
Julia Fromholz
Kathy Froyd
James Fuller
Manly Fuller
Alex Funk
Michael Futterman
Sarah Galbraith
Bridget Galvan
Doug Gann
Beth Garcia
Jj Gardiner
Brett Gardner
Susan Gardner
Kirkland Garey
David Garfin
Leo Garrido
Marques Gartrell
Michael Garvey
Sarah Gaskill
Kathy Gasparro
Bill & Melinda Gates Foundation
Holly Gaudreau
Elise Gautier
Theodore Gazulis
David Gehrig
Lauren Gelman
Mark Gelula
Alan Gender
Tim Gerking
Edwin Getz
Maggie Gibbons
Charles Giddings
Barry Gilbert
Wayne Gilbert
Deborah Girasek
Michael Glazer
Bridget Gleason
Glickman Sacks Family Charitable Fund
Jeff Goddess
Cynthia Golan
Matthew Goldberg
Nicholas Goldberg
Jan Goldenberg
Anya Goldstein
Michael Goldstein
Naomi Goldstein
Peter Golkin
Ella Goltz
Jennifer Gonzales
Alicia Gonzalez
Brian Gonzalez
Patricia Gonzalez
Douglas Goodin
Gwen Goodkin
Bruce Goodman
Erin Goodman
Casey Gordon
Devin Gordon
Holly Gordon
Carol Gorenberg
Eric Gorovitz
Noah Gorovitz
Stephanie Gorski
Anne Gottlieb
Laura Gottlieb
Barbara Grabowski
Patricia Grasso
Janice Grau
Shannon Gray
William Gray
Don Graydon
Susan Green
Cary Greenberg
Ronald I Greenberg
David Greenburg
Amanda Greene
Bonnie Greenwell
Edrie Greer
Bryan Grigsby
Stephen Grimes
Joan Grippo
Nell Griscom
Dave Grisham
Joan Gross
Richard Grossman
Anthony Grumbach
Mynesha Guerrero
Ralph Guggenheim
Margie & David Guggenhime
Patricia Gunn
Kamuron Gurol
Carl Gustafson
Carolyn Gutierrez
Julie Haas
Willis Haas
Ann Haber
Sandra Haddad
Sara Hagigh
Stephanie Hagopian
Bruce Hahne
Nancy Hale
Barbara Hall
Charles & Susan Halpern
Marcia Ham
Jim Hamasaki
John Hamburger
David Hamilton
Stephanie Hamilton
Lisa Hammon
Catherine Hammond
Dorothy Handelman
Jacob Hanna
Jim Hanna
Lynda Hanna
Glenna Hansen
Lee Hanson
Joan Haratani
Jane Harper
Marsha Harris
Simon Harris
Lucy Harrison
Bill Hart
Frances Hart
Deborah Hart-Klein
Hillary Hartley
Frederic Harvey
William Harwood
Hauss Family Charitable Fund
Hazel G. Scott Middle School 6A Students & Language Arts Teachers
Bailey Heaps
Gary Hearty
Peter Hecker
Autumn Heep
Karen Heinemann
Harminder Heiser Singh
Steven Helfand
Theodore Hellman
Francisca Helmer
Paul Helmke
Peter Hemenway
Erika Henderson
Richard Henderson
Henlee Philantrhopic Fund
Julie Henson
Carl Herbold
David Herbst
Sarah Herklots
Sean Herman
Sondra Herman
Susan Herman
Fred Hertz
The Herzog Family
David Hess
Tammy Hetrick
Richard Hill
Brooks Hilliard
Binny Hindman
Jill Hinds
Paul Hines
Buckner Hinkle
Margot Hirsch
Miriam Hiser
Katherine Hisert
Andrew Hitchings
Christine Hlavka
Stephanie Ho
Lawrence Hobel
Vicky Hodges
Helene Hoenig
Darryl Hoffman
Kathy Hoffman
The Hoffmans
Michele Hogan
Thea Hogarth
Marie Hogeboom
Reba Holley
Paula Hollowell
Gail Holmberg
Kevin Hong
Linda Hood
Brian Hook
Mark Hooper
Betsy Hopkins
Laurie Hoshaw
Hosie Rice LLP
James Howard
Lucinda Howe
Helen Mikiko Huang
Ryan Hubbard
Allen Hubsch
Donald Humphreys
Susan Hunchar
Joyce Hunt
Mary Hunt
Sarah Hunt
Carolyn Hunter
Kirsten Hunter
Marianne Hunter
David Hursh
Tracy Hurt
Christine Hutchison
Nancy Hwa
Mary Hyatt
Beth Hydak
Alexander Iantuono
James Ibester
Susan Infantino
Carl Ingwalson
Intel Corporation
Kristen Iriarte
James Isaac
Marlene Israel
Nandini Iyer
Karen Jachens
Susan Jacks
Jeffrey Jacobs
Rebecca Jacobs
Robin Jacobs
Julie Jaeger
Seth Jaffe
Tim James
Moe Jamil
James Janz
Monica Jarman
Janet Jaskula
Barbara Javorcic
Cynthia Jaynes
Kirstie Jeffries
Shellie Jeffries
Ellen Johnson
Kathleen Johnson
Kirk Johnson
Scott Johnson
Erik Johson
Share Jolliffe
Cameo Jones
Frederic Jones
Joanne Jones
John Jordan
Nick Josefowitz
Don Joseph
Meaghan Joyce
Eliot Jubelirer
Ann Julius
Eric Kaaston
Molly Lee Kaban
Ajay Kachwaha
Alan Kadin
Matthew Kahn
Ron Kallen
Laura Kalnajs
Lee Kamentsky
Dawn Kane
Dan Kaplan
James Kapnick
Laurie Kappe
Marsha Karant
Julie Karbo
Michael Karels
Laura Katz
Ori Katz
Harlene Katzman
Alison Kaufman
Matthew Kaufman
Julia Kazaks
Kris Kazaks
Thomas Kellerman
Ann Kelly
Chris Kelly
Daniel Kelly
Mary Jo Kelly
Rebecca Kelly
Jane Kenner
James Kenny
Lisa Kern Griffin
Carol Kerr
Glenn Kessler
Ryan Khojasteh
Damien Kieran
Charlene Padovani Kiesselbach
John Kikuchi
Elizabeth Kimball
Joan Kimmel
Colin King
Dennis King
Genevieve King
James King
Rachel King
Alan Kintzer
John Kirner
John Kissingford
Alexandra Kittle
Karen Klammer
Nathan Kleiner
Dale Kleps
James Kline
Marilyn Klinger
Michele Knaub
Carolyn Knight
Rebecca Knight
Marilyn Koch
Carol Kocivar
Leslie Koentje
Elzy Kolb
Peter Kolstad
Gail Kong
Karen Konnerth
Marcia Koomen
Donna Koperski
Lesley Koplow
Johnathan Kopp
Tomek Koszylko
Stephen Kowalski
Elizabeth Kraiem
Steven Kramer
Paul Krause
Sheila Kremer
Molly Kress
Chad Kresser
Stephen Kristovich
Francesca Kritz
Kelli Kruger
Angelika Kuehn
Katie Kuryle
Arden Kwan
La Bonne Famille
Monica Laboskey
Monica Laboskey
Shaun Lacey
Donna Lack
Lacncelotta Foundation, Inc.
Margaret Ladner
John Lahman
Richard Lammert
Ann Reiss Lane
Lesley Lane
Lee Larkin
Lauren Larson
Anita Latuszek
John Harold Launder
Paul Laurenza
Teresa Lavell
Richard Lawless
Lori Lawrence
Lynne Layton
Bart Lazar
Peggy Lazarus
Andrew Leavitt
Cynthia Lee
Patrick Lee
Miriam Leeser
Amy Lehman
Susan Leibowitz
Andrew Leifer
Jonathan Lemberg
Arthur Lenhardt
Katharine Leonard
Laura Lessly
Brian Lestini
Alexandra Levich
Sari Levin
Natalie Levine
Ilyse Levine-Kanji
Deborah Levy
Barry Lewis
Mary Lewis Grow
John Li
Rosa Li
John Libby
Ilene & Alexis Liberman-Burek
Tamara Lickfield
Barbara Likens
Hae-In Lim
Peter Linde
Derek Lipkin
Geoffrey Lipsey
Carl Livitt
Mary Kay Lodwick
Daniel Logan
Sarah Lohman
Scott Lohr
David Longinotti
Virginia Lopez
Thomas V. Loran
Marilyn Lorch
Laura Lothschutz
Garrett Loube
Loudis Family Fund
Mary Loveless
Lawrence Low
Rosa Ana Lozada
Concepcion Lozano
Edward Lozowicki
Peter Luber
Marcie Ludes
Martha Luemers
Rick Luftglass
Raymond Luk
Kristine Lupi
Tim Lydon
Robert MacPherson
Robin Madrid
Timothy Magee
Mimi Mager
Patrick Mahoney
Mahoney/Peterson Family Fund
Rhianne Makovec
Joan Malarkey
Mark Malloy
Mary Malooly
Brian Malte
Jaime Malzman
Alusha Mamchak
William Mandel
Margaret Manes
Brett Mangels
Melanie Manning
Kimon Manolius
Wendy Marantz Levine
Debra Margolis
Diana Mariscal
Lauren Marke
Alex Marks
Anne Marks
Joan Marks Charitable Fund
Elisabeth Mart
Martens Bash Foundation
Robert Martin
Jan Marx
Marion Marx
Susi Marzuola
Josh Mason
Vincent Masotta
Philip Mataruga
Laura Mateo
Heather Mathews
Bonnie Matlock
Linda Matson
Martin Mattes
David Matthews
Mark Matthews
Noreen Matts
Dora May
Jeanie Mayall
Debbie Mayer
Mazaheri Family Fund
Dominique Mc Kenzie
Keith McAfee
Teresa McAleenan
John McBride
Claire McCabe
McCann Family Fund
Dennis McCarthy
Michael McCarthy
Sandra McCauley
Stephanie McCavitt
Melissa McClennen-Davis
Donald McCormack
Misty McCormick
Mary McCutcheon
James McGinnis
James McGuire
Gregory McHugh
Margaret McHugh
Esther McKean
Dominique McKenzie
Bradley McKinney
Micah McLain
Andy McLaughlin
Kathleen McLaughlin
Susan McLaughlin
Bill McLean
Michael McLively
Linda McNair
Kendra McNally
Maureen McNeill
Amy McPike
Kathryn McQueen
Paul McQuillen
Karen Meckler
Shaalu Mehra
Shailesh Mehra
Paul Mello
Amy, Keith, Ella, & Z. Meltzer
Roger Mendelson
Larisa Mendez Downes
Laura Mendoza
Jennifer Merchant
Pamela Merchant
Claudine Meredith-Goujon
Cara Merriman
Beth Mersch
Elizabeth Michaelis
Robert Mickel
John Mihalik
K. Milano
Adrienne Miller
Alan Miller
Chris Miller
Christopher Miller
Howard Miller
Seth Miller
Valerie Miller
Marlene Millikan
Judith Milliken
Leo Milonas
Norma Ming
Jennifer Mir
Miramar Services, Inc.
Beth Mitchell
Joyce Mitchell
Judith Mitchell
Thomas Mitchell
Tia Miyamoto
Klinton Miyao
Russell Miyashiro
Ann Mizel
Lara Moberg
Joan Mohan
Justin Molson
Dennis Montali
Michelle Montavon
Eric Moon
John Mooney
Elizabeth Moore
A Nonny Moose
Thomas Morehouse
Debbi Morello
Morgan Stanley
John Morrow
Betty Morss
Mosser Family Foundation
Hazel Mottershead
Mary Mouradian
Michele Mueller
Janice Muhr
Casondra Mulenburg
Colleen Mullen
Dennis Murphy
Judith Murphy
Martin Murphy
Amanda Murray
Mike Muscat
Laura Myhr
Clara Morain Nabity
Jennifer Naegele
Arthur Napoles
Cari Napoles
Elisabeth Nason
Elizabeth Naughton
Navolio & Tallman LLP
Jane Neill
Hillary Nelson
Linnea Nelson
Craig & Roberta Nelson Charitable Fund
Jane Nestel-Patt
Nancy Newman
Newscred
Will Newsom
Stephanie Ng
Stella Ngai
Barbara Nielsen
Cynthia Nielsen
James Nielsen Rogers
Beth Niskanen
Michael Nooney
Sharon Nutter
Justin O'Brien
Marguerite O'Connell
Debra O'Connor
Neil O'Donnell
Mae O'Malley
Ryan O'Neal
Rachel Ochs
Debra Oconnor
Nkechi Odu
Kenneth Oestreicher
Ron Offutt
Marnie Olena
Marie Olson
Lois Olstead
Laurence Orloff
Keli Osborn
Vic Osborne
Michael Overeem
Tisha Overman
Mary Pachter
Lou Palandrani
Michael Palmer
Tom Paper
John Papianou
Kevin Parichan
Lynn Park
Yvonne Marie Parker
Mark Parmelee
Alexa Pascarella
Kevin Pate
Rachel Patterson
Rachel Patterson
Elizabeth Paul
Martin Pearlman
Michael Peeler
Sean Penino
Jason Perez
Tara Peris
Joel Perlmann
Celeste Perron
Lynn Perry
Lawrence Pesesky
John Peters
Russell Petersen
Ilana Peterson
Perry Peterson
Brenda Peterson-Pieper
William Petrocelli
Paul Petruccelli
Anna Petto
George Peyton
Achyut Phadke
Julie Phillips
Susan Phillips
Shelley Phipps
Robert Joseph Pia
James Piacitelli
Teresa Picchi
George Pillsbury
Susan Pina
Charles Planck
Leticia Plate
Jan Platt
PLH2J Fund
Michael Plishner
Margaret Poethig
Melissa Polaner
Sara Polisuk
William Polkinghorn
Josh Polman
Glenn Pomerantz
John Pomeroy
Lauren Pon
Colby Potter
Lory Poulson
Mollie Price
Molly Priedeman
Primus Young Family Charitable Fund
Tom & Glenda Prins
Margaret Prinzing
Joanna Proffitt
Adrianne Psarras
Anne Psarras
Lisa Puntillo
Francine Purcell
John Puziss
Becky Pwterson
Nancy Quinn
Nancy Rader
Jerald Radich
Margaret Rados
Jess Rafferty
Charles Ragan
Richard Rahm
Jack Rakove
Kathryn Rakow
Neil Rambo
Drucilla Ramey
Amit Rana
Marny Randall
Rick Randel
James Rashid
Carol Rathfon
Holly Rausch
Ronnie Reade
Thomas Reddy
Jennifer Reed
Patricia Reed
Judith Reese
Paul & Barbara Regan Family Fund
Scott Reisch
Robert Reisdorf
Amy Reiter
Paul Resnick
Stephanie Resnik
Barbara Reuter
Nancy Rhoads
Kathryn Richards
Matthew Richards
Sam Richards
Gerald Richelson
Marjorie Richman
Ellen Richmond
Claudia Richter
Gina Rieber
Carl Riehl
William Rigby
Thomas & Rebecca Riley Charitable Fund
Carol Rissman
David Rivkin
Karen Robbins
Lee Robert
Alexander Roberts
John Robertson
Carrie Robinson
Elaine Robinson
Julie Robinson
Walter Robinson
Kristina Robold
Brian Rocca
Patricia Rocha
Roxene Rockwell
Robin Rodgers
James Roethe
Rogers Joseph O'Donnell
Ann Rogers-Witte
Rogers-Witte Family Fund
A. James Romer
Carley Roney
Nora Rooney
Harold Rose
Barbara Rosen
Stuart Rosenberg
Susan Rosenblatt
Donn Rosenblum
Alix Rosenthal
Bernard Rosman
Erika Ross
Will Rostov
Daniel Rothman
Susy Rothschild
Susan Rothstein
Joy Rousso
Kyla Rowe
Rebecca Rozakis
Cara Rozell
Kelsey Rozema
Geoff Rubin
Howard Rubin
Josh Rubin
Jen Ruffner
Dan Rupp
Jonathon Rusch
Theresa Mae Rutledge
Teresa Ruzzo
Barbara Ryan
Lillian Ryan
Robin Ryan Ryan
Ruth Ryave
SH Cowell Foundation
Joseph Sacks
Barbara Sage
Hildy Saizow
Kyle Samuels
Alfredo Sanchez
Guido Sanchez
Joel Sanders
Sanfilippo Family Fund
Jeffrey Saper
Peter Sargent
Glen Sato
Maureen Saval
Carolyn Sax
Arvind Saxena
Jillian Saxty
Karen Scarr
Bonita Schaaf
James Schade
Peter Scheirer
Dirk Schenkkan
Susan Scherman
Vicki Scherwin
Robert Schiff
Susan Schindler
Martin Schlageter
Audrey Schlette
Ben Schnayerson
Alex Schneider
Elizabeth Schneider
Carla Schneier
Dick & Sharon Schoech Charitable Fund
Anthony Schoenberg
Robert Schonefeld
Robert Schramm
Christian Schreiber
Mark Schreiner
Stephen Schrey
Albert & Susan Schultz
Bryan Schultz
Laura Schultz
Shoshana Schultz
Robin Schultz-Purves
David Schuster
Lorraine Schwartz
William Schwartz
Science Applications International Corporation
Curtis Scott
Michael Scott
Sarah Scott
Paula Seebode
Paul Segalini
Clare Senchyna
Ruth Senchyna
Hilda Senseney
Nazila Shagagi
Allison Shapiro
Joel Shapiro
Shauna Shapiro
Sharon Doney Family Foundation
Sharon Sharp
Bonita Shaver
Gayle Shearer
Rachel Shearer
Barbara Sheehy
Sandra Sheldon
Marjorie Shelton
Sheri Lanoff Charitable Account
Arlene Sheridan
Scott & Judy Sherman
Philip Sherringham
Stephen Shideler
Margaret Shields
Tommy Shields
Candice Shih
Lauren Shub
Brook Shumway
Sideman & Bancroft LLP
Julie Siebel
Sheldon Siegel
Diane Sierpina
Zoe Sifrim
Miluska Sifuentes
Helene Silverberg
Barry Silverman
Brenda Silverman
Jeanine Silversmith
Maureen Simen
Richard Simmons
Martha Simon
Cheryl Sindel
Ina Singer
Sienna Singer
Stephanie Skaff
Paige Skinner
R. James Slaughter
Joyce Slochower
Marshall Small
Roy Smalls
Nicholas Smallwood
Lowell Smith
Margaret Smith
Melinda Smith
Patrick Smith
David Snow
Pat Snyder
Sydney Snyder
Amy Sobel
Eva Sobotnik
Eileen Soderstrom
Michael Soloff
Alisa Solomon
Barbara Solomon
Somach Simmons & Dunn
Marianne Soponis
Robert Spagat
Brian Spear
Edward Specht
David Speck
Adrianne Spencer
Gina Spessard
Kristin Speth
Jessica Spiegel Egan
Sarah Spiess
Debra Spitzer
Robert Spitzer
Stephen Sposato
Doug Sprague
Dennis Sprecher
Jeanne Spreier
Heather Sprung
James Squeri
Nikhil Sriraman
Michael Srulovitz
Kevin St. Louis
Efrain Staino
Barbara Stalzer
Rebecca Stang
John Stankard
Brian Stanley
Emmett Stanton
Anne Starr
Donna Staton
Chris Stecher
David Steel
Dorothy Steel
Jeanna Steele
Eric & Tammy Steele Fund
Reginald Steer
McKenna Steere
Catherine Stefani
Keith Stegbauer
Laura Stein
Deborah Stelter
Gregory Stepanicich
Charles Stephenson
Andrea Stern
Ellen Stern
Charles Stevens
Melanie Stevenson
Susan Stevenson
Marguerite Stewart
Mary Stewart
William Stewart
Frances Stier
Peter Stockman
Susan Stockman
Susan Stoddard-Phillips
Michael Stone
Lee Stookey
Anita Stork
Carina Storrs
Joan Story
Amalia Stott
Candyce Stout
Frank Stover
Judith Straffin
Polly Strahan
Gary Strait
Bruce Strand
Richard Stratton
James Sturdevant
Patricia Sturdevant
Keith Sturgess
Cherryl Styles
Bala Subramanian
Amanda Suhr
Craig Suits
Charles Sullivan
Susan Klebanoff Charitable Fund
Steve Susoyev
John Sutter
Svetkey-Van Der Horst Fund
Boris Svetlichny
Michael Sweeney
Robert Swerdlow
Eleanor Swift
Mary Swig
Gyl Switzer
Lynn Lon Sylvan
David Szymaszek
T & M Frankel Foundation
Eileen Taglang
Mel Takata
Alka Tandon
Neal Tandowsky
Gordon Tanner
Emma Tao White
Marc Tarpenning
Eric Taussig
Bonnie Taylor
Kenneth Taylor
William Taylor
Teaspring LLC
Carole Tedesco
Stuart Teichner
Norman Teitcher
Philip Jonathan Tendler
Tara Terry
Holly Tetreault
Patrick Teubner
Ravi Thakur
Ilze Thielmann
Anjan Thilima
John Michael Thomas
Elizabeth Thompson
Nancy Thompson
Patrick Thompson
Staci Thompson
Cynthia Thomssen
Benjamin Tillman
Time Equities, Inc
Janis Timlick
Nick Tlanson
Richard Todd
Albert Togut
Milana Tomec
Brian Tong
Mary Topham
Jane Torres
Santos Torres
Helen Toy
Michelle Tremain
Lisa Tremblay
Trevino Family Revocable Trust
Laurence Tribe
Lee Trucker
Lynn Tsumoto
Jeffrey Tufenkian
David Turecamo
Gilda Turitz
Randall Turner
William Turner
Forest Tyson
Michael Ubell
Stephen Underwood
Rosemarie Unite
University of California, Berkeley
Jami Urbanic
Thomas Urmy
Emi Uyehara
Bijal Vakil
Frances Valdez
Patricia Vance
Cynthia Vandenberg
Ann Vandor
Jessica Vapnek
Anthony Vecino
Mandy Vernalia
Thomas Vines
Kelly Volkar
Anthony Von der Muhll
Angela Wackerly
Ben Wagner
Evelyn Wagner
Karen Wagner
Kyle Waldinger
Frederick Walker
Andrew Wallace
David Wallach
Jane Walsh
John Walsh
Tammy Wang
Don Ware
Richard Warmer
James Warner
Nicholas Warner
Kyle Warren
Sindy Warren
Remco Waszink
Gail Waters
John Watson
Victoria Weatherford
Paula Weber
Holly Webster
Susan Webster
Whitney Weeks
Joel Weinberg
Naimah Weinberg
Stephen Weiner
Jonathan Weinstock
Peter Weintraub
Billie Weiss
Carol Weiss
Wendy Weiss
Dale Weissman
Stevenson Weitz
Julianne Welch
Becky Wells
Joan Wells
Marlin Wells
Mary Grace Wendel
Melanie Wentz
Mary Westheimer
Kathleen Whattam
Kristan Wheeler
Anna White
Derek White
Shulamite White
Ann Whiteley
Brent Whitman
Thomas Whitt
Amy Whittle
Jana Wilcke
Amanda Wilcox
Sandra Wilder
Eileen Willey Singleton
Jane Williams
Mike Wilmar
Darien Wilson
Gil Wilson
Jennifer Wilson
Ross Wilson
Jennie Winton Hinman
Jane Wishner
David Witcoff
Geoff Witek
Diane Withiam
Woeber Gardner Fund
Carol Wolchok
Osa Wolff
Vickie Woo
Meghan Woods
Lawral Wornek
John Wortmann
Maria Dolores Wright
Walker Wright
Micahel Wu
Deborah Wuerffel
Mike Wuest
Judith Wunschik
Elisha Yang
Steve Yannone
C. Yast
Joseph Yast
Calla Yee
Erika Yepsen
Donna Lee Yesner
Natalie Yost
Douglas Young
James Young
Mark Young
Philip Young
Warren Young
Ian Youngstom
Babak Yousefzadeh
Mary Yui
Phillip Zackler
James Zale
Rich Zamboldi
Martin Zankel
Erika Zar
Eileen Zay
Gary Zellerbach
Mark Zemelman
Zerkow Family Fund
Jen Zimmerman
Emily Ziring
Marcel Zocher
Andrew Zoltan
Lauren Zweier
Financials
An in-depth look at our 2017 financials.