TOGETHER

, WE CAN BUILD A

SAFER NATION

In 2018, the deadly massacre at Marjory Stoneman Douglas High School shook the country to its core. The youth movement that arose in the wake of this tragedy spurred unprecedented action on the issue of gun safety, from nationwide protests to a slew of lifesaving state laws to new efforts to hold the gun industry accountable in the courts. Our organization joined forces with young activists around the country to build on this critical moment and further expand our mission to save lives from gun violence.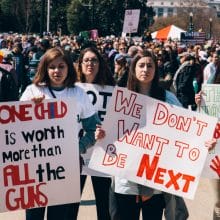 Protecting Children
Protecting the Next Generation: Strategies to Keep America's Kids Safe from Gun Violence explores the impact of gun violence on American children and outlines legislative solutions to keep kids safe. READ MORE >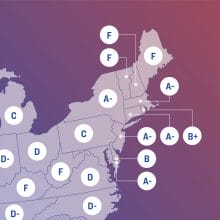 Annual Scorecard
Year after year, our Annual Gun Law Scorecard demonstrates an undeniable correlation between state gun law strength and gun death rates. The evidence is clear: gun laws save lives. READ MORE >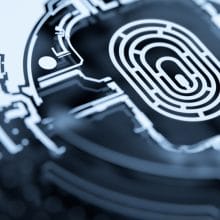 Gun Safety Technology
Securing a Safer Future: How Incentives for Gun Safety Technology Can Stop Shootings highlights lifesaving innovations in personalized firearms and safes, and provides relevant policy recommendations. READ MORE >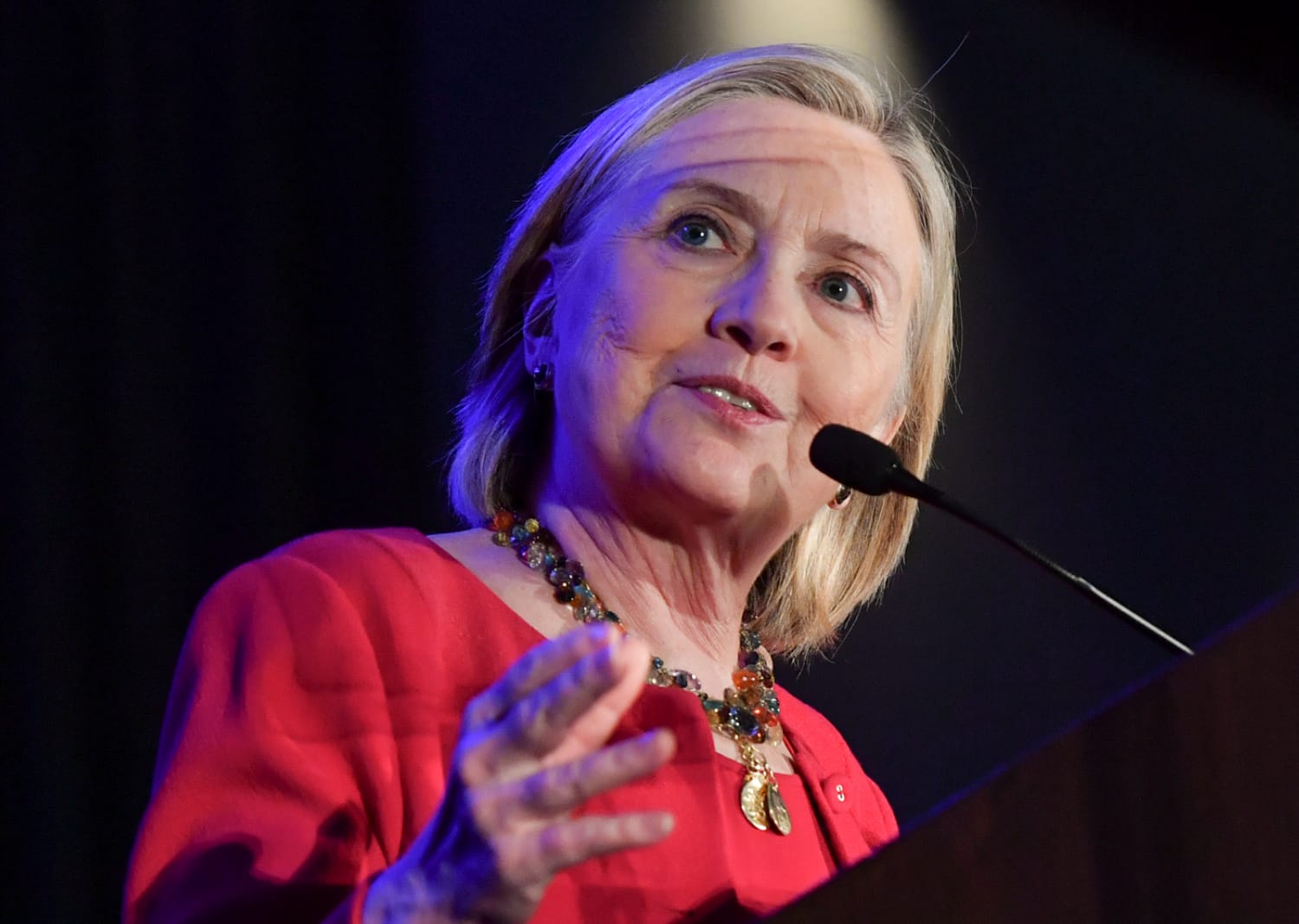 Anniversary Dinner
We honored Secretary Hillary Clinton at our 25th Anniversary Dinner—thank you to the generous donors who made this memorable evening possible.
PACESETTER
The Ron Conway Family, in honor of Gabby Giffords
Farella Braun + Martel LLP
Lieff Cabraser Heimann & Bernstein LLP
Paul, Weiss, Rifkind, Wharton & Garrison LLP
Zitrin Foundation
FRONTRUNNER
Keker, Van Nest & Peters LLP
Simpson Thacher
LEADER
George & Candace Hisert
Jones Day
Morgan, Lewis & Bockius
Munger, Tolles & Olson LLP
O'Melveny & Myers LLP
Nancy Robinson & Mark Kramer
Pillsbury Winthrop Shaw Pittman LLP
UNDERWRITER
Bartko Zankel Bunzel & Miller
Shoshana Chazan & Anthony Malutta
James Fousekis
Hemming Morse LLP
Kilpatrick Townsend & Stockton LLP
PATRON
Bryan Cave Leighton Paisner LLP
Covington & Burling LLP
Linda Cronin & Owen Clements
Brook & Andrea Dooley
John & Joyce Feeney and John & Karin Heisse
Fenwick & West
Gibson, Dunn & Crutcher LLP
Hanson Bridgett LLP
Kirkland & Ellis LLP
Latham & Watkins LLP
McDermott Will & Emery LLP
Reed Minuth & Megin Scully
Mark L. Mosley
Morrison & Foerster LLP
Richards Watson & Gershon
Sue Ann Schiff, in honor & in memory of Robert N. Schiff
Pegi & Niall Scully
Sheppard, Mullin, Richter & Hampton LLP
Harold Sogard, Susan Bolle & Lucy Sogard
Wilson Sonsini Goodrich & Rosati Foundation
BENEFACTOR
Coblentz Patch Duffy & Bass LLP
DLA Piper
Michael & Brenda Drake
Littler Mendelson PC
Nixon Peabody LLP
Shinemaker Foundation
Kaye Slavet
Gerri Wong
HOST
Peggy Ackerberg
Laurence J. Bardoff & Lilli Alberga
Debra Belaga, Stephen Stublarec, Katharine Vila & Christopher Byers
Paul & Helen Chapman
Drinker Biddle & Reath
Julie Hahn
Constance Hiatt & Sarah K. Doster, MD
Edward Kallgren
David & Linda Kapnick
Navigant Consulting, Inc.
Nossaman LLP
Rosen Bien Galvan & Grunfeld LLP
Staff of the San Francisco City Attorney's Office
Jeanna Steele & Adel Nadji
CO-HOST
Linda & Michael Allderdice
Steven & Aliza Baron
Paul Bendix & Jane McDougle
Buckley Sandler LLP
Ian Carpenter
Nazia Choudhury & Paul Krause
Davis Wright Tremaine LLP
Diane Gibson
Susan Graham
Carl & Gay Crosthwait Grunfeld
Alan & Cheryl Hinman
Michelle Scully Hobus
Hogan Lovells LLP
Hope & Heal Fund
Junling Hu
Mikiko Huang & Marshall Stoller
Carol Kingsley, in loving memory of Jack Berman
Danna Kozerski
Juliet Leftwich & Dan Rapaport
Patrick & Gwen Mahoney
Helen Hilton Raiser
Rogers Joseph O'Donnell
Karen Scarr & Craig Martin
Somach Simmons & Dunn
Rahda Stern & Gary Maxworthy
Deborah Thakor
Vaughn R. Walker
Andrew & Janet Werner
Amanda & Nick Wilcox
IN-KIND
Fogline Vineyards
Hafner Vineyard
Le Grande Courtâge
Sunce Winery

Foundation Support
The following foundations helped power our lifesaving work in 2018.
David Bohnett Foundation
BOS Foundation
California Community Foundation
The California Wellness Foundation
The Cher Charitable Foundation
Craigslist Charitable Fund
The Denver Foundation
Herman Goldman Foundation
Lisa & Douglas Goldman Fund
Irving Harris Foundation
Blanche F. Ittleson Foundation LLC
The Joyce Foundation
Donald Kendall & Sigrid Kendall Foundation
The Kendeda Fund
Loud Hound Foundation
Lynx Foundation
Mai Family Foundation
Marigold Project
Marin Community Foundation
Morningstar Foundation
New Venture Fund
Muriel Pollia Foundation
Norman Raab Foundation
Lynne & Andrew Redleaf Foundation
Sakana Foundation
Salesforce
The San Francisco Foundation
Silicon Valley Community Foundation
Harold Simmons Foundation
Solidarity Giving
Start Something that Matters Foundation
Stuart Family Foundation
The Uplands Foundation
WhyNot Initiative
Donors
We're extremely grateful for the many donors whose generosity enables our efforts to save lives from gun violence.
$10,000+
Accelerate Impact Fund/Social Impact Fund
Anchorage Capital Group
Kjell Bergh
Elizabeth Cabraser
Carl Marks & Co. Inc.
J. Scott Case Charitable Fund
The Coleman Family Foundation
Alexis Coll-Very
Community Foundation of New Jersey
Deborah Connolly
The Conway Family Charitable Fund
Shirley Ross Davis
The Paul O. Davis Fund of the San Francisco Foundation
Dearhaven Fund of the Community Foundation of New Jersey
John & Ann Doerr
Anita Donofrio
Paul P. Dosberg Charitable Fund
DPKS Charitable Fund
Mark David Ein Foundation
Farella Braun + Martel LLP
Jerry Fisher
Betty Foster
Louise Frankel
Marcy Garriott
Herman Goldman Foundation
The H2W Fund
Craig & Kathryn Hall Foundation
Head Family Charitable Foundation
George Hisert
Keker & Van Nest & Peters LLP
Kelson Foundation
Kendall Family Foundation
Robert Kuehlthau
Langsen Family Giving Fund
Leslie Larson
Jane A. Lehman & Alan G. Lehman Foundation
Ellen Levine
The Mai Family Foundation
The Marcy & Jamison Family Charitable Fund
Marigold Project
Howard & Nancy Marks Charitable Fund
Jason McDonell
The Morningstar Foundation
The Esmond Nissim Foundation
O'Melveny & Myers LLP
Paul S. Nadler Family Charitable Family Trust
Paul, Weiss, Rifkind, Wharton & Garrison
The Muriel Pollia Foundation
Robert Price
The Ralston Family Fund
Robbins Family Fund
Rockefeller Brothers Fund
Salesforce.org
Ted Segal
Sewell Family Fund
Jerald Singer
Caitlin Smallwood
Southwest Airlines
The Bernard & Anne Spitzer Charitable Trust
Stuart Family Foundation
Susie Tompkins Buell
Van Loben Sels/Remberock Foundation
Mary & James Wallach Foundation
Scott Wallach
The Wells Fargo Philanthropy Fund
Bernard E. & Alba Witkin Charitable Foundation
The Robert L. Zay Trust
Zitrin Foundation
$5,000–$9,9999
The Lilli I. Alberga & Laurence J. Bardoff Charitable Fund
Bartko Zankel Bunzel & Miller
Colleen & Bradley Bell Charitable Fund
The Benevity Community Impact Fund
Joseph Bolton
Bryan Cave LLP
The Donald & Carole Chaiken Foundation
The Colley Foundation
Covington & Burling
Curren Ludwig Fund
DHL Charitable Fund
The Herman & Lillian Director Family Fund
Brook Dooley
David Durham & Marcy Bergman Donor Advised Fund
Richard Eaton
John F. & Judith B. Remondi Family Fund
Judy Estrin
Chuck Fanning
Fenwick & West LLP
Tabell Family Foundation
James Fousekis
Robert Friedman
David Fry
Fthree Foundation
Gwen Goodkin
Hanson Bridgett LLP
Hemming Morse LLP
Eric Hench
Jones Day
Julia Kant
David Kapnick
Kilpatrick Townsend & Stockton LLP
Kirkland & Ellis LLP
Kissinger Family Foundation
David Lueth
Anthony Malutta
Jeffry Mann
Delle Maxwell
Musa & Tom Mayer Charitable Fund
Bill & Vivian Meyer Charitable Fund
MFI Foundation
Micheli Family Foundation Inc.
Morrison & Foerster LLP
Carole & Harold Moskowitz Family Foundation
Mark Mosley
Dori & Charles Mostov Family Fund
Munger Tolles & Olson LLP Foundation
Munger, Tolles & Olson LLP
Arthur C. Nielsen Jr. Family Charitable Trust
Doug Ogden
James Pew
Douglas H. Phelps Foundation
Pillsbury Winthrop Shaw Pittman LLP
Michael & Catherine Podell Fund
Richards, Watson & Gershon
The Rock Foundation
Rutgers Presbyterian Church
Sakana Foundation
Sue Ann Schiff
Megin Scully
Niall Scully
Drs. Ben & A. Jess Shenson
Sheppard Mullin Richter & Hampton LLP
Simpson Thacher & Bartlett LLP
John Skonberg
Steve Smith
Patricia Spector
Roderick Thompson
Tracy Thompson
Renee Wailes
Arthur Weiss
Charles Whalen for Congress
Jennine Williamson
Winter Pond Fund
The Richard & Geraldine Wong Family Fund
Karen & Edward Zuckerberg Philanthropic Fund
$1,000–$4,999
207 Powell Street LLC
Peggy Ackerberg
Linda Allderdice
Christopher Amy
Christopher Amy
Marcia Angell
Aspen Fund
Jan Avent
Trevor Barnett
Steven Baron
Jennifer Battat
SD Bechtel Jr. Foundation
Katie Bell
Martin Bell
Paul Bendix
Benedictine Sisters of Erie, Inc.
Joel Bennett
Phyllis Bertin
Bingham Osborn & Scarborough Foundation
HM Bitner Charitable Trust
Laurie Borman
Mehrnaz Boroumand Smith
Jeff Bosley
Cheryl Bower
Roland Brandel
Branscomb Family Foundation
James Brennan
Brooks Family Fund
Terri Bryant
Buckley LLP
Robert H. Bunzel
Richard Burrow
Chris Byers
Ian Carpenter
Cerf-Dunbar Fund
Paul Chapman
Chapman Family Fund
Martin Checov
Betsey Cheitlin
Virginia Clark
Paul Clausing
Owen Clements
Coblentz, Patch, Duffy & Bass LLP
Dennis Collins
The Commonwealth Fund
Drucilla Clark Copeland
Dorothy Crawford
Katherine Crocker
Daughters Fund
Thad Davis
Davis & Dauray Family
Davis Wright Tremaine LLP – San Francisco
Helen M. De Mario Foundation
Elizabeth Deeley
DLA Piper
William Dougall
Douglas County Community Foundation
Drinker Biddle & Reath LLP
Peter Dull
Jonathan Eager
Iris Edlund
James Emery
Marc Fagel
Fred Farkouh
John Farmer
John Feder
John H. Feeney
Joyce Feeney
Gus Filice
Scott Fink
Sarah G. Flanagan
Robert H. & Janet S. Fleisher Foundation
The Florsheim/Yeager Family Fund
Shinemaker Foundation
Franklin Cole Foundation
Charles Freiberg
Frank Friedman
Jennifer Friedman
Maria T. Galeno
Wendy Garabedian
Catherine Garzio
James Gassel
Richard Mark Gaynor
Diane L. Gibson
Gibson, Dunn & Crutcher LLP
Raj-Ann Gill
Dane Gillette
Gillingham Donor Advised Fund
Mark Goldstein
John Goodsill
Sidney Goodwill
David Goodwin
Jessica Gottlieb
Elizabeth Grady
George Graham
Susan Graham
Michael Grodzins
Carl Grunfeld
Gay Grunfeld
Debbie Haase
Madelaine Haberman
Julie Hahn
Edward Halpern
Melody Hansen
Stu Harden
Seth Harris
Hartman-O'Brien Charitable Fund
Caroline Hayes
Thomas Hazlehurst
Karen Heegaard
John R. Heisse
Lisa Henson
David Heslop
Connie Hiatt
Alan C. Hinman
Moira Hintsa
Sara & Russell Hirsch Fund
Andrea Hogan
Hogan Lovells LLP
Kent Holding
The Holmstrom Family Fund LLC
The Herbst Foundation
Dermot Horgan
Junling Hu
Hugh G. Merriman Charitable Giving Fund
Sadik Huseny
Grace Hutchinson
Sungbae Hwang
Jeffrey S. Jacobs
Mauree Jane
Sarah Jarvis
JNL Charitable Giving Fund
Joe Greenstein Foundation
Gary Jones
Larry Jordan
The Joy Fund
The JTK Foundation
Judy Family Giving Fund
Roberta Jurash
Edward & Joyce Kallgren
Amanda Kane
Laura A Katz
Pamela Kaufmann
Stacey Keare
John Kikuchi
Kim Killion
The Francine Kim Fund
Carol Kingsley
William Kissinger
Dana Marie Knapp
Markos Kounalakis
Danna Kozerski
Paul Krause
Leslie Kutz
John Langmore
Bruce Langsen
Latham & Watkins LLP
Bobby Lawyer
Nancy Leavens
Juliet A. Leftwich
Lennox Foundation
Tim & Suzanne Leonoudakis Fund
Barry Levine
Ellen Levine
Linder Family Fund
David Lipkin
Jan Little
Ashley Littlefield
Littler Mendelson Foundation
Charles Longanecker
James W. Loss
Ameorry Luo
Emily Lynch
Patrick Mahoney
Mary Malooly
Brian Malte
Wendy Marantz Levine
Amanda Mardon
Christopher Marino
Craig Martin
Elizabeth Martin
Nena Mass Charitable Fund
Masson Family Fund
Bruce Maximov
Tom McCalmont
McDermott Will & Emery
Robert McFarlane
Barbara Meeker
Ted Meisel
Kurt Melchior
Robert Merritt
Derek Mims
Minneapolis Foundation
Reed Minuth
Mark Mosley
Susan Muck
Larry Nath
Navigant Consulting, Inc.
Theresa Nelson
Daniel Ness
New Venture Fund
David Nissen
Nixon Peabody LLP
Nossaman LLP
O'Connell Family Hope Fund
Kenneth Oates
Eric Ojard
Edward Okrasinski
James Oleary
Cheryl Orr
Ruben Ortega
Padir Family Charitable Trust
Patrick & Lynn Gurrentz Charitable Fund
PAX Foundation
E. Scott Peterson
George Petrow
Philanthropic Ventures Foundation
Lisa Pickering Knight
John Picotte
Pillsbury Winthrop Shaw Pittman LLP
Pincus Family Fund
Eric Dolinski & Kristen Ploetz Fund
Charles Plopper
Porcelli-Meyer Charitable Fund
The Porter Family Charitable Fund
Aviva Pressman
Kurt Radermacher
Helen Raiser
Marny Randall
Sarah Ray
Ronnie Reade
John Redpath
Paul & Barbara Regan Family Fund
Paul Renne
Nigel A. & Barbara M. Renton Fund
William Rigby
Val Romberg
David Rose
Linda Rosen
Rosen, Bien, Galvan & Grunfeld LLP
Doug & Robyn Ross Family Foundation
Michael Rubin
Ruby & Habiger Charitable Fund
Constance Rufenbarger
Paul Ryan
Sakai/Shapiro Family Fund
Don Samuels
San Francisco Foundation
Bruce Saul
Sue Ann Schiff
Mark Schreiber
Niall Scully
Michelle Scully Hobus
James Seff
Anne Marie Segalini
Seibert Wright Family Charitable Fund
Glenn Shannon
Carrie Shapiro
Shartsis Friese LLP
Earle & Annette Shawe Family Foundation
Eric Sibbitt
Laura Siemers-Kennedy
Angelo Siracusa
Skoll Foundation
Kaye Slavet
Gary Smith
Sogard-Bolle Charitable Fund
Gerald Sokol
Somach Simmons & Dunn
Patricia Spector
John Stancik
Jeanna Steele
Radha Stern
Charles J. Stevens
Tess Stuber
Richard Stultz
Catherine Sullivan
Sweetwater Fund
Harold Switzer
The Tashjian-Brown Family Fund
Paul Taubman
J. Taylor
Steven Taylor
Taylor Family Foundation
Debbie Thakor
Phebe Thompson
Margaret Tough
Sandra Treacy
Peter Dull & Judith Tsui Charitable Family Fund
Michael Tubach
Anne & Mark Uhlfelder Charitable Fund
Lynn Umphres
Van Brimer Family Foundation
Christopher Walczyszyn
Hardeep Walia
Vaughn R. Walker
The Walker Family
Arthur Weiss
Andrew Werner
Brian Wheeler
Stephen Whyte
Amanda Wilcox
Wilson Sonsini Goodrich & Rosati Foundation
Bridgit Wolf
Gerri Wong
Bruce Worthington
Kerstin & Winn Wyman Fund
Nancy Yost
Zelin Family Fund
Deborah Zimmer
Barbara Zimmerman
Rebecca Zylberman
$0–$999
Amy Abbott
Sara Abbott
Mary Beth Abel
The Abeles Family Fund
Paige Abernathy
Katherine Absher
Susan Ackerman
Act One Fund
Ann Adams
Garrett & Lane Adams
Kara Adams
Sabrina Adams
Susan L. Adams
Welles Adams Jr.
Patricia Adler
Marge Adolph
Advanced Specialty Care PC
Linda Agerter
Hema Ahmed
Beverly Ainscow
Dorothy Akerson
Tali Alban
Lee Alcott
Audra Alexander
River Alexander
Alfred E. & Adele Goldman Fund
Celina Ali
Harley Allanson
Shelley Allen
Allenby Charitable Fund
Janet Alterman
Emanuele Altieri
Drew Amerson
Amnesty International
Christopher Amy
Katina Ancar
Cathleen Anderson
Courtney Anderson
David Anderson
Ellen Anderson
Jennifer Anderson
Judith Anderson
Marcia Andrew
Phil Andrew
Kaitlyn Andrews-Rice
Gary Angel
Angelbeck Foundation
James Angelo
Elizabeth Annis
Anon Anon
Susan Aradeon
Ricardo Araneta
Robert Arbeit
Caio Arellano
Sean Arenson
Marcia Argyris
Farideh Arianpour
Mindy Ariowitsch
Patrick Armstrong
Susan Armstrong
Travis Armstrong
Joelle Arnhold
Laurie Arnold
Meg Arnosti
Karen Arntzen
David Arrick
Destiny Arturet
Katherine & Andrew Asaro
Meredith Ashby
Rohini Ashok MD
Zoee Astrachan
Jonathan & Deanne Ater
Hetta Atkins
Alison Auerbach
Raymond Ausrotas
Brandon Avella
Valerie Avella
Valerie Avella
Alina Azizian
Patricia Bacchetti
Susan Bacher
Alan Bachers
Chelsea Badgett
John Baer
Rick Bahr
Caroline Bailey
Susan Bailey
Cathy Baird
Cam Baker
James Baker
Julien Baker
Mary Beth Baker
Hind Baki
C. Bales
Shannon Ballowe
Melinda Balser
Molly Banko
Rob Banse
Larry Bardoff
Diane Bark
Dale Barnes
Andy Barnett
Karen Barnett
Carol & Gerald Barney
Angela Barosso
Carolann Barrows
Joan Bartelt
Michael Barton
Camille Basak
Brett Basarab
James Basso
Michael Bast
Kimberly Bastin
Andrew Bauck
Alexander Baudoin
Lisa Bauduin
Bruce & Kathleen Bauknight
Tiffany Bauman
Joshua Baumbach
Carmen Baxter
Sharon Bazalo-Miller
Judy Beard
Henry Beck
Laurie Beck
Tyler Beck
Frances Becker
Daniel Bedford
Richard Bednarski
Barbara Belak
Daniela Belanich
Ed Bell
Suzanne Bell
Becky Bell-Greenstreet
Michelle Bellerjeau
Marvin Bellin
Ysela Benavides
Yaron Benchlouch
Austin Bender
Susan Bender
Jon L. Benjamin
Andrea Bennett
Kathleen Bennett
Justin Benson
Marc Benson
Marc Benson
Phil Bentley
Peter Benvenutti
Joy Berenfield
Christine Berg
Darrell Berger
Rachel Berger
David Bergman
Sheryl Bergman
Peter Bergoo
Berk Family Charitable Fund
Rhonda Berkowitz
Dawn Berktold
Jane Berne
Daniel Bernhard
Elise Bernstein
Henry Bernstein
Judy & Steve Bernstein & Thompson
Darlene Berryman
John Bertaina
Thomas Bertelsen
Laura Berzins
Johann Besserer
William Bialkowski
Veronica Bieber
Russell Bikoff
Mary Bilder
Alexandra Bilderback
Ann Marie Bingo
Gail Bird
Kathleen Bissett
Mark Bitter
Kathe Bjork
Victor Blackburn
Kerry Blacker
Stephen Blackwell
Robert Blaha
Stephanie & Steven Blair
Robert Bland
Brian Bliss
Nancy Blood
Allan Bloom
Judith Bloomberg
Michele Bloomer
William Blount
Jeanne Blue
Richard Bluestein
Mark Blumenthal
Matthew Blumenthal
Jared Bobrow
Adriano Boccanelli
Diane Bode
Donna Boe
Pamela Boeka
Patrick Bogen
Jessica Bogo
Anne Bogovich
Kay Bollinger
Peter Bonk & Susan Axe-Bronk Family Fund
Thomas Bonn
Anne Bookin
Melanie Bordelois
Gail Bordua
Julie Bordua
Adam Borelli
Jerry Boren
Paige Boren
Borenstein-Strauss Family Fund
Sam Bores
Alexander Borman
Lynne Bosche
Brenda Bossman
Robert Boudreau
Carol Boulanger
Susan Bourne
Hector Bouso
Jennifer Bousquet
Laura Boutelle
Douglas Boxer
Laurie Boxer
Boyan Boyanov
Jesse Boyd
Linda Boyd
Abby Boyer & Joe Sanders Family Charitable Fund
Constance Boykan
David Boyle
Jeffrey Brabham
Kristin Bradach
Stephanie Bradford
Anna Brady
Bill Bragin
Alexander L. Brainerd
Richard Victor Brand
Deborah Brand Baum
Brandeis-Hillel Day School
Susan Brandon
Emma Brandt
Erik Braun
Bread & Roses Community Fund
Linzi Breckenridge
Thomas Breckenridge
Joan Breen
Linda Bremer
Jana Brennan
Eli Brewer
Kevin Brewer
Barbara Briggs
Julia Brighton
Nancy Brittain
Vicki Broach
Mike Broaddus
Courtney Broadus
Donald Broder
Lauren Broder
Paul Broder
Paul Broder
Chris Brodrick
Debra Broido
David Brooks
Steven G. Brooks & Ann Loar Brooks Gift Fund
Andrew Brosi
Martin Brotman
Bill Brown
Christine Brown
Jennifer Brown
Jocelyn Brown
Kevin Brown
Maureen Brown
Patrick Brown
Susan Brown
Rochelle Browne
Jayne Brownell
Sigrid Brudie
Sigrid Brudie
Daniel Bruetman
Linda Brundage
Kamala Brush
Thomas Bryson
Rebecca Buchik
Mark Buford
Edith Buhs
James Bulard
Allyce Bullock
Joan Bundtzen
Srishti Bungle
Ron Bunnell
Ilene Burak
Judy Burden
Susan Burdett
Matthew Burfeind
Mark Burford
Craig Burke
Terry Burke
Rachel Burnett
Vickie Burnett
Andrew Burpee
Jeri Burtchell
Lloyd Burton
Anne Burton Walsh
Grace Bushard
John Butler
Kiana Butler
Mary Butler
Tammy Button
Lili Byers
Jennifer Cabe
Miriam Cahn
Charles Cain
Tammy Caldwell
Bernadine Calkins
Colleen Callaghan
John Callahan
Ivy Callender
Alexis Caloza
Leslie Calvert
Linda Camel
Robin Meisner & Glen E. Cameron Charitable Fund
Gregory Camp
Laura Campbell
Rachel Campbell
Catherine Canade
Edmund Cancelmo
Antonio Canepa
The Capelouto-Maya Family Fund
Cap Caplan
Leslie Carcach
Rudy Carino
Jessica Carlson
Lynne Carmichael
Broder Carrie-Ann
Cynthia Carroll
Ellen Carroll
Stephen Carroll
Andrew & Cathy Carron Family Fund
Peter Carson
Jessa Carter
Laura Carter
Richard Carter
Meredith Casciari
Susan Case
Joanne Casey
John Casey
Rex Castle
Castor Pediatrics PC
Arlene Castrovinci
Pierre Catala
Jason Catalini
Peter Catlin
Peter Catlin
Ed Cavagnaro
Sherry Cavanagh
Anne Cawley
Harvey Ceaser
Ayyana Chakravartula
Beth Chamberlain
Kevin Chambers
Leah Chandler
James Chapin
Amanda Charne
Anna Chase
Taft Chatham
Dahlia Chazan
Catherine Chen
Swan Chen
Chad Chenail
Angie Cheng
John Chesley
Margaret Chess
Stacy Chiang
Christopher Chidsey
Shirley Chin
David Chipman
Arthur Chisley
Yoon Choi
Sejal Choksi-Chugh
Corrina Chow
Amy Chrein
Christ House
Shara Christensen
Bob Christenson
Laura Christian
Emily Christison-Lagay
Stewart Chritton
Paul G. Churchill
Monica Ciolfi
Stephanie Cipresse
Steve Cirica
Jerome Clair
Barbara Clark
David Clark
Elizabeth Clark
India Clark
Jennifer Clark
Lynn Clark
John Clarke
Amy Clausing
Clavenna Bosco Family Gift Fund
Mona Clee
Barbara Clegg
Kenneth Clements
Owen Clements
Katherine Clime
Suzanne Close
Mildred Clough
Laura Arce Cloutier
Emily Cloyd
Ki Coale
Kathleen Cocorochio
Anne Cocos
Lauren Codd
Adam Cofer
Christopher Coglianese
Alina Cohen
Brian Cohen
Ilene Cohen
Josh Cohen
Julie Cohen
Katrina Cohen
Murray Cohen
Susan Cohen
Joanne Cohn
Susan Coia
Theodore Coladarci
Barbara Colberg
David Colby
Sha Coleman
Dvorah Colker
Bernadette Collins
Laurel Collins
Patricia Collins
Communities Foundation of Texas
Andrea Compton
Susan Jane Conant
William Condit
Emily Conn
Eileen Connell
Diana Conner
Jeanne Connolly
Joseph Connolly
Shirley Conrad
Eileen Conroy
Bob Conta
Lani Conti
Monica Conyngham
Anne Marie Cook
Pamela Cook/Paul Gietzel Charity Fund
Gavin Cooley
Cynthia Cooper
Melba Cope
Beverly Copeland
Sarah Copeland
Penelope Cordes
Ingrid Cornax
Shannon Corwin
Brittany Cosenza
Grant Couch
Anne Coudrelle
Raymond Coughlan
Richard Coupland
Charles Couric
John Courtner
Caryn Coville
Alan J. Cox
Bradley Cox
Cheryl Cox
James Cox
Jeannie Cox
Juliet Cox
S. Cox
Stone Coxhead
Thomas Coyle
Barbara Crabill
Renee Crabtree
Katy Crafton Fluet
Zachary Craig
Carole Crandon
Lori Crawford
Candace Crew
John Crittenden
John Croizat
Melissa Crow
Jan Cuciti
Stephen Cummings
Eugene Curry
Dennis Cusack
Carli Cutchin
Patricia Cutler
John Czaplewski
Christopher D'Antonio
Nicholas D'Arecca
Miriam D'Laessandro
Kate Daby
Masa Daigo
Mary Daly
Jon Damaschke
Donna Danielewski
George & Liz Daniels
Suzanne Daniels
Liesl Dano
Marilyn Danzig
David Darby
Joshua Daskin
Carrie Datro
Brian Davidoff
Stephen Davie
Anita Davis
Caitlin Davis
Diane Davis
Judith Davis
Ken Davis
Melissa Davis
Sally Kidder Davis
Teresa Davis
Thomas Davis
Timothy Davis
Todd Davis
Mary Davis Wilson
Kim Davong
Ashley Dawn
Adam Dawson
Claire Dawson
Dave Dawson
Lindsey Dawson
Allison Day
Ann Day
Kristin De La Vega
Shaymi De Silva
Emily Dean
Gabrielle Dean
Lois Defiore
Victoria Degregorio
Robert Deist
Mark Del Bianco
Matt Del Vecchio
Alec Delaney
Don Delaski
Charleston Democratic Women
John Demoss
Andrew Dench
Alexander Dengel
Patt Denning
Braden Dent
The Perceptions Design Team
Deborah Desilva
Kehan Desousa
Amy Destefanis
Peter Detre
Joel Detweiler
Peter Deutsch
Richard Devereux
Jeri Devlin
Sonia Deyoung
Megan Dezur
Molly Dickens
Andrew Dicker
Mary Dicker
Laura Dickerson
Margaret Dickerson
Jillian Dickey
James Diegel
Michael Diehl
David Diephouse
Robert Dietel
Stacey Digan
Pamela Dilavore
Diana Dillaway
Robert Dilworth
Steven Director
Amelia Dishion
Griffin Dix
Angela Djedjos
Zara Doddridge
Levon Dolbakian
Elizabeth Domike
Roxanne Donovan
Molly Dopheide
Chuck Doppelt
Maria Dorenbecher
Elaine Dorer
Ed Dorrington
Sue Doster
Neal Doughty
Jan Dowling
Margaret Dowling
D. Chris Downey
Donn Downing
Katherine Downs
K. Denise Doyle
Tim Doyle
Donna Drach
Roger Drain
Brenda Drake
David Drake
Mary Draper
Rebecca & Joe Driscoll
Carol Drummond
Cheryl Dube
Dube Family Charitable Fund
Ernest Dubrul
Tom Dudley
Lois Dueltgen
David & Rachel Duerkop Charitable Fund
Janis Dufford
Jeetander Dulani
Catherine Dumait-Harper
Thomas Dunbar
David Dunlap
Marika Dunn
Marika Dunn
Suzanne Durard
Charles Durfee
Beau Tyler Durham
Kayla Dutcher
Narasa Duvvuri
Rachel Duvvuri
Karyne Dyer
Mark Dyer
Mark Dyer
Thomas Earnshaw
Thomas M. Earnshaw
Richard Eaton
Ina Ebenstein
Helen Ebert
Io Echo
Judith Eda
Laura Edelstein
Shannon Edelstone
Shelli Edgar
Joshua Edwards
Julie Edwards
Edwards Church UCC
Jessica Egan
Cristi Egenolf
Julie Ehrhart
Charles Ehrlich
Jay Eickenhorst
Norma Eigles
James Eisfelder
Alison Elder
Cory Eldridge
Rebecca Ellingwood
Kate Elliott
Shelly Elliott
Jeffrey Ellis
Hayes Elmore
Marianne Elrick
Ruth Elwell
James Emery
Kathy Emery
Joseph England
John Engquist
Michael Ennis
Elise Eplan
William Epstein
Sinclaire Erdwien
Bruce Ericson
Patricia Ericsson
Ulfar Erlingsson
Holly Ernest
Chris Ertel
Sandra Eskin
Curt Eslinger
Lydia Esmer
Eric Esterkin
Robert Esty
Craig Etlin
Cherie Evans
Evan Evans
Martin Fagan
Marc Fagel
Laura Fahey
Laura Fahey
Elliot Fall
Lisa Fall
Natalie Fall
Stacy Farr
Norma Farrell
Danielle Farve
William Fasth
Ira Fateman
Margaret Fearey
Kristy Feck
Richard Feder
John Federspiel
Stuart Feen
John H. Feeney
Laura Feintech
Brittany Feitelberg
Ol Feiyxanshuzl
Betsy Fenzel
Kelly Ferguson
Patricia Ferguson
Ruth Ferguson
Dorothy Fernandez
Brian Ferrall
Carol Ferrero
Robert Fessenden
Doug Ficca
Frederick S. Fields
Gail Fields
Bonnie Files
Del Fillmore
Jeanne Finberg
Heather Fine
Ruth Fink-Winter
Harriet Finkelstein
Joanna Finkelstein
John Finley
Casi & Andrew Finstad
Edward Fischer
Kerri Fischer
Quentin Fischer
Elisa Fisher
Marilyn Fitzgerald
Maureen Fitzgerald
Sheryl Fitzgerald
J. A. Fitzpatrick
William Fitzwater
Andrew Fixman
J. Flahive
Richard Flanagan
Gretchen Flatau
Karl Flessa
Christine Fletcher
Judith Fletcher
Katie Fletcher
Paul Florsheim
Thomas & Nancy Florsheim Family Foundation
Bill Flower
Deena Floyd
Peggy Flynn
Jeffrey Foldvik
Claire Foley
Janet Foley
Kristen Forbes
Natalie Fousekis
Sara Fousekis
Ray Fowler
Amanda Fox
Amberly Fox
Margaret Fox
Natalie Fox
Jessica Fox-Wilson
Harrison Frahn
Amy Franceschi
Lisa Franchett
Janae Franicevic
Janet Frank
Kathryn W. Frank & James B. Blume Charitable Fund
Jodi Frankel
Matthew Frankel
Nina Frankel
Tom Frankel
Lindsey Fransen
Natasha Fratello
Nancy Fray
Richard Frazee
Seth Frederiksen
Douglas Freed
Jennifer Freedman
Roni Freedman
Heather Freeman
Gillian Freney
Jessica Frick
Miriam Frieden
Ellen Friedenberg
Julia Friedlander
Sam Friedlander
Coleen Friedman
Robert Friedman
Jeanne Fringer
Carol Frizzell
Calen Frolkis
Kathy Froyd
Rachael Frush Holt
David Fry
John Fry
Laura Frye
Roland Frye
Christopher Fryer
Mary Fryer
Vincent Fumo
Patrice Fusillo
Jill Fuss
Armelle Futterman
Brenda Gaba
Krissy Gable
Jennifer Gage
Wanda Gaines Peak
Daniel Gallo
Jennifer Gallo
Reena Gambhir
Michael Gann
Gap, Inc.
Wendy Garabedian
Carol Gardner
Jenny Gardner
Pierce Gardner
Susan Gardner
Jennifer Gardon
Kirkland Garey
Susan Garfin
Jessie Gargas
Donald Garrard
Andrew Gass
Holly Gaudreau
Elise Gautier
Andrew Gavil
Elizabeth Gavin
Josepha Gayer
Judy Gayer
Ophir Gazit
Ted Gazulis
Chloe Gearhart
Lee Ann Gekas
Christoph Gelfand
Mark Gelula
Gretchen Gende
Molly Gendell
Alan Gendler
Frederick Gentile
Rebecca Gerber
Doris Gerganoff
Cathy Gerking
Tyler Gerking
Mary Gersema
Laura Giancarlo
Joanne Giannino
Rosemary Gibson
Charles Giddings
Gregory Giesler
Sidra Gifford
Elizabeth Giles
Walter Gillett
James Gillingham
Gillingham Donor Advised Fund
Judy Gilson
Michael Gilson
Spencer Glasgow
Jackson Glaze
Steven Glazer
Michal Glines
Lorraine Glover
Jodi Glucksman
Ann Glusker
Jeff Goddess
Jonathan Godsmark
Bryce & Tia Goeking Miyamoto
Laura Goetzl
Matthew Goldberg
Nicholas Goldberg
Steven Goldberg
Jan Goldenberg
David Goldman
William Goldsmith
Michael Goldstein
Seymour Goldstein
Robert Goldszer
Rebekah Golino
Peter Golkin
Randy Gollub
Jo Golub
Elizabeth Golubitsky
Kevin Gomez
Ivan Gong
Alicia Gonzalez
Brian Gonzalez
Patricia Gonzalez
The Good Beginning
Gwen Goodkin
Carly Goodman
Jordan Goodman
Robert Goodwin
Heather Goodwyn
Holly Gordon
Jan Gordon
Mary Gordon
Carol Gorenberg
Pat Gorman
Roger Gorman
Angela Gormas
Petrina Gorny
Eric Gorovitz
Theodore Gotsch
Laura Gottlieb
Sue Gouchoe
Fabio Governato
James Goydos
Sonia Graber
Mary Ann Graffagnino
Kate Graham
Sue Graham
Marion Gramcko
Jeanne Granger
Carol Grant
Heather Granzin
Janice Grau
Alison Graves
Greater Washington Community Foundation
Mason Green
Richard Green
Susan Green
Terrence Green
Mark Greenberg
Mary Greenberg
Ronald I. Greenberg
Stephanie Greenberg
David Greenburg
Francis Greenburger
Amanda Greene
Mr. Greenwell
Christopher Greer
Cynthia Greer
Edrie Greer
Amy Gregg
Alexandra Gregory
Nick Greusel
Mary Griffith
M. L. Griggs
Bryan Grigsby
Nell Griscom
Dave Grisham
Judith Gross
Stuart Gross
John Grosso
David Grubbs
Marlea Gruver
Roberta Guerette
Russell Guetschow
Fernando Guevara Vasquez
Marsha & Ralph Guggenheim
Margie & David Guggenhime
Rebecca Gunn
Neha Gupta
Rishi Gupta
Linda Gurney
Kamuron Gurol
Carl Gustafson
Erica Gut
Carl Gutelius
Robert Guthrie
Vivian Hays Guthrie Charitable Fund
Jeanne Gutierrez
Julie Haas
Mary Haas
Willis Haas
Georgecindy Habel
Rhoda Haberman
Kim Hack
Nancy Hadley
Mark Hafen
William Hagen
Kandalyn Hahn
William Hale
Mitch Halfpenny
Christina Hall
Whitney Hall
Tami Halloran
Elizabeth Halpern
Susan Halpern
Dane Halter
Marcia Ham
Jim Hamasaki
Keren Hamel
Elizabeth Hames-Lewis
Teresa Hamilton
Lisa Hammon
Eric Hananoki
Holly Hanchey
Holluy Hanks
Alexa Hansen
Glenna Hansen
Julie Hansen
Nicole Hanson
Caroline Hardin
Melinda Hardin
Hardin Family Fund
Susan Harned
Erin Harnisch
Jane Harper
Laura Harper
Michelle Harrigan
Angela Harris
Fred Harris
John Harris
Lindsay Harris
Simon Harris
Debbie Hart-Klein
Joanne Hasmonek
Nancy Hasson
Hauss Charitable Fund
Monica Haven
Amanda Hawes
Paula Hawthorn
Elizabeth Hayes
Arlene Hazelkorn
HD Vest Financial Services
Anne Head
Mary Headley
Bailey Heaps
Patricia Hearron
Catherine Heckendorf
Naomi Heckroth
Marilyn Hedrick
Jacqueline Hegarty Cooke
Sheila Hegwood
Jeremy Heiker
Julie Heilman
Karen Heinemann
Heising-Simons Foundation
Steven Helfand
Audrey Heller
Francisca Helmer
Paul Helmke
John Hembruch
Richard Henderson
Ronnie Henderson
Eric Hendrickson
Margaret Henke
David Hennessey
Rodolfo Henriquez
Stuart Henry
James J. Henry Jr.
Bruce Herbold
Carl Herbold
David Herbst
Sondra Herman
Tom Herman
Susan Herndon
Elia Herrera
Mary Herrin
Eric Herrmann
Laine Herron
Anneliese Herth
James Hesby
Brianne Hesketh
Martha Hetherington
Amy Hiatt
Jo Carol Hiatt
Joseph Hiatt
Ruth Hibschweiler
Jeanette Hicks
Lindsay Hill
Rachelle Hill
Thomas Hill
Brooks Hilliard
Jackie Hilly
Sue Himmelrich
Jill Hinds
Paul Hines
Buckner Hinkle
Gerald Hirsch
Steven Hirsch
Ian Hisert
Katherine Hisert
Andrew Hitchings
Christine Hlavka
Stephanie Ho
Lawrence A. Hobel
Douglas Hodges
Elizabeth Hodges
Vicky Hodges
Kathy Hoffman
Louis Hoffman
Mary Hoffman
Mr. & Mrs. Hoffman
The Hoffmans
Peter Hofman
Mark Holladay
Paula Hollowell
Eric Holt
Mary Ann Holt
Jacqueline Homann
Wyatt Honse
John Hood
Bettina Hoops
Deborah Hornbeck
Marilyn Horton
Isako Hoshino
Amanda Houston-Hamilton
Margaret Howe
Rochelle Howe
Christopher Hu
Junling Hu
Julie Huang
Mikiko Huang
Alexis Hubbard
Gary Hubbard
Mindy Huber
Mark Huck
Carol Huckabee
Lindsey Huddle
John Hughes
Margaret Hull
Rachel Hull Kellerman
Byron Hulsey
Susan Hunchar
Tad Hundertmark
Montague Hung
Carole Hunt
Leslee Hunt
Laura Hunyadi-Baldwin
Ariane Hurley
David Hursh
Rick Hurt
David Hutchinson
Nancy Hwa
Vivian Hwa
Jean Hyams
Beth Hydak
Mari Iki
Carl Ingwalson
Sharyl Inlow
Diana Iorlano
James Isaac
Toshiye Ishisaka
Marlene Israel
Kelsey Israel-Trummel
Izumi-Covey Giving Fund
Stephanie Jackson
Kenneth Jacobs
Susan Jean Jacobs
Andrea Jacoby
Michael Jacoby
Ruth Jaeger
Christopher James
Matt James
Amy Janas
Norm Janoff
Lauren Janov
Pamela Janssen
James Janz
Liz Jarit
Monica Jarman
Barbara L. Jarvis
Janet Jaskula
Marilyn Jasper
Sandra Jaworski
Deborah Jefferies
Carol Jennings
Ingrid Jennings
John Jennings
Suzanne Jensen
Andrew Jessen
Heather Jessen
Mollie Jewell
Ann Johnson
Cheryl Johnson
Erik Johnson
Kathleen Johnson
Kirk Johnson
Kristen Johnson
Scott Johnson
Bree Johnston
Caitlin Johnston
Veronica Johnston
Peter Jones
Sharon Jones-Christie
Scott Jordan
Timothy Jordan
Maureen Joyce
Sean Joyce
The Joyce Foundation
Jay Diamond Joyce Goldklang
Reinke/Pressley Family Give to the World Fund
Philippa Jubelirer
Linda Jucovy
Thomas Jung
Bryan Jungwirth
Craig Justman
Molly Kaban
Leah Kabira
Eric & Emily Kahn
Karen Kaighin
Daniel Kaiser
Saori Kaji
Amanda Kaleta-Kott
Ron Kallen
Daniel Kamin
Tracey Kammerer
Amanda Kane
Dawn Kane
Karen Kane
Roz Kantor
Mary Kantz
Adam Kaplan
Paula Kaplan
David Kaplin
Marsha Karant
Abigail Karasick
Marisa Karchin
Joan Karlin
Debra Karlstein
Roger Karney
Alison Karol
Aria Kashefi
Jennifer Katz-Hickman
Kathrine Kaufman
Noreen Kavanaugh
Kristopher Kazaks
Bill Keane
Timothy Keaney
Brian Kearns
Anthony Keats
Patricia Keegan
Tracy Keegan
Dana Keeney
Victoria Keeton
Lisa Keipert
Erin Keller
James Keller
Mary Kelley
Ryan Kellogg
Anne Kelly
Dan Kelly
Deborah Kelly
Mary Jo Kelly
Mike Kelly
Pc Kelly
Michael Kemmerrer
Kai Kemper
Deborah Kenealy
Edmund Kenealy
Shari Kenfield
Shannon Kennan
George Kennedy
John Michael Kennedy
Jane Kenner
Kimberly Kent
Nancy Kerber
Damon Kerby
Alec Kercheval & Lilian Garcia-Roig Fund
Beth Kerr
Elizabeth Kert
Samuel Kessel
Leah Kesselman
Carolyn Key
Dolores Keyes
Giok Khoe
Ilya Khripko
Cyndi Kibler
Charlene Padovani Kiesselbach
Suzanne Kiihne
John Kikuchi
Thomas Kilduff
Jennette Kilroy
Kimberly Kim
John Kimbel
Mark Kimble
Rita Kimmel
Yusuke Kimura
Karen Kindler
Christopher King
Coralin King
Dennis King
James King
Wyatt King
John Kirner
Carol Berg Kirstein
William Kissinger
John Kissingford
Dwight Kiszak
Sharon Kleban
Susan Klebanoff Charitable Fund
Dena Klein
Eva Klein
Rosie Klein
Melissa Klemencic
James Kline
Steve Klingaman
Bonnie Klugman
John Kluza
Ross Knights
Monica Shen Knotts
Ying Ko
Marilyn Koch
Teresa Koch
Leslie Koentje
Elzy Kolb
Kevin Kolben
Michelle Kolodziejski
Teresa Koncick
Marcia Koomen
Angela Kordyak
Kate Korsh
Bill Kouwe
Steve Kover
Ann Kovich
Stephen Kowalski
Danna Kozerski
Gwen Kraus
Justin Kreft
Sheila Kremer
Molly Kress
Chad Kresser
Krich Family Fund
Ajay Krishnan
Brian Kroll
Pauline Kruger
Craig Krumwiede
Jennifer Kuenster
Erin Kuka
William Kumbier
Andrew Kump
Lorraine Kumpf
Robert Kunz
Anna Kuo
Ken Kuykendall
John Kydd
Samantha Lachman
Steven Ladin
Jane Ladner
Margaret Ladner
Julia Laferrera Laferrera
Thomas Lafleur
Jane & Jon Lakritz
Joseph Lamb
Paul Lamb
Paula Lambert
Paula Lambert
Michelle Lamy
Daryl S. Landy
James Lange
Janet Langer
Hugh Langford
Lisa Lapinski
Lee Larkin
David Larson
Lauren Larson
Eric L. Lasley
Jeff Latta
Amanda Lattanzio
David Laufer
Karen Laughlin
Wenwei Law
Denny Lawson
Anne Marie Lax
Nancy Lazar
Kate Lazarus
Ellen Leary
Paul Leavesseur
Steven Leavitt
Holly Lebed
Lisa Leblanc
Theresa Ledbetter
Allison Lee
Cherie Lee
Cynthia Lee
Hal Lee
Jessica Lee
Jinsol Lee
Katharine Lee
Patricia C. Lee
Patrick Lee
Linda Leedberg
Amy Lehman
Elaine Leitner
Jonathan Lemberg
Brian Lemoine
Diane & Trask Leonard
Crystal Leong
Melissa Lesage
Sam Lessin
Brian Lestini
Kenneth Letendre
Sandra Levensaler
Susan Levenstein
Miri Levi
Kate Levin
Ilyse Levine-Kanji
William Levitan
Cheska Levy
Lucy Levy
Elizabeth Lewin
Alan Lewis
Meagan Lewis
Nancy Lewis
Jane Lewis-Raymond
Eugene Ley
John Li
Patty Liao
George Liddle
Albert Lidy
Light Fund
Benjamin Limmer
Shane Lin
Petros Linardos
Karen Lindau
Jennifer Lindberg
Deborah Lindsay
Amy Linsky
Joseph Lipari
David Lipkin
Derek Lipkin
Geoffrey Lipsey
Sidney Lipton
Stephen Liss
Stephen & Maya Liss Charitable Fund
Littler Mendelson PC
Mary Littrell
Marlene Litvak
Constance Liu
Irene & Kenneth Liu
Kethheth Liu
Lindsay Llewellyn
Jennifer Lloyd
Malavika Lobo
David Lockman
Bob Lockwood
Steven Loevner
Charity Lofthouse
Michael Loftus
Daniel Logan
Tom & Kay Logan
Diane Lohr
Gar Long
Kathleen Long
Audrey Longhurst
Luci Longoria
Armando Lopez
Nina Lopez
Thomas V. Loran
Marilyn Lorch
Samuel Lord
Kira Loretto
Elizabeth Loria
Laura Lothschutz
Hannah Lou
Loudis Family Fund
Sue Louis
Sheila Lowe
ED Lowrie
Joan Lowry
James Lowy
Edward B. Lozowicki
Peter Luborsky
Raymond Luk
Katherine Lukaszewicz
James Lukens
Nancy Lundeen
Catherine Lundy
Ameorry Luo
Deborah Lusk
Kendalyn Lutz-Craver
Tim Lydon
Cheryl Lyne
Karen Lyons
Margaret MacDevitt
Stephanie MacDonald
Corey MacGorman
Robert MacPherson
Mimi Mager
Mimi Mager
Jennifer Maggio
Mark Magnuson
Matthew & Molly Maguire
Eric Mah
Dina Maher
Patrick Mahoney
Katherine Maisano
Karlice Makuchan
Joan Malarkey
Catherine Mallard
Mary Mallory
Carolyn Maloney
Elliott Maltby
David Mandel
William Mandel
David Mandeville
Janet Mangini
Michael Manheim
George Manousos
Arla Manson
Valerie Manson
Ann Maras
Monica Marcone
Adam Marcu
Sherri Marder
C Maready
Rick Margl
Martin Margolis
Colton Margus
Tracie Marie
Lauren Marke
Maia Marken
Alex Marks
Anne Marks
Joan Marks Charitable Fund
Danny Marmorstein
Patrick Maroney
David Marquart
Michelle Marrinan
Derek Marsano
Juanita Marshall
Ray Marshall
Martens Bash Foundation
Audrey Martin
Jill Martin
Mary Martin
Michael Martin
Wendell Martin
Denise Martinez
Amy Martin
Mimi Marziani
Caroline Masiello
John Masla
Vincent Masotta
Betsy Massar
Anthony Matan
Anthony Matthews
Kathrin Mattox
Noreen Matts
Wendy Maus
Aria Kashef Maxwell
Sharon Mayes
Lucille Mayton
Mazaheri Family Fund
Lisa Mazur
George McAleese
Mike McCabe
Joseph McCaffrey
Richard McCann
Dennis McCarthy
Gina McClard
Marc McClish
Melissa McClure
Anna McColl
William McCombie
Don McCormack
Gene Mccormick
Chris McCoy
Jessica McCoy
Deborah McCrimmon
Morgan McCullough
Ellen McDaniel
Rachel McDaniel
Gary McDonald
Leslie McDonald
Sarah McDowell
Rick McElheny
Maura McEnaney
James McEntee
Amy McGahan
Margaret McGuirk
Gregory McHugh
Margaret McHugh
Elizabeth McKanna
Esther McKean
Elizabeth McKenna
John McKever
Ed McKiernan
Margaret McKinley
Erin McKinney
John McKnight
Derek McLane
John McLane
C. Diane McLaughlin
Bill McLean
Mike McLively
Claire McMurtry
Daniel McNamara
Susan McNamara
Nancy McNeil
Maureen McNeill
James McPhail
Amy McPike
Peggy McQuaid
Kathryn McQueen Barnes
Raymond Mead
Jeff Meador
Dax Meazell
Karen Meckler
James Medford
Thomas Medl
Anne Medley
Barbara F. Meeker Charitable Fund
James Meeuwsen
Eric Melby
Marc Melitz
Amy Meltzer
Melinda Mendelson
Roger Mendelson
Edward Merkle
Randy Merrell
Whitney Merrill
Cara Merriman
Richard Merritt
Roger Mervis
Aimee Metcalf
Ben Metz
Doris Meyer
Marjorie Meyer
Marina Micari
Richard Michalski
Mark Michel
Eleanor Miele
Karen Milano
David Milkes
Christian Millan
Cameron Millard
Adrienne J. Miller
Alan Miller
Bari Miller
Donna Miller
Howard Miller
Kenton Miller
Kevin Miller
Peter Millington
Henry Millner
Meredith Mills
Angela Milstein
Robert Minor
Beth Mintz
Erin Minuth
James Mirabile
Caroline Mitchell
Chuck Mitchell
Joyce Mitchell
Judith Mitchell
Margaret Mitchell
Thomas Mitchell
Mary Mitchell Armstrong
Arika Mittman
Klinton Miyao
Russell Miyashiro
Susan Mizner
Joan Mohan
Jackie Mohr
Alice Momm
Gabriel Monge
John Montgomerie
John Mooney
Alan Moore
Dorothy Moore
Nathaniel Moore
Gordon & Betty Moore Foundation
Clara Morain Nabity
Kristen Moraine
Karen Moran
Matthew Morbello
Rebecca Morehouse
Debbi Morello
Carey Moreno-Hunt
Marcia Morey
Barbara Morgan
David Morgan
Felice Morgan
Katherine Morgan
Shelley Morhaim
Wendy Morrill
Charles Morris
Kristopher Morrison
Morrison Jurewicz Family Fund
Constance Morrow
Elizabeth Morse
Yvonne Morse
Nancy Morski
Nick Morton
Mosser Family Foundation
Fred Moyse
Susan Muck
Henry Mueller
Anthony Muhll
Amara Mulder
Colleen Mullen
James Mullin
Deborah Mulrine
John Murnane
Dennis Murphy
Frank Murphy
Pamela Murphy
Amanda Murray
Julie Murray
Susan Murray
Melba Muscarolas
Art Myers
Mugdha Myers
Tom Mysliwiec
Jeff Naiman
Natalie Nairn
Ashima Narula
Jill Nash
Jennifer Natali
Elizabeth Naughton
Susan Nechanicky
Nancy Nehring
Jane Neill
Marilyn Neimark
Vicki Nelson
Sharon Neratko
Kimberley Neroda
Angela Ness
Kelly Neubert
Edward Newcombe
Gary Newell
Mika Newton
Jarita Ng
Huy Nguyen
Barbara Nielsen
Lis Nielsen
Clifford Nishimura
MA Nord
Erik Nordheim
Tony Norris
Marianne Notley
Charlie Novogradac
Jeffrey Nussbaum
Sharon Nutter
Doug O'Boyle
Jackie O'Brien
Mary Lou O'Brien
John O'Connell
Elaine O'Connell Jordan
Mary O'Donnell
Janis O'Hara
Claire O'Neill
Laura O'Neill
Sheila Oakes
Doug Oboyle
Anthony Obregon
Jennie Ocker-Sevick
Debra O'Connor
Robert Oerter
Kenneth Oestreicher
Lawrence Offenberg
Ron Offutt
Eric Ojard
Old First Presbyterian Church
Kathy Oleary
Yulia Oleynikova
Robert Oliver
David Olsen
Katherine Olsen
A. Peter Olson
Ann Mary Olson
Lyn Olson
Marie Olson
Randy Olson
Omaha Community Foundation
Janice Ong
Frank K. Ontario
Glenn Onufer
James Ormsbee
Zach Ortiz
Ruth Osborn
Olivia Osborne
Duvall Osteen
George Oster
Cathy Ostiller
Rick Ostiller
Caryn Ostrosky
Bethany Oswalt
John-Paul Ovadia
Tisha Overman
Jason Pabian
Jesse Pacem
Maricar Pacquing Pfeister
Nancy Padberg
Nancy Padberg
Patty Padilla
Sarah Padilla
John Page
Louis Palandrani
Andrew Paley
Clifford Palmer
Thomas Paper
Pricilla Pardini
Richard Parenteau
Hannah Park
Wayne Parker
Yvonne Marie Parker
Tom Parrill
Gregory Parrinello
Josh Parrish
Lea & Jim Pascucci
William Paskins
Christopher Patrick
Jamie Patterson
Rachel Patterson
Travis Patton
Amy Paulsen
A. Pavlico
Kimberly Paxton-Hagner
Barry Pearl
Zeev Pearl
Lawrence Pearson
William Pease
Cody Pederson
Matthew Peeples
John Pellegrini
Tara Peris
Christie Perkins
Ari Joel Perlmann
Amanda Perlmutter
Richard Perras
Chip Perry
Edwin Perry
Julie Perry
Lynn Perry
Robin Perry
Lawrence Pesesky
Marilynn Peters
Marilynn Peters
Philip Peters
Ilana Peterson
Natalie Peterson
Suzanne Petren Moritz
Jill Petrie
Paul Petruccelli
Marvin Pettey
Lindsay Pettit
George S. Peyton
Alfred Pfeiffer
Gretchen Pfeiffer
Karen Pfeiffer
William Pfister
Sharon Pham
Julie Phelps
Chris Phillips
Susan Phillips
Shelley Phipps
Peter Phleger
James Piacitelli
Bill Pickett
Ellie Pickrell
John Picotte
Susan Piha
Alva Pingel
The Pingry Corporation
Virginia G. Piper Charitable Trust
Thomas Plant
Jan Platt
Ronald Platzer
Helaine Pleet
Lori Po
Jim Poehling
Margaret Poethig
Mary Pollard
Jessica Pollet
Ann Polunsky
Mary Pommerich
Karla Pomrenke
Lauren Pon
Matthew Pond
Daniel Pope
Louise B. Popkin
Kristine Poplawski
Bernice Popp
William Popp
Hilary Poriss
Sue Porter
Pauline Posner
Marc Potenza
Leigh Power
Marcus Powers
Robert Powers
Judy Prats
Brenda Pratt
David Pressman
Pete Prestegaard
Bonnie Preston
Molly Priedeman
Tom Prins
Bruce & Ayako Pritchard Gift Fund
Sherry Proctor
Joanna Proffitt
Valerie Prosser
Adrianne Psarras
Francine Purcell
Purple Lade/Barbara J. Meislin Fund
Nicholas Putnam
Rachel Pyrdol
Dali Pyzel
David Quanbeck
Kevin Quinn
Claudia Quintana
Leon Rabinowitz
Abigail Racco
Benjamin Rackham
Nancy Rader
Kurt Radermacher
Nathan Goodman Amy Radon
Cara Raft
Charles Ragan
Molly Rahe
Robert & Toni Raif-Spagat
Donald Raimondi
Meredith Rainey
Vidhya Ramachandran
Stephanie Rambler
Neil Rambo
Teresa Rancourt
Marny Randall
Christina Randazzo
Denise Randolph
Vicki Ransburg
Justin Raphael
Lincoln Raphael
Rebecca Raphaelson
Sandra Rappaport
James Rashid
Lisa Rassmussen & Edward Nash
Radhika Rathinasabapathy
Michael Rauh
Henry Raup
Nancy Ray
Margie Readdy
Run for Cover Records
Martin Reddy
Thomas G. Reddy
Leon Redman
Grant Reed
Patricia Reed
Ruth Reeves
William Rehm
Edward Reichenbach
Amy Reichert
Kathryn Reifschneider
Kathleen Reilly
Meaghan Reilly
Cason Reily
Karen Reinke
Howena Reinker
Joan Reisman-Brill
Ryan Reiterman
Bruce Reitz
Remmer-Fox Family Fund
Laurie Renton
Peggy Repass
Marilyn Rest
Peggy Reuler
Lisa Reuter
Deanna Reynolds
Suzanne Reznicek
Von Rhea
Kathleen Richards
Kathryn Richards
John Richardson
Anne Richey
Marjorie Richman
Nora Richman
Bertina Richter
Claudia Richter
Carl Riehl
Joan Rimar
Nick Rimsa
Alexander Ripps
John Rittenhouse
David Rivkin
Deborah Rivlin
John Robb
Lee Robert
Ron Roberts
Ron Roberts
Susan Roberts
John Robertson
Laura Robertson-Boyd
Edward Robinovitz
Amanda Robinson
James Robinson
Lisa Robinson
Mary Robinson
Walter Robinson
Marcia Rodgers
M. Teresa Rodriguez
M. David Rodriguez
Peter Roeper
James Roethe
Adrienne Rogers
Arvey Rogers
Rogers Joseph O'Donnell
Cally Rogers-Witte
Sarah Roggio
Stephen Roll
The Roll Fund
Mark Rollinson
Fanny Roman
Pamela Romani
Joihn Romano
Diane Rondeau
Jacqueline Rondeau
Penelope Rone
Richard Roos-Collins
Rodney Rorex
Harold Rose
Janine Rosen
Linda Rosen
Andrew Rosenberger
Heather Rosenberger
Robert Rosenbloom
Donn Rosenblum
Tammy Rosenblum
Rosenstein Family Fund
Jane Rosenzweig
Bernie Rosman
Tammy Rosner
Kathy Rosner-Galitz
Allyson Ross
Bonnie Ross
Heather Ross
Amanda Roth
Neal Rothleder
Jonathan Rouse
Ailene Rousse
Joy Rousso
Erin Rowe
Kyla Rowe
Trevor Rowland
Benjamin Roye
Cara Rozell
John Rubenstein
George Rubin
Howard Rubin
Lisa Rubin
Charles Ruch
Stephen Rudberg
Allison Ruddock
Cynthia Rude
Ropert Rudolph Murphy
Constance Rufenbarger
Christopher Ruhlen
Christopher Ruhm
Joshua Ruhnke
Jeremy Ruiz
David Rupel
David Rupel
Jennifer Rusciano
Gail Russakov
Sally Russell
Sharon Russell
Christine Russock
Alice Rutkowski
Lillian Ryan
Patrick Ryan
James Ryder
Mark Ryne
Kirby Sack
Richard Sacks
Barbara Sage
Hildy Saizow
Brittany Salapek
Nicholas Salas
R. Pito Salas
Rebecca Sale
Victoria Salipande
Bruce Salkin
Ron Salmon
Saltzburg Family Trust
Valerie Salven
Mark Sameth
Kyle Samuels
Laura Sanborn
Sheri Sanderlin
Sue Sandson
David Sanker
Eduardo Santacana
Jose Santos
Amy Saper
Vivian Saper
Peter Sargent
Dale Sartor
Sean Sasano
Glen Sato
Glen Sato
Rebecca Satoskar
Rebecca Sawyer
Carolyn & Paul Sax Family Gift Fund
Holly Saydah
Emily Scarborough
Karen Scarr
Anthony Scavone
Lawrence Schacht
Jan Schachter
Doug Schaefer
Raymond Schaefer
Doug Schafer
Peter Scheirer
Carla Scherer
Ann Scherlis
Susan Scherman
Scot Schermerhorn
Vicki Scherwin
Karl Schiller
Roberta Schine
Susan Schlansky
Audrey Schlette
Dan Schloegel
Schmidt Family Fund
Benjamin Schnayerson
Mary Kate Schneeweis
Carol Schneider
Norman Schneider
Kate Schnell
Dick Schoech
Tony Schoenberg
Andi Schoenman
James Scholl
Sheila Schraier
Janet Schreibstein
Mark Schreiner
Stephen Schreiner
Albert Schultz
Robin Schultz-Purves
Bram Schumer
Sherry Schupbach
Norbert Schurer
Dennis Schurmeier
Lyndley Schwab
Kathleen Schwallie
Julie Schwartz
Naomi Schwartz
Robert Schwartz
William Schwartz
Elizabeth Scott
Justin Scott
Michael Scott
Charles Scrivner
Megin Scully
Maris Scully Shields
James Seaman
Kathryn Sederberg
Holly Seefeldt
Paul Segalini
Richard Segan
Ya'el Seid-Green
Miriam Seifter
William Seligmann
Matt Semel
Mary Semrow
Carola Sena
Frank Serravalli
James Servidea
Teweldebrhan Seyoum
Matan Shacham
Elizabeth Shafer
Richard Shamos
J. Shapiro
Joel & Jane Shapiro
Joseph Shapiro
Laurie Shapiro
Disha Sharma
Gaurav Sharma
Sharon Doney Family Foundation
Ronald Sharp
Sharon Sharp
Kevin Shaw
Wendy Shay
Philip Shecter
Barbara Sheehy
Walter L. Sheffield
Walt & Sarah Sheffield Family Fund
Rachel Sheinbein
Sandra Sheldon
William Shen
Ada Sheng
Polly Sheppard
Sheri Lanoff
Andrew Sherlock
Mary Sherman
Scott & Judy Sherman
Mary Sherwood
Tara Shewchuk
Candice Shih
Sheri Shilling
Jen Shim
William Shirer
Christy Shirilla
David Shogren
Barbara Shoor
Brad Shortt
Kathleen Shuman
Nancy Sidamon-Eristoff
Andrew Sidman
Alyssa Sieffert
Laura Siemers-Kennedy
Tanya Siff
David Silbert
Amy Silver
Barry Silverman
Brenda Silverman
Lynne Silverstein
Stephen Simko
Andrea Simmons
Karen Simmons
Melinda Simonson
William Simpkins
Sienna Singer
William Singer
Kumud Singh
Ravi Singh
Amrita Singhal
Michelle Sinnott
Karen Siroky
Sean Skeen
David Skurnik
Deborah Slater
Kaye Slavet
Phyllis Slavin
Rachel Slivnick
Ann Small
Richard Small
Roy Smalls
Alexander Smith
Cate Smith
Charlotte Smith
Christine Smith
Elske Smith
Joel Smith
Julie Smith
Ksenia Smith
Margot Smith
Michael Smith
Sally Smith
Paula Smith Arrigoni
Smith Charitable Fund
Lisa Smyle
Liz Smyth
Annamay Snyder
Holly Snyder
Amy Sobel
Eileen Soderstrom
Lynn Soleski
Hilary Soloff
Barbara Solomon
David Solomon
Bonita Song
Jeanne Sorvillo
Ruth Sosniak
Susan Sotelo
Jonathan Sousa
Brian B. Spear
Nora Spiegel
Spielman Family Foundation
Sarah Spiess
Moira Spillane
Sally Spivack
Stephen Sposato
Vinod Srinivasaraghavan
Bonnie & Stuart Stainman
Tamara Stanfill
Paul Staniforth
James Stansfield
Seth Stanton
Christopher Starace
Richard Starke
Carolyn Starkey
Chris & Amy Stecher
Joelle Steefel
Brian Steele
David Steele
Jeanna Steele
Wesley Steele
Kc Stegbauer
Berl Stein
Judy Stein
David Steinhart
Harvey Steinhaus
Cori Stell
Vincent Stenerson
Robert Stengel
Robert Stephens
Judith Stephenson
Krista Sterken
Ellen Stern
Katherine Stewart
April Stewart Klausner
Elizabeth Stickney
Nancy Stillman
Claire Stilwell
Vanessa Stipinovich
Peter Stockman
Aaron Stokes
Lori Stokes
Suzanne Stokes
Ann & Michael Stone
Elaine Stone
Joan Story
Marda Stothers
Polly Strahan
Bruce Strand
Richard Stratton
Richard Strauss
Michael Strong
Caitlin Stuart
Jamienne Studley
Robert Stumpf
Patricia Sturdevant
Keith Sturgess
Taylor Sublett
Michael Such
Susan Sugar
Craig Suits
Diana Sullivan
Mary Sullivan
Kerri Sumlinski
Doris Sumner
Rita Susnow
Harvey Susswein
Julie Sutherland
Patrick Sutton
Boris Svetlichny
Conny Swacha
Gwenyth Swain
Richard Sweeney
Laura Sweet
Victoria Swerdlow
Nelda Swiggett
Harry Swope
Jai Swyter
Crystal Szewczyk
Marci Tabenken
Rebecca Taber
Sarah Taber
Eileen Taglang
Tracy Talbot
Stephen F. Talian
Marilee Talmage
Dick Tam
Leslie Tamminen
Leslie Tamppari
Ilana & Neal Tandowsky
Kirsten Taniguchi
Gordon Tanner
John Tanner
Sally Tappert
Geraldine Tarini
Tart Giving Fund
Susan Tarvin
Peggie Tarwater
Cory Tatsch
Ian Tauber
Eric Taussig
David Tazik
Adrienne Teleki
Mark Tellegren
Jillian Tempesta
Spencer Terris
Darylen Terry
Denise Terry
Terry Family Fund
Suzan Tessier
Robert Thayer
Sharon Thiel
David Thom
Andrea Thomas
Jeanne Thomas
John Thomas
John Michael Thomas
Stephanie Thomas
Steve & Kris Thomas
Elizabeth Thompson
Janie Thompson
Jennifer Thompson
Justin Thompson
Fiona Thwaites
Kendall Tieck
Julie Tiedemann
Deborah & Allan Tiedrich
Carol Tienken
Michael Tiernan
Steven Tilman
Terri Timberman
Aurelio Tinio
Brian Tivol
Susan Todhunter
Albert Togut
Toledo Family Fund
Nancy Tomich Charitable Foundation
Pam Topping
Santos Torres
Lois Tow
Melissa Townsend
Helen Toy
Geneva Travis
Michelle Tremain
George Tressel
Susan Trester
Dawn Tripp
Dale Tritschler
Maria Trojanowska
T. Trombetta
Tropp Donor Advised Fund
Martha Trovillion
Patricia Truman
Caroline Tsai
Catherine Tsao
Bruce Tsiknas
Alice Tsoi
Lynn Tsumoto
Henry Tucher
Marsha Tucker
Timothy Tucker
Joanne Tully
Laura Tully
Laura Tully
Randall Turner
Marissa Twite
Katherine Tyler
Jane Tyndall
Stephen Underwood
Serena Unrein
Kristen D. Upper
Noah Urban
Patricia Urso
Robert I. Usdan & Amy Yenkin
Frances Valdez
Margaret Van Naerssen
Mary Van Ness
Annemarie Van Roessel
Peter Van Syckle
Lois Van Valkenburg
Rein & Jan Van West
Rein & Jan Van West
Nancy Vangsness
Court Vantassell
Judy Vargas
Lynda Varing
The Andy & Kathy Varlow Charitable Fund
Sara Varra
Angus Vaughan
Ronald & Christina Vera Charitable Fund
Laurina Verbrugge
Kenneth Vernon
Steven Vettel
Julia Viazmenski
Judith Vicari
Hollyann Vickers
Erica Villanueva
Susan Vincent
Nicholas Vines
Nina Vinik
Michael Vinson
Ben Vitale
David Vogel
Anne Voigts
Judd Volino
Kelly Volkar
Martha Vollenweider
Anthony Von der Muhll
Esther Von Laue Bernard
Wabash Avenue Presbyterian Church
Hope Wachter Kaplan
J. Arthur Waddington
Wadycki Family Charitable Fund
Catherine Wagner
Claire Wagner
Evelyn Wagner
Nancy Wagner
Sherry Wagner
Christine Waite
Marion Waldman
Anna Waldthausen
Mohammad Walizadeh
Curtis Walker
Fritz Walker
Jack Wallace
Jeanne Wallace
James Wallis
Alex Walter
Kathleen Walter
Tom Walton
Amy Wang
Mimi Wang
Tammy Wang
Joe Ward
Don Ware
Janet Warfield
Carol Warner
Kyle Warren
Mary Warren
Brian Washington
Remco Waszink
Tom & Linda Watkins
Lynn Watterson
Elizabeth Wayman
Heather Ways
Kristel Weaver-Schoeneman
Christina Weber
Erica Weber
Mitchell Weber
Paula Weber
Carol Webster
David Webster
Kimberly Webster
Susan H. Webster
William Weech
Christie Weeks
Crystal Weeks
Steven & Janis Weidenhammer
Stephen Weil
Lisa Wein
Joel Weinberg
Les Weinberg
Marcia Weinberg
Martin Weiner
Robert Weiner
Stephen Weiner
Weingarten Arnsparger Charitable Fund
Alan Weinschel
Brad Weinsheimer
Elaine Weinstein
Jordan Weinstein
Ronald Weintraub
Jim Weisenbach
Andrew Weisenfeld
Michele Weisner
Emma Weiss
Wendy Weiss
Steve & Linda Weitz
Carl Welch
Susan Welde
Joan Wells
Peter Wells
Carole Wells-Desin
Ellen Welty
Kimberly Welty
Cindy Wen
Louise Werner
Charles Wessler
Charlie Westbrook
Lynne Westerhout
Mary Westheimer
Deborah Westler
Christopher Westover
The Westport Fund
Amy Weyant
Linda Weynand
Kathleen A. Whattam
Maggie Whitaker
Blair White
Frances White
Kathryn White
Paul White
Brent Whitman
Jessica Whitman
Glen Whitmer
Nicole Whitney
Thomas Whitt
Kathryn Whitten
Alex Whitworth
Lily Wicker
Erin Wickering
Molly Wiegand
Robert Wieman
Elizabeth Wiggans
Jana Wilcke
Sandra Wilder
Christopher Wildrick
Maureen Williams
Patricia Williams
Carrie Williamson
Michelle Willing
Amanda Willis-Frye
Michael Wilmar
Beth Wilson
Darien Wilson
Lisa Wilson
Robert H. Wilson
Sara Wilson
Ted Wilson
Warren Wilson
Wilson Family Giving Fund
Anthony Winchester
Karla Winkler
Selby Winkler
Sonya Winner
Walter Winshall
Louis Wislocki
David Witcoff
Gretchen Wixtead
Carol Wolchok
Ann Marie Wolf
Leonard Wolf
Linda Wolf
Megan Wolf
Roger Wolfe
James Wolfe Wood
Alma Wolff
Osa Wolff
Ken Won
Marcia Wong
Renee Wong
Anita Wood
Lisa Wood
Scott Wood
Stacey Wood
Tom Wood
Laura Woodard
Laurie Woog
Andrea Worthington
Kara Worthington
Doug Wright
Maria Dolores Wright
Walker Wright
Mike Wuest
Elizabeth Wullert
Cathy Wyatt
Declan Wyrick
Xcel Energy Foundation
Erica Yader
Michelle Yanez-Kerr
Anne Yang
Arlene Yang
Ann Marie Yasin
Calla Yee
Ray Yep
Donna Lee Yesner
Aj Yoakum
Sharon Yockey
James Young
James Young Jr
Hope Yu
Samuel Yun
Ertan Yuzak
Phillip Zackler
Lisa Zager
James Zale
Kim Zamboldi
Barbara Zamora
David Zanders
Carol Zapalowski
Connie Zeigler
Gary Zellerbach
Wendy Zellers
Karen Zemelman
Syma Zerkow
Lauren Ziegler
Jan Zimmerman
Catherine Zingale
Kathy Zingshiem
Jay Zipursky
Arthur Zirger
John Zlogar
Marcel Zocher
Freya Zork
Financials
A detailed breakdown of our 2018 financials.