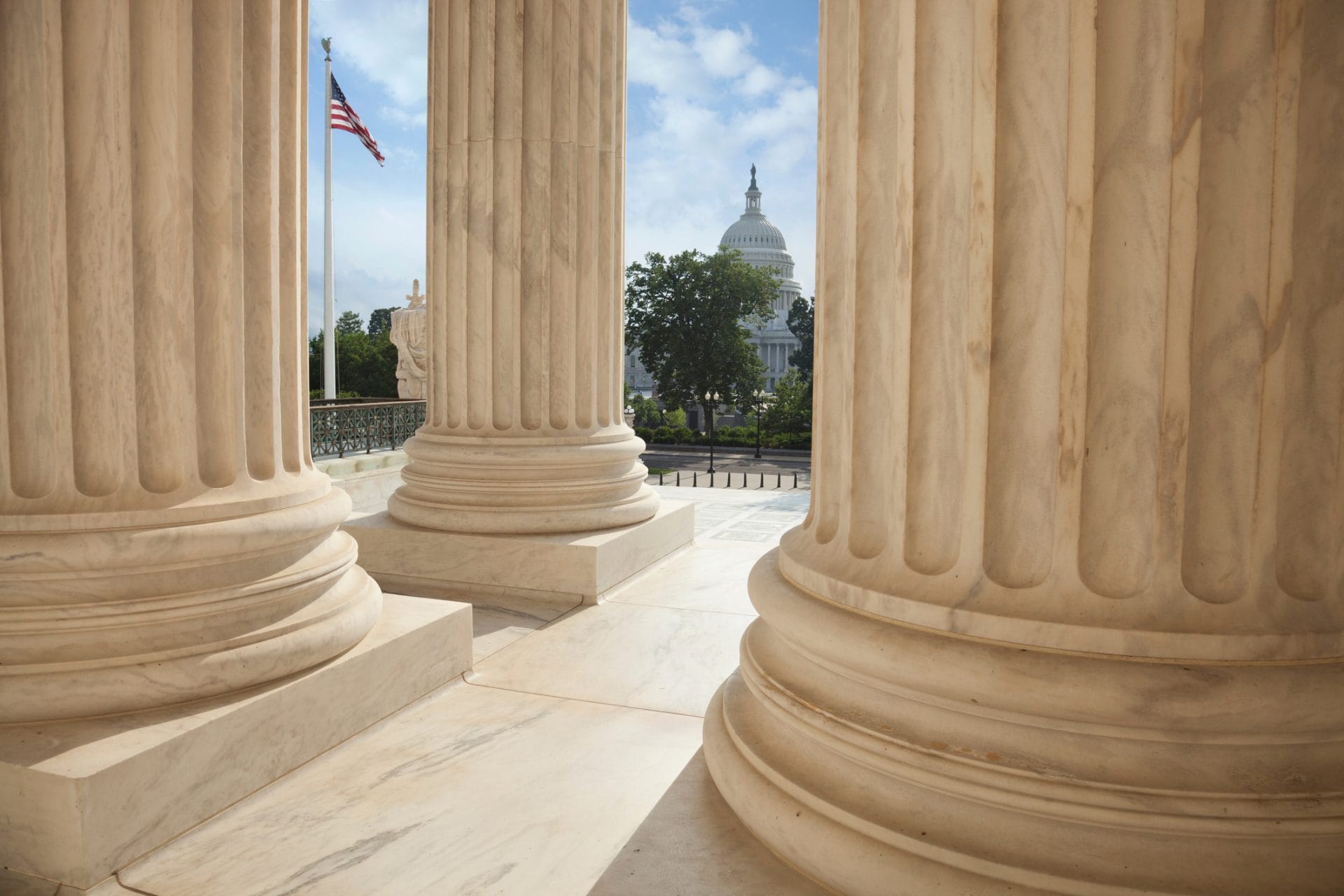 How States Impacted by Bruen Can Act to Protect the Public
Why the Radical Bruen Decision is a Threat to Public Safety 
On June 23, in New York State Rifle & Pistol Association ("NYSRPA") v. Bruen, the US Supreme Court issued the most significant Second Amendment ruling in over a decade. Most immediately, this ruling invalidated part of a New York state law that, for more than a century, has provided local officials with discretion to protect their communities by issuing licenses to carry firearms in public only to people who have a particularized safety concern or other unique reason for carrying deadly weapons in public streets and crowds.
Alarmingly, the Court also used this occasion to demand courts apply a radical new test when reviewing all future cases that implicate the "plain text" of the Second Amendment. Previously, every single federal appeals court had ruled that judges reviewing Second Amendment challenges should consider the public safety benefits of a challenged law.
But the Court's test in Bruen may now render basic public health and safety considerations—like the public's interest in preventing the murder of children—tragically and dangerously irrelevant. Instead, the Supreme Court's ruling would demand that courts evaluating these laws in the future only consider whether a reasonably analogous restriction is part of the nation's longstanding historical tradition.
Gun safety regulation is part of the longstanding tradition of the nation. But this history-only test invites radical judges to cherry pick the historical record to justify ideologically driven attacks on commonsense laws. Going forward, it will be critical to demonstrate that this country has a strong historical tradition of gun safety laws dating back to before its founding, and that contemporary laws are grounded in hundreds of years of tradition.
New York acted immediately in response to this ruling. The New York law includes a number of important policies, including training requirements for those who want to carry a concealed gun, robust vetting in the application process, protecting sensitive places where guns should not be carried, removing the burden on property owners to inform others that guns are not allowed on their property while allowing property owners to opt-in, and strengthening New York law on the safe storage of firearms.
But, the Court's opinion will also require an urgent response from lawmakers in five other states—California, Hawaii, Maryland, Massachusetts, and New Jersey—that have similar laws governing licenses to carry firearms in public. Together, these states are home to more than 80 million people, over one-quarter of the US population. And it's important to note that this list of states most urgently impacted by Bruen includes the states with the lowest, second lowest, and fourth, fifth, and seventh lowest rate of gun-related deaths in the nation. Lawmakers in these states responded to their constituents' desire for a safer future and took strong and effective action to protect them from gun violence in public spaces. They succeeded far more than many other states with weaker gun laws. Their communities now face the threat of a new flood of weapons on public streets and spaces, dangerously turning more arguments and fistfights into shootouts and funerals.
MEDIA REQUESTS
Our experts can speak to the full spectrum of gun violence prevention issues. Have a question? Email us at media@giffords.org.
Contact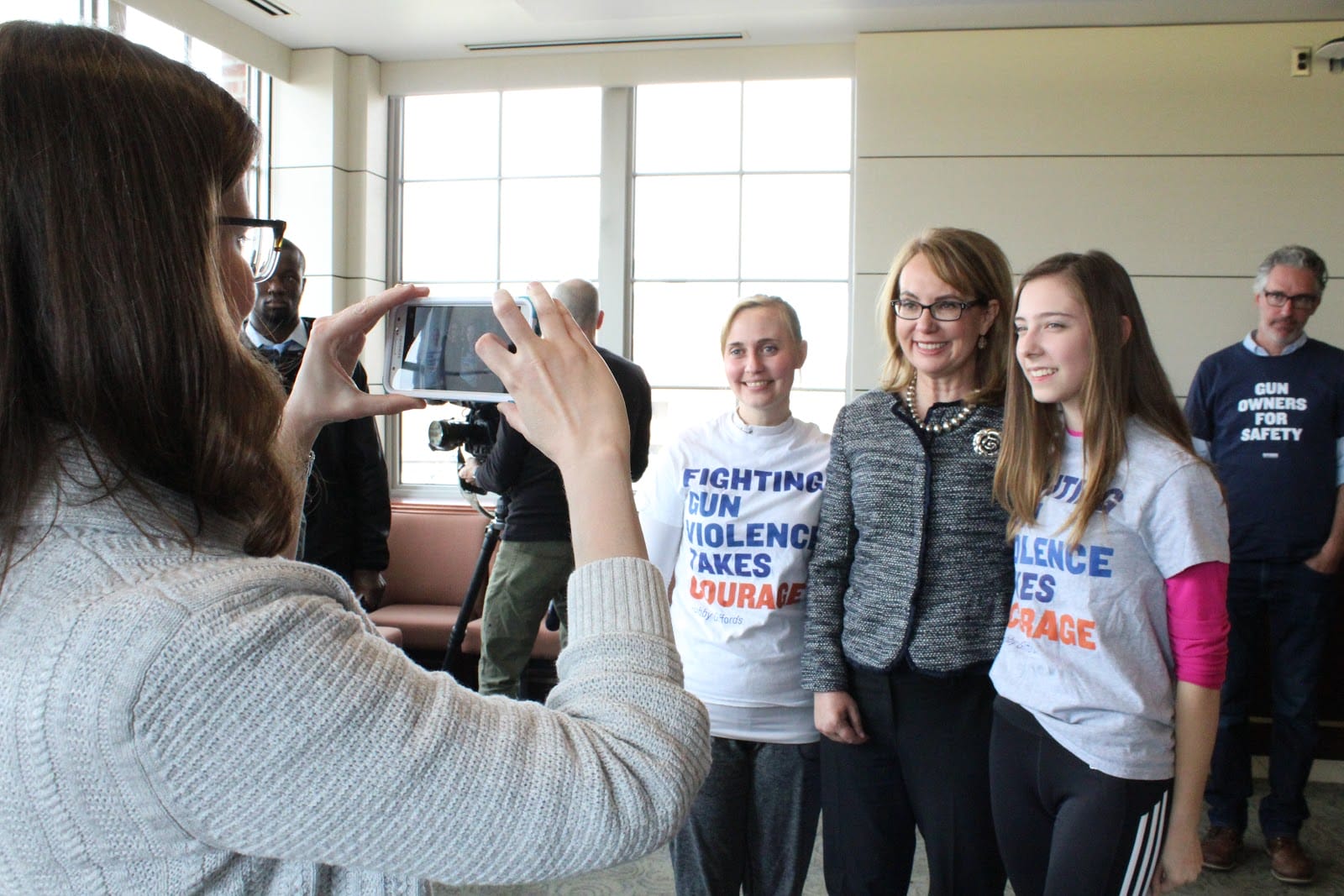 States Can Respond by Strengthening Public Carry Licensing Laws
Importantly, lawmakers in these affected states have a path forward to protect the public and limit the harm this ruling might cause. Giffords has worked with lawmakers, legal experts, survivors, advocates, and other partners across the gun violence prevention movement to develop plans for rapid and effective legislative responses to Bruen.
The impacted states will likely be compelled to amend their public carry licensing laws to limit the discretion of local authorities to deny public carry permits to most members of the general public in the interests of public safety. But the majority opinion and concurring opinions authored by Justices Kavanaugh and Roberts make clear that lawmakers may still act to limit who is authorized to carry guns in public, how they are authorized to do so, and where they are authorized to do so.
To limit the harm the Supreme Court ruling will have on public health and safety, lawmakers in impacted jurisdictions should consider the following.
1. Strengthening qualification standards for licenses to carry firearms in public
Lawmakers in impacted states should strengthen their licensing standards to ensure that members of the general public may only qualify to carry loaded deadly weapons in public if they are at least 21 years old and demonstrate that they do not have a history of criminal, violent, or other conduct presenting a risk to public safety.
Public carry licenses should not be issued if, among other factors, a comprehensive fingerprint-based background check indicates that the applicant has a record of:
Criminal convictions for offenses involving:

The use or threatened use of violence
The unlawful use, carrying, possession, or trafficking of firearms
Stalking or intimidation
Hate crimes, insurrection, or illegal paramilitary activity
DUIs and other crimes related to severe drug or alcohol abuse
The unlawful endangerment or abuse of children, family members, dating partners, and vulnerable adults
Human trafficking or drug trafficking
Any other crimes that make a person legally prohibited from accessing firearms under state or federal law

Being restrained by court protection orders against domestic violence and abuse
Being restrained by other court orders protecting any other person or group from violence, abuse, or harassment
Mental health-related commitments, adjudications, treatment orders, or emergency psychiatric holds
Being subject to extreme risk protection orders
Alcohol abuse disorders
2. Strengthening licensing procedures to promote more robust vetting of applicants
In addition to the categorical qualification standards outlined above, state lawmakers should establish a robust vetting process so that public safety officials review objective indicia of safety risk when determining whether an applicant is qualified for a public carry license.
56%
Fewer mass shootings with licensing
States that have firearm licensing laws experience 56% fewer fatal mass shootings than states without.
Source
Daniel W. Webster, et al., "Evidence Concerning the Regulation of Firearms Design, Sale, and Carrying on Fatal Mass Shootings in the United States," Criminology & Public Policy 19, no. 1 (2020): 171–212.
Many high-profile mass shootings have been perpetrated by gunmen with a history of violent, threatening, or abusive behavior, even if they did not have a disqualifying history of criminal convictions. Violent acts can be prevented if authorities are aware of these dangerous indicators. Lawmakers should require applicants to provide supporting character references, attend an interview with licensing officials, and authorize the release of relevant records to the licensing authority, including records relevant to any mental health or alcohol abuse condition that may impact their risk, or lack thereof, to public safety. 
State laws should also direct licensing officials to conduct a review of publicly available internet postings and information, such as social media profiles, and to contact relevant law enforcement officers, current or recent cohabitants and intimate partners, and, where relevant, other officials such as college or university campus officials, to determine whether the applicant has made threats of violence or is otherwise likely to be a public safety risk with a firearm.
Finally, state lawmakers should ensure that individuals continue to pass this vetting process in order to renew public carry licenses at regular intervals.
3. Strengthening licensing procedures to ensure applicants receive comprehensive firearm safety training
States should ensure that applicants for licenses to carry firearms in public demonstrate that they have recently passed a comprehensive firearm safety training course that includes live-fire training, as well as training on the safe handling of firearms and the lawful use of firearms. 
Applicants should also be required to pass a written safety test, similar to the driver's license test required in many states, regarding the safe and lawful carrying and use of firearms, including laws governing the use of force, storage of firearms in vehicles, child access prevention, and applicable location restrictions where carrying of firearms is not permitted. 
Finally, state lawmakers should also ensure that applicants acknowledge receipt of specified warnings regarding these laws and acknowledge that they will comply and not engage in unlawful conduct related to the carrying, storage, and use of firearms. 
4. Protecting especially sensitive places by designating them as off-limits to weapons carrying
The Supreme Court's decision reaffirmed that it is settled law that sensitive locations, like government buildings, can be protected by restricting all civilians from carrying firearms in these locations.
State lawmakers should act to broaden existing sensitive location restrictions to provide broader protection to more public spaces, including but not limited to:
Places where children and students congregate, such as K–12 school zones and areas where school activities are held, daycares, playgrounds, fairgrounds, public parks, and college or university campuses
Places where alcohol is served, including bars and casinos
Places where groups of people are confined in a particularly dense and/or emotionally charged atmosphere, such as sports stadiums and concert venues
Places where people are expressing their First Amendment rights, including mass protests, demonstrations, or parades
On mass transit, where the presence of weapons can pose particularly high risk, such as airports, trains, buses, and subways
Areas such as government buildings, courthouses, and polling locations, where the presence of firearms may interfere with the safety of democratic processes
States should also make it clear that guns cannot be carried on private property unless the property owner has given express permission.
Finally, states with laws that generally preempt and preclude local governments from enacting local gun safety-related ordinances should repeal or narrow these state laws to ensure that cities and counties may, by local ordinance, designate additional places as sensitive locations in their communities tailored to the particular needs and vulnerabilities of their own jurisdictions.
JOIN THE FIGHT
Gun violence costs our nation 40,000 lives each year. We can't sit back as politicians fail to act tragedy after tragedy. Giffords Law Center brings the fight to save lives to communities, statehouses, and courts across the country—will you stand with us?