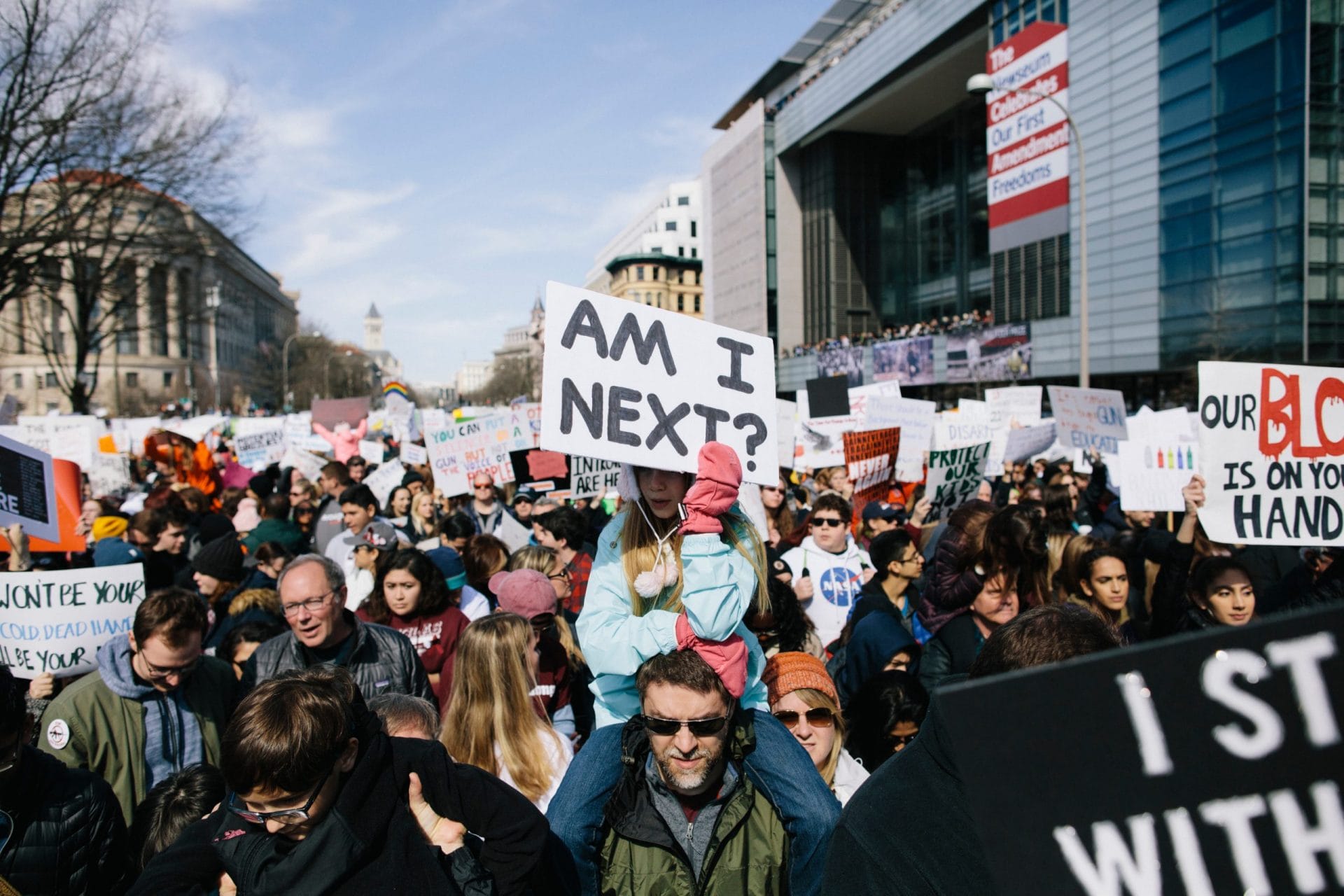 Protecting the Next Generation
Strategies to Keep America's Kids Safe from Gun Violence
In the wake of the tragedy at Marjory Stoneman Douglas High School, in Parkland, Florida, three weeks ago, the issue of gun violence and its far-reaching impacts on young people has once again been thrust into the spotlight. Our new report, Protecting the Next Generation: Strategies to Keep America's Kids Safe from Gun Violence, examines the life-altering implications for the children who witness or survive shootings, particularly with regard to their mental health. Yet, the substantial impact of exposure to violence can be mitigated with the adoption of lifesaving gun safety laws that ensure firearms stay out of the hands of minors and those who may be a threat to themselves or others.
The dangerous consequences of the gun violence epidemic cannot be overstated. School shootings may garner the most attention, but in fact they represent a small percentage of tragedies when it comes to the deadly intersection between kids and guns—many more children experience gun violence in other ways, like domestic violence, urban gun violence, unintentional shootings, and suicide. And the impact of gun violence on kids is staggering:
Since Columbine alone, more than 150,000 minors have been shot in the United States. Additionally, 150,000 students in at least 170 elementary, middle, and high school have experienced school shootings.
In real economic terms, the annual cost of gun violence to children alone is at least $21 billion.
Nearly 60% of all high school students report fears of a mass shooting at their school or in their community.
Nearly 40% of children exposed to a shooting will develop post-traumatic stress disorder.
Guns are now the third-leading cause of death for all Americans under age 18.
But, as the brave survivors of the Parkland shooting have pointed out, well-researched, concrete solutions exist. There are a host of policies and programs outlined in this report, designed and proven to reduce gun violence and save lives, like:
Prevent Access to Guns: Nearly 1.7 million American kids live in homes where guns are loaded and unlocked. Children find them and, tragically, use them in unintentional shootings, teen suicides, and school shootings. Enacting laws that require safe storage, punish adults who make it easy for children to access guns, and encourage the development of gun safety technology will save kids' lives.
Raise the Minimum Age: The shooters in Newtown and Parkland were too young to buy beer but old enough to purchase AR-15–style rifles. We should strengthen age requirements, beginning by prohibiting anyone under 21 from purchasing semiautomatic rifles.
Disarm Dangerous People: The Parkland shooter exhibited warning signs that he was armed and dangerous, even posting online that he wanted to become a school shooter. Extreme risk protection order laws allow law enforcement and family members to petition a court to temporarily disarm people like him and other potentially violent individuals.
Invest in Urban Gun Violence Prevention and Intervention Programs: For black families in America, the chance of a male child dying from a gunshot wound is 62% higher than dying in a motor vehicle crash. Strategic intervention programs in urban communities plagued by gun violence have been able to cut gun homicide rates by as much as 50% in as little as two years. States should fund and support these lifesaving programs.
It's long overdue that our lawmakers stand up to the NRA by considering and enacting policies and programs like these. Our children need protection, and they're speaking out and demanding congressional action on this issue. We're proud to fight for gun safety alongside these courageous students and invite you to learn more about how lawmakers can help save a generation of kids from experiencing the terror and horror gun violence wreaks on their lives.
Read our new report to learn how your lawmakers can take action for student safety—Protecting the Next Generation: Strategies to Keep Kids Safe from Gun Violence.
MEDIA REQUESTS
Our experts can speak to the full spectrum of gun violence prevention issues. Have a question? Email us at media@giffords.org.
Contact