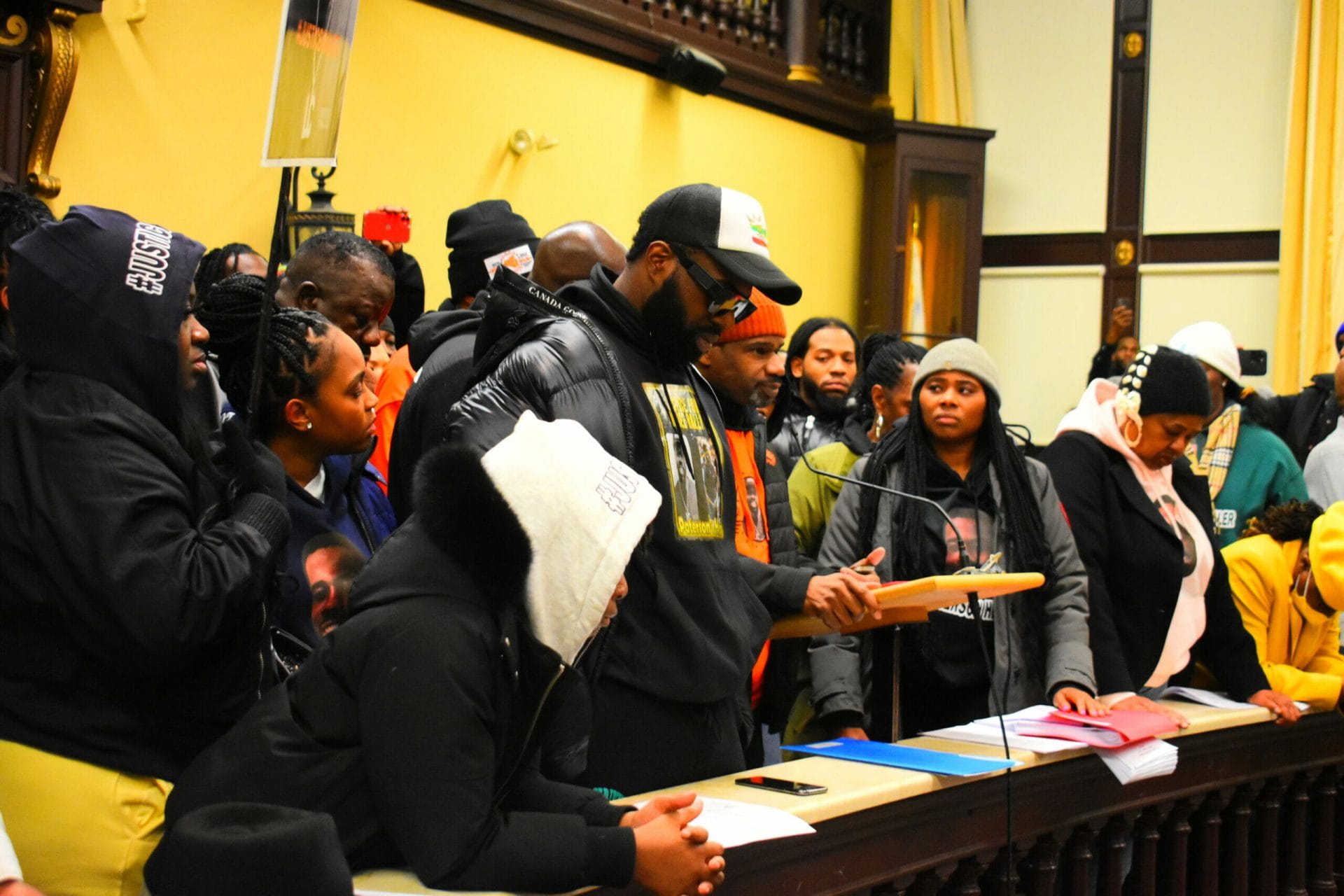 A Call to Protect Peacemakers
Today, a daughter is left without her father, a mother without her son, a program without its leading mentor, and a community without its neighborhood hero.
Header photo courtesy of Ajee with Bell Visuals LLC.
With their acute awareness of the ongoing violence in the communities they serve coupled with their own lived experiences, community violence intervention workers understand the pain that gun violence can leave on their community on a deep level. They are unsung heroes who can be relied upon in times of crisis to respond with courage and compassion.
Community violence intervention (CVI) refers to community-led strategies designed to interrupt the transmission of violence by engaging those at highest risk. CVI workers use their skills and credibility to stop conflicts from escalating without resorting to weapons. These distinct qualities are only some of their greatest assets, as they work tirelessly to help the nation reimagine public safety.
However, there are elements of danger embedded in their job description that are often overlooked: the risks they face by attempting to resolve tense situations in their pursuit of peace, and the emotional strain of being regularly exposed to violence.
At only 31 years old, Najee Seabrooks embodied all the positive qualities of a CVI worker. Having suffered a gunshot wound himself, Najee committed his life to interrupting violence and building a stronger community. As a high-risk interventionist with the Paterson Healing Collective (PHC) in New Jersey, he was a beacon of hope—always present to support those in need, providing mentorship, guidance, and empowerment with unwavering devotion to his mission. This, in part, is why Najee's death at the hands of police has shaken the Paterson community and CVI workers across the country.
Grieving the Loss of Najee Seabrooks
The Paterson Healing Collective is a hospital-based violence intervention program based out of St. Joseph's Hospital in Paterson, New Jersey. The program's CVI workers assist people at their bedsides in the aftermath of violent injury by providing support services like crisis response, case management, school-based prevention programming, and more. Since its inception in 2020, PHC has aided more than 250 victims of gun violence by way of grant funding awarded by the New Jersey Office of the Attorney General.
On March 3, Najee was experiencing a mental health crisis, leaving him in a vulnerable position and seeking support from those he thought could help him most. He barricaded himself inside his bathroom and reached out to a group chat that included his director, supervisor, and colleagues at PHC for assistance. As his team rushed to his aid, Najee also called the police to let them know that he was in crisis and needed immediate help.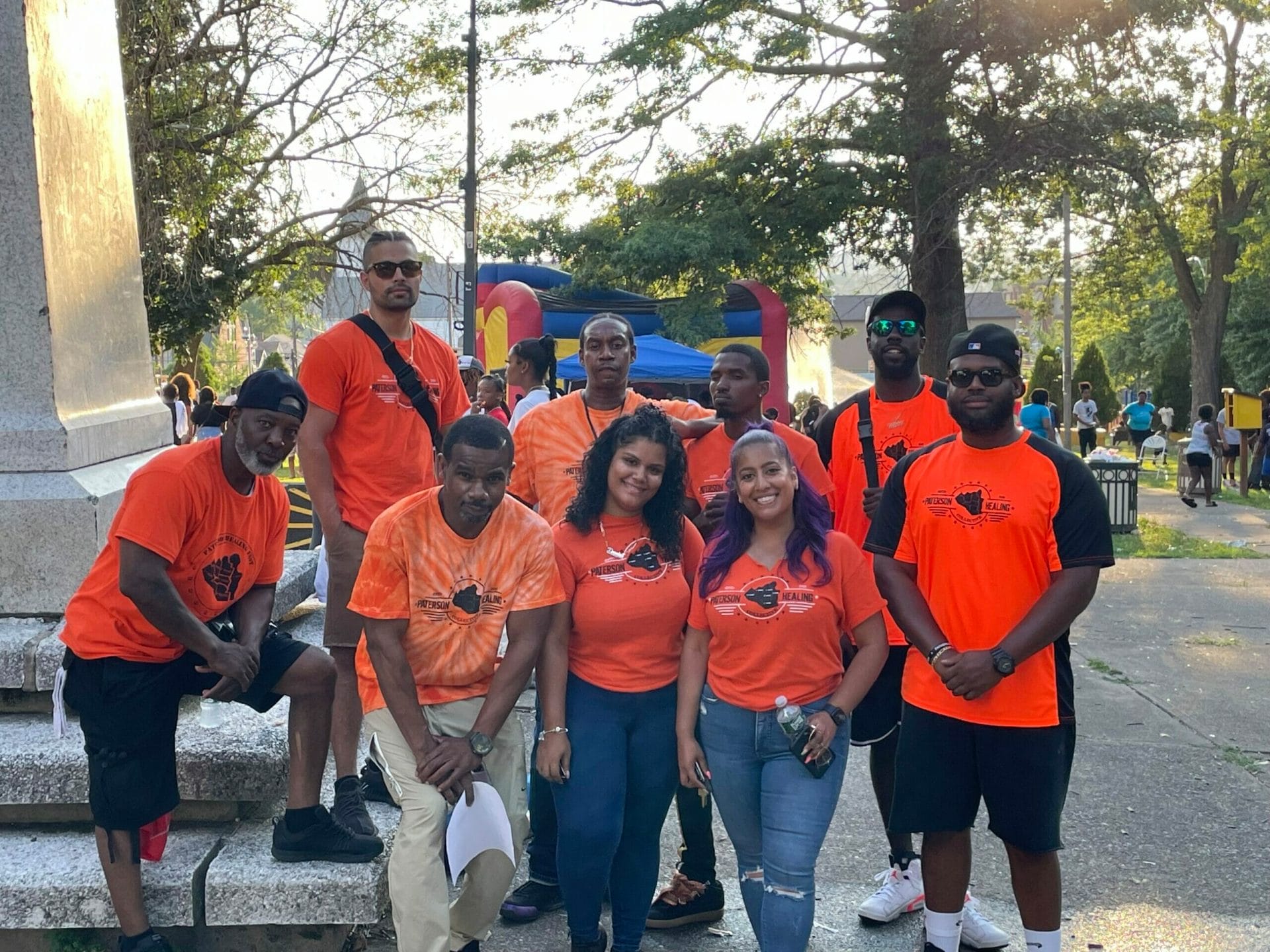 When his coworkers arrived at Najee's building, they pleaded with the police's emergency response team to let them inside, showing the text messages Najee was sending to the group. "I just want to hear one of y'all's voices," he wrote, "before they try to kill me." Despite having assisted the police department with conflict resolution in prior instances, the trained crisis responders from PHC were denied permission to help. 
After a five-hour standoff and a building evacuation, officers negotiated their way inside Najee's apartment. They encouraged him to come out of his bathroom while continuing to aim their guns. When he eventually came out, he was met with a burst of gunfire. About an hour later, Najee was taken to the hospital, where he passed away from his injuries.
"You're going to go through a lot of stuff but it's all about how consistent you are and how you stay true to yourself and get yourself out of those situations as well…You got to know your connections. Don't ever be disrespectful to the people that's helping you." — Najee Seabrooks speaking to Paterson youth
The loss of Najee Seabrooks highlights the consequences of a system that fails to recognize the value and expertise of those who work to prevent violence in their communities. Had the city properly recognized the Paterson Healing Collective staff as competent crisis responders and given them permission to act, Najee might still be alive. Instead, we are grieving the loss of someone who was killed by the very same violence he sought to prevent by the very same people he called for help.
A Vision for Future Crisis Response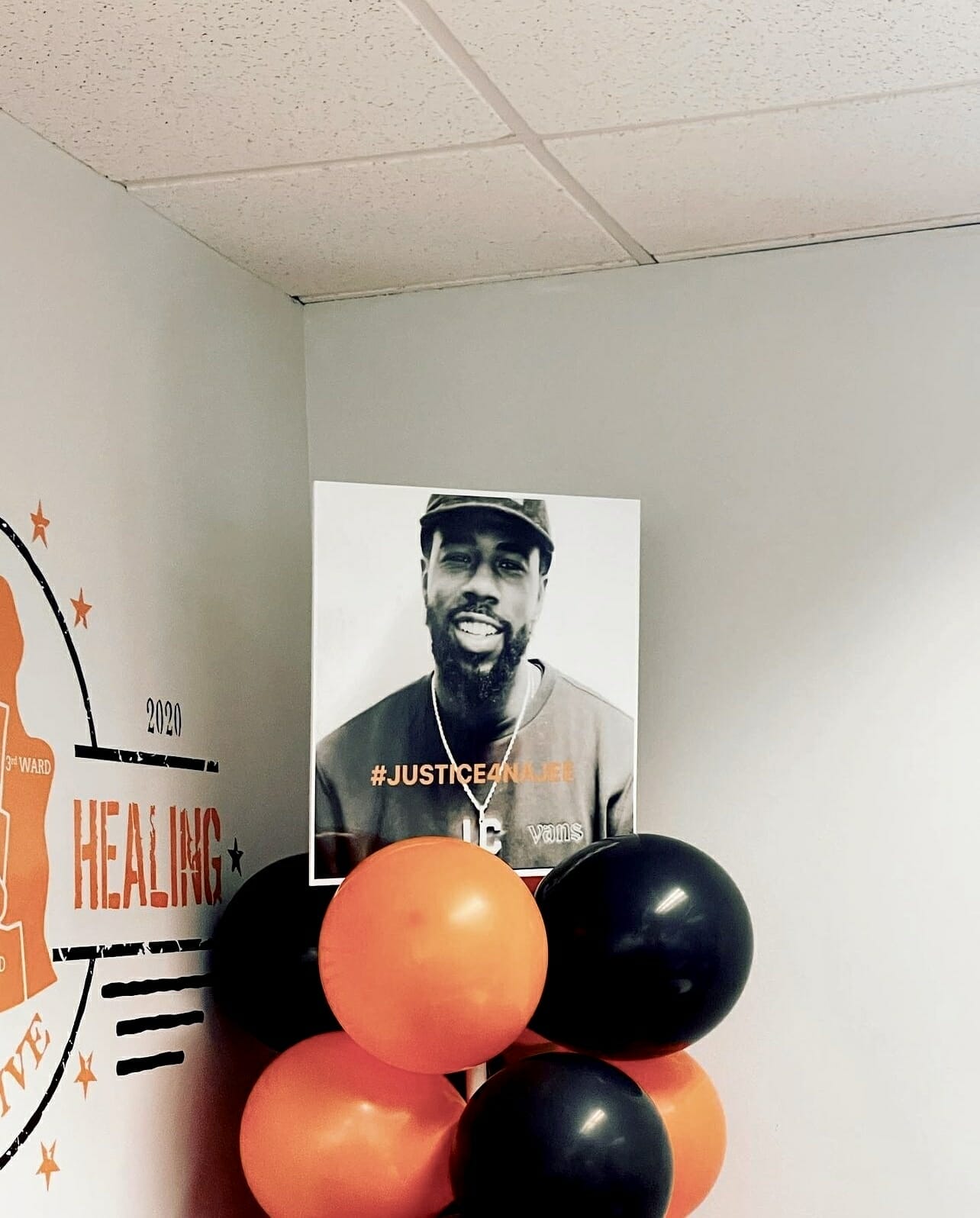 There are two painful lessons from this tragedy. 
Responders must be well-trained in de-escalation techniques and able to handle situations with a trauma-informed approach that doesn't depend on lethal force. In New Jersey, two out of every three uses of force by law enforcement involve a civilian suffering from mental illness or under the influence. This is neither an appropriate nor an effective way to respond to crises.
Communication between law enforcement agencies and crisis response teams is crucial to ensuring that the appropriate resources are being utilized to handle crises effectively and peacefully. If both are called to the scene, law enforcement should be comfortable relinquishing control and supporting trained, unarmed civilian responders. 
We also cannot ignore the systemic issues that contribute to mental health crises in the first place. This means not only investing in violence intervention and prevention programs in the interest of the broader community, but also investing in the people working to broker peace and cultivate safety.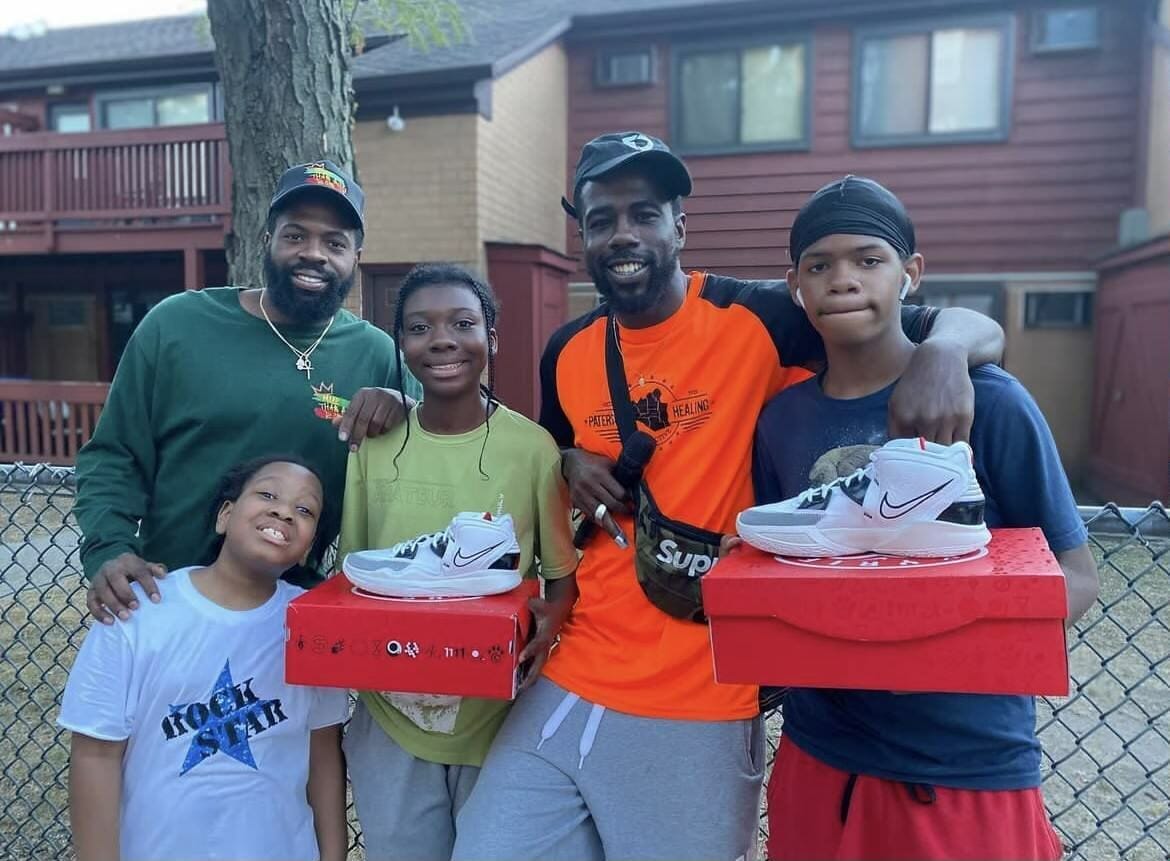 While law enforcement officers have access to a range of resources and benefits to help them cope with any trauma they may experience on the job, community violence intervention workers often have far more limited support. These underpaid and overworked professionals like Najee are essential components of any public safety plan. They deserve a significant investment in their health and well-being.
Despite this loss, the Paterson Health Collective remains committed to serving as a resource to community members at risk of violent injury. At the same time, they are actively tending to their own healing and demanding police accountability for Najee's death. The perpetuation of trauma and lack of structural support for community violence intervention workers, however, cannot continue to be the norm.
Now is the time for cities across the country to recognize community violence intervention workers as trained professionals willing and able to respond to crises—and there's no better place for this recognition to begin right now than Paterson, as a fitting tribute to Najee's legacy and the dedicated efforts of the Paterson Healing Collective.
In-text photos courtesy of Paterson Healing Collective.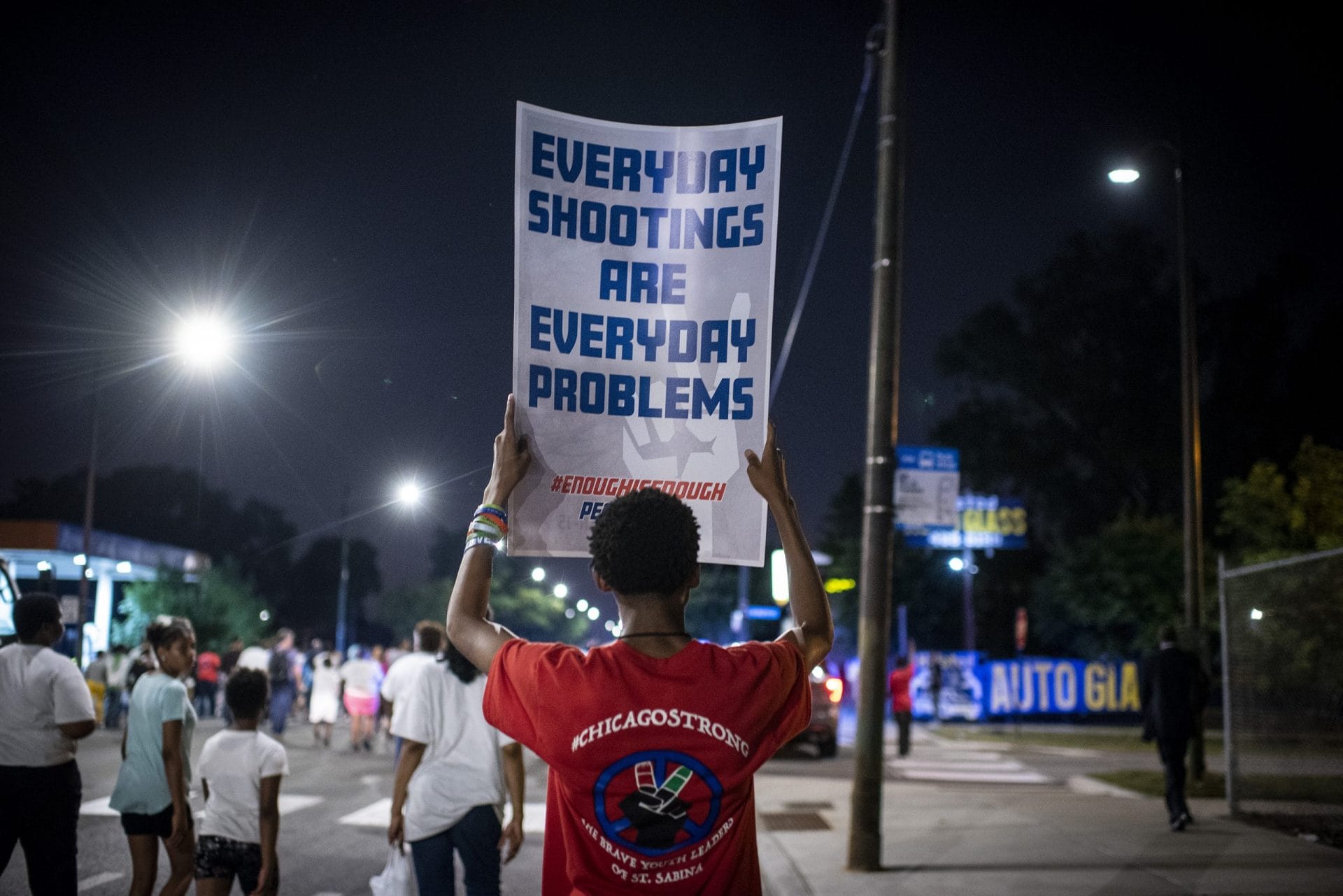 SPOTLIGHT
COMMUNITY INTERVENTION
Community violence intervention focuses on reducing the daily homicides and shootings that contribute to our country's gun violence epidemic. We created Giffords Center for Violence Intervention to champion community-based efforts to save lives and improve public safety. 
Read More