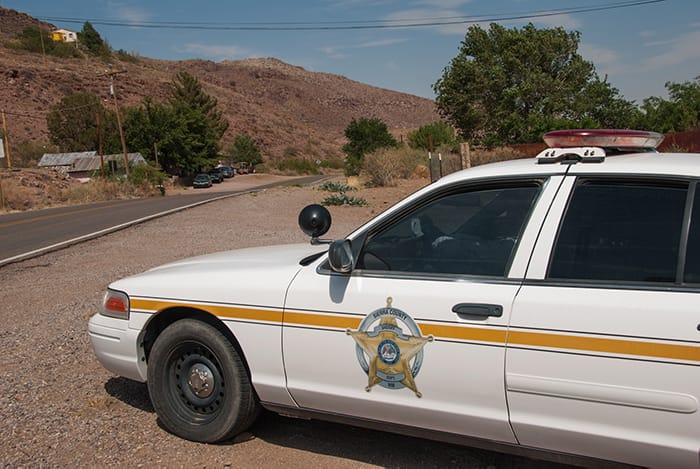 How "Second Amendment Sanctuaries" Are Threatening Lifesaving Gun Laws
2018 was a year of remarkable progress for the the gun safety movement, and that progress has continued into 2019. But now sheriffs in a handful of states, including Colorado and New Mexico, are jeopardizing this progress, and putting the safety of residents at risk. A number of sheriffs in states around the country have declared their counties "Second Amendment sanctuaries" and say they won't enforce new gun safety laws on the grounds that they aren't constitutional.
In April 2018, Colorado became the 15th state to enact an extreme risk law. Extreme risk laws, which allow courts to temporarily disarm individuals in crisis, are extremely effective at preventing gun suicides, which make up two-thirds of all firearm deaths in the United States. More than half of Colorado's counties have declared opposition to the law, and numerous sheriffs have said they'll flat out refuse to enforce the law. By obstructing critical tools proven to save lives, these sheriffs are threatening the very residents whose rights they claim to protect.
Our new report, How "Second Amendment Sanctuaries" Are Threatening Lifesaving Gun Laws, outlines how the strongest opposition to enforcing extreme risk laws is coming from counties that could benefit from it the most. In Colorado, 22 out of the 24 sanctuary counties for which suicide data is available—92%—had firearm suicide rates above the state average.
It's no coincidence that opposition to strong gun laws is highest in counties with disproportionately high firearm suicide rates. Rates of gun ownership in those mostly rural counties are high, so sheriffs think choosing to protect guns over people is a political winner. They do so at great risk to vulnerable members of the population.
At a time when states across the country are looking for smart public policy that will reduce gun violence and save lives, gun policy must be based on evidence, not misguided rhetoric.
Read How "Second Amendment Sanctuaries" Are Threatening Lifesaving Gun Laws
MEDIA REQUESTS
Our experts can speak to the full spectrum of gun violence prevention issues. Have a question? Email us at media@giffords.org.
Contact