Florida law states that any person who stores or leaves a loaded firearm on premises under his or her control, and who knows or reasonably should know that a person under age 16 is likely to gain access to the firearm without the lawful permission of the minor's parent or person having charge of the minor, or without supervision required by law, must do one of the following:
Keep the firearm in a securely locked box or container;
Keep the firearm in a location which a reasonable person would believe to be secure; or
Secure the firearm with a trigger lock.1
This requirement does not apply when the adult is carrying the firearm on his or her body or within such close proximity that he or she can retrieve and use the firearm as easily and quickly as if he or she carried it on his or her body.2
However, Florida law only makes the person who fails to store a firearm in this manner criminally liable if a minor gains access to the firearm without the lawful permission of his or her parent or legal guardian and possesses or exhibits it either: 1) in a public place; or 2) in a rude, careless, angry or threatening manner.3
For information regarding the warnings that retail establishments that sell or transfer firearms must post and provide to firearms purchasers regarding the safe storage of firearms, see the Florida Dealer Regulations section.
Florida has no laws that require unattended firearms to be stored in a certain way.
Florida also does not require a locking device to accompany the sale of a firearm, although federal law applies.
MEDIA REQUESTS
Our experts can speak to the full spectrum of gun violence prevention issues. Have a question? Email us at media@giffords.org.
Contact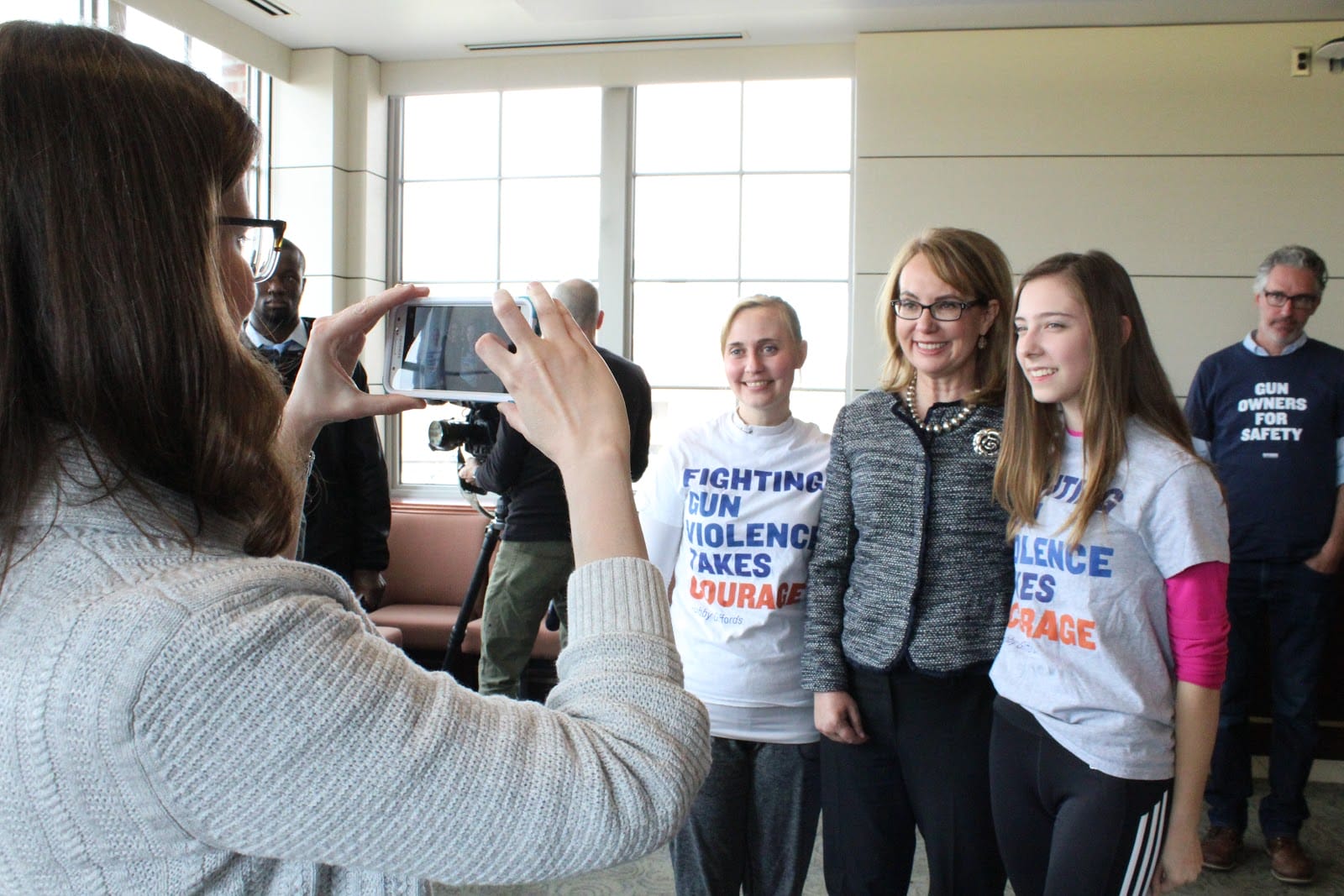 Fla. Stat. § 790.174(1). Minor is defined as a person under age 16. Fla. Stat. § 790.174(3).[↩]
Id.[↩]
Fla. Stat. § 790.174(2). See also Fla. Stat. § 784.05 (holding an adult culpably negligent for storing or leaving a loaded firearm within the reach or easy access of a minor, if the minor obtained the firearm and used it to inflict injury or death upon himself or herself or any other person, unless: 1) the firearm was stored or left in a securely locked box or container or in a location which a reasonable person would have believed to be secure, or was securely locked with a trigger lock; 2) the minor obtained the firearm as a result of an unlawful entry by any person; or 3) the injuries resulted from target or sport shooting accidents or hunting accidents).[↩]