Federal law establishes a baseline national standard regarding individuals' eligibility to acquire and possess firearms. Under federal law, people are generally prohibited from purchasing or possessing firearms if they have been convicted of a felony or some domestic violence misdemeanors, or if they are subject to certain court orders related to domestic violence or a serious mental condition. However, federal law merely provides a floor, and has notable gaps that allow individuals who have demonstrated significant risk factors for violence or self-harm to legally acquire and possess guns.
Louisiana law prohibits the purchase or possession of firearms by people convicted of, or found not guilty by reason of insanity for, the following crimes (subject to certain exceptions):
Certain violent felonies, various types of burglary, unauthorized entry of an inhabited dwelling, felony illegal use of weapons or dangerous instrumentalities, manufacture or possession of a delayed action incendiary device, manufacture or possession of a bomb, possession of a firearm while in possession or during the sale of a controlled substance, felony violations of the Uniform Controlled Dangerous Substances Law, any crime defined as a sex offense; or
Any crime defined as an attempt to commit one of the above-mentioned offenses, or a crime under the laws of any other state or of the United States or of any foreign government or country which, if committed in Louisiana, would be one of the above-enumerated crimes.1
These prohibitions no longer apply if the person has not been convicted of any felony for ten years after the completion of the sentence.2
Louisiana also prohibits certain people from possessing guns after a criminal conviction for domestic violence or for the duration of a domestic violence protective order. For more information on these laws, see the Louisiana Domestic Violence & Firearms section.
Louisiana makes it a crime to intentionally give, sell, or otherwise transfer a firearm to any person known to the transferor to be prohibited from possessing a firearm under state or federal law.3
For information on the background check process used to enforce these provisions, see the Louisiana Background Checks section.
Louisiana has no laws preventing the purchase or possession of firearms by:
Persons with severely impairing mental illness; or
MEDIA REQUESTS
Our experts can speak to the full spectrum of gun violence prevention issues. Have a question? Email us at media@giffords.org.
Contact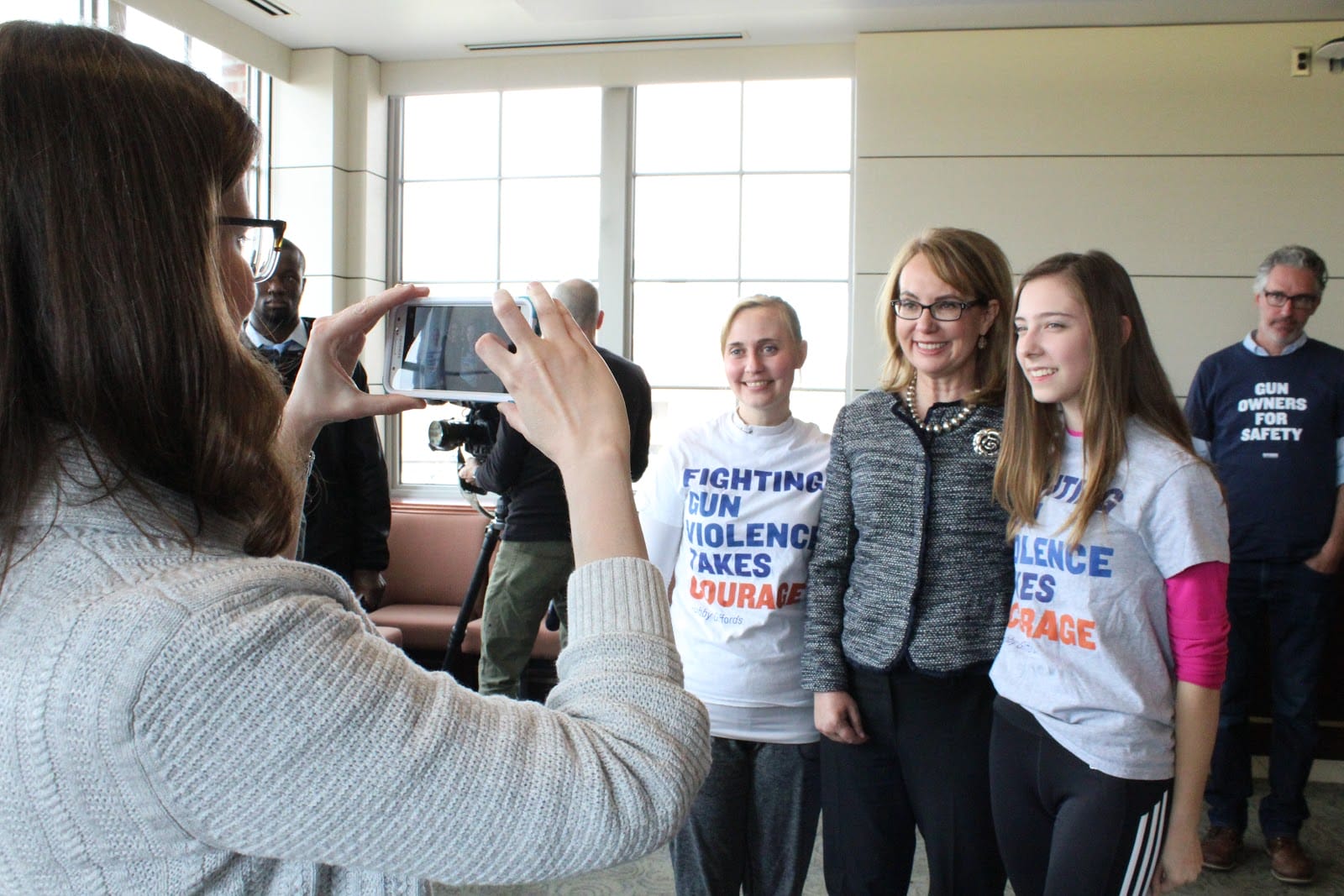 La. Rev. Stat. § 14:95.1(A).[↩]
La. Rev. Stat. § 14:95.1(C).[↩]
2018 La. SB 231 (signed by the Governor May 20, 2018), enacting La. Rev. Stat. § 95.1.4.[↩]