Federal law requires firearms dealers to obtain a license from the Bureau of Alcohol, Tobacco, Firearms & Explosives (ATF), although resource limitations prevent the ATF from properly overseeing all its licensees.
Maine has no law requiring firearms dealers to obtain a state license. Firearms dealers are only subject to laws governing private sales generally.
Maine also has no law requiring dealers to conduct a background check on prospective firearm purchasers, although the federal background check requirement applies. However, Maine law requires federally licensed firearms dealers to:
Include a "basic firearm safety brochure" with every firearm sold at retail in Maine (unless the brochure is already provided by the firearm manufacturer);
Offer to demonstrate to the purchaser the use of a trigger locking device; and
Post in a conspicuous place information relating to the availability of local voluntary firearm safety programs.1
Under Maine law, upon purchase of a handgun, the purchaser must sign in the presence of the firearm dealer an acknowledgment that the person was provided the state's basic firearm safety brochure. The purchaser must retain this acknowledgment.2
Maine law also requires retail firearms dealers to "conspicuously post" at each purchase counter the following warning, which recommends safe storage practices for firearms and ammunition, in block letters not less than one inch in height:
"ENDANGERING THE WELFARE OF A CHILD IS A CRIME. IF YOU LEAVE A FIREARM AND AMMUNITION WITHIN EASY ACCESS OF A CHILD, YOU MAY BE SUBJECT TO FINE, IMPRISONMENT OR BOTH. KEEP FIREARMS AND AMMUNITION SEPARATE. KEEP FIREARMS AND AMMUNITION LOCKED UP. USE TRIGGER LOCKS."3
MEDIA REQUESTS
Our experts can speak to the full spectrum of gun violence prevention issues. Have a question? Email us at media@giffords.org.
Contact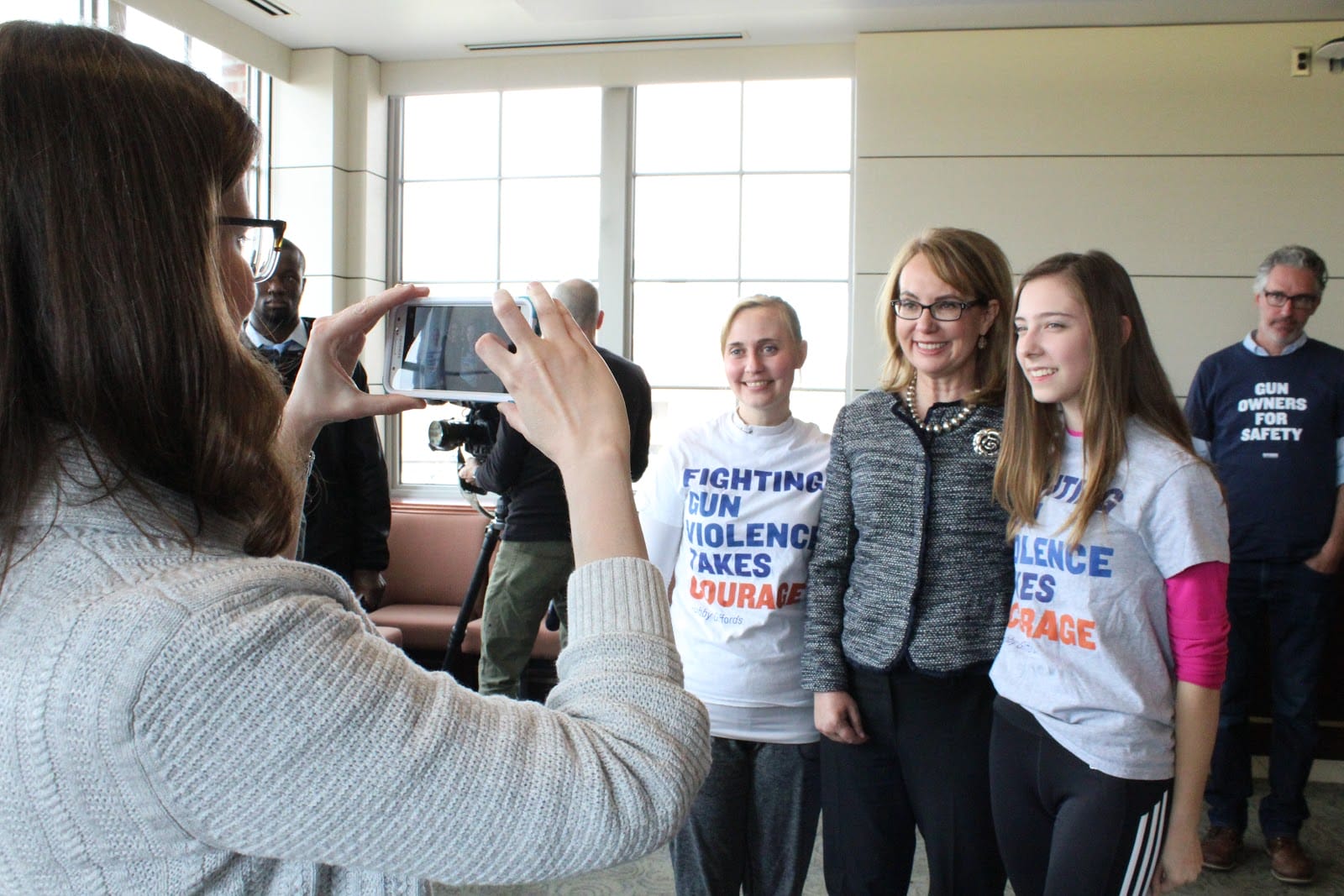 Me Rev. Stat. tit. 25, § 2012.[↩]
See Me. Rev. Stat. tit. 25, § 2001-A (as amended by 2015 Me. S.B. 245).[↩]
Me. Rev. Stat. tit. 15, § 455-A(1). The warning also must be posted at all entrances of "an organized gun show." Section 455-A(1-A).[↩]