Federal law requires firearms dealers to obtain a license from the Bureau of Alcohol, Tobacco, Firearms & Explosives (ATF), although resource limitations prevent the ATF from properly overseeing all its licensees.
Vermont has no law requiring firearms dealers to obtain a state license or permit.
For information about the Vermont law requiring firearms dealers to maintain records of sales, see the Vermont Retention of Sales/Background Checks Records section.
A law enacted in 2018 now generally requires gun sales or transfers between unlicensed individuals to be processed by a licensed firearms dealer, pursuant to a background check. For more information about this law, see the Universal Background Checks in Vermont section.
After the state passed a child access prevention law in 2023, dealers became required to conspicuously display a sign containing information about the law in any area where the sales or transfers occur.1 The sign must be posted so that it can be easily viewed by persons purchasing or receiving firearms, and the sign must not be removed, obscured, or rendered illegible. If the location where the sales or transfers occur is the premises listed on the dealer's federal firearms license, an additional sign shall be placed at or near the entrance to the premises.
The sign must be at least eight and one-half inches high by 11 inches wide and shall contain black text at least half an inch high against a white background. The sign must contain the following text and no other statements or markings:
WARNING: Access to a firearm in the home significantly increases the risk of suicide; death during domestic violence disputes; and the unintentional death of children, household members, and others. If you or a loved one is experiencing distress or depression, call the 988 Suicide and Crisis hotline or text "VT" to 741741. Failure to securely store firearms may result in criminal prosecution. It is important that the owner of a firearm seek firearm safety instructions from a certified firearms instructor and keep firearms secured from unauthorized use. Posted pursuant to 13 V.S.A. § 4024.
MEDIA REQUESTS
Our experts can speak to the full spectrum of gun violence prevention issues. Have a question? Email us at media@giffords.org.
Contact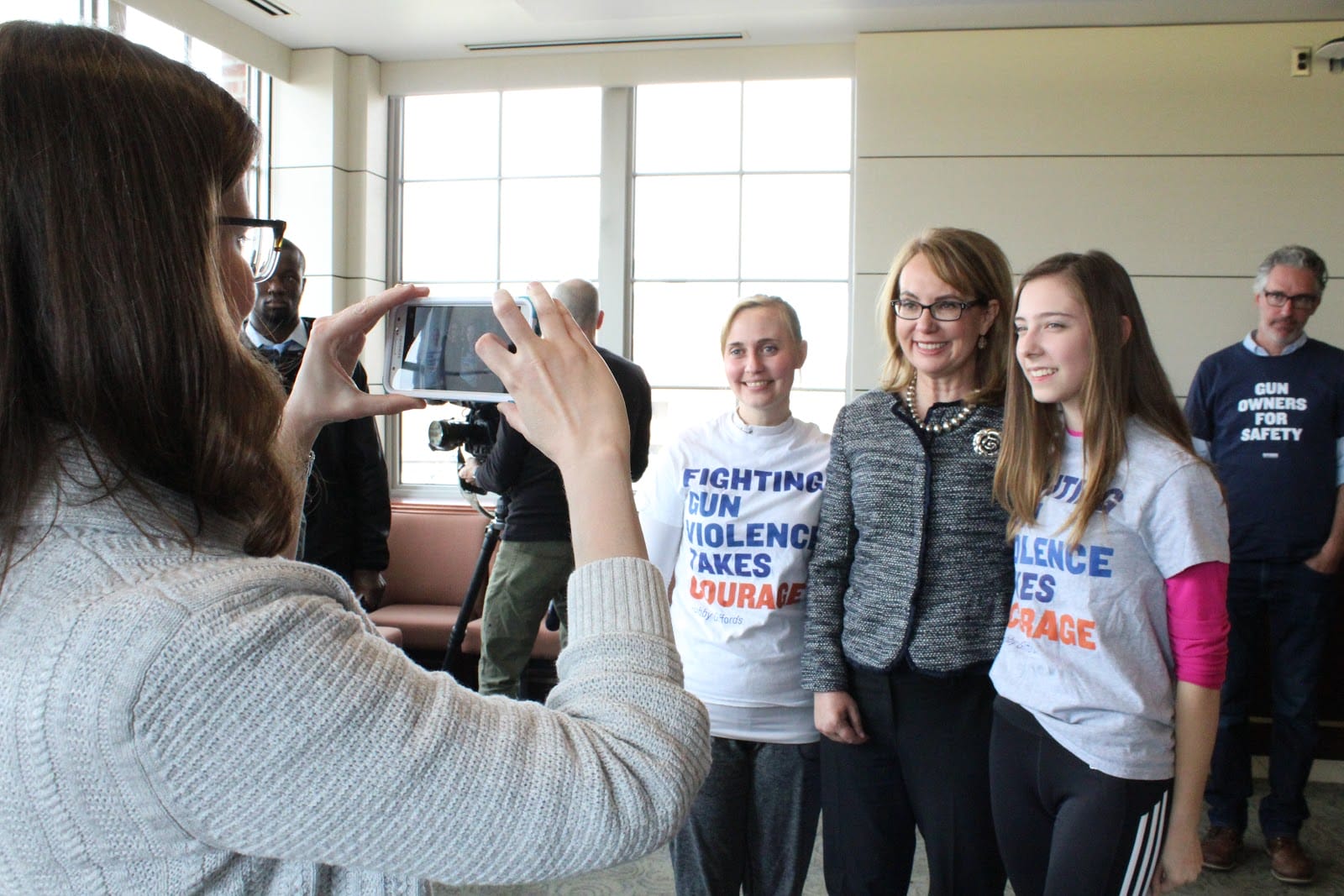 Vt. Stat. Ann. tit. 13, § 4042(b).[↩]