Kentucky provides no minimum age for the possession of rifles or shotguns.
Kentucky prohibits any person under age 18 from possessing, manufacturing or transporting a handgun, unless he or she is:
In attendance at a hunter's safety course or a firearms safety course;
Practicing in the use of a firearm or target shooting at an established firing range, or any other place where the discharge of firearms is not prohibited;
Engaging in an organized competition involving the use of a firearm, or participating in or practicing for a performance by a non-profit group that uses firearms as a part of the performance;
Hunting or trapping pursuant to a valid license issued pursuant to Kentucky statutes or administrative regulations;
Traveling to or from any activity described above with an unloaded handgun;
On real property which is under the control of an adult and has the permission of that adult and his or her parent or legal guardian to possess a handgun; or
At his or her residence and in the possession of a handgun with the permission of his or her parent or legal guardian and justified in using physical force or deadly physical force.1
Kentucky also prohibits any person from intentionally, knowingly, or recklessly providing a handgun to any person he or she knows or has reason to believe is under age 18, and for whom possession of the handgun would be a violation of:
Kentucky Revised Statutes Ann. § 527.100 (generally criminalizing possession of a handgun by a minor; see above);
Kentucky Revised Statutes Ann. § 527.040 (criminalizing possession of a firearm by a convicted felon or "youthful offender" convicted of a felony); or
Kentucky Revised Statutes Ann. § 600.020 (defining abused or neglected children).2
See the Kentucky Child Access Prevention section for further information about this prohibition. Note that federal age restrictions generally prohibit licensed firearms dealers from transferring a handgun to any person under age 21.
MEDIA REQUESTS
Our experts can speak to the full spectrum of gun violence prevention issues. Have a question? Email us at media@giffords.org.
Contact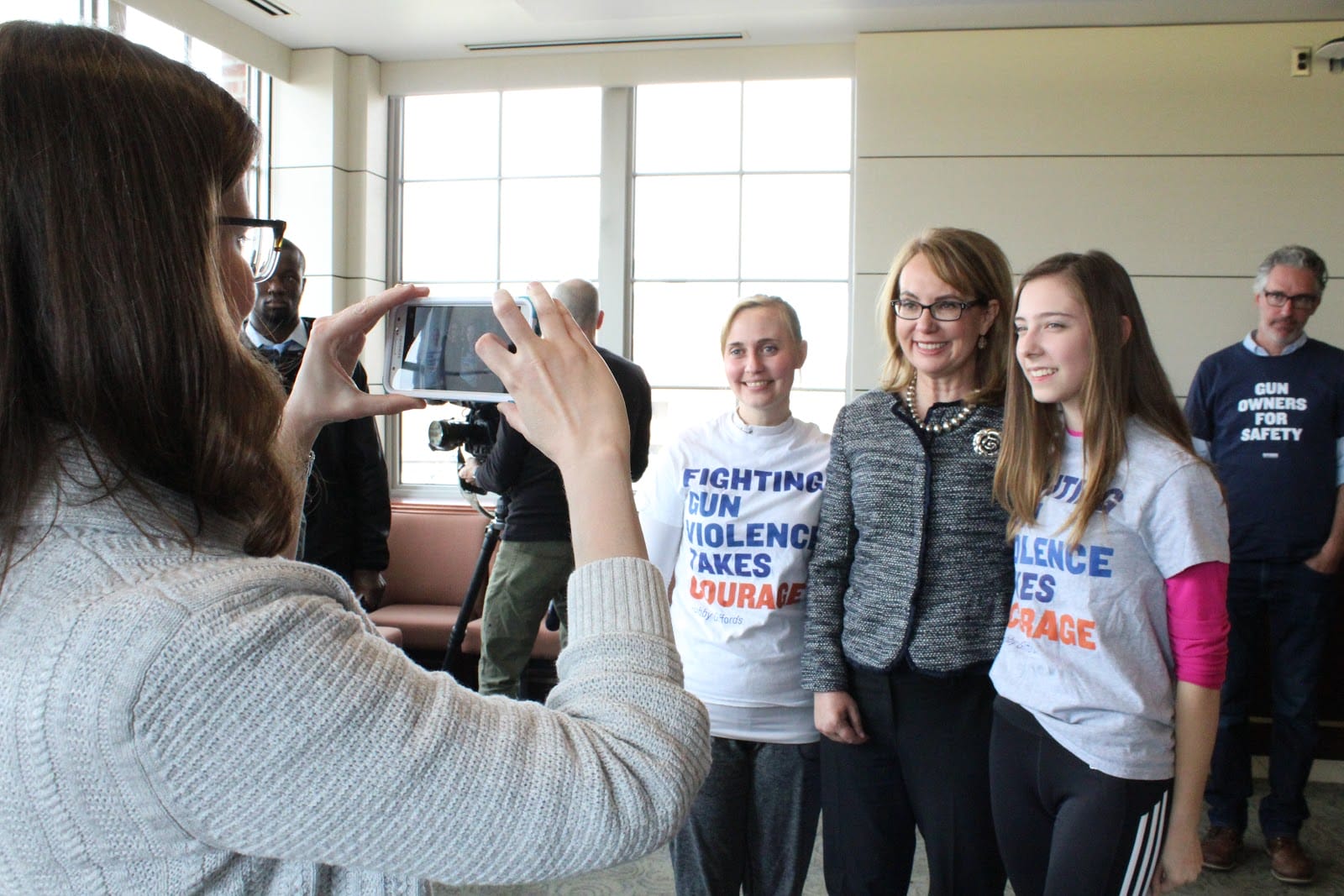 Ky. Rev. Stat. Ann. § 527.100.[↩]
Ky. Rev. Stat. Ann. § 527.110(1)(a).[↩]