The California Department of Justice ("DOJ") retains an electronic database containing relevant information about firearm sales and transfers. This database is critical to implementing various gun safety laws, especially those requiring people to relinquish firearms after becoming prohibited from keeping them, like after being convicted of a serious firearm-prohibiting crime. For more information about this automated record database, see the Maintaining Records of Gun Sales in California page.
Other state laws require people to notify the California Department of Justice (DOJ) when they transport firearms into the state of California, or otherwise acquire firearms without the participation of a licensed dealer in California:
Any firearm owner who moves into California is deemed a "personal firearm importer."1 Within 60 days, the person must provide a report to DOJ regarding their firearm or sell or transfer the firearm through a licensed dealer or to a sheriff or police department. The form requires the firearm owner to expressly authorize DOJ to perform a background check to determine the owner's firearm eligibility using all relevant state and federal databases, including the federal NICS database. The form also requires the firearm owner to certify that he or she understands that if the results of this check reveal that he or she is ineligible either to lawfully possess or purchase firearms, he or she must relinquish any and all firearms in his or her possession. Although the form does not specify the time period during which the person must then relinquish his or her firearms, presumably he or she must do so immediately, since his or her possession of those firearms is at all times unlawful.2
A person who moves into the state and is in possession of an assault weapon or a.50 BMG rifle may either obtain a permit from DOJ before entering the state with the firearm, or cause the firearm to be delivered to a licensed dealer who will store the weapon until the person obtains a permit.3
A notice must be posted conspicuously at every inspection station along the California border, in block letters not less than four inches in height, stating:
"NOTICE: IF YOU ARE A CALIFORNIA RESIDENT, THE FEDERAL GUN CONTROL ACT MAY PROHIBIT YOU FROM BRINGING WITH YOU INTO THIS STATE FIREARMS THAT YOU ACQUIRED OUTSIDE OF THIS STATE. IN ADDITION, IF YOU ARE A NEW CALIFORNIA RESIDENT, STATE LAW REGULATES YOUR BRINGING INTO CALIFORNIA HANDGUNS AND OTHER DESIGNATED FIREARMS AND MANDATES THAT SPECIFIC PROCEDURES BE FOLLOWED. IF YOU HAVE ANY QUESTIONS ABOUT THE PROCEDURES TO BE FOLLOWED IN BRINGING FIREARMS INTO CALIFORNIA OR TRANSFERRING FIREARMS WITHIN CALIFORNIA, YOU SHOULD CONTACT THE CALIFORNIA DEPARTMENT OF JUSTICE OR A LOCAL CALIFORNIA LAW ENFORCEMENT AGENCY."4
In addition, any person who lawfully possessed an assault weapon or .50 BMG rifle prior to the date possession of the specific assault weapon or.50 BMG rifle became illegal, and who sought to keep the firearm, must have registered the firearm with DOJ within a specific time period designated by statute. For more information, see DOJ's website regarding Frequently Asked Questions About Assault Weapons and.50 BMG Rifles and see our sections entitled Assault Weapons in California and .50 Caliber Rifles in California.
MEDIA REQUESTS
Our experts can speak to the full spectrum of gun violence prevention issues. Have a question? Email us at media@giffords.org.
Contact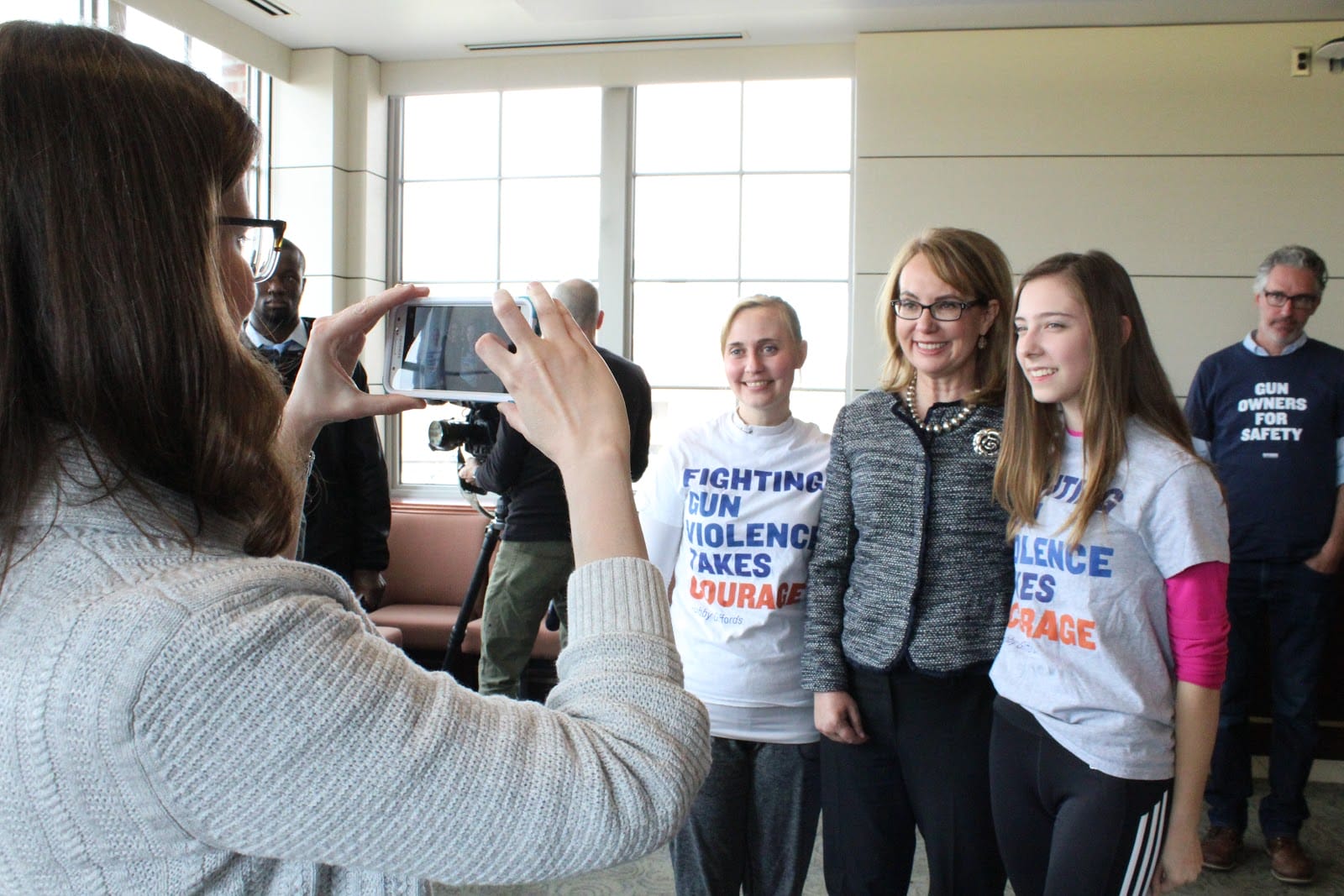 Cal. Penal Code § 17000.[↩]
Cal. Penal Code § 27560.[↩]
Cal. Penal Code §§ 30925, 30940.[↩]