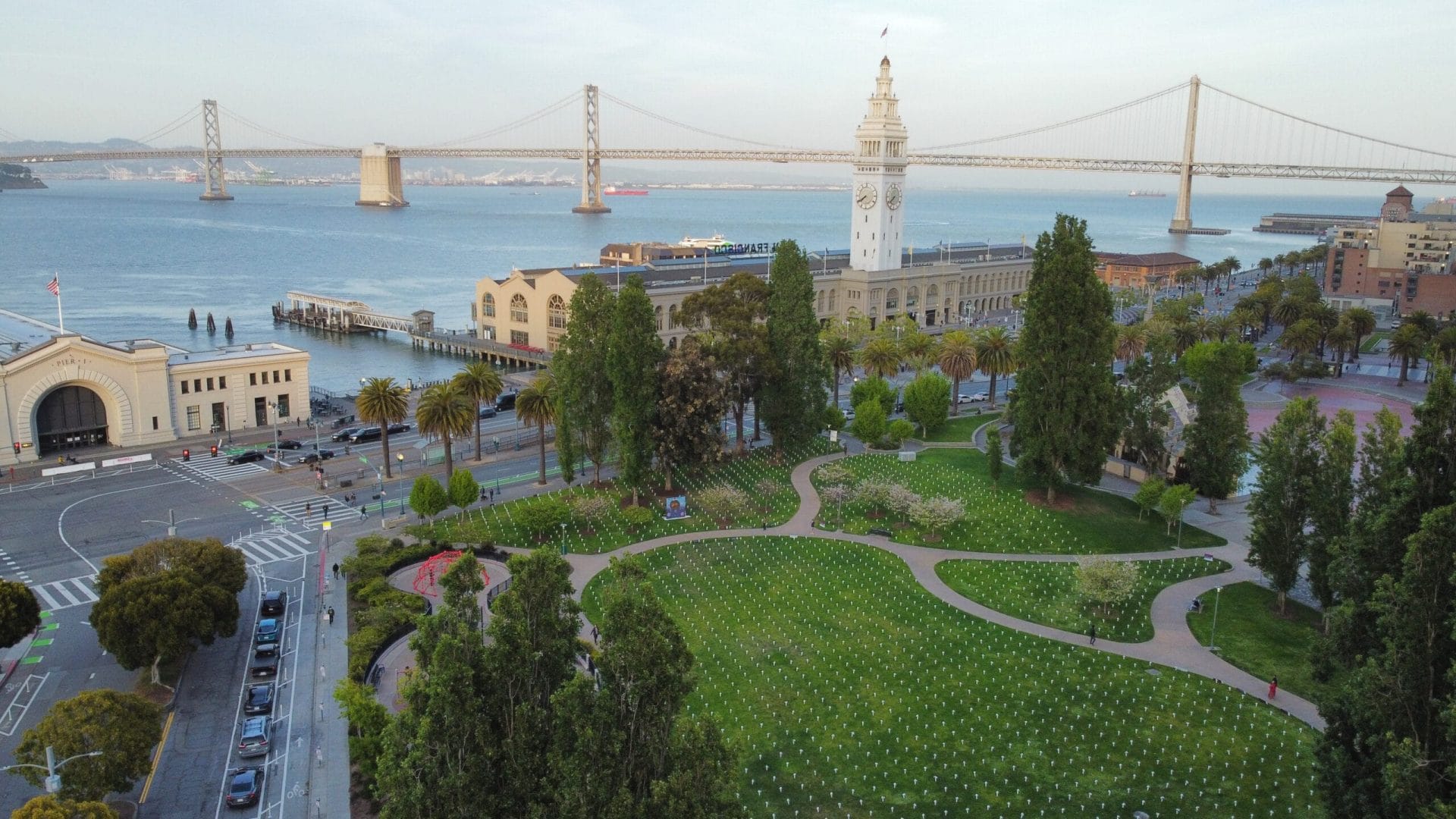 California Has Built a Lifesaving Gun Safety Model for the Nation
This year marks three decades since a mass shooting in California in 1993 drove a group of grief-stricken survivors to channel their brutal pain into purpose.
They founded what is now GIFFORDS Law Center to Prevent Gun Violence—named for another determined survivor who now leads their fight for safety. The Law Center's founders came together 30 years ago to begin the difficult, ongoing work of transforming gun safety laws piece by piece, community by community, to keep more families safe, whole, and free from gun violence and the loss they knew too well. In the 30 years since, their work and legacy have helped drive enormous progress in California and around the nation, and transformed California into a model for lifesaving gun policy reform time and time again.
This report will document, study, and celebrate just how far California has come and how absolutely life-changing its reforms have been for so many. As the section below illustrates, California has set itself apart from much of the rest of the nation on this issue. It has been building an effective model with real and record-breaking results in reducing gun violence, and it isn't slowing down anytime soon.
MEDIA REQUESTS
Our experts can speak to the full spectrum of gun violence prevention issues. Have a question? Email us at media@giffords.org.
Contact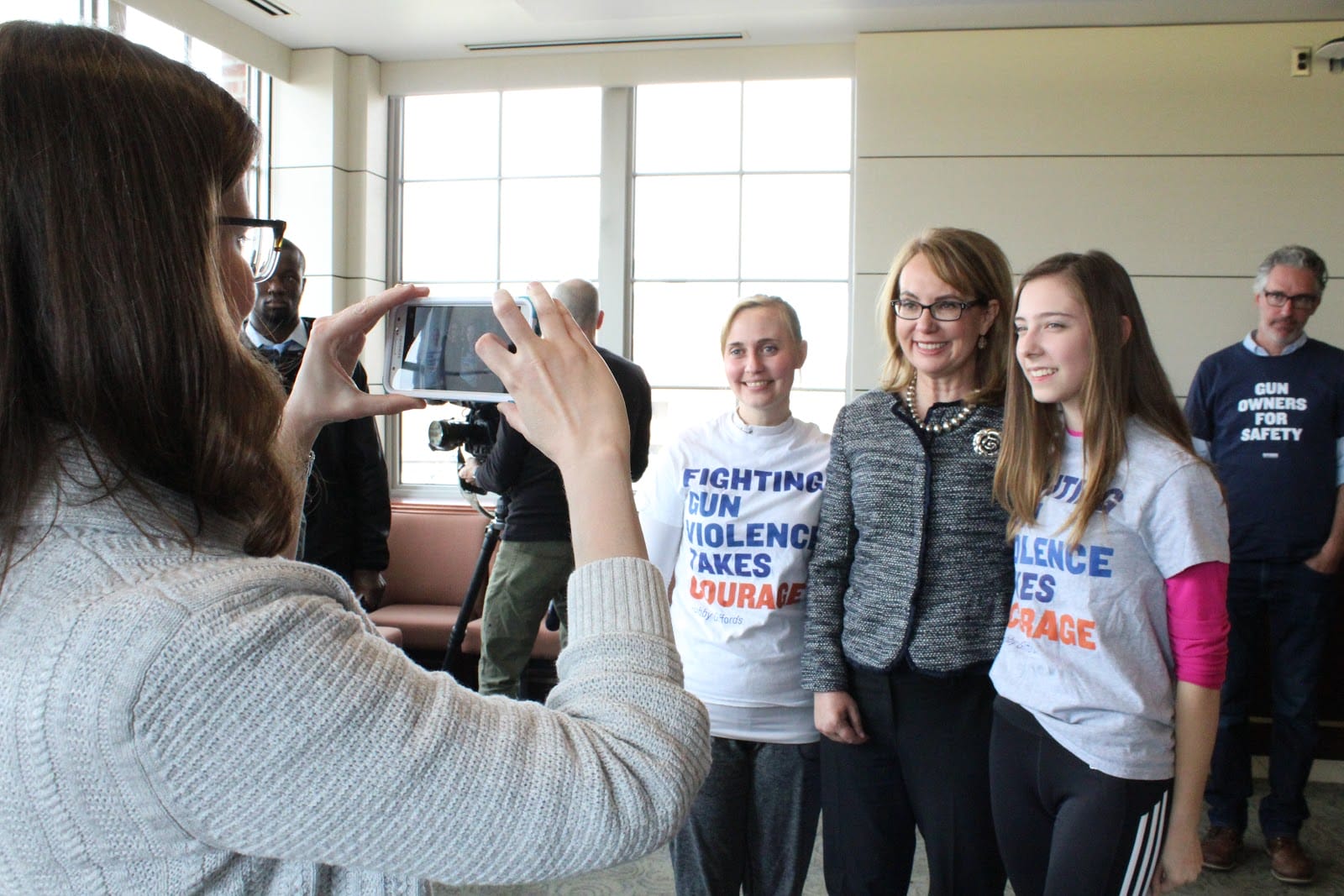 California's Record of Action on Gun Safety
California has a long track record of leading the way on innovative and lifesaving gun safety reforms.1 The state enacted the nation's first assault weapons ban (signed by a Republican governor in 1989) to help reduce the lethality of mass shooting attacks. It was a leader in enacting strong background check laws and some of the nation's strongest eligibility standards ensuring that people are disqualified from purchasing firearms—and, as a result, fail firearm background checks—for at least 10 years after committing serious crimes involving violence, domestic abuse, or illegal weapons use.
California enacted some of the nation's earliest and strongest protections for victims of domestic violence; critical waiting periods to prevent impulsive acts of suicide or violence; laws promoting strong oversight and accountability for gun dealers, manufacturers, and gun show organizers; laws limiting bulk purchases of firearms often tied to gun trafficking behavior; consumer safety protections requiring new handgun models to pass basic product safety and reliability tests to prevent unintentional shootings; and laws limiting uniquely dangerous weaponry like large-capacity magazines, machine guns, .50 Caliber sniper rifles, and armor-piercing ammunition. It has enacted relatively strong standards limiting weapons carrying in sensitive locations such as schools and college campuses, and limiting people from openly brandishing or carrying firearms in public spaces to prevent firearms from being used as tools of intimidation.
California is also one of the only states that has preserved broad local authority for cities and counties to develop gun safety laws tailored to the needs of their own communities. This has allowed for significant innovation at the local level and responsiveness to local concerns. It is also one of the only states that allows court and other public safety personnel to readily access gun purchase records necessary to ensure that people don't remain illegally armed after becoming disqualified from keeping weapons, such as after they become subject to a domestic violence restraining order. As a result, it has been one of the only states in the nation able to invest in critical programs like APPS (The Armed and Prohibited Persons System) to proactively focus court and law enforcement resources on recovering firearms from people who are found—based on these gun sale records—to have illegally retained them after a criminal conviction or court order.
Building on the state's longstanding prohibition and relinquishment requirements in domestic violence cases, California enacted the nation's first extreme risk protection order ("red flag") law (known as a gun violence restraining order or GVRO in California). The state has been a leader in efforts to ensure robust and equitable implementation of this and other court processes that enable courts to temporarily suspend a person's access to firearms during periods of crisis if they are found to pose a significant risk to themselves or public safety. California has also provided a uniquely broad suite of civil firearm-restricting court restraining and protection orders, recognizing the need to intervene and protect against multiple forms of violence and abuse with firearms. These include domestic violence restraining orders, civil harassment restraining orders (available to people threatened or injured by a person who does not have a domestic or dating partner relationship), workplace violence restraining orders, school violence restraining orders, and elder abuse restraining orders. These orders include broad firearm access restrictions and relinquishment requirements, and also provide broad protections for specific named parties, including prohibiting contact and physical proximity to the protected party, in addition to other strong protections.
California also countered the federal government's ideological ban on funding gun violence research by establishing the nation's first state-funded gun violence research center at the University of California, and became one of the few states to enact Disarm Hate legislation to specifically disqualify people from firearm purchases for at least 10 years after they are convicted of a hate crime. By contrast, a majority of states in the nation still allow people convicted of violent hate crime misdemeanors to purchase firearms after conviction.
California has enacted strong child access prevention and minimum age laws to limit young people from gaining unsupervised access to firearms and enacted laws requiring gun purchasers to pass a written safety test demonstrating familiarity with laws governing safe firearm storage and lawful use of firearms.
As California's lieutenant governor, Gavin Newsom partnered with GIFFORDS Law Center to draft and enact the "Safety for All" ballot initiative, the most comprehensive gun safety ballot measure ever passed by US voters. In 2016, with the overwhelming support of voters, that initiative made California the first state in the nation to require a point-of-sale background check on ammunition purchases, as well as firearms. The ballot measure also made California the first state to require every person convicted of a firearm-disqualifying crime to provide receipts proving they relinquished all firearms to a dealer or law enforcement agency prior to sentencing. Additionally, the initiative included provisions to curb gun trafficking, strengthen background check systems, strengthen gun dealer requirements, and ban military-style large-capacity magazines commonly used in mass shooting attacks.
TAKE ACTION
The gun safety movement is on the march: Americans from different background are united in standing up for safer schools and communities. Join us to make your voice heard and power our next wave of victories. 
GET INVOLVED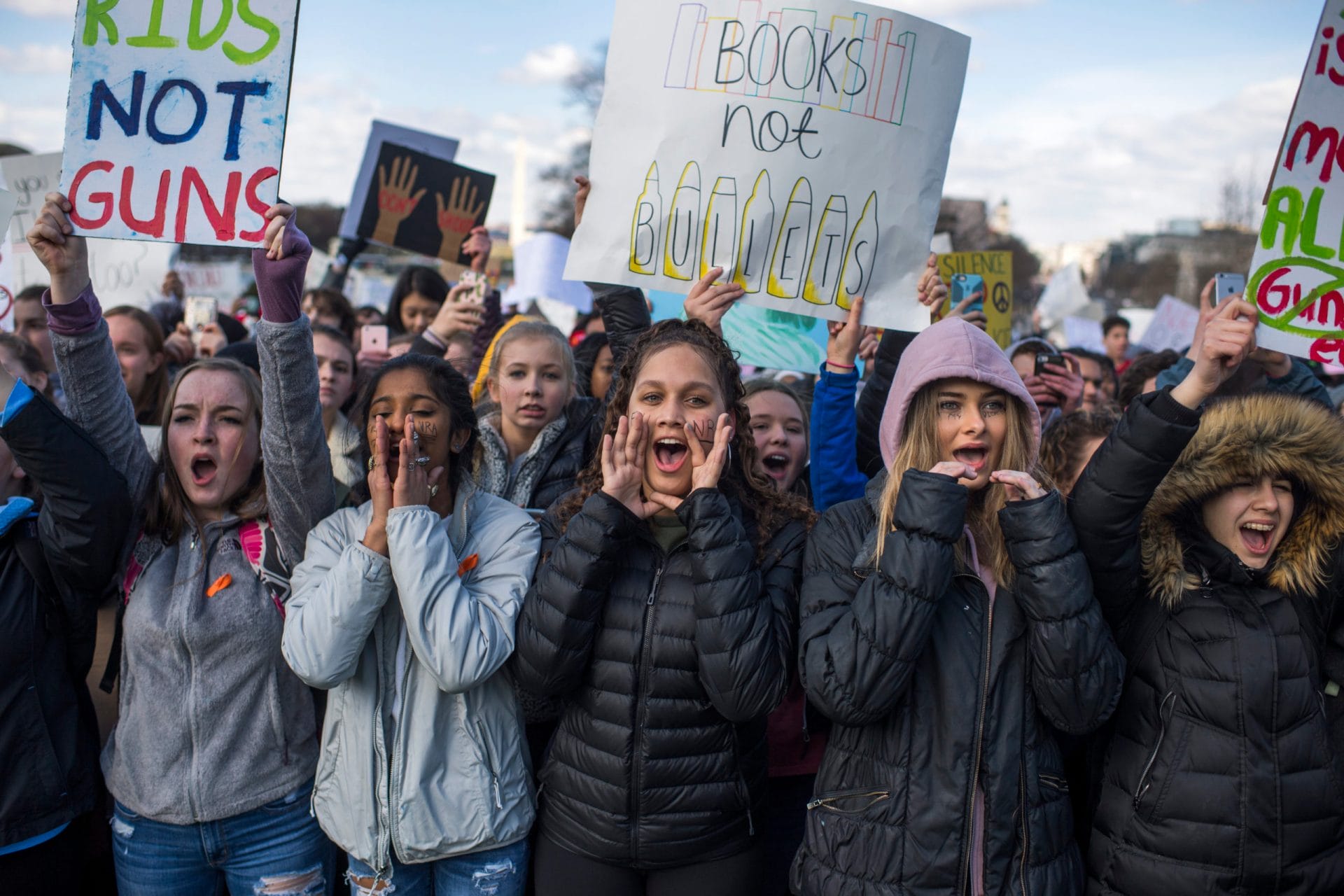 The Impact of Gun Safety Reform in California
California's substantial investments in gun violence prevention efforts over the years are reflected in falling gun violence rates and increased public safety across the state. Thirty years ago, when our organization was founded, California had the third highest rate of gun homicides of any state in the country and the 16th highest rate of firearm-related mortality overall.2 In 1993, California buried 5,500 people killed by gunshot wounds in the state in just one year, including more than 900 children and teens.3
In the decades since, California transformed into one of the safest states in the nation, with the consistently strongest gun safety laws and highest grade of any state on GIFFORDS Law Center's Annual Gun Law Scorecard and the seventh lowest rate of gun-related deaths in the country.4
Before the pandemic, the state was setting records for gun safety. In 2019, California achieved its lowest overall gun death rate ever recorded for the state in CDC data, driven by large reductions in gun homicides, suicides, and unintentional shooting deaths.5 Like the rest of the nation, California has faced significant spikes in violence since the start of the pandemic. Over the longer term, however, California has fundamentally transformed public health and safety for the better over three decades.
Again, 2019 was California's safest year for overall gun death ever recorded for the state in CDC records, driven by large reductions in homicides, suicides, and unintentional shooting fatalities.6
In 2019, California recorded its lowest ever rate of gun suicides and its second lowest rate of gun homicides on record. (The state saw very slightly lower rates of gun homicide in 2014.7 ) For the highest risk age group people aged 15–24, California cut gun homicides in 2019 to the lowest rate recorded since 1970, a nearly five decade low.8
The state's drops in gun death and injury were large and distinct from broader trends in much of the rest of the nation. From 1993 to 2019, California's gun homicide rate fell by two-thirds, dropping more than twice as much as the rest of the country.9 For children and teens, the gun homicide rate dropped by a remarkable 77% in California over this period.10 Thirty years ago, young people under 25 were 62% more likely to be killed in a gun homicide in California compared to the rest of the nation.11 Now, the reverse is true: In 2019, gun homicide rates for young people were 55% higher in the rest of the country compared to California.12 In 2021, the most recent year for which CDC data is available at the time of writing, they were more than 60% higher in the rest of the country.13
It is also important to note how much of California's progress against gun violence occurred relatively recently—within the past decade—especially when compared to states that weakened their gun safety laws at the same time California was strengthening them. In 2003, for example, even after enormous reductions in gun violence throughout the 1990s, the gun homicide rate for young people under 25 was still nearly 50% higher in California than in the state of Texas.14 As recently as 2015, the youth gun homicide rate was still four percent higher in California than Texas.15 But by 2021, the gun homicide rate was more than 50% higher in Texas than in California.16 This was not a random or inevitable development. State leaders have intentionally rowed these states in opposite directions on gun safety reform, with stark real-world consequences for human life and safety.
In addition to reductions in interpersonal gun violence, over the last generation, California has also made enormous progress reducing unintentional shooting deaths, in part by becoming one of the only states requiring handguns sold at retail to meet product testing, reliability, and safety standards. From 1993 to 2021, California cut rates of unintentional shooting deaths by about 80%.17
A comprehensive set of measures also helped California achieve record-breaking reductions in firearm suicide. These include laws and policies requiring gun owners to secure their firearms from children when they are not in use, limiting people with significant histories of life-threatening self-harm from acquiring firearms, requiring 10-day waiting periods for firearm purchases to provide a cooling off period to deter impulsive suicides, investing in training health care providers to counsel patients about suicide risk and safe firearm storage, investing in mental health care and means reduction education, and much more. In 2019 and 2020, California reduced gun suicide rates to the lowest rate ever recorded for the state in CDC data.18 From 1993 to 2021, California cut its rate of gun suicides nearly in half, compared to a nine percent increase in the rest of the nation.19
Despite significant spikes in interpersonal gun violence since the start of the pandemic, California remains a significantly safer state than most, across nearly every demographic group and type of firearm mortality. For instance, in 2021:
GET THE FACTS
Gun violence is a complex problem, and while there's no one-size-fits-all solution, we must act. Our reports bring you the latest cutting-edge research and analysis about strategies to end our country's gun violence crisis at every level.
Learn More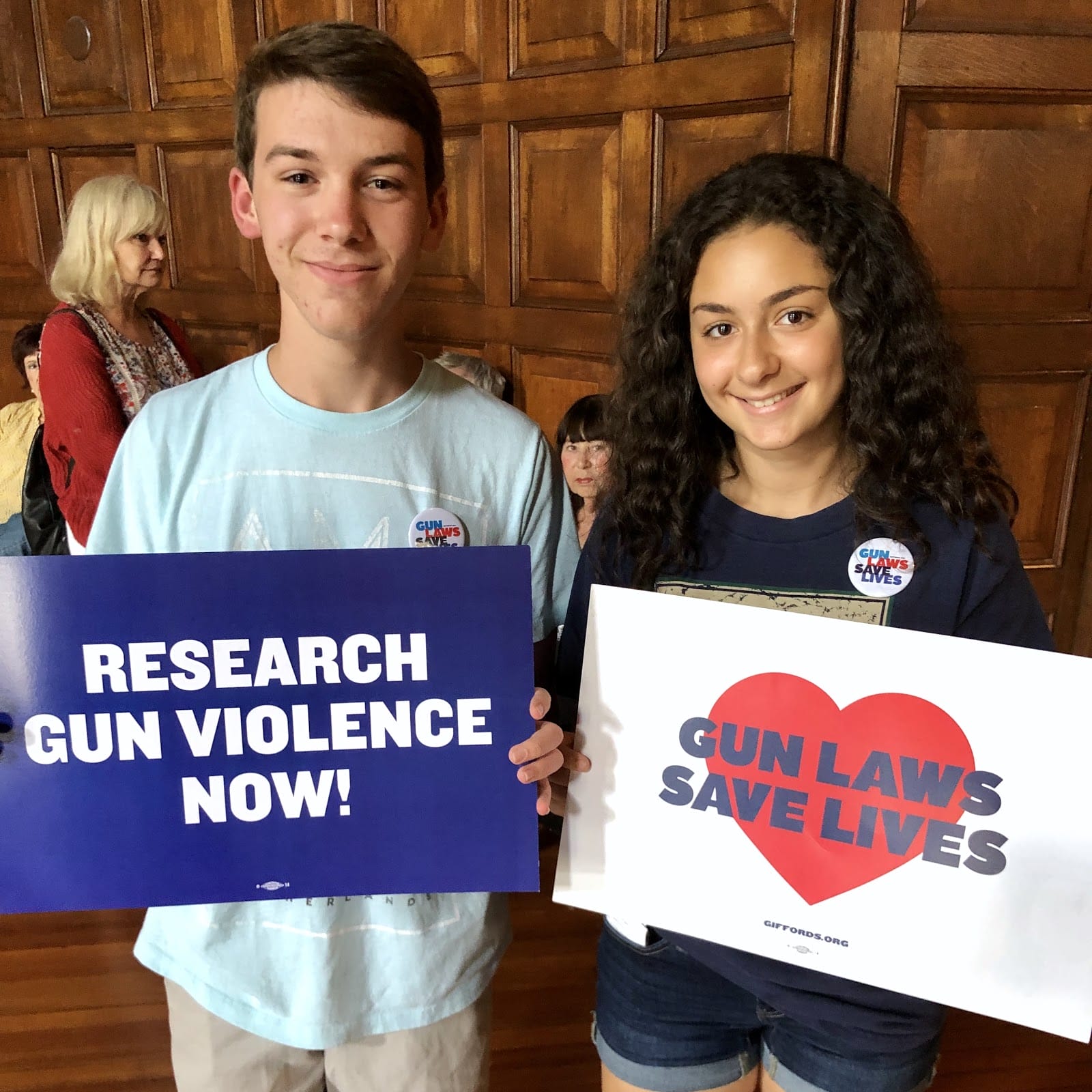 In short, gun safety policy matters. And California's record of leadership on this issue—the difficult, ongoing, necessary work to build a safer future—has made a world of difference for thousands upon thousands of families.
Put another way: If California had the same gun death rate as the rest of the nation, the state would have lost nearly 16,000 more people to gunshots in the last decade alone. Tens of thousands more people would likely have been shot and survived, left to face life-altering pain, trauma, injuries, or impairments. Conversely, if the national gun death rate matched California's over this same period, nearly 130,000 Americans who died from gun violence in the last decade alone could still be with us today and perhaps hundreds of thousands more gunshot injuries may have been prevented.
Few news stories are published about these thousands of tragedies that didn't happen—the lives touched and saved by California's protections. There just aren't many national headlines about the normal school day after a gunman was thwarted. About the assault weapon sale blocked. The violent hate crime offender who failed a background check. The retaliatory shootout that was instead mediated peacefully by state-funded violence interrupters. The child who couldn't access their parent's lawfully locked up weapon. The survivor of domestic abuse who had California law on her side in protecting her and disarming a violent abusive partner.
This progress is measured in bullets that weren't fired into tens of thousands of bodies, screams that weren't screamed, seats still filled at family dinner tables around the state. The data and graphs above are the best means we have to capture the immeasurable human impact California's strong gun laws have had on its residents, and on the rest of the country.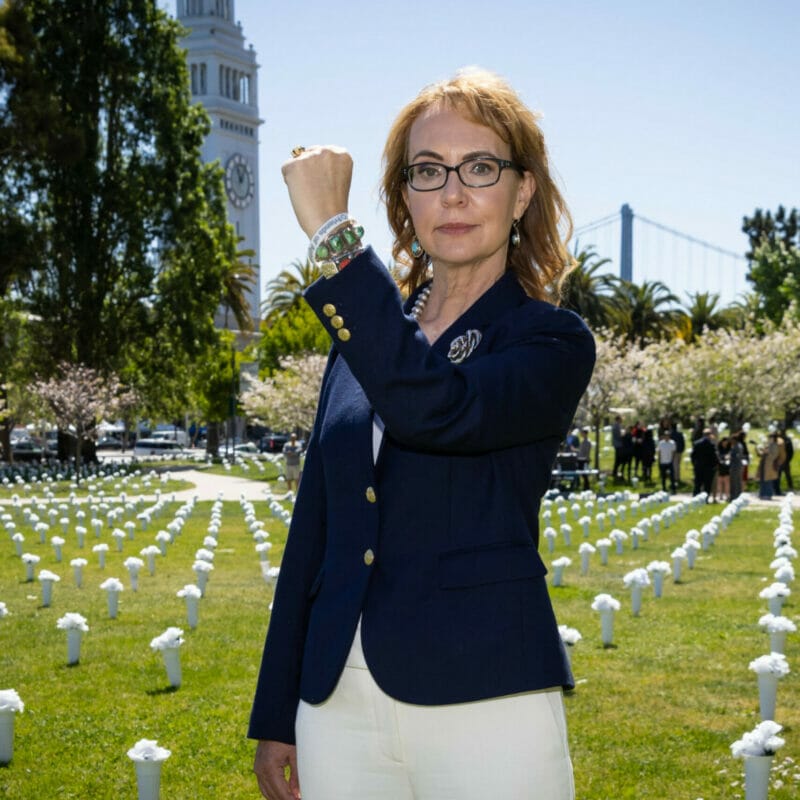 REPORT
10 YEARS of COURAGE
Since founding Giffords in the wake of the Sandy Hook shooting, we've helped pass a remarkable 525 significant gun safety laws in 49 states.
Learn More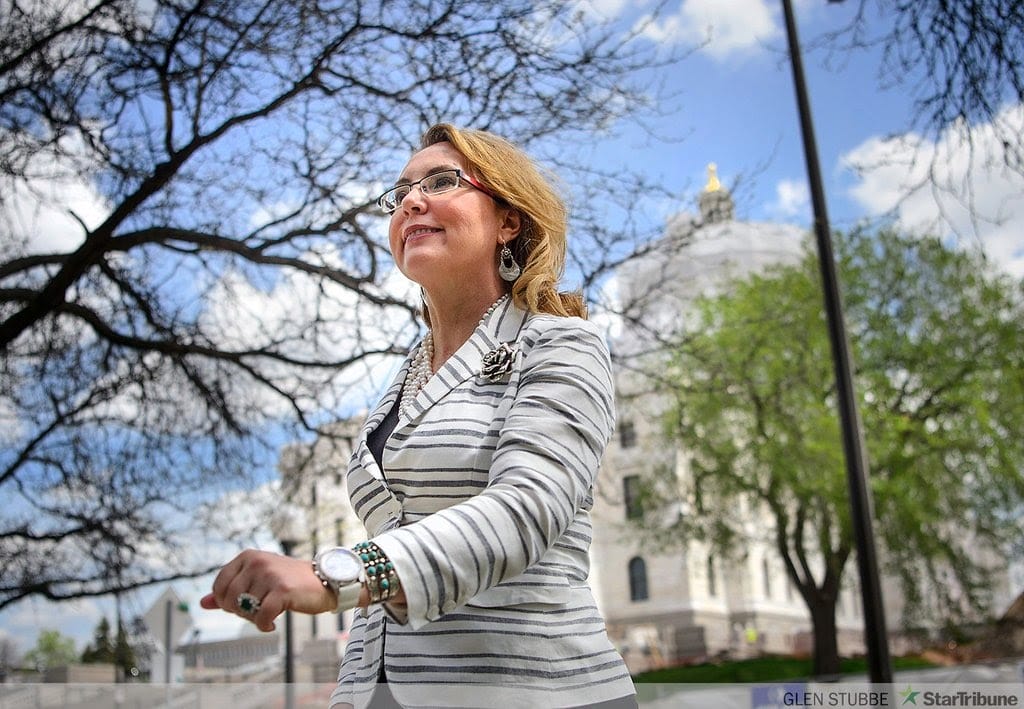 MAKE A GIFT
Every day, the experts at Giffords Law Center work tirelessly to craft, enact, and defend the gun safety policies and programs that save lives. A safer America is within reach, but we need your courage and commitment to get there.