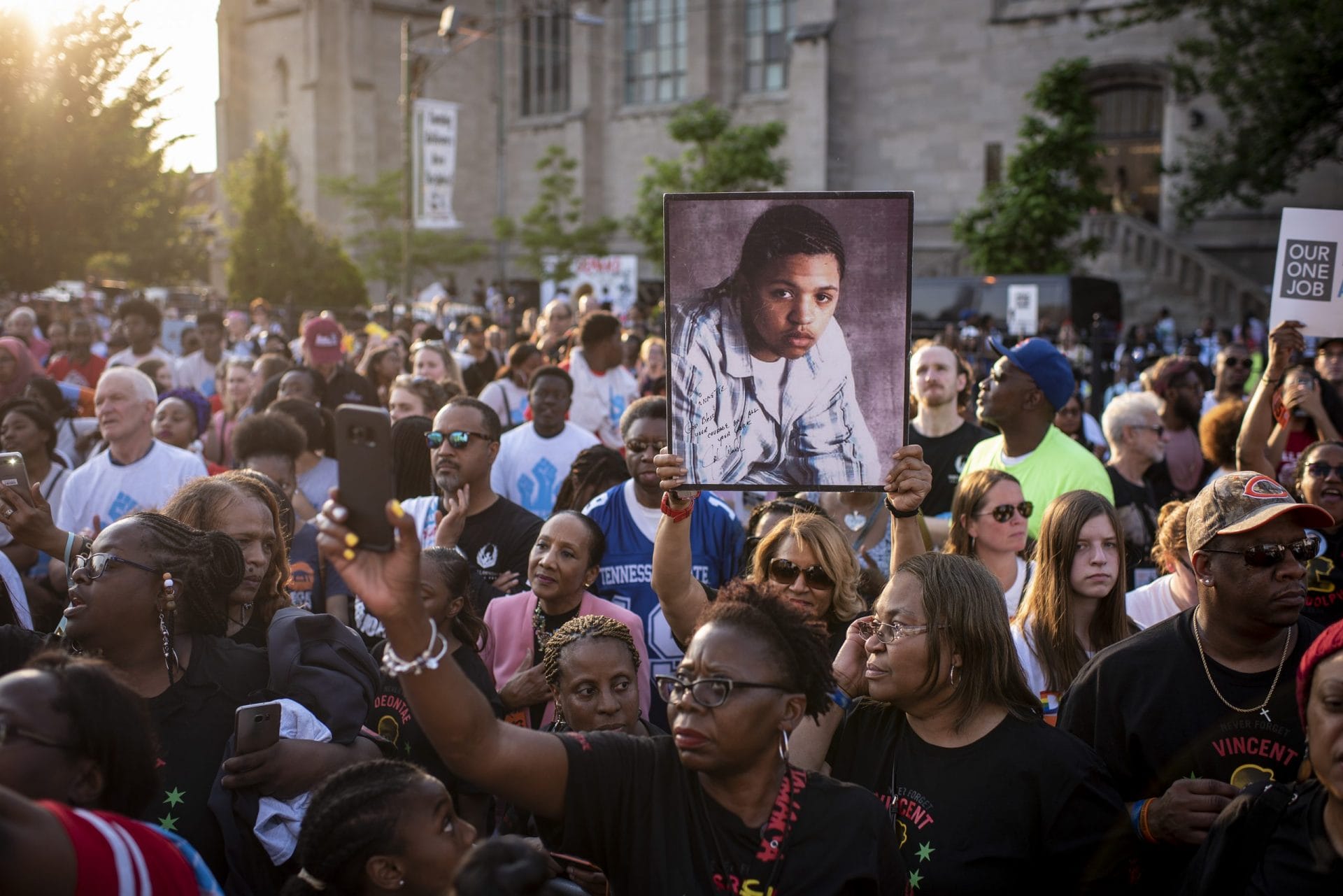 Healing Communities in Crisis
Lifesaving Solutions to the Urban Gun Violence Epidemic
The crisis of American gun violence is perhaps most visible in our nation's urban centers. The United States already has a higher-than-average homicide rate, but in cities like Baltimore and Detroit, that rate can be up to 10 times higher. And poor, minority communities are often the hardest hit—young black men in particular face a homicide rate 20 times higher than the national average. We have a shared duty to address this dire crisis and save the lives of those most vulnerable.
Fortunately, some cities have implemented successful programs that work in concert with smart gun laws to reduce the death toll for this population. In our new report, Healing Communities in Crisis: Lifesaving Solutions to the Urban Gun Violence Epidemic, produced in partnership with the PICO National Network, we've examined what works best when it comes to saving lives from gunfire.
Healing Communities in Crisis outlines two categories of solutions: intervention programs and policy reforms. These approaches are grounded in the insight that, in most communities, an incredibly small and identifiable population is responsible for the vast majority of gun violence. Our report highlights the following programs:
Group Violence Intervention (GVI) – In this approach to gun violence prevention, a partnership of law enforcement, community members, and service providers is assembled to meet with small groups of the most at-risk individuals in order to send a message that the shooting must stop. The program has now been replicated in a wide array of American cities, with consistently impressive results.
Cure Violence (CV) – This promising strategy treats violence like a communicable disease. The spread of violence is interrupted by employing Outreach Workers and Violence Interrupters to work directly with individuals most likely to commit or become the victims of gun violence. A community campaign is also conducted to change norms surrounding the use of violence.
Hospital-Based Violence Intervention Programs (HVIP) – Victims of violent injury are very likely to end up back in the hospital. This model takes advantage of a unique teachable moment by connecting violently injured youths with culturally competent case managers who are able to shepherd their clients to badly-needed social services that enable change.
Our report also lays out the policy reforms most likely to decrease the supply of crime guns in impacted communities. These policies include: universal background checks, permit to purchase laws, gun trafficking regulations, and prohibitions on large capacity ammunition magazines.
This crisis cannot be ignored any longer. It's time for change—we must act to rebuild a sense of safety and security in our nation's cities. Healing Communities in Crisis provides a way to move forward together.
Read Healing Communities in Crisis: Lifesaving Solutions to the Urban Gun Violence Epidemic