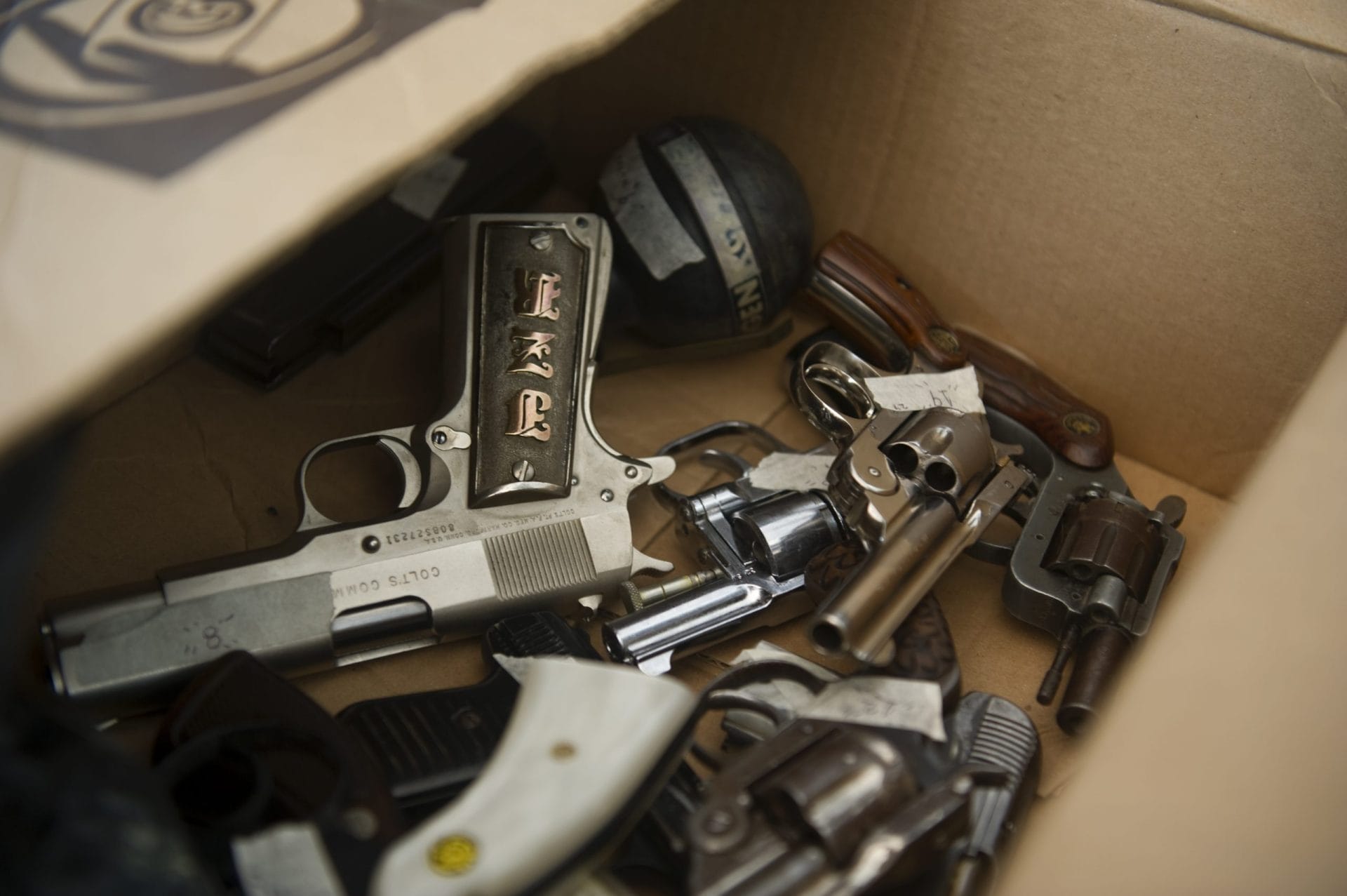 For the Record: NICS & Public Safety
Background checks have stopped 2.8 million prohibited purchasers from buying guns from licensed dealers—these two-minute investigations are one of our most valuable tools when it comes to saving lives from gun violence. Today, the Law Center to Prevent Gun Violence and Americans for Responsible Solutions released a new report examining the complex set of databases that make up National Instant Criminal Background Check System (NICS). For the Record: NICS & Public Safety examines the background checks process, the challenges the system faces, and the best practices lawmakers can adopt to improve the quality and number of records in the NICS databases.
In 2014 alone, the NICS database stopped 147,000 prohibited people from buying guns from federally licensed dealers. But too many other dangerous individuals are slipping through the cracks due to missing or incomplete records in the NICS databases. For example, in 2014, more than 700,000 domestic violence protective orders never made it to the system, despite domestic abuse being a leading cause of gun violence.
For the Record: NICS & Public Safety also details how:

The background check process does not provide a barrier to the legal sale or transfer of a gun—most checks are completed in less than two minutes.
At least 20 states have improved the way they report mental health records since 2013, making these pieces of legislation one of the most popular ways to combat gun violence.
In recent years, states like Arizona and Virginia have dramatically improved the way they send records to NICS, making it far more difficult for guns to fall into dangerous hands.
This new analysis from the nation's leading gun law experts is essential to understanding how the background checks process works—the report sheds light on how making improvements to this complex system of databases can save lives. Our nation desperately needs tools like NICS to be as strong and effective as possible, and improving this system represents a leap forward in the effort to save lives from gunfire.
The daily presence of gun violence leaves our communities at grave risk—fortunately, this is not a problem without an effective, practical solution. Enacting universal background checks and strengthening the NICS databases are two of the most effective ways legislators can protect their constituents from gun violence while still respecting the rights of law-abiding citizens.
Read the full report: For the Record: NICS and Public Safety
MEDIA REQUESTS
Our experts can speak to the full spectrum of gun violence prevention issues. Have a question? Email us at media@giffords.org.
Contact