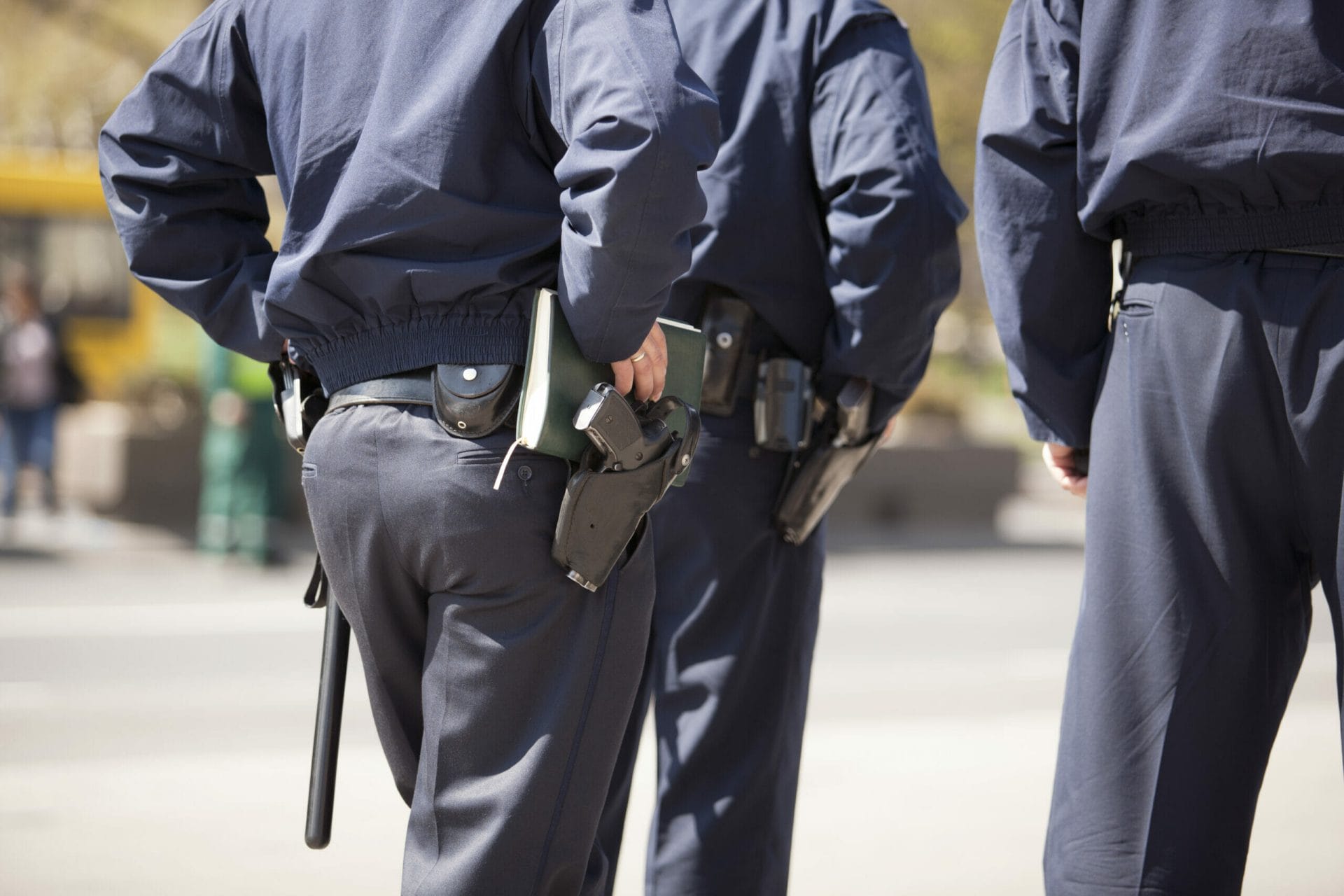 Giffords Law Center Gun Law Trendwatch: March 14, 2023
A Roundup and Analysis of the Latest State Firearm Legislation
Gun Extremist State Legislators Have Long Tried to Invalidate Federal Gun Laws. They've Finally Found a Way—By Going After Their Own Law Enforcement Officers—and It's Costing Lives.
Every other week during the state legislative cycle, Gun Law Trendwatch breaks down trends in the gun violence prevention universe. We take an in-depth look at a topic of particular interest to legislators and advocates—this week it's the dangerous impact of Second Amendment Preservation Act laws—and provide updates on significant gun safety and gun lobby bills as they move through state legislatures.
State of the States
Second Amendment Preservation Act Laws Have Disastrous, Life-Threatening Consequences
Federal gun laws—while few—are critically important to gun violence prevention efforts. They include preventing people who commit domestic abuse or who have serious mental illness that increases their risk of violence from accessing firearms, requiring a background check when a person buys a gun from a dealer, and setting a minimum age for handgun purchases.
Far-right gun zealots want to eliminate these laws, and have begun a particularly insidious effort to pass laws that prevent federal and state police officers from enforcing these federal laws and others. So-called Second Amendment Preservation Act (SAPA) laws have recently begun to have disastrous, life-threatening consequences.
In 2009, Montana passed legislation generally declaring federal gun laws and executive actions null and void in the state. A year later, Alaska, South Dakota, Utah, and Wyoming did the same. Since 2010, eight additional states have passed these laws which are modeled after the arcane and unconstitutional principle of "nullification"—the idea that states can nullify federal laws within their borders.
I've previously written about the racist history of nullification laws, and how they are unenforceable because the Supremacy Clause of the Constitution states that federal laws supersede conflicting state laws. But this hasn't deterred radical lawmakers from pursuing this policy. In fact, gun extremists have doubled down and made their own state and local law enforcement officers criminally liable, and civilly liable for exorbitant sums, for helping to enforce them. In 2021, three states—Alaska, Idaho, and Missouri—adopted these extreme versions of SAPA that distinctly do the opposite of "Backing the Blue."
Threatening the careers, freedom, and financial stability of law enforcement officers has, unsurprisingly, stopped officers from enforcing or cooperating with federal law enforcement. In Missouri, one prosecutor in a rural county said the state's SAPA is weakening the "ability for law enforcement officers to interact with their federal partners to go after people who are violent in nature and are committing crimes in our community." 
In Missouri and certain other states with extreme SAPA laws, this will cost lives, particularly those of domestic abuse victims. None of the states with SAPA laws have laws that prohibit a person convicted of misdemeanor domestic violence or subject to a protection order from possessing a gun, despite the fact that these laws meaningfully reduce intimate partner gun homicides. While federal law covers these loopholes, extremist SAPA laws will result in preventable deaths, shattering the lives of children and having effects that reverberate through communities.
To be clear: SAPA laws that punish police or bankrupt law enforcement agencies for preventing violence are wildly extreme. Nevertheless, in 2023, Colorado, Iowa, Indiana, Kentucky, Nebraska, New Hampshire, Ohio, Oklahoma, South Dakota, Tennessee, Texas, and West Virginia have versions of these bills pending that would subject law enforcement agencies to bankrupting fines, make local cops criminally and civilly liable, and more. One of the most radical far-right white nationalist gun advocates in Congress, Marjorie Taylor Green, introduced a SAPA in Congress in 2021.
On March 6, 2023, a federal court in Missouri declared the state's SAPA unconstitutional. The law will remain in effect until the Eighth Circuit decides whether to enjoin its enforcement. How the law will fare upon appeal to the Eighth Circuit Court of Appeals or the ultraconservative Supreme Court, remains to be seen. 
Gun rights fanatics have been successful in passing laws that allow people to carry loaded guns in public without a background check in 25 states so far, and racist Stand Your Ground laws in 42 states. This is their new battleground, and it is up to all of us to fight back and stop the cancer of these laws from spreading.
JOIN THE FIGHT
Gun violence costs our nation 40,000 lives each year. We can't sit back as politicians fail to act tragedy after tragedy. Giffords Law Center brings the fight to save lives to communities, statehouses, and courts across the country—will you stand with us?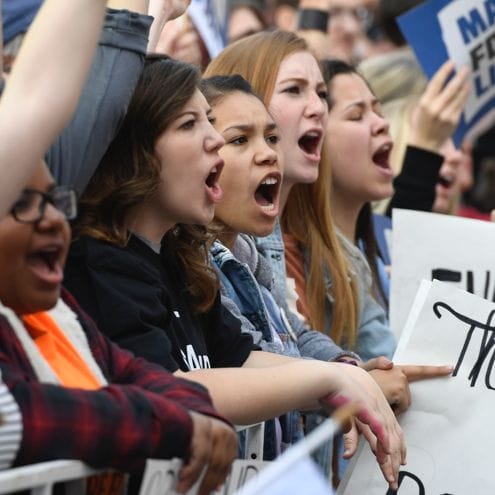 Gun Safety Spotlight
Hope and Change are Coming to Texas
At a rally at the Texas State Capitol in February, a 10-year-old girl, Caitlyne Gonzales, described being in a classroom while the Uvalde shooter attempted to gain access to her class and shot through her door. She waited for help for over an hour before she was able to escape. Two of her best friends, other 10-year-olds, weren't as lucky.
The fact that politicians are willing to sacrifice our nation's children in the name of Second Amendment absolutism is as vile as it is untenable. At the rally Caitlyne attended, hundreds of others, including survivors, lawmakers, and advocates, joined her to demand change. They urged Texas to raise the age to buy firearms to 21—the Uvalde shooter purchased the assault weapon he used to commit the massacre shortly after he turned 18—and begged legislators to put an end to the bloodshed.
Texas has the dubious distinction as having the most people killed in mass shootings and the second-highest number of people killed in a single mass shooting—and Texans want to see action. While the Texas legislature is currently dominated by lawmakers who are extreme on guns, this may change in coming years. 
The hundreds of protestors who showed up at the state capitol in February, and the gun safety advocates throughout the state, are ready to do what it takes to put an end to gun violence.
Gun Lobby Extremism
West Virginia Lets 18-Year-Olds Bring Loaded Guns on Campus
The data is abundantly clear that individuals ages 18 to 20 are at higher risk for committing violence against themselves or others, because the human brain continues to develop well past the age of 21—particularly in areas that impact decision making and impulse control. Hormonal changes during this time can have similarly significant effects on self-control, emotions, risk-taking behavior, and aggression.
In fact, 18 to 20-year-olds comprise just four percent of the US population, but account for 17% of known homicide offenders. The data is just as compelling when it comes to suicide: the association between firearm availability and suicide is strongest among adolescents and young adults.
In light of this data, it is particularly troubling that West Virginia has become the latest state to allow individuals in this age group to carry hidden, loaded handguns on campus, along with anyone else with a concealed carry permit. The bill, SB 10, prohibits institutions of higher education from enacting policies that keep guns off campus. Under the new law, drunk or depressed 18-year-old students, some of whom may be away from home for the first time in their lives, can keep a handgun under their bed.
Although West Virginia's governor stated that the legislation was necessary so people on campus could protect themselves, the bill allows colleges and universities to ban guns in stadiums where sporting events are taking place and in "sole occupancy offices," among other places. It seems the governor recognizes that easy access to guns means they are actually more likely to turn everyday disagreements about sports and grades into shootouts than they will be used for self-protection. 
The data also contradicts the governor's claims that guns are necessary for self protection: less than two percent of college students report being threatened with a gun on campus, and after campus carry policies took effect in Utah and Colorado, crimes committed on or near college campuses in those states—including forcible rapes—increased (during a time period when the nationwide rate of sexual assaults decreased).
West Virginia students are the latest casualty of gun extremists' big lie that we need access to guns everywhere and anywhere to keep ourselves safe when, in fact, the exact opposite is true.
MEDIA REQUESTS
Our experts can speak to the full spectrum of gun violence prevention issues. Have a question? Email us at media@giffords.org.
Contact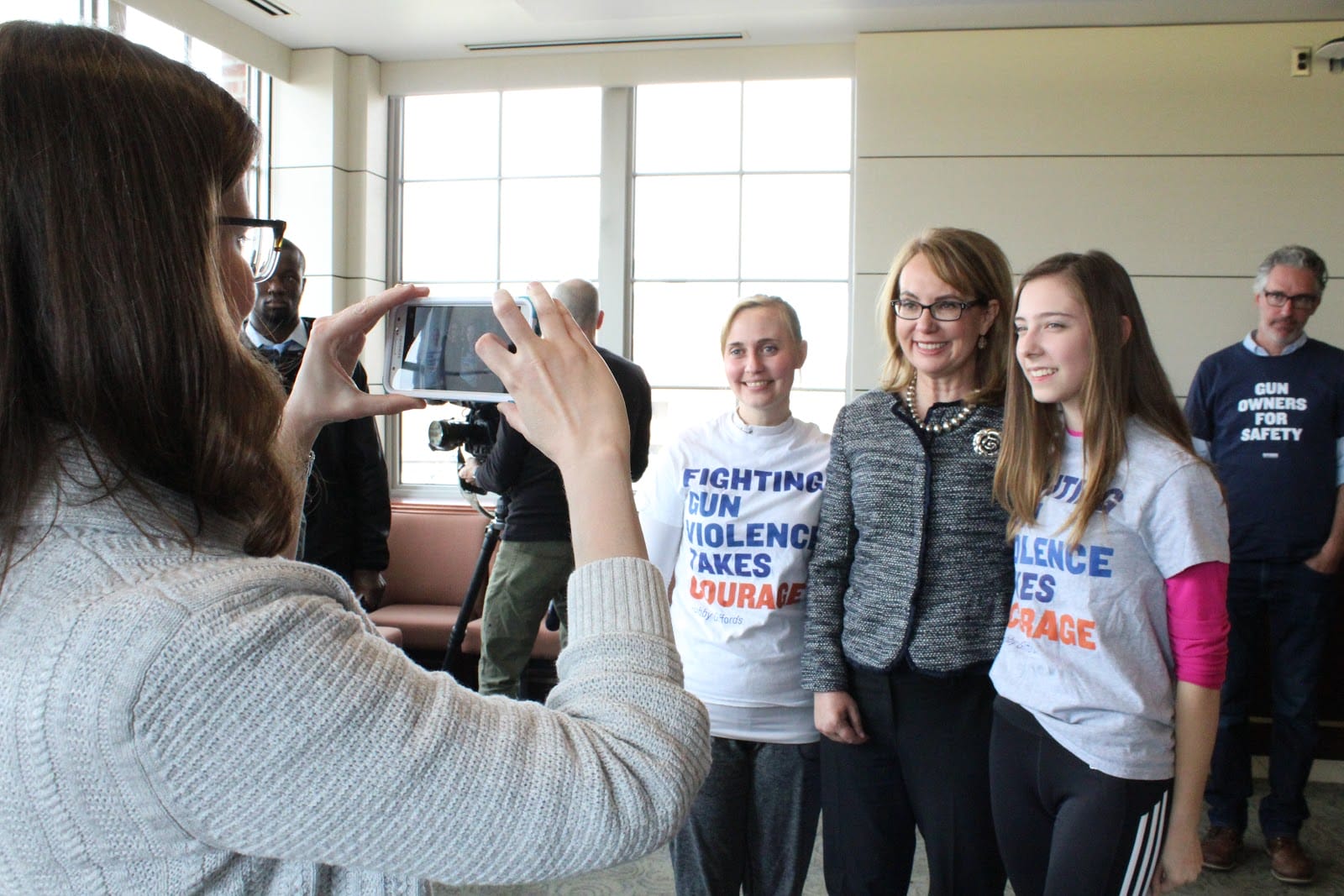 Bills in Motion
Lawmakers intent on protecting their constituents from gun violence began 2023 with the introduction of hundreds of gun violence prevention bills. Notably, bills to strengthen background check requirements, fund proven community violence intervention programs, improve domestic violence prohibitions, and regulate or prohibit ghost guns have been introduced in at least 29 states and the District of Columbia. Gun extremists nevertheless continue to push their dangerous agenda of more guns to address gun violence and have introduced several bills to bring guns in schools, allow permitless carry, allow people to shoot first and ask questions later, and make law enforcement officers liable for enforcing federal gun laws in over a dozen states. For nearly 30 years, we have helped states make our communities safer with evidence-based policies and by fighting the gun lobby. In 2023, we are stronger than ever.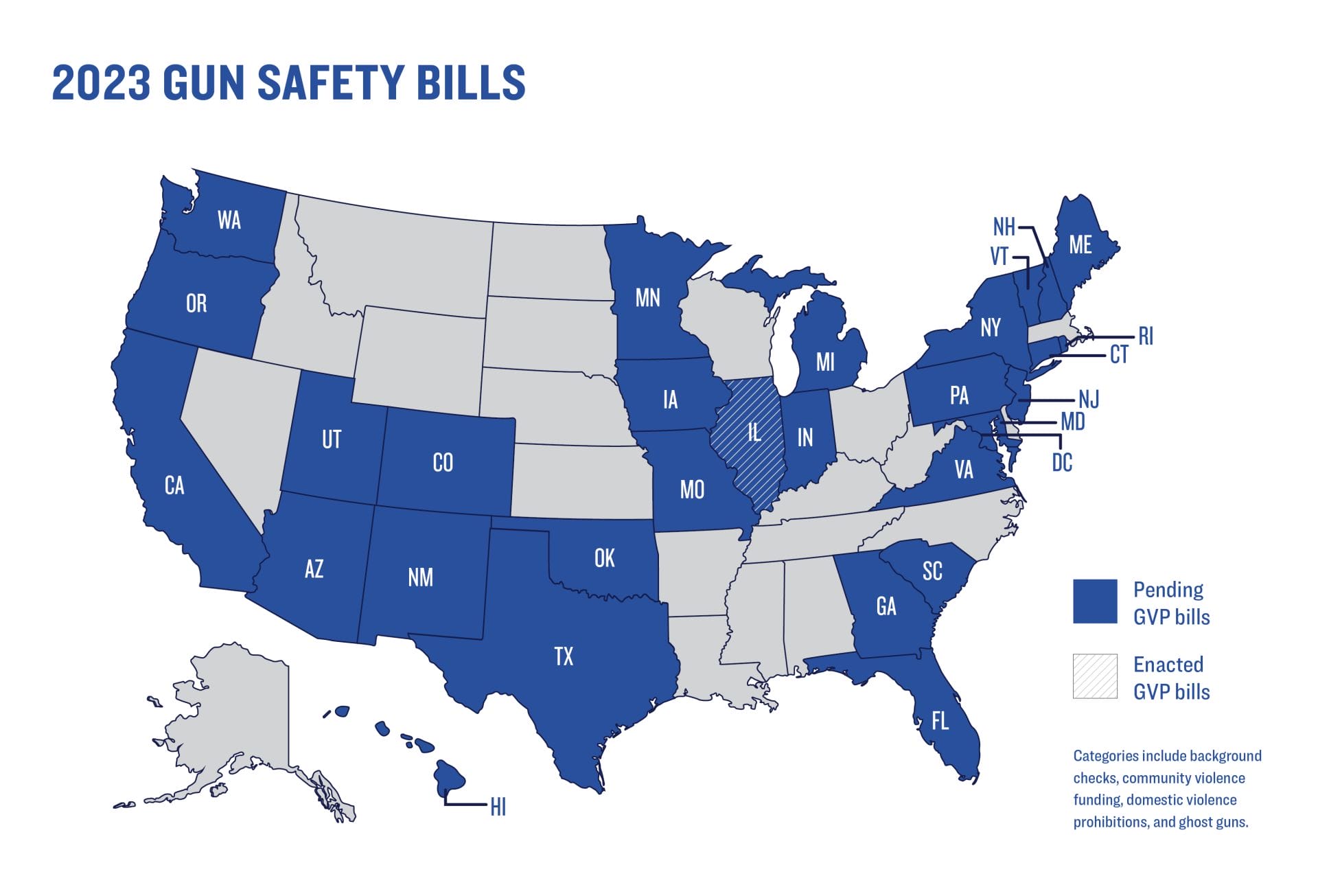 Gun Safety Bills
BACKGROUND CHECKS: Illinois HB 2770 and HB 3239 had hearings scheduled on 3/7 and 3/9. Hawaii HB 984 and Michigan HB 4138 and HB 4142 have passed the house. New Hampshire HB 59 and Washington HB 1143 have all passed committees. At least 16 states have bills pending that would enact universal background checks or strengthen existing background check laws.
COMMUNITY VIOLENCE: Michigan HB 4016 has been signed by the governor. Connecticut HB 6659 had a hearing set for 3/9. Illinois HB 2532, HB 3284, and HB 3954, and Maryland HB 974, are scheduled to be heard on 3/8. Colorado SB 2 has passed a committee. Minnesota HB 25 has passed a committee. New Mexico SB 192 has passed its chamber of origin. At least 16 states and the District of Columbia have bills pending that allocate, protect, or administer funding for evidence-based violence prevention programs.
DOMESTIC VIOLENCE: Illinois HB 1404, HB 2770, and HB 3099 had hearings scheduled on 3/7 and 3/9. Rhode Island HB 5917 had a hearing set for 3/9. Hawaii HB 984 has passed a committee. Utah HB 199 has passed both chambers. Washington HB 1562 has passed a committee. At least 16 states and the District of Columbia have bills pending that would improve efforts to keep guns out of the hands of people who commit domestic abuse.
GHOST GUNS: California AB 1089 has a hearing scheduled for 3/21. At least 12 states and the District of Columbia have bills pending that regulate ghost guns or improve the effectiveness of their ghost gun policies.
Gun Lobby Bills
GUNS IN SCHOOLS: West Virginia SB 10 was enacted on 3/1. Arizona SB 1331 had a hearing set for 3/8 and HB 2667, SB 1300, and SB 1331 have passed their chambers of origin. Iowa HB 173 and Missouri HB 70 have passed committees. Mississippi SB 2079 has passed both chambers and is in the senate for concurrence. Oklahoma HB 2139 and SB 838 have passed committees. Dangerous bills to allow or expand the ability to carry guns in school or on campus are pending in at least 16 states.
PERMITLESS CARRY: Florida SB 150 had a hearing set for 3/9, and HB 543 and SB 150 have passed committees. South Carolina HB 3594 has passed its chamber of origin. There are reckless permitless carry bills pending in at least seven states.
STAND YOUR GROUND: Bills that make it easy to use deadly force in public and evade justice are pending in at least 10 states.
LIABILITY FOR ENFORCING GUN LAWS: Kentucky HB 153 has passed its chamber of origin.  Bills that would make law enforcement officers or other state and local government officials personally liable, or otherwise impose onerous penalties on law enforcement agencies or localities, for enforcing federal gun laws are pending in at least 11 states.
HERE TO HELP
Interested in partnering with us to draft, enact, or implement lifesaving gun safety legislation in your community? Our attorneys provide free assistance to lawmakers, public officials, and advocates working toward solutions to the gun violence crisis.
CONTACT US