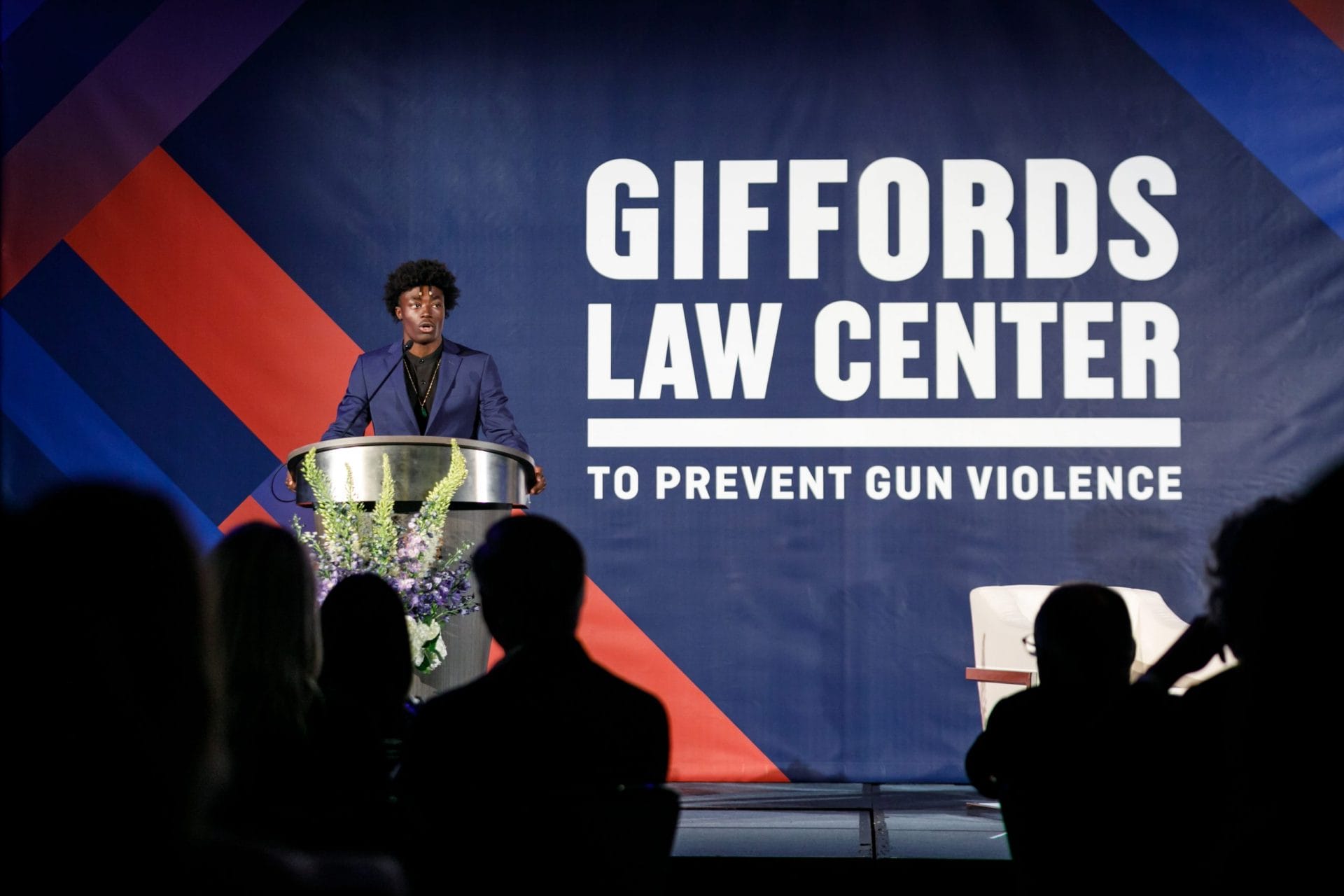 Your support fuels our fight for the laws, policies, and programs that we know save lives.
In 2019, we made remarkable progress in state legislatures, passing more than 70 gun safety bills in 23 states. For the first time ever, more Americans lived in states that received an A on our Annual Gun Law Scorecard than an F. We passed a critical universal background checks bill in the House of Representatives and funded community violence intervention programs across the country. We've got a long way to go in the journey towards a safer America, but together, we're getting there.
Donors
We like to say that when it comes to fighting gun violence, there is no other side. And no one understands that better than our donors.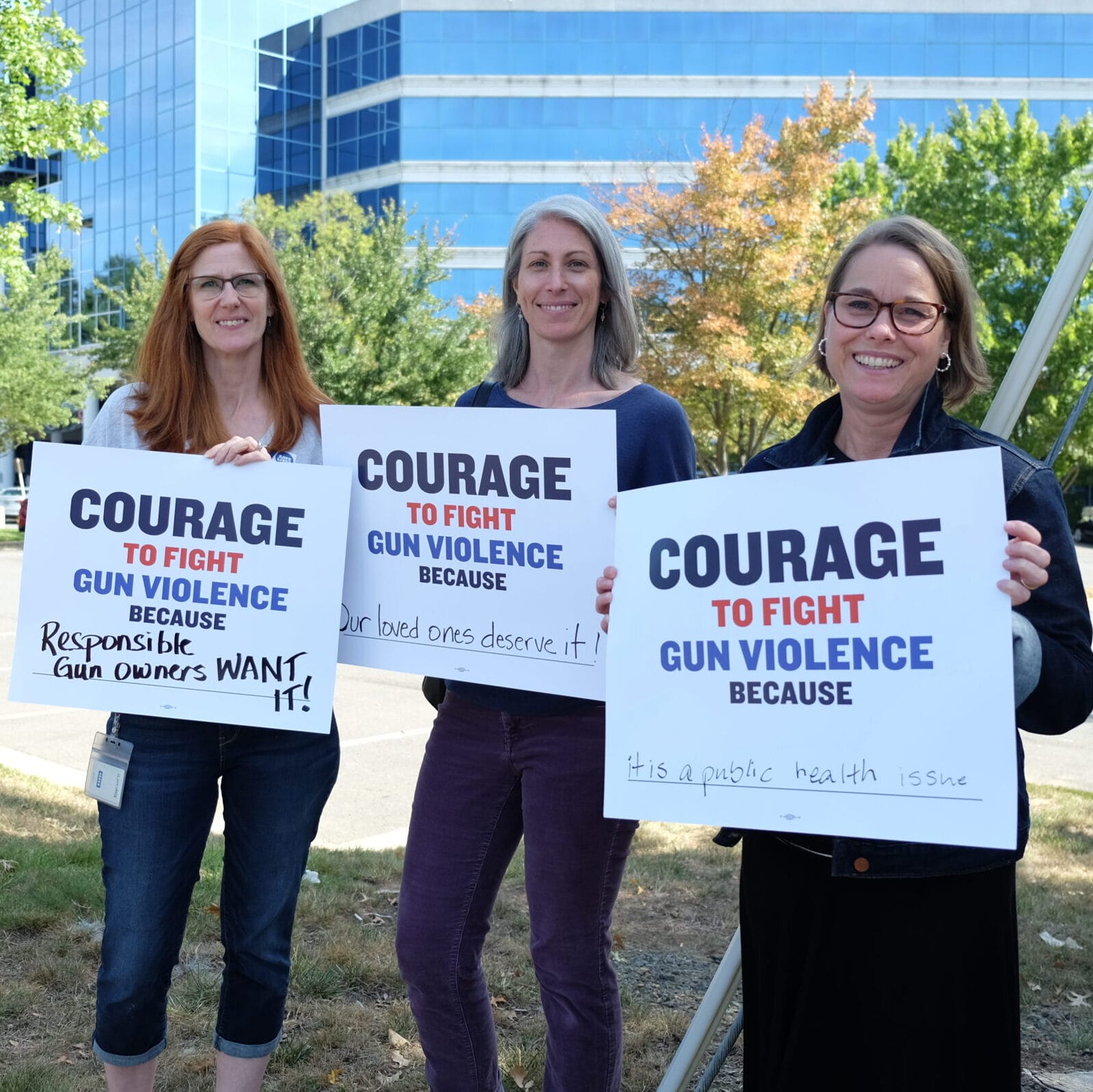 Our country loses nearly 40,000 people to gun violence each year, a toll that is both enormous and unacceptable. Our supporters are helping us change what we can't and won't accept. Gun violence is not a foregone conclusion, and these deaths are not just statistics, but mothers and sons and fathers and daughters. 
Thanks to the remarkable support of our donors, we're able to conduct research and analysis that captures the scope of the human toll of gun violence—and use that to propose effective solutions. Our attorneys understand the nuances and complexities of gun safety laws better than anyone else in the country, and they are prepared to defend those lifesaving laws against the gun lobby's meritless challenges.
We develop and maintain collaborative partnerships with organizations that provide violence prevention resources to under-resourced communities, work to end mass incarceration, and build trust between communities and law enforcement.
The generosity of our thousands of donors has helped us do the difficult work of taking on the gun lobby and turning the tide on American gun violence. We won't stop fighting until we've achieved our goal of building a safer and more just America.
Anniversary Dinner
Each year, we gather with our supporters to remember those we've lost to gun violence and look ahead to where we're going.
At Giffords Law Center's Anniversary Dinner, we honor the exceptional efforts of individuals who have shown outstanding leadership in the gun violence prevention movement and pay tribute to the victims of the mass shooting at 101 California Street on July 1, 1993.

Our 26th Anniversary Dinner honored Speaker Nancy Pelosi for her leadership in fighting gun violence. One of Speaker Pelosi's most significant gun safety accomplishments to date was passing H.R. 8, the Bipartisan Background Checks Act of 2019.

The law firm Jones Day received our 2019 Richard W. Odgers Pro Bono Partner Award in recognition of its bold efforts to prepare for a Second Amendment fight at the Supreme Court, keep guns off campuses and out of schools, and secure funds for violence intervention programs in impacted communities.

Pacesetter
The Ron Conway Family, in honor of Gabby Giffords
Keker, Van Nest & Peters LLP
Paul, Weiss, Rifkind, Wharton & Garrison LLP
Zitrin Foundation
Frontrunner
Munger, Tolles & Olson LLP
Underwriter
Amalgamated Bank
Eve Bernstein
Bryan Cave Leighton Paisner LLP
Covington & Burling LLP
Farella Braun + Martel LLP
Fenwick & West LLP
James Fousekis
Hanson Bridgett LLP
George & Candace Hisert
Kilpatrick Townsend & Stockton LLP
Lieff Cabraser Heimann & Bernstein
Reed Minuth & Megin Scully
Morgan, Lewis & Bockius LLP
Morrison & Foerster LLP
Mark Mosley
O'Melveny & Myers LLP
Pillsbury Winthrop Shaw Pittman LLP
Postmates
Jonathan Powers
Sheppard, Mullin, Richter & Hampton LLP
Simpson Thacher & Bartlett LLP
Harold Sogard and Susan Bolle
Wilson Sonsini Goodrich & Rosati Foundation
Patron
Laurence J. Bardoff & Lilli Alberga
Bartko Zankel Bunzel & Miller
Owen Clements & Linda Cronin
Hemming Morse LLP
Kirkland & Ellis LLP
Levi's Safer Tomorrow Fund
Littler Mendelson PC
Nixon Peabody LLP
Oakland A's
Host
Paul and Helen Chapman
Coblentz Patch Duffy & Bass LLP
Davis Wright Tremaine LLP
DLA Piper
Drinker Biddle & Reath
Gay & Carl Grunfeld
Constance Hiatt
Mikiko Huang and Marshall Stoller
David & Linda Kapnick
Tina Poplawski
Richards Watson & Gershon
Rogers Joseph O'Donnell
In-Kind
J. Lohr Vineyards & Wines
Foundations
We are exceedingly grateful to the following foundations whose support powered our work in 2019.
Giffords Law Center is incredibly grateful for the philanthropic foundations making thoughtful investments to improve the lives of vulnerable people in communities across the country. We recognize the important changemakers who partner with us year after year to continue fueling progress in the gun violence prevention movement.
Foundation Support
Anheuser-Busch Foundation
David Bohnett Foundation
BOS Foundation
The California Wellness Foundation
Craigslist Charitable Fund
Paul & Phyllis Fireman Charitable Fund
Lisa & Douglas Goldman Fund
Irving Harris Foundation
Hobson Lucas Family Foundation
Jewish Communal Fund
The Joyce Foundation
The Kendeda Fund
Lynx Foundation
Mai Family Foundation
Marin Community Foundation
Morningstar Foundation
New Venture Fund
David & Lucile Packard Foundation
Pohlad Family Foundation
Norman Raab Foundation
Lynne & Andrew Redleaf Foundation
Sakana Foundation
Salesforce
The San Francisco Foundation
Savannah Community Foundation
Harold Simmons Foundation
Solidarity Giving
St. Louis Community Foundation
S. Mark Taper Foundation
Andrew & Ann Tisch Foundation
van Löben Sels/RembeRock Foundation
WhyNot Initiative
JOIN THE FIGHT
Gun violence costs our nation 40,000 lives each year. We can't sit back as politicians fail to act tragedy after tragedy. Giffords Law Center brings the fight to save lives to communities, statehouses, and courts across the country—will you stand with us?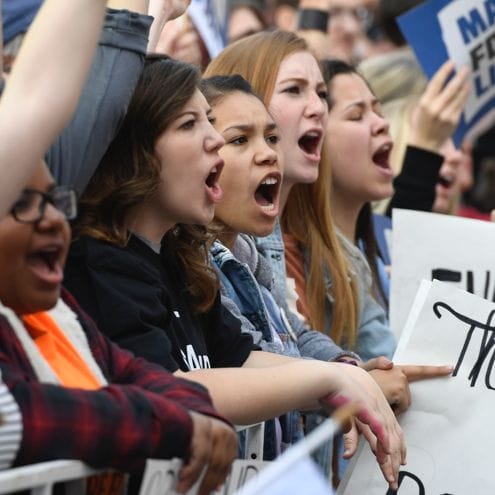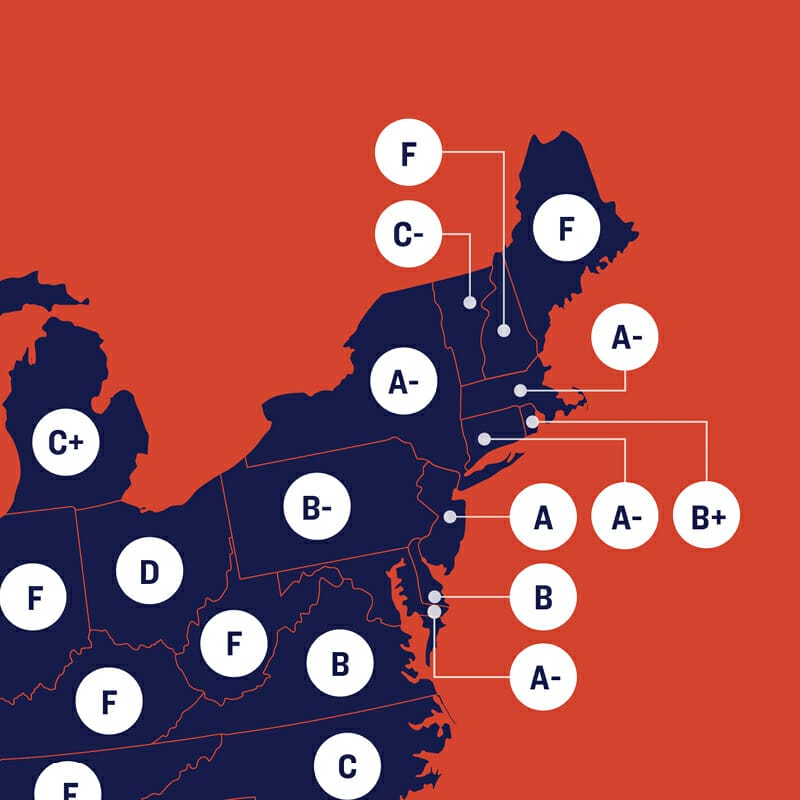 SPOTLIGHT
GUN LAW SCORECARD
The data is clear: states with stronger gun laws have less gun violence. See how your state compares in our annual ranking.
Read More
Financials
Below is a detailed breakdown of our 2019 financials.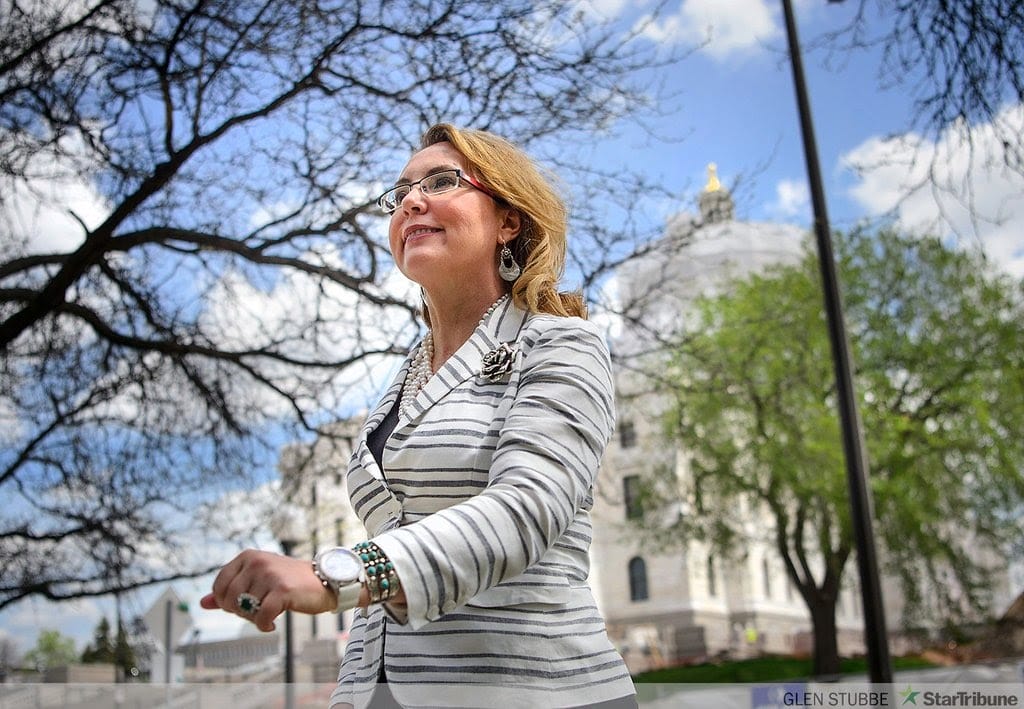 MAKE A GIFT
Every day, the experts at Giffords Law Center work tirelessly to craft, enact, and defend the gun safety policies and programs that save lives. A safer America is within reach, but we need your courage and commitment to get there.