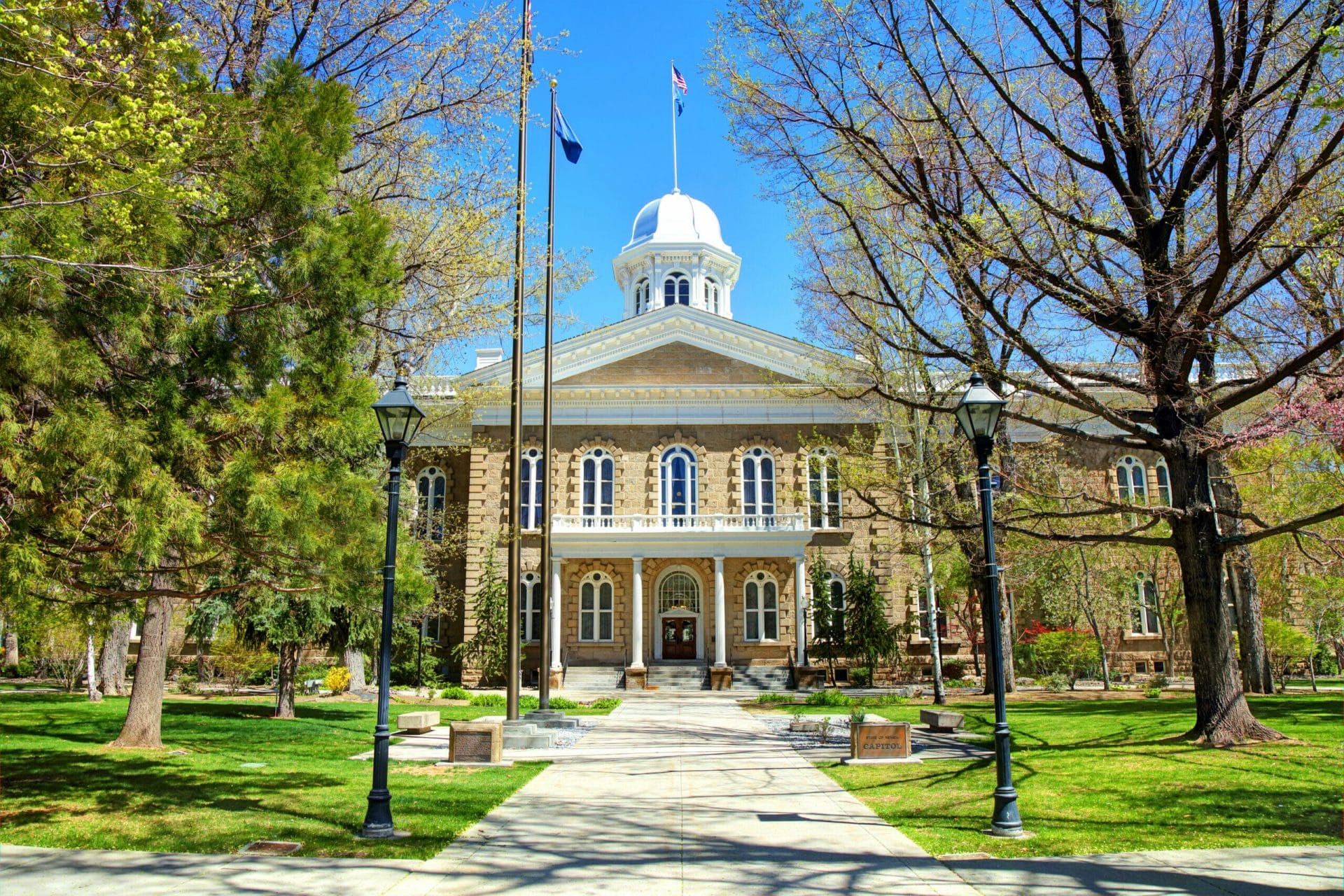 Giffords Law Center Gun Law Trendwatch: May 30, 2023
A Roundup and Analysis of the Latest State Firearm Legislation
Nevada Had Years of Progress on Gun Violence. In 2023, a New Governor Wants to Reverse Course. 
Every other week during the state legislative cycle, Gun Law Trendwatch breaks down trends in the gun violence prevention universe. We take an in-depth look at a topic of particular interest to legislators and advocates—this week it's what Nevada's governor is doing to reverse progress on gun safety—and provide updates on significant gun safety and gun lobby bills as they move through state legislatures.
State of the States
Nevada Voters Support Gun Safety, but Their Governor Disagrees
In 2016, frustrated by their legislature's inaction on gun violence prevention, Nevada voters enacted universal background checks by voter initiative. Unfortunately, the state's NRA-endorsed then-attorney general—Adam Laxalt—refused to implement the law.
The following year, Nevada was the site of the worst mass shooting in modern American history. Sixty people were slaughtered by a single shooter while attending the Route 91 outdoor music festival in Las Vegas. At the next election in 2018, voters demanded change and elected a slate of representatives who proudly boasted F grades from the NRA. That same year, Adam Laxalt ran for governor and was definitively defeated by Steve Sisolak.
Voters quickly saw the fruits of their labors to elect gun safety champions. In 2019, lawmakers passed an updated version of the universal background checks voter initiative and an extreme risk protection order law. The state also enacted a child access prevention policy and banned trigger activators that enhance the lethality of semiautomatic weapons—a type of trigger activator, known as a bump stock, was used in the Route 91 massacre and contributed to the devastating number of fatalities.
And so it was. On May 17, Governor Lombardo vetoed three critical pieces of gun safety legislation. SB 171 would have disarmed people who commit hate crimes for 10 years. AB 354 would have helped prevent people from using firearms to intimidate individuals exercising their constitutional right to vote by prohibiting firearms within 100 feet of polling places. AB 355 would have raised the age to 21 for people to purchase semiautomatic long guns.
The policies Governor Lombardo vetoed are widely popular among Nevadans, and the legislature has not given up getting them through. On May 29, the Nevada Senate is going to reconsider the bill that would disarm people who commit hate crimes. Lawmakers are also discussing veto overrides of the three bills. If Governor Lombardo refuses to hear Nevadans who voice their concerns about gun violence in their state, the legislature intends to make him listen.
JOIN THE FIGHT
Gun violence costs our nation 40,000 lives each year. We can't sit back as politicians fail to act tragedy after tragedy. Giffords Law Center brings the fight to save lives to communities, statehouses, and courts across the country—will you stand with us?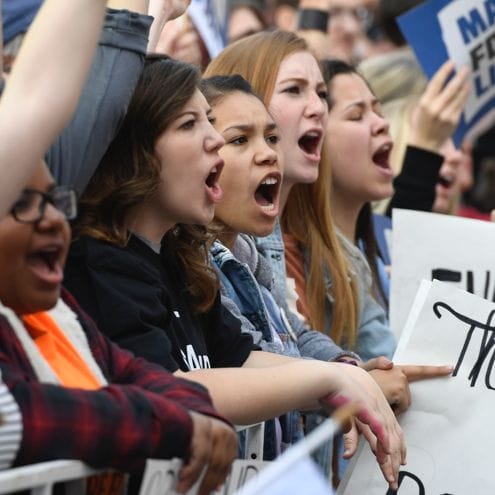 Gun Safety Spotlight
Minnesota Passes First Major Gun Safety Bills in Nearly a Decade
The last time Minnesota passed gun safety legislation was in 2014, when the legislature made it more difficult for people who commit domestic violence to access firearms. Although gun violence prevention isn't always—and should not be—a partisan issue, 2014 was also the last time all three branches of the state government were controlled by Democrats. 
In the 2022 midterms, voters motivated by concerns of rising gun violence returned control of all three branches of state government to the Democrats. Post-election polling demonstrated extraordinarily high support for background check and extreme risk protection orders policies. 
In 2023, the new legislature quickly got to work. On May 19, Governor Tim Waltz signed SF 2909, which requires anyone purchasing a handgun or assault weapon to get a background check. The bill also enacts an extreme risk protection order that allows law enforcement or family members to petition a court to temporarily remove firearms from someone at high risk of committing violence. 
Minnesota joins Nevada, Michigan, Colorado, New Mexico, and several other states in proving that Americans are not powerless in the face of our nation's epidemic of gun violence. Voters can make their voices heard—and change can happen.  
Gun Lobby Extremism
Open Carry Is Being Used to Terrorize Children in Maryland. The State Has the Power to Prevent It.
A 20-year-old Maryland man has been causing panic and anxiety among elementary school children and their families by regularly carrying an AR-15 to a bus stop. And they are rightfully alarmed—many of the highest profile mass shootings at schools have been committed by young men using AR-15-style weapons.
The man claims that he is carrying the AR-15 in protest over Maryland's recent law that prohibits guns in a variety of sensitive locations where guns pose even greater public safety risks or threats to the exercise of democracy. The legislation was a response to the Supreme Court's June 2022 ruling that forced several states—including Maryland—to weaken their concealed carry permitting laws. The research is clear that when state's weaken their concealed carry laws, they experience increases in violent crime and handgun homicides, so states like Maryland are attempting to mitigate that harm.
Law enforcement have claimed that they have no legal ability to prevent the man from terrorizing children waiting to go to school. Whether they do or not, the Maryland legislature certainly does. At the next opportunity, the Maryland legislature should ban the open carrying of firearms in the state.
Open carry is being used more and more by gun extremists for political intimidation and violence. This is the most recent example, but likely not the last. The legislature should do everything in its power to put a decisive end to it.
MEDIA REQUESTS
Our experts can speak to the full spectrum of gun violence prevention issues. Have a question? Email us at media@giffords.org.
Contact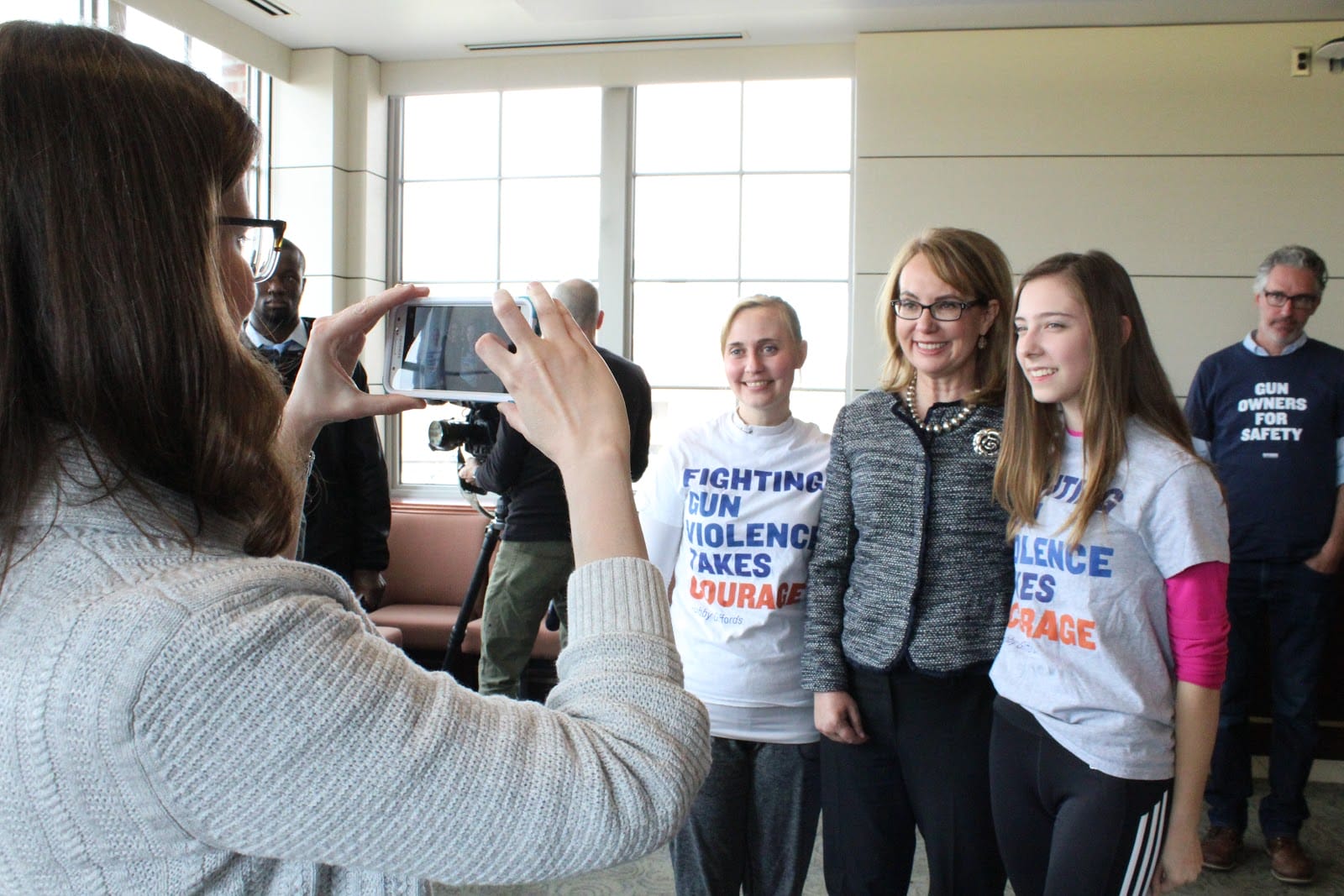 Bills in Motion
Lawmakers intent on protecting their constituents from gun violence began 2023 with the introduction of hundreds of gun violence prevention bills. Notably, bills to strengthen background check requirements, fund proven community violence intervention programs, improve domestic violence prohibitions, and regulate or prohibit ghost guns have been introduced in at least 38 states and the District of Columbia. Gun extremists nevertheless continue to push their dangerous agenda of more guns to address gun violence and have introduced several bills to bring guns in schools, allow permitless carry, allow people to shoot first and ask questions later, and make law enforcement officers liable for enforcing federal gun laws in over a dozen states. For nearly 30 years, we have helped states make our communities safer with evidence-based policies and by fighting the gun lobby. In 2023, we are stronger than ever.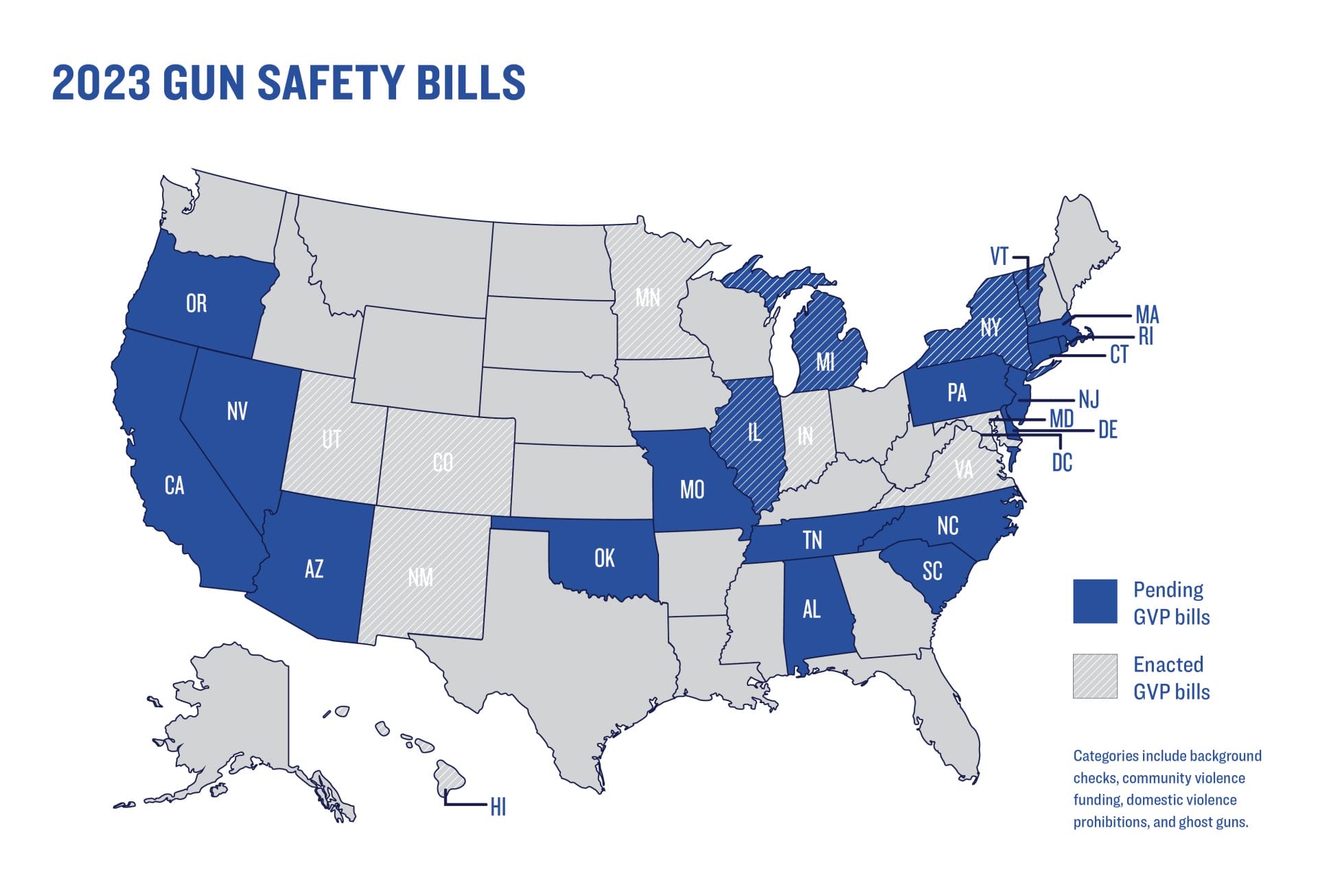 Gun Safety Bills
BACKGROUND CHECKS: Minnesota SB 2909 was enacted on 5/19. California AB 1406 has passed a committee and AB 1598 has passed its chamber of origin. Connecticut SB 973 has passed a house committee. Delaware SB 2 has also passed house committees. Nevada SB 367 has passed a committee. Pennsylvania HB 714 has passed its chamber of origin. At least 15 states have bills pending that would enact universal background checks or strengthen existing background check laws.
COMMUNITY VIOLENCE: Minnesota SB 2909 was enacted on 5/19. New York AB 3003 was enacted on 5/12. Colorado SB 2 was enacted on 5/10. New York AB 2893 was scheduled to be heard on 5/23. Rhode Island HB 5200 was scheduled for hearings on 5/23 and 5/25. California AB 762 and AB 912 passed committees. Massachusetts HB 3901 has passed a senate committee. Minnesota SB 2995 is eligible to be sent to the governor. New York SB 580 has passed a committee and SB 2364 has passed its chamber of origin. Pennsylvania HB 611 has passed a committee. At least 12 states have bills pending that allocate, protect, or administer funding for evidence-based violence prevention programs.
DOMESTIC VIOLENCE: Washington HB 1562 and SB 5231 were enacted on 5/4. New York AB 2413 was scheduled to be heard on 5/23. California AB 36 and AB 818 have passed a committee. Vermont SB 4 is eligible to be sent to the governor. At least 10 states and the District of Columbia have bills pending that would improve efforts to keep guns out of the hands of people who commit domestic abuse.
GHOST GUNS: California AB 1089 has passed a committee. Colorado SB 279 has been sent to the governor. At least 11 states have bills pending that regulate ghost guns or improve the effectiveness of their ghost gun policies.
Gun Lobby Bills
GUNS IN SCHOOLS: Maine HB 27, HB 323, and HB 1002a were scheduled for hearings on 5/24. Texas SB 11 passed a house committee. Dangerous bills to allow or expand the ability to carry guns in school or on campus are pending in at least 13 states.
PERMITLESS CARRY: There are reckless permitless carry bills pending in at least six states.
STAND YOUR GROUND: Bills that make it easy to use deadly force in public and evade justice are pending in at least four states.
LIABILITY FOR ENFORCING GUN LAWS: Ohio HB 51 was scheduled to be heard on 5/23. Bills that would make law enforcement officers or other state and local government officials personally liable, or otherwise impose onerous penalties on law enforcement agencies or localities, for enforcing federal gun laws are pending in at least six states.
HERE TO HELP
Interested in partnering with us to draft, enact, or implement lifesaving gun safety legislation in your community? Our attorneys provide free assistance to lawmakers, public officials, and advocates working toward solutions to the gun violence crisis.
CONTACT US