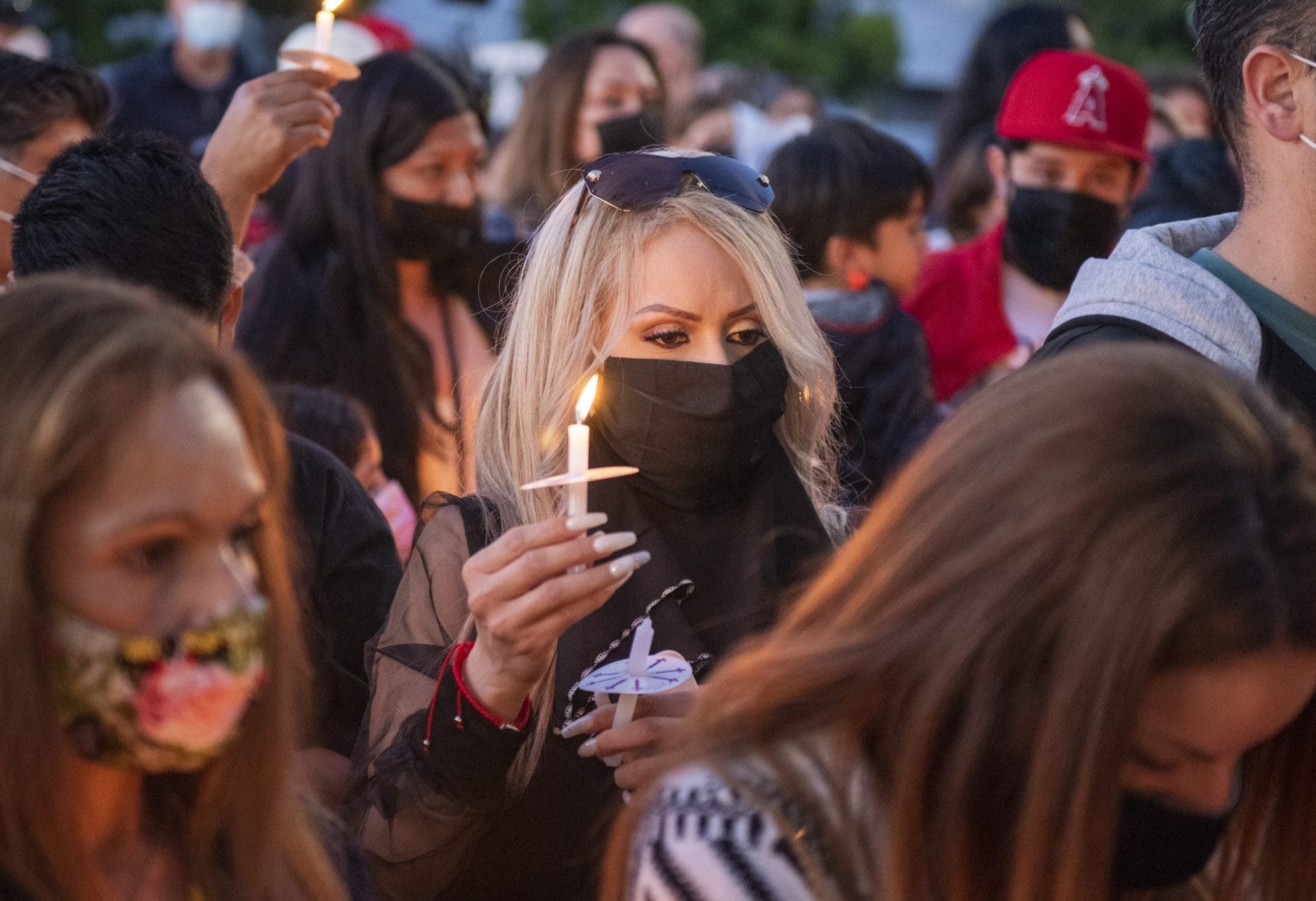 COVID-19 & Gun Violence: Intersecting Epidemics

Over the past year, the COVID-19 pandemic has upended life as we know it and caused incalculable trauma and loss.
As of April 1, 2021, there have been nearly 30.5 million confirmed cases of COVID-19 in the US, and more than 550,000 Americans have died from the virus.1 This public health crisis has collided with and exacerbated another major public health crisis plaguing our country: gun violence.
This week, Giffords is unveiling a Gun Violence Memorial on the National Mall in Washington DC as a tribute to the nearly 39,000 Americans who die from gun violence each year. The installation was designed by the same artist who created the COVID-19 memorial, and is meant to visualize the scope of the crisis while encouraging Americans to urge their elected representatives to take action to end gun violence.
Fortunately, we're already seeing promising signs of federal progress. Last week, President Biden announced a series of executive actions from the White House Rose Garden, including commencing a rulemaking process on untraceable and undetectable "ghost guns" through the Department of Justice and allocating investments to lifesaving community violence intervention programs.
Last month, the House of Representatives passed a series of gun safety bills, including legislation to enact universal background checks, address the Charleston Loophole, and prevent individuals convicted of stalking and dating partner abuse from accessing guns. As the below memo outlines, there's no time to waste in taking action to end this crisis.
MEDIA REQUESTS
Our experts can speak to the full spectrum of gun violence prevention issues. Have a question? Email us at media@giffords.org.
Contact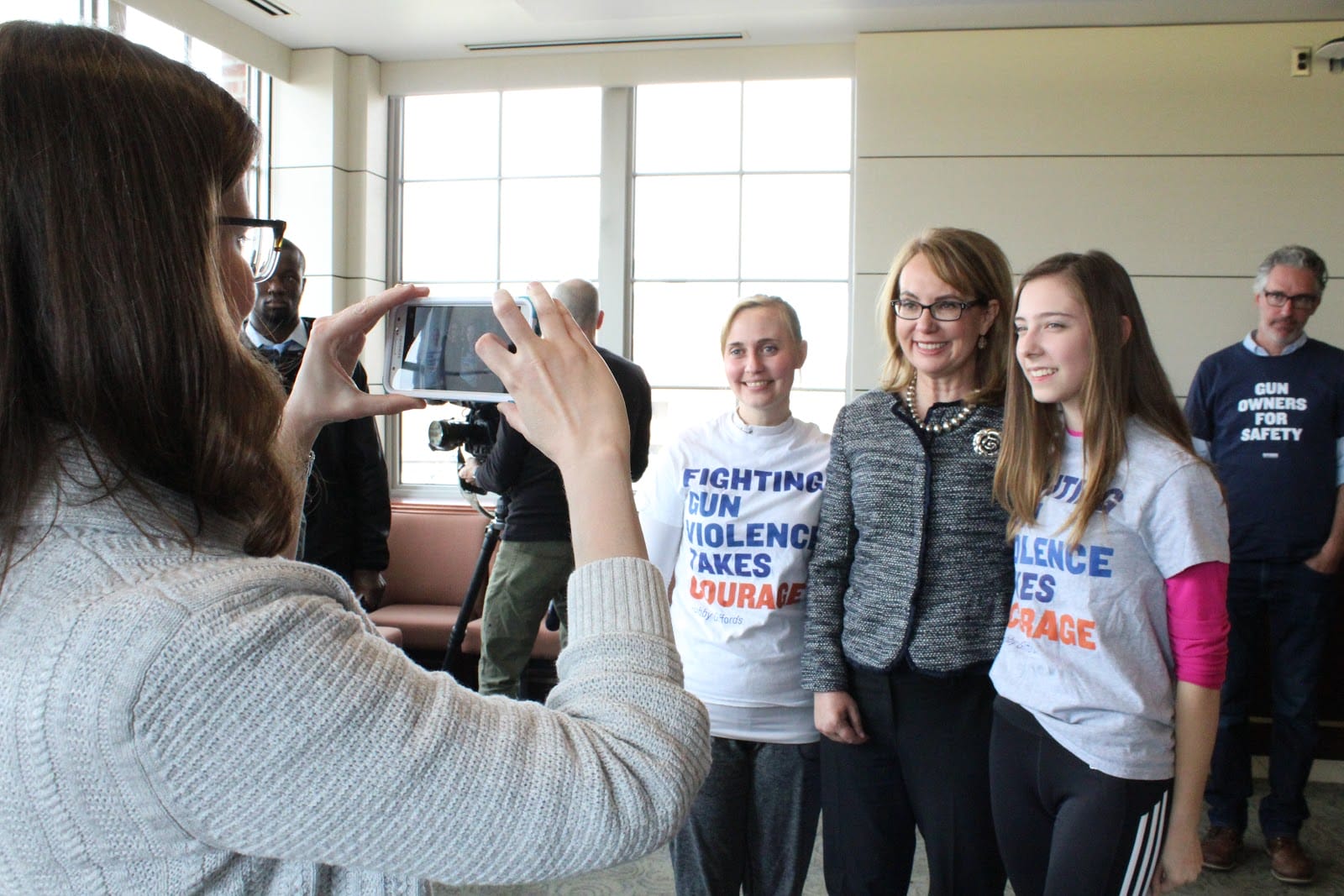 Overview
Because of how data on gun deaths and gun violence are collected in our country, we are still waiting for a full picture to emerge of how the pandemic and the measures taken to slow its spread have impacted rates of gun violence. But preliminary data and early estimates are grim, suggesting that 2020 ended with a gun death rate far higher than seen in recent years. Alarmingly, this trend appears to be persisting into the early months of 2021.
The Centers for Disease Control and Prevention (CDC) recently released preliminary estimates for firearms mortality through June of 2020. This new data shows that from April through June of 2020, the rate of firearm death was 10% higher than during this same period in 2019.2 This increase appears to be driven primarily by an increase in homicides, as total homicides increased by nearly 27% during this same period compared to 2019.3
Amidst these increases, we have also seen record-breaking firearm sales, with an estimated 22 million guns purchased in 2020—an increase of nearly 65% over previous year sales.4 Data from January and February 2021 suggest that surges in gun sales have persisted into this year.5

In fact, the FBI conducted more than 4.3 million gun background checks in January 2021, the highest number of checks completed during a single month in the agency's records.6 While more research is needed to measure the impact of surges in gun sales on gun violence in 2020, previous research has found that surges in gun purchasing after mass shootings or presidential elections have resulted in increases in gun violence,7 and new research suggests that increased gun sales in March and April 2020 similarly led to increases in gun violence.8    
Gun violence hurts our communities in many ways, from community violence to domestic violence to firearm suicide. The below data outlines how each of these forms of gun violence was exacerbated by the pandemic and other events of 2020.
Community Gun Violence
In March 2020, when many states and communities implemented stay-at-home orders, there was some hope that community violence and violent crime would decrease with more people staying home. While crime generally decreased in 2020, unfortunately, gun violence in cities persisted and, in many cases, increased. Critically, violence intervention workers around the country continued to mediate and reduce conflicts even while their funding was often threatened, while also pivoting to distribute masks, hand sanitizer, and public health information to vulnerable populations.  
Both the pandemic and high-profile incidents of police brutality left communities more vulnerable to gun violence in 2020. 
Data from many local police departments shows large increases in gun violence in 2020, and early evidence indicates this trend has persisted into 2021.
Domestic Violence
During the past year, victims of domestic abuse have faced increased risks associated with stay-at-home orders and pandemic-related economic impacts. Firearms significantly compound these risks: when an abusive partner has access to firearms, a victim of domestic violence is five times more likely to be killed.23
The measures used to control the spread of the pandemic, as well as many of the ripple-effects of the pandemic, have exacerbated the risk of violence in the home.
Preliminary data on reported domestic violence suggests an increase in domestic violence since the start of the pandemic.
Suicide
Measures used to curtail the spread of COVID-19 over the past year have led to increased social isolation as the rapid economic downturn forced many families to cope with new or worsening economic stresses. These factors create the potential for increased risk of suicide—a risk that is exacerbated by easy access to firearms. In fact, while most suicide attempts do not end in death, suicide attempts with a firearm are fatal more than 90% of the time.39
Previous research suggests that the pandemic may have elevated risk for suicide. 
Some preliminary data suggests that while a significant increase in suicide in 2020 is unlikely, the impacts of the pandemic on suicide may have been experienced differently in different communities.
The trauma and devastation of the lives lost to COVID-19 and gun violence must be acknowledged. As vaccinations enable a gradual return to pre-pandemic life, it's vitally important that legislators not ignore the devastating effects of gun violence, not just this past year but each and every year. Passing lifesaving gun safety legislation and funding critical violence intervention programs will help our country emerge from the shadows of these two epidemics stronger, safer, and healthier than ever before.
JOIN THE FIGHT
Gun violence costs our nation 40,000 lives each year. We can't sit back as politicians fail to act tragedy after tragedy. Giffords Law Center brings the fight to save lives to communities, statehouses, and courts across the country—will you stand with us?