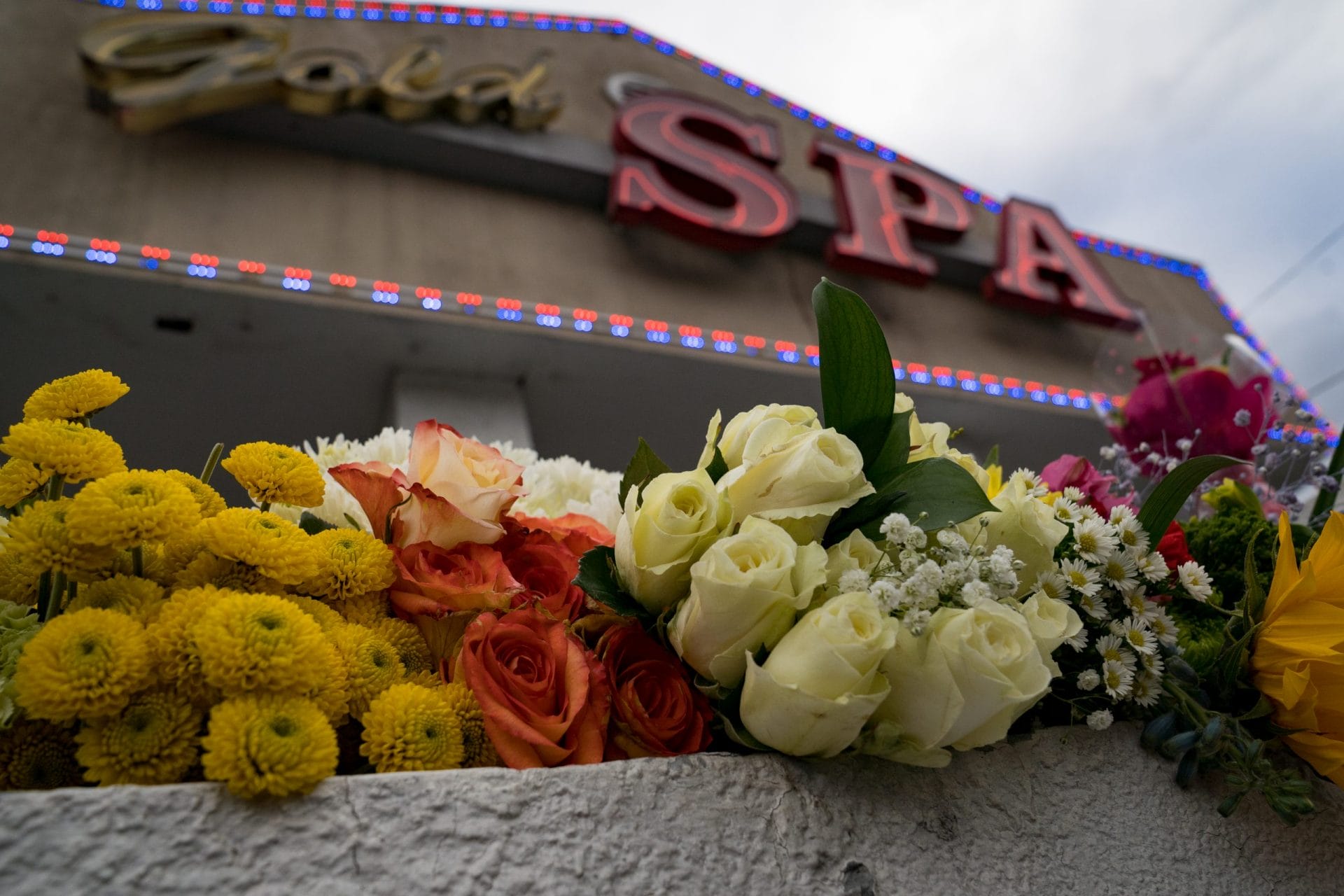 Gun Violence in Asian and Pacific Islander Communities
In March 2021, eight people, including six Asian women, were shot and killed at three spas across the metropolitan Atlanta area.1 This tragedy came on the heels of a sharp rise in incidents of anti-Asian hate and violence that coincided with the start of the COVID-19 pandemic.2
The Center for Hate and Extremism found that from 2019 to 2020, while the total number of hate crimes in 18 large cities across the US declined 6%, hate crimes targeting Asians rose 145%.3 Additionally, 16% of Asian American and 14% of Native Hawaiian or Pacific Islanders reported experiencing a hate crime or incident from January 2021 through March 2022.4
Incidents of anti-Asian hate and violence, along with the increasing bias and bigotry against Asian Americans, have illustrated the deadly intersection of firearms and hate, as well as ignited a conversation about guns and gun violence in Asian and Pacific Islander (API) communities. Multiple news outlets have reported that Asian Americans and other communities of color are buying guns for self-protection5 —even though research shows that self-defensive gun usage is rare6 and having a gun in the home makes you more likely to be a victim of gun violence, not less.7 
Gun violence has risen to unprecedented levels across the US, with 2020 seeing the highest number of gun deaths on record. While gun violence affects every group differently based on who they are and where they live, Asian and Pacific Islander communities have not been spared from this epidemic. 
National Trends
Roughly 650 Asian and Pacific Islanders (APIs) are killed in acts of gun violence every year.8 As is the case nationally, the majority (59%) of these gun deaths are suicides. Homicides comprise about 37% of all gun deaths in this community.9
While each of these gun deaths takes a devastating toll on families and communities, available data suggests that rates of gun violence in API communities are lower than other racial/ethnic groups. For example, from 2016 to 2020, the national gun death rate was four times higher than the API gun death rate. During that same time period, APIs accounted for roughly 7% of the population but only 2% of total gun deaths, 2% of firearm homicides, and 2% of firearm suicides.10
Although gun deaths have historically been lower among APIs, gun deaths among this group have been steadily rising. From 2016 to 2020, the total number of API gun deaths rose nearly 10%, driven mostly by a 14% rise in firearm suicides; firearm homicides rose 3% over this period.11 Contrastingly, national gun deaths rose 17% during the same period, but the increase was driven mostly by a 34% rise in gun homicides while firearm suicides only rose 6%. However, firearm suicides rose at varying rates across racial and ethnic groups. While white firearm suicides rose only 1% during that time, firearm suicides among people of color rose 25%.12
The role of firearms in fueling violent deaths among API communities is changing. Similar to other racial and ethnic minorities, firearm suicides among APIs rose quicker (14%) than all-cause suidies (12%).13 This trend has been even worse among API teens and youth where, along with other teens and youth of color, firearm suicides have seen a sharp rise. Teens and youth of color overall have all seen increases in firearm suicide since 2010, while white teens have seen a decline in firearm suicides since 2018.14
Ethnic-Specific Trends
As of the 2020 Census, approximately 25.6 million API people, 24 million people of Asian descent, and 1.6 million people of Native Hawaiian or Pacific Islander descent currently live in the US, making up nearly 8% of the total population.15 Individuals under the API umbrella can trace their heritage to dozens of different regions, countries, and ethnic groups around the globe. In the US, people of East Asian descent16 make up the largest subgroup under the API umbrella, but no subgroup makes up a majority.
While these groups are often pooled under the API banner for statistical analysis, research shows that there are meaningful disparities among APIs. For example, in 2019, the Asian American annual median household income was about $86,000, more than $20,000 above the national annual median income ($61,000). However, Asian Americans experience the largest annual median household income gap among all racial/ethnic groups. Asian Indian Americans had a median household income of $110,000, whereas Burmese Americans had an annual median household income of only $44,000.17 
For decades, community leaders and scholars alike have called for data disaggregation,18 or the practice of separating data by ethnic group to help unmask differences among these distinct groups. Data disaggregation allows a fuller, more nuanced understanding as to the impacts of gun violence on these individual communities. 
In 2018, the Centers for Disease Control and Prevention (CDC) began publishing disaggregated data for API groups.19 The following data uses the CDC disaggregated data to showcase the disparate impact of gun violence on individual Asian and Pacific Islander communities.
The data shows that Pacific Islanders, as well as South and Southeast Asians, experience gun violence at much higher rates than East Asians. Among all API ethnic subgroups, Samoans had the highest total gun death rate (8.47 per 100,000), the highest firearm homicide rate (5.46 per 100,000), and the third-highest firearm suicide rate (2.57 per 100,000).20 The Samoan total gun death rate was nearly three times the API total gun death rate.21 Additionally, the Samoan firearm homicide rate was five times higher than the API firearm homicide rate, while the Samoan firearm suicide rate was 1.5 times higher than the API firearm suicide rate.22 Pacific Islander groups in general had higher total gun death and firearm homicide rates than the respective API rates and other ethnic subgroups. 
Among the Asian ethnic subgroups, the "Other Asian" category, which includes aggregate data from mainly South and Southeast Asian ethnicities not disaggregated by the CDC, had the highest total gun death, firearm homicide, and firearm suicide rates.23  
Among ethnic groups with disaggregated data, Vietnamese had the highest total gun death rate and firearm homicide rate, as well as the second-highest firearm suicide rate.24 Only Koreans had a higher firearm suicide rate; however, the rate was only slightly higher than the overall API firearm suicide rate.25  
Rise in Gun Purchasing
These increases are troubling. Importantly, however, rates of gun violence have the potential to rise even further, given the increase in gun buying among Asian Americans.26
The pandemic increased rates of anti-Asian hate and violence, causing more Asian Americans to seek out means of protecting themselves. Recent polling and anecdotal data suggests that gun buying may have accelerated in API communities. The national firearms survey, for example, shows that overall gun owners are predominantly white (73%) with only 5% identifying as Other, including APIs. However, during the pandemic, gun buyers were more likely to be people of color, with 9% identifying as Other, again including APIs.27 This data suggests that gun buying among APIs may have been on the rise both before and during the pandemic, as anecdotal evidence has suggested. 
Noticing the supposed trend in gun buying among Asian American and API communities, the gun lobby, which has long capitalized on xenophobic, racist, fear-mongering messaging, is now courting new customers.28 Leading members of the gun lobby have created groups and have increased their marketing of firearms to the API community.29 
The gun lobby's marketing of firearms as a measure of safety in fact contradicts research that demonstrates how dangerous the presence of a gun is in a home, especially increasing the risk of firearm suicide. Studies have shown that firearm access can triple the risk of suicide.30 Additionally, teen and youth firearm suicide can largely be attributed to access to household firearms, often belonging to a parent or other family member. Research also demonstrates that household firearms increase the risk of homicide, including intimate partner homicides.31
Conclusion
Asian and Pacific Islanders are the fastest growing racial/ethnic group in the country.32 As the gun lobby increasingly targets Asian and Pacific Islanders to join their ranks, our leaders must do more to enact the kinds of policies that help mitigate the risk of gun violence. Data has shown that Asian Americans across different ethnic subgroups support stronger gun safety laws33 and believe that gun safety is of paramount importance when voting in elections.34 Asian and Pacific Islander Americans, just like all Americans, deserve to live free from gun violence, and deserve courageous legislators who can make this dream a reality.
MEDIA REQUESTS
Our experts can speak to the full spectrum of gun violence prevention issues. Have a question? Email us at media@giffords.org.
Contact