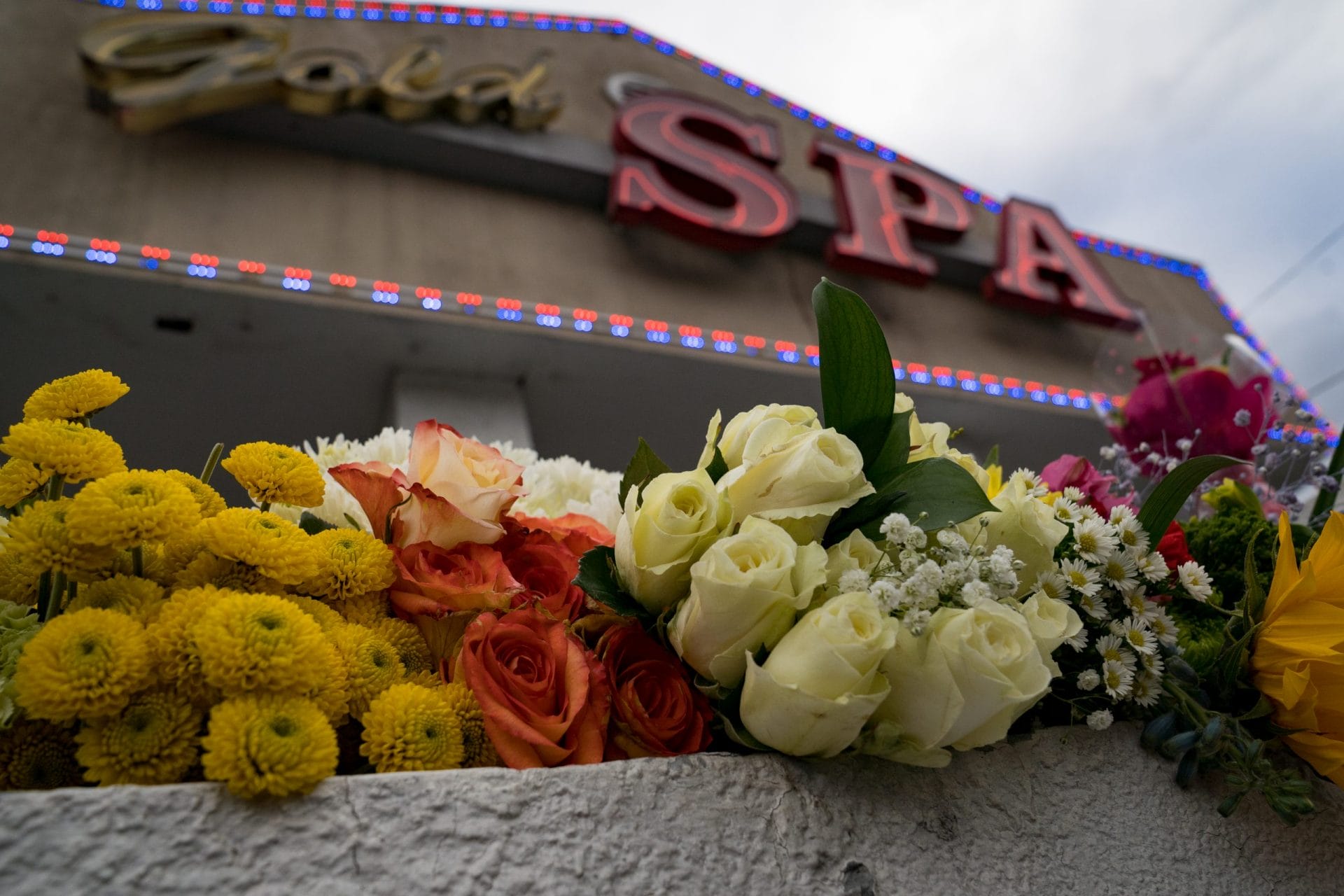 Stop Asian Hate
Last week, anti-Asian violence reached a devastating yet eerily familiar height.
A man attacked three Atlanta Metro-area spas killing seven women—including six of Asian descent—and one man. The victims include:
Daoyou Feng, 44, a woman who had just started working at Young's Asian Massage a few months before the shooting and was described by friends as "kind and quiet"
Hyun Jung Grant, 51, a single mother who left behind two sons
Suncha Kim, 69, a grandmother who worked "two to three jobs" to provide for her family
Paul Andre Michels, 54, a US army veteran who worked as a handyman at Young's Asian Massage
Soon Chung Park, 74, a woman who made food for employees at Gold's Spa and whose family said she planned to live to be 100
Xioajie "Emily" Tan, 49, a mother and owner of Young's Asian Massage
Delaina Ashley Yaun, 33, a single mother who visited Young's Asian Massage to unwind with her partner. She leaves behind a teenage son and an eight-month-old baby.
Yong Ae Yue, 63, a mother who loved home-cooked Korean food and Korean karaoke
The murder of these individuals evokes feelings of frustration, sorrow, and sadness. For many Asian Americans, this tragedy has fomented concerns about future attacks and reinforced fears of violence after a year of increasing discrimination.
Growing anti-Asian Sentiment
The shootings in Atlanta are the latest incidents in an alarming and increasingly common trend of anti-Asian violence, in part fueled by xenophobic and racist rhetoric about the pandemic. According to the group Stop AAPI Hate, since the beginning of the COVID-19 pandemic, Asians and Asian Americans have reported 3,795 racially motivated attacks. An analysis released by the Center for the Study of Hate and Extremism at California State University, San Bernardino, found that in a sample of 16 large American cities, hate crimes targeting Asian people rose by nearly 150% in 2020. While hate crimes are notoriously underreported and the threshold for defining a crime as hate-motivated are high, these figures indicate a troubling trend, part of a broader national rise in extremism.
A Legacy of Bigotry
Unfortunately, anti-Asian discrimination is nothing new: Asians and Asian Americans have had to deal with bigotry, discrimination, and violence against their communities since they first arrived in the United States. Starting in the mid-1800s, Anti-Asian sentiment manifested itself in the "Yellow Peril" movement, which sought to demonize and drive out Asian Americans, particularly Chinese Americans. Newspapers published articles with anti-Asian sentiment, helping to spark prejudice and transform xenophobic feelings into violent actions. 
In 1871, a 500-person mob lynched Chinese Americans in Los Angeles. In 1877, San Franciscans rioted against Chinese labor. And in 1907, a mob of white men in Bellingham, Washington, forced South Asian laborers out of the town. This violence continued throughout the 1900s: in 1982, two Detroit auto workers beat and murdered Chinese American Vincent Chin, whom they mistook for Japanese American. The men blamed Chin for the decline in the American auto industry due to the import of cheap Japanese cars. 
Over-sexualization and Misogyny
For Asian American women, this marginalization and discrimination has been underscored by over-sexualization and misogyny. Asian women were the first targets of exclusionary immigration legislation. In 1875, Congress passed the Page Act, which barred Chinese women "suspected" of being sex workers from entering the US. In practice, the Page Act allowed the US immigration system to automatically racialize and sexualize these women.
This legislation paved the way for the more well-known Chinese Exclusion Act of 1882—the first law in the United States that barred immigration solely based on race. After World War II, Congress passed legislation that allowed Asian women to enter the US only if they were married to US servicemen.
Researchers have also outlined the ways in which Asian American women are objectified in the media and popular culture, resulting in stereotypes that contribute to experiences of marginalization, invisibility, and oppression. In turn, such stereotypes can increase the risk of violent victimization for these women. In 2020, Asian women were 2.3 times more likely to report hate-related attacks and discrimination than men.
Disarming Hate
The Atlanta shootings serve a stark reminder of the tragedies that can occur when hate becomes armed. Unfortunately, this country's weak gun laws make it far too easy for hate-filled individuals to access deadly weapons. As our recent report outlined, people convicted of violent hate crime misdemeanors remain eligible to keep and purchase guns in most of the country. A number of state and federal bills have been introduced to close the hate crime gap, including the federal Disarm Hate Act.
The legacy of hate and discrimination against communities of color—and Asian Americans specifically—is undeniable. We must do everything we can to prevent these tragedies in the future. We're calling on our legislators to lead with courage and take the necessary steps to disarm violent hate.
MEDIA REQUESTS
Our experts can speak to the full spectrum of gun violence prevention issues. Have a question? Email us at media@giffords.org.
Contact