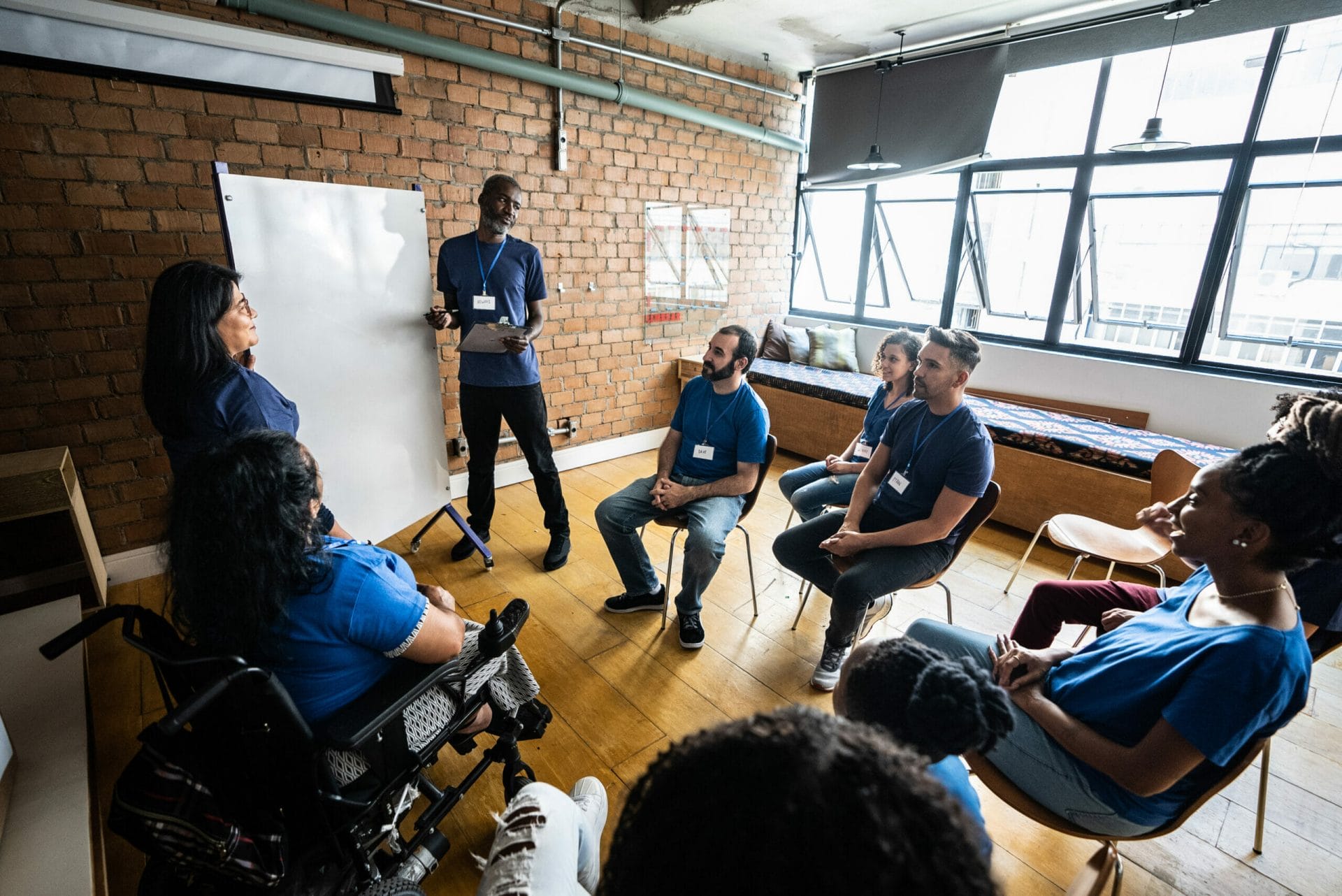 Leveraging Intermediaries to Strengthen the Community Violence Intervention Field
Intermediaries can help community-based organizations build capacity, access more resources, and reach self-sustainability.
National community violence intervention leaders and advocates have spent years fighting for an investment in this field commensurate with the magnitude of the issue. Particularly as gun violence increased in the wake of the pandemic, sizable dollars are finally beginning to be allocated to the advancement of community violence intervention work and the strategies that reduce violence in communities most impacted.
Giffords Center for Violence Intervention is committed to championing community-led change—and this report is intended to highlight a resource pathway that is available for smaller organizations that are looking to build capacity and self-sustainability by bringing attention to intermediaries.
Many community-based organizations lack the capacity to access and manage such funds, and intermediary organizations are essential to bridging this gap. They can provide organizations with the support they need to secure resources and use them effectively, making them crucial to the community violence intervention field.
CONVERSATIONS WITH EXPERTS
Giffords Center for Violence Intervention's webinars explore different aspects of community violence through conversations with experts. 
WATCH NOW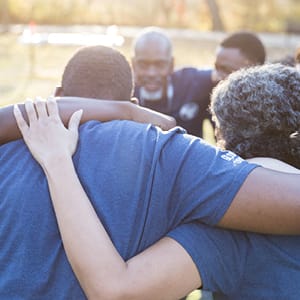 As an addiction counselor working at a reentry agency in Denver, Colorado, Hassan Latif experienced a broken system failing to address community violence and recidivism. In February of 2012, he decided to launch Second Chance Center.
"I saw people coming in and out of prison with regularity," recalled Hassan, "People weren't getting what they needed, and they would wind up back in prison."1
It was a problem Hassan understood personally. Not only was Hassan a service provider, he spent 18 consecutive years incarcerated in the state of Colorado. With the help of two rigorous community-based therapeutic programs, Hassan managed to break the cycle, establish a career, and carve out his own path. Now, he wants to help others do the same.
The first thing Hassan did at Second Chance Center was return to the same halfway houses and prisons where he himself once resided and convinced prison administrators to let him provide counseling and support services. He was deeply committed to the work and spent countless hours driving to appointments, counseling his clients, keeping up with administrative tasks, and bookkeeping, among the other responsibilities of running a nonprofit. He spent so much time shuttling to and from appointments that Hassan began to affectionately refer to his personal vehicle as his "mobile unit." He even enlisted his wife to help search for and apply for grants.
About a year after the launch, Second Chance Center managed to secure its first grant: a $3,000 award from a local foundation. It was a small step in the right direction, but to grow the organization, they would need a lot more support. 
The following year, Hassan learned about an intermediary organization called the Latino Coalition for Community Leadership (LCCL) that planned to administer a sizable Department of Labor Grant to nonprofits working with systems-impacted youth in the Denver area. Founded in 2003, LCCL has served as an intermediary organization focused on finding, funding, forming, and featuring nonprofits in marginalized communities meeting the needs of individuals and families. With partners in California, Colorado, Arizona, New York, and Oregon, LCCL assesses and supports Black and Brown-led community-based organizations that provide reentry, employment development, violence interruption, hospital-based intervention, and mentoring services. Hassan was unfamiliar with LCCL and had never worked with an intermediary before, but after attending an informational presentation regarding the grant, he jumped at the opportunity to learn more. 
"I introduced myself, pointed out the window to a 10-year-old cherry red jaguar parked in the parking lot and I told them that Second Chance Center [was] right out there. I need somebody to put me on," Hassan said, recounting his first conversation with Richard Ramos, founder and CEO, and Richard Paul Morales, deputy executive director of LCCL.2  
Hassan explained that he needed help accessing funds to sustain his work and build out the organization. He also shared with them his reentry model, outlined in his 2012 book, Never Going Back: 7 Steps to Staying Out of Prison.
As a first step, LCCL asked Hassan to complete a self-assessment that would help rank Second Chance Center on a number of metrics. Though he knew the organization would rank low in a number of areas, Hassan wanted to complete the assessment as honestly as possible. When he met with LCCL again, Hassan was relieved to hear that low scores were not disqualifying. Instead he was informed that as an intermediary organization, LCCL's role was to help build up grassroots groups like Second Chance Center.
As Steven Kim, co-founder of Project Kinship, another organization that has benefited from a partnership with LCCL, explained, "What some would see as weaknesses, the Latino Coalition sees through a lens of strengths."3
LCCL connected Hassan and Second Chance Center with a fiscal sponsor who quickly helped them secure a $200,000 federal grant from the Department of Labor. Over the course of the next 10 years, LCCL helped purchase equipment, provide training and technical support, and connected Second Chance Center with a network of 23 organizations working to deliver or support reentry services.
Since beginning its partnership with LCCL, Second Chance Center has evolved from a one-person organization with a $3,000 grant into a growing nonprofit with about 50 employees and a budget of over $6.4 million annually, as of fiscal year 2022–23. Today, Hassan and his team at Second Chance Center can focus on partnering with formerly incarcerated people to help them navigate this challenging transition.
The success story of Second Chance Center's partnership with LCCL holds important lessons for the emerging field of community violence intervention, and this report explores how intermediary organizations like LCCL can help bring violence intervention efforts to scale.
Intermediaries and Community Violence: A Transformational Opportunity
In recent years, President Biden has enacted several pieces of legislation that have helped direct funding to CVI programs. After the American Rescue Plan Act (ARPA) passed in March 2021,4 state and local governments were able to direct millions to CVI programs across the country. According to the administration, more than $2 billion in ARPA funds were dedicated to crime prevention efforts, "including community violence interventions, crisis responders, and substance use disorder and mental health services."
In June 2022, President Biden signed into law the Bipartisan Safer Communities Act, which includes over $250 million for community violence intervention programs over the next five years. In September 2022, the US Department of Justice (DOJ), Office of Justice Programs (OJP), in partnership with the Bureau of Justice Assistance (BJA), released $100 million through the new Community Violence Intervention and Prevention Initiative (CVIPI) to fund efforts to "prevent and reduce violent crime in communities by supporting comprehensive, evidence-based violence intervention and prevention programs."
As part of that investment, OJP awarded nearly $10 million to three intermediaries: Local Initiatives Support Corporation, Metropolitan Family Services, and Latino Coalition for Community Leadership.
"These three organizations are providing funding and hands-on assistance to smaller community-based organizations, helping to build capacity and promote equitable access to federal resources in historically underserved communities nationwide." — Amy Solomon, Department of Justice Office of Justice Programs
These federal investments paralleled investments made at the state level. In 2022, 15 states passed legislation dedicating nearly $440 million to advancing community violence intervention work in their jurisdictions—an investment seven times greater than the $60 million that represented statewide investments in 2016.5 Supportive states included: California, Colorado, Connecticut, Illinois, Maryland, Massachusetts, Michigan, Nebraska, New Mexico, New York, Oregon, Pennsylvania, Rhode Island, Virginia, and Washington. This is separate from and complementary to the many cities across the country that also committed dollars to CVI efforts through government appropriations or American Rescue Plan dollars.
While the field has been long overdue for such a meaningful investment, the commitment must be two-fold: allocating dollars and building capacity so that organizations can effectively sustain and scale operations. 
Community-based organizations (CBOs) deserve access to funding streams that will strengthen their infrastructure. They also need support in performing administrative responsibilities that can often be cumbersome and take time away from doing work on the ground. A clear example of this is the grant application process. Many grants are not written in a way that is accessible or otherwise invites submission from first-time applicants. Moreover, the lack of funds available for small CVI organizations to gain their footing in their early stages only adds to the list of barriers. As such, organizations with potential lose out on opportunities to advance their work for reasons that have little to do with merit, and everything to do with capacity. 
The responsibility of a grant does not stop at the submission of an application. If an applicant is awarded funds, there also needs to be a plan in place to manage those funds appropriately. Organizations without the internal capacity to properly bookkeep, conduct payroll, and file tax paperwork can face serious consequences such as losing a grant or needing to return an award back to the grantmaking entity.
While it is exciting to see public dollars appropriated for CVI work, the reality is that the process by which those dollars make it to organizations doing the work on the ground is often very convoluted. Moreover, CBOs are often held to unfairly high standards that alternative public safety systems, like law enforcement, are not. In far too many cases, this has been due in part to a lack of familiarity with the strategies being implemented to reduce violence. As we try to create pathways for first-time applicants to receive meaningful funding, there is also a critical need to identify objectively supportive entities that specifically exist to help build infrastructure, capacity, and sustainability for organizations doing promising work. Pass-through agencies are options for CBOs that need this type of assistance, and connecting with one can make all the difference.
Fortunately, the Office of Justice Programs's request for proposals specifies an interest in capacity building for community-based organizations through the assistance of an intermediary. In FY22, the agency committed $10 million to fund up to five intermediary organizations to "identify and provide intensive training and technical assistance, oversight, and subawards to up to five CBOs over the course of the project period."6 This tailored support can be transformative for an organization that is struggling with administrative burdens and strengthening its infrastructure; it can also relieve government agencies of many administrative burdens as well. That said, this inclusion of intermediaries is the exception rather than the rule, and there is great need for state and local governments around the country to start including intermediaries in their funding strategies.
As CVI organizations continue to work to reduce violence, they should consider partnering with a fiscal sponsor or intermediary. This report describes the utility of each, existing opportunities, and recommendations for those looking to leverage these resources.
Distinguishing Intermediaries from Fiscal Sponsors and Technical Assistance Providers
Fiscal sponsors, technical assistance providers, and intermediaries each have an important role to play in the CVI space. Though the services an intermediary provides can include both fiscal management and technical support, it's important to clarify that an intermediary's role is distinct from either entity.
A fiscal sponsor is a nonprofit organization that "provides fiduciary oversight, financial management, and other administrative services to help build the capacity of charitable projects."7 One might choose to work with a fiscal sponsor if they are at the beginning stages of creating an organization and are not yet recognized as tax-exempt by the IRS. This is beneficial because the fiscal sponsor can use its tax-exempt status to obtain funding that will be tax-deductible for donors.
With a fiscal sponsor, a CBO is relieved of fiscal responsibilities that it might not be well positioned to manage due to a lack of capacity. Moreover, the fiscal sponsor also holds liability for the CBO. In exchange for this redistribution of responsibility, a fiscal sponsor will require 10–15% of funds that are brought into the organization. 
For nonprofits in need of programmatic support, training and technical assistance (TTA) providers can offer essential guidance. TTA providers are experts with extensive knowledge of a particular field, strategy, or model. They work with public and private entities to implement services and strategies in alignment with national best practices with the goal of improving outcomes for the communities being served. 
According to the Office of Juvenile Justice Delinquency Prevention's National Training and Technical Assistance Center, TTA services "range from simple to complex, from short- to long-term, from agency-specific to system wide."8 This can include activities such as disseminating information, conducting trainings, facilitating meetings, convening stakeholders, aiding in program development, and providing evaluation support.
While an intermediary may offer many of these services, or will partner with a fiscal sponsor or TTA provider to provide them, the support an intermediary provides goes a step further. A quality intermediary will assess an organization and develop a strategy that addresses its unique needs with the goal of helping the CBO achieve self-sustainability—a distinguishing feature of the intermediary approach. As described in greater detail below, intermediaries can help coordinate activities at the community level; bring national, regional, and local partners to the table; support the development and integration of data collection and reporting systems; and help partners plan for financial stability.
Each of the entities described above can benefit a growing community-based organization, but a good intermediary organization can revolutionize the way a CBO functions. As more dollars are directed to organizations doing community violence intervention work, it is necessary to ensure that these organizations are set up for success, a function that intermediary organizations are well-positioned to serve.
Comparing Pass-Through Agencies
| Fiscal sponsors | Training and technical assistance providers | Intermediaries |
| --- | --- | --- |
| Provide fiduciary oversight, financial management, and administrative services | Provide nonprofits with expertise in a particular strategy or model to improve programmatic services | Identify areas for improvement with the goal of helping a CBO achieve self-sustainability |
| Act as a passthrough to help nonprofits access federal and state grants | Help public and private entities implement services and strategies | Provide fiscal and technical support, as well as connections to other agencies |
| Relieve organizations of fiscal responsibilities they may not have the capacity to manage | Facilitate meetings, convene stakeholders, and provide evaluation support | Coordinate outreach at the community level, and convene key national, state, and local stakeholders |
| Hold liability for an organization in exchange for a percentage of the funding they secure | | Gather information on best practices to improve program effectiveness |
How Intermediaries Help Lay the Foundation for Success
Intermediaries can provide CBOs with key insight and expertise capable of enhancing an organization's impact, improving administrative and data systems, and encouraging long-term growth. Intermediaries can also help social service providers, government agencies, and the community by aligning systems, building capacity for culturally competent support services, and ensuring public dollars are distributed equitably to organizations that provide services to the people who need them most.
"People come to [violence prevention] work because of passion. A good intermediary walks beside organizations without extinguishing the flame of their mission." — Steven Kim, Project Kinship
From backbone support to short-term partnerships, intermediaries can provide a range of services to growing or under-resourced CBOs, and as such, it's important to have a clear understanding of a potential partner's needs. When considering working with an organization, an intermediary will generally begin with an assessment. The framework provided by the Latino Coalition examines nine core competencies:9
Organizational clarity regarding program model and goals
Finance management including budgeting, cash flow, fundraising, etc.
Systems for data collection and reporting
Organizational culture and what makes it unique
Leadership's ability to provide guidance, direction, and oversight
Performance metrics and practices to ensure accountability
Accessibility and relevance of services provided to the community
Resource management and the ability to develop diverse funding streams
Existing relationships and partnerships
By assessing these areas, an intermediary can gain a clearer picture of an organization's strengths and challenges. This helps ensure intermediaries provide an appropriate level of support. Depending on the needs of partner organizations, intermediaries generally engage in some combination of the activities outlined below and at varying levels of intensity as CBOs grow and achieve self-sufficiency.
However, intermediaries must have their own solid infrastructure in place before they can begin to be a support system to a community-based organization. Not every organization working to reduce violence is well-positioned to serve as an intermediary. Those who consider serving community organizations in that capacity must ensure that they have resources available to assist CBOs with their needs. Should an intermediary be unable to fulfill its role, community-based organizations may suffer the consequences and be forced to close their doors. With that in mind, those who consider creating an intermediary organization or elevating their existing organization's mission to include these services must do so with thoughtful recognition of what they can reasonably provide to CBOs and where they may need to enlist outside help.
Developing a Strategy and Creating Alignment
Any organization that hopes to have a positive impact in a community must have a clear vision and clear goals, but this is particularly important for smaller operations with limited resources. Even with the most dedicated staff, heavy workloads and limited cash flow can make it difficult to spend time fully articulating an organization's mission and strategy. As a CBO grows, this can lead to a number of problems such as inconsistencies in service delivery, a lack of clarity internally and externally regarding the organization's goals, and over-extending already limited resources.
Intermediaries can work alongside CBOs to guide their vision and strategy by gathering input from the community, sharing best-practices, and providing information about the service and funding landscape. As convenors, they also work to bring partner activities into alignment with key departments, agencies, and service providers working toward common goals. For example, according to an evaluation conducted by the Greater Cincinnati Foundation and the nonprofit consulting firm FSG (formerly Foundation Strategy Group), intermediaries played a critical role in developing the Cincinnati region's "Cradle to Career" approach to improving educational outcomes.10 Among other guidance, this involved developing a strategic framework that serves a "roadmap" for the region and a shared agenda for allied stakeholders.
Building Systems, Metrics, and Processes
Community organizations may also benefit from the administrative, finance, and data systems support provided by intermediaries. These agencies can help establish performance metrics and organizational standards that measure progress and promote accountability. They may make recommendations about an organization's structure, fiscal infrastructure, and grant writing strategy, as well as the makeup of leadership, board, and staff.
Assessing and strengthening data collection and reporting systems is another key role an intermediary may play. These systems help CBOs track progress, measure impact, and refine their strategy over time. Having efficient data collection and reporting systems in place will also help organizations comply with state and federal grant reporting requirements as the group's budget grows. In addition, as the field grows, better data collection will help document the impact of the work and improve the evaluations that provide justification for further public investments. Given that some critics are questioning the strength of evidence supporting the community violence intervention field, this is more important than ever before.11
Juan Avila, executive director of Garden Pathways and another partner of the Latino Coalition for Community Leadership (LCCL), said about his experience with the organization: "The Latino Coalition showed Garden Pathways what it takes to oversee and manage a federal grant and the type of fiscal processes needed as well."12 Garden Pathways is a nonprofit in Bakersfield,13 California, that provides transformational mentoring services to vulnerable residents impacted by homelessness, community violence, or family violence. Through its strong community networks, the City of Bakersfield was able to achieve a 50% drop in gang-related14 homicides and shootings in 2022 alone.
"In 2017, [LCCL] was telling us that we were ready to apply for a federal grant on our own and we didn't end up getting the grant. We asked [LCCL] for feedback on our grant application and they offered to help make necessary changes, and in 2018, Garden Pathways got their first Department of Labor grant." — Juan Avila, Garden Pathways
With regard to finances, intermediaries can serve a similar function to fiscal sponsors and may assume accounting, grant management, and financial responsibilities as well. These groups have strong relationships with state, federal, and private grant makers and can give small CBOs access to new funding sources. Alternatively, an intermediary may choose to connect a partner with a fiscal sponsor, as was the case for Hassan's Second Chance Center.
Consistent with its mission to enhance community networks and promote organization growth, LCCL leveraged its relationships to connect Second Chance Center with a fiscal sponsor that, at the time, had greater familiarity applying for Department of Labor grants. The fiscal sponsor applied on behalf of Second Chance Center and after about 30 days, was awarded $200,000.15 With these funds, Hassan was able to hire two new culturally competent staff with personal experience transitioning out of the criminal legal system after lengthy prison sentences.
Since partnering with LCCL, Second Chance Center has grown into a regional leader and premier reentry provider. As described earlier, Second Chance Center's budget has expanded substantially over the course of their partnership, and according to Hassan, LCCL has been a pivotal part of that growth. "We were able to build an infrastructure with the help and guidance of the Latino Coalition," explained Hassan. "If we had been given that kind of money earlier on in our existence, it probably would have served to crush us as an organization as opposed to supporting us as one."16
Cultivating Partnerships with Public Agencies and Advancing Policy
It's important to recognize that these partnerships are not only advantageous to CBOs, they are a huge benefit to federal, state, and local departments and agencies. Intermediaries can help these stakeholders invest resources deeply and directly in the communities that need them most while also addressing challenges associated with implementation. This is particularly important in the field of community violence intervention, where those at highest risk of engaging in violent behavior or becoming victimized by violence are generally one of the hardest populations to engage and enroll in support services.
The groups most likely to reach these individuals must have deep roots and credibility in the community. However it is the small community organizations, operating off a shoestring budget and a skeleton crew, that are far more likely to reach this population—not the multi-million dollar nonprofits with robust administrative, grant writing, and communications staff that tend to attract the attention of funders.
Intermediaries are essential to helping bridge this gap and ensuring public dollars are being distributed equitably to organizations serving populations with greatest need. This can help build community capacity, develop additional resources and support in struggling communities, cultivate trust, and foster collaboration and cooperation. As Hassan explained, "What everyone is expressing interest in right now is diversity, equity, and inclusion. Really, that's what the Latino Coalition brought to the state of Colorado and offered to the Department of Corrections."17
In Colorado, the Department of Corrections Division of Adult Parole has benefited greatly from partnering with the Latino Coalition as their intermediary. According to Amberly Chalberg, associate director for Community Reentry within the department, LCCL has helped create incredibly efficient data systems that allow for transparency, constant evaluation, communication, and collaboration. "When there is a shortage of resources or when there are folks that are serving too many people," explained Amberly, "we're really sitting down at the table and saying, 'Okay, where do we need to shift this stuff? Where do we need to shift the resources?'"18
She also expressed gratitude for the Latino Coalition's role in encouraging partners across sectors and within the community to come together and find solutions.
"What [LCCL] did from our perspective was allow everyone to come and have a voice and find a way for solutions to really become a team effort."19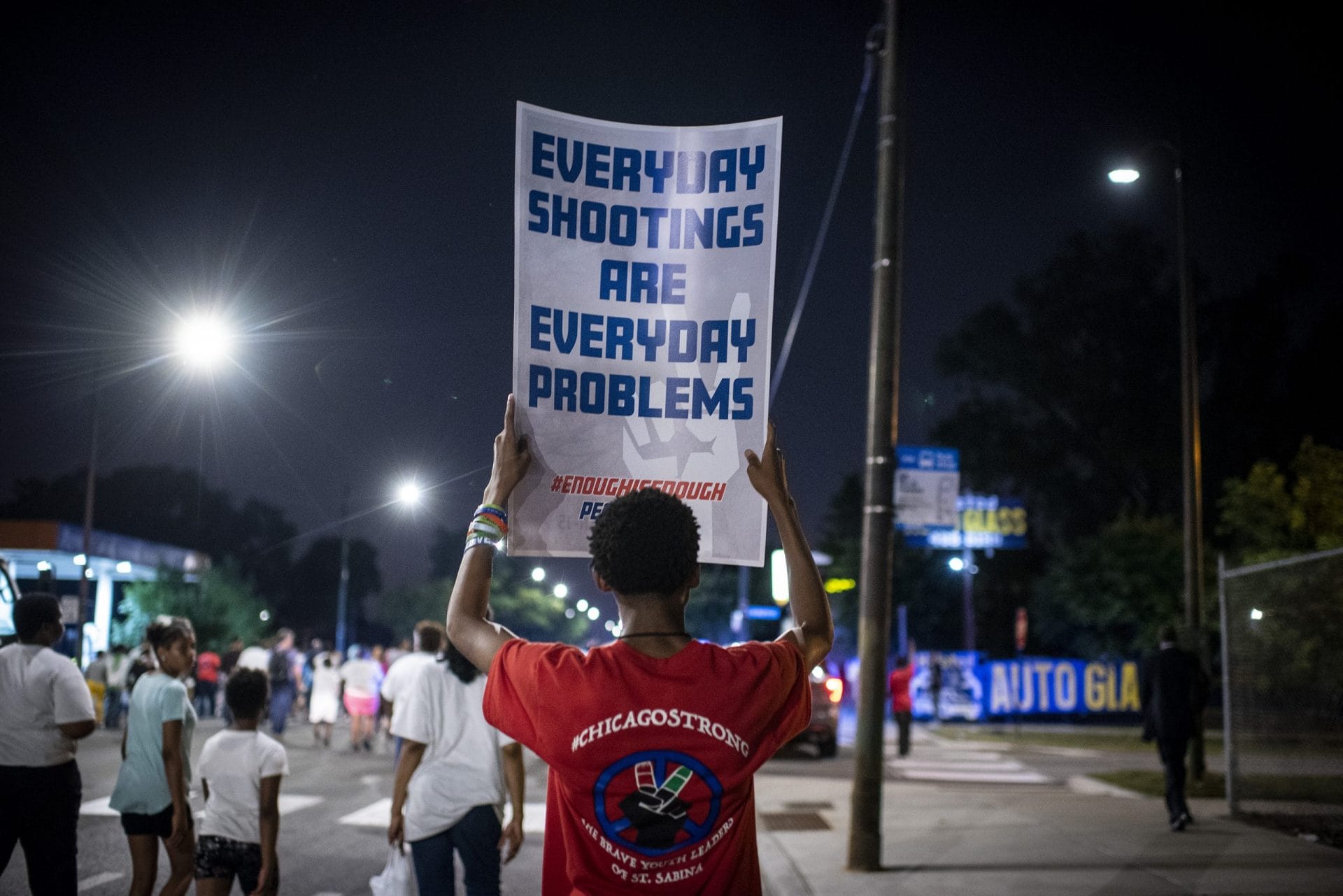 SPOTLIGHT
COMMUNITY INTERVENTION
Community violence intervention focuses on reducing the daily homicides and shootings that contribute to our country's gun violence epidemic. We created Giffords Center for Violence Intervention to champion community-based efforts to save lives and improve public safety. 
Read More
Governments must still increase public funding opportunities available for violence intervention and prevention that are geared toward intermediary organizations. However, several federal agencies offer grants that can be leveraged for these purposes. In recent years, the departments of Justice, Labor, and Housing and Urban Development have issued notices of funding opportunities (NOFOs) ranging from $10 to $85 million for intermediaries to support community organizations providing violence intervention, employment, mentorship, reentry, and housing services.
The table linked below highlights these grant opportunities in further detail:
Many organizations doing community violence intervention work have a range of complex needs that are inadequately met by the current resources available to them. Although existing intermediaries may offer services that overlap with the work of a CVI organization (e.g. employment, reentry, and housing), there is a strong case to be made for establishing a dedicated pathway specifically designed to service those doing community violence intervention work as defined above.
As an ongoing project by researchers at Marquette and DePaul universities reveals, only a "tiny fraction" of the hundreds of billions of dollars available through the American Rescue Plan Act are making their way to CVI organizations, despite CVI work being a cornerstone of the Biden administration's public safety strategy.20 This research suggests that expanding the CVI field will require specific investments, dedicated infrastructure, and intentional support in order to succeed.21 Instead of creating undue competition among CBOs through broad sources of funding and support, we encourage a greater investment in developing culturally competent intermediaries that can speak to the nuanced needs of those impacted by violence.
As advocates continue to push for more dollars to be allocated to violence intervention work, it is imperative to ensure that the necessary resources are in place so that equity and efficacy are at the core of investment. Giffords Center for Violence Intervention is fully committed to increasing awareness of resources that can help CBOs accomplish their missions. With this in mind, we have designed a set of recommendations for relevant stakeholders, from those looking for support to those who we encourage to strengthen their support for CVI work.
If you are a community-based organization looking for intermediary support:
1. Consider how your organization could benefit from fiscal sponsorship and/or intermediary assistance.
Fiscal sponsorship and intermediary assistance can both be assets to an organization, but different in some notable ways, as described above. By conducting an honest, independent audit with an organization's Board of Directors, CBOs can identify opportunities for growth to determine whether soliciting the assistance of a fiscal sponsor or intermediary is an appropriate next step in building capacity. A helpful place to start could be to conduct a free self-diagnostic assessment that measures the basic functions of your organization and begin the process of identifying the most suitable partner organization to meet your organization's needs. In some cases, you may benefit from partnering with both.
2. Actively engage in efforts to learn from and connect with potential partners to bridge the gap between CBOs, fiscal sponsors, and intermediaries.
Deciding which supporting agency is most appropriate for an organization requires some advocacy effort from CBOs themselves so that potential partners are not only aware of their mission, but also their needs. Seek out opportunities to attend workshops, webinars, and convenings to develop visibility for your organization. Furthermore, network with partners in your region and/or nationally to make them aware of how their partnership could be a mutually beneficial relationship that strengthens the field of CVI in your area.
If you are or want to become an intermediary:
1. Familiarize yourself with the field of community violence intervention to better understand how you can help.
There are currently inadequate resources exclusively or sufficiently dedicated to providing intermediary services to those doing CVI work; however, these efforts often overlap with other social service areas that receive intermediary support (e.g. reentry, employment, housing). To better increase residents' access to services provided by your intermediary organization, consider attending educational webinars, shadowing local CVI organizations, and building internal expertise to understand the field and where you could contribute your knowledge.
2. Recognize your assets and your limitations as an intermediary.
Creating an intermediary or elevating an existing organization's mission to include intermediary support is no modest task. Providing services such as fiscal management, technical training, and capacity building can have major consequences if not done properly, with the worst-case scenario being one in which a CBO is forced to shut its doors because its needs were not appropriately addressed. Those considering serving communities by way of intermediary support must do an honest self-reflection of what services they can reasonably provide CBOs with and where they might need to enlist outside help.
3. Become an intermediary once you have built sufficient capacity as a trusted community-based organization.
Those best positioned to become intermediaries for CVI organizations are those who are familiar with or have previously funded and have a demonstrated history of doing community violence intervention work. Having a diverse and inclusive advisory committee with intimate knowledge of the struggles associated with trying to build up an organization to a place of self-sustainability makes a CBO an incredibly valuable asset to others in the field looking to do the same.
4. Create pathways for organizations to achieve self-sustainability. 
The ultimate goal for all intermediaries should be to provide thorough, tailored assistance that guides CBOs down a path towards self-sustainability. This approach will equip organizations with the necessary knowledge to apply for grants, maintain compliance, and file paperwork properly that ideally manifests by way of improved capacity and essential administrative staff. Community-based organizations can then be a resource to one another while intermediaries can share their wealth of technical expertise with those in need.
5. Consider partnering with fiscal sponsors or technical assistance providers to create a wider network of support for smaller CVI organizations.
A fruitful opportunity exists for fiscal sponsors, technical assistance providers, and intermediaries to collaborate and support the development of a strong network of community-based organizations, social service providers, and government agencies. Intermediaries can help these groups work together to achieve common goals and improve residents' access to services. Moreover, both fiscal sponsors, technical assistance providers, and intermediaries should make a focused attempt to partner with organizations doing community violence intervention work to help build legitimacy and sustainability for effective programs and services.
If you are looking to support intermediaries through government or philanthropy:
1. Raise awareness and educate the public about the function and utility of intermediaries. 
Though intermediaries can provide a tremendous benefit to community organizations and government agencies, the intermediary model and the important role of this existing resource is not broadly known. Grantmaking agencies should make a concerted effort to fund the creation of educational tools catering to those who could benefit from intermediary support as well as intermediaries looking to improve the quality of their services.
2. Invest in a landscape analysis of intermediaries, the services they provide, and the needs of community-based organizations who may benefit from a partnership with one.
Philanthropic organizations are among those best suited to do a deep dive at the local, state, and national levels to understand a given region's violence intervention and prevention infrastructure and what resources are missing. An analysis of the strengths and weaknesses of a community's response to violence, as well as an analysis of the services provided by existing intermediaries, would contribute to the development of intermediaries that help CBOs build capacity and, ultimately, self-sufficiency.
3. Create grant opportunities specifically to build the infrastructure of intermediary organizations.
Working with an intermediary can be hugely beneficial to public and private grantmakers alike. Intermediaries can play the role of bookkeeper to ensure compliance with grant guidelines and promote transparency and accountability by helping establish systems for data collection, reporting, and evaluation. Still, there is both a lack of funding for intermediary organizations seeking to support CVI and a shortage of intermediaries with expertise in this field. Government entities and philanthropy are particularly well positioned to create solicitations that can help expand the existing pool of qualified intermediaries operating in the CVI space. As an example of what this can look like, in 2020 the Department of Labor administered the Young Adult Reentry Partnership grant program,22 with eligibility limited exclusively to qualifying intermediary organizations partnered with multiple sub-grantees in a small number of geographic areas. Of note, the solicitation gave priority consideration to "applicants that identify serving communities in high-poverty and high-crime areas."
4. Build intermediaries into CVI-related funding solicitations.
Government agencies should also look for ways to write intermediary organizations into existing grant programs. The Department of Justice's 2022 Community Violence Intervention and Prevention Initiative solicitation, for example, included separate application tracks specifically for local governments, community-based organizations, and intermediaries.23 As grantmakers, philanthropic organizations seeking to make an impact on violence also have a unique opportunity to help advance the CVI field by expanding eligibility for existing opportunities or developing new funding streams geared toward intermediaries.
5. Partner with credible organizations to build capacity for community-based organizations in the CVI field.
Intermediaries offer an effective mechanism not only for building the capacity of CBOs, but also for getting government agencies closer to the community, which is essential to effectively address violence. Government agencies should look to leverage that opportunity, as Colorado has done in the reentry context through its partnership with the Latino Coalition. Moreover, by helping CVI organizations become self-sufficient, intermediaries reduce the administrative burden on government entities and facilitate stronger and more supportive relationships with CBOs and the communities they serve.
As community violence intervention programming gains long overdue recognition and support, an influx of public and private dollars presents opportunities and challenges. This funding is critical to a growing nonprofit, but many community-based organizations lack the administrative capacity to access and manage such funds.
Intermediary organizations are essential to bridging this gap and ensuring that the communities most impacted by violence receive the culturally-competent prevention and intervention services they require. As Hassan's experience illustrates, intermediaries can provide trusted CBOs with the support they need to secure resources and use them effectively. By serving as pass-through agencies, providing training and technical assistance, and establishing systems for data collection and reporting—or by connecting CBOs with organizations that can provide these services—a quality intermediary will help guide nonprofits toward self-sufficiency while helping funders make more effective and equitable investments.
Unfortunately, there are simply not enough intermediaries in the CVI field that are primed and prepared to offer the type of help CBOs need. Grantmakers interested in disrupting cycles of violence have a timely opportunity to invest in the intermediary approach and strengthen the infrastructure of the CVI field, allowing CBOs to focus on what they do best: save lives.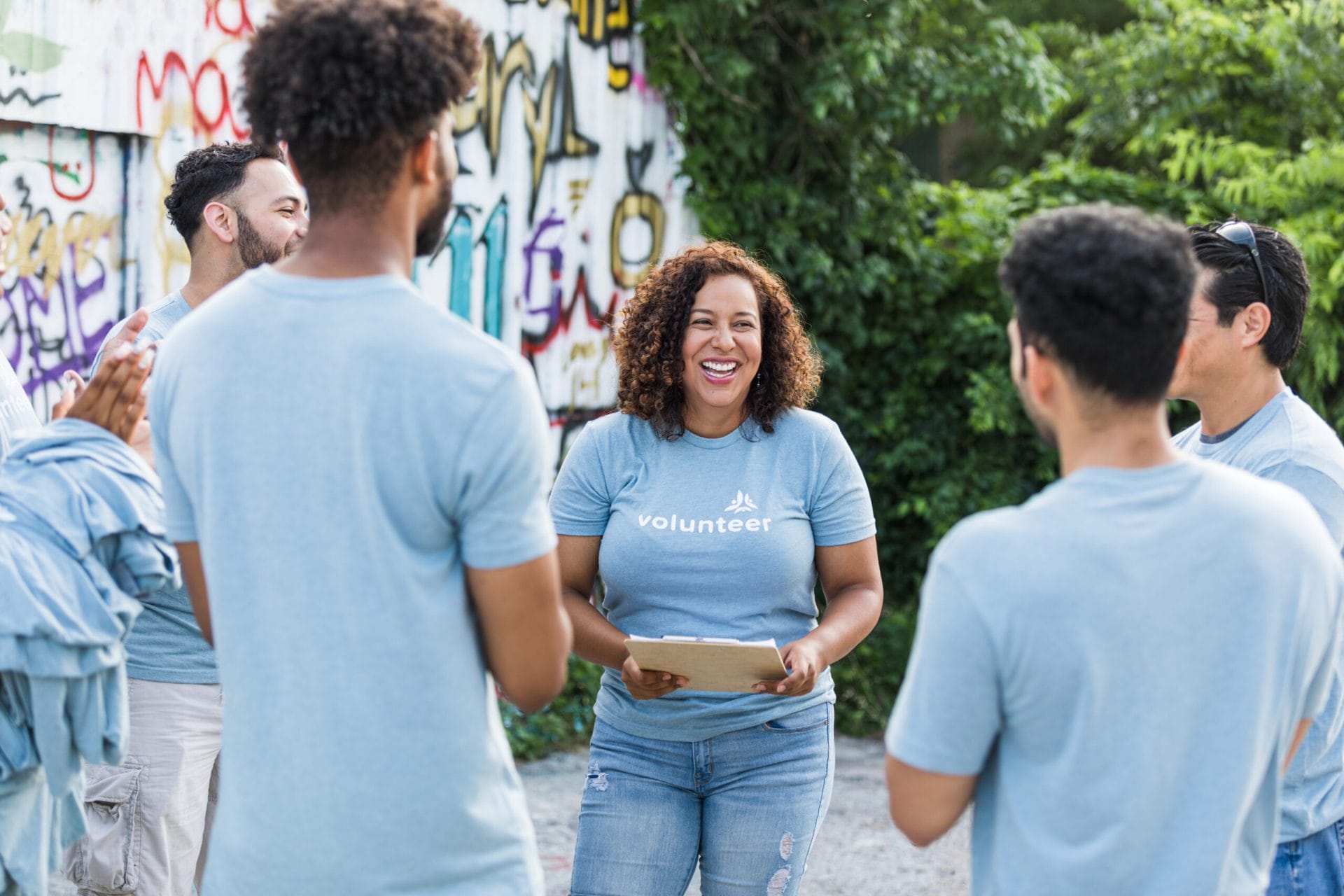 STAY CONNECTED
Interventions are most effective when they are supported by strong community networks. Sign up for Giffords Center for Violence Intervention's newsletter to learn more about what's happening in the field, relevant legislation, and funding opportunities.