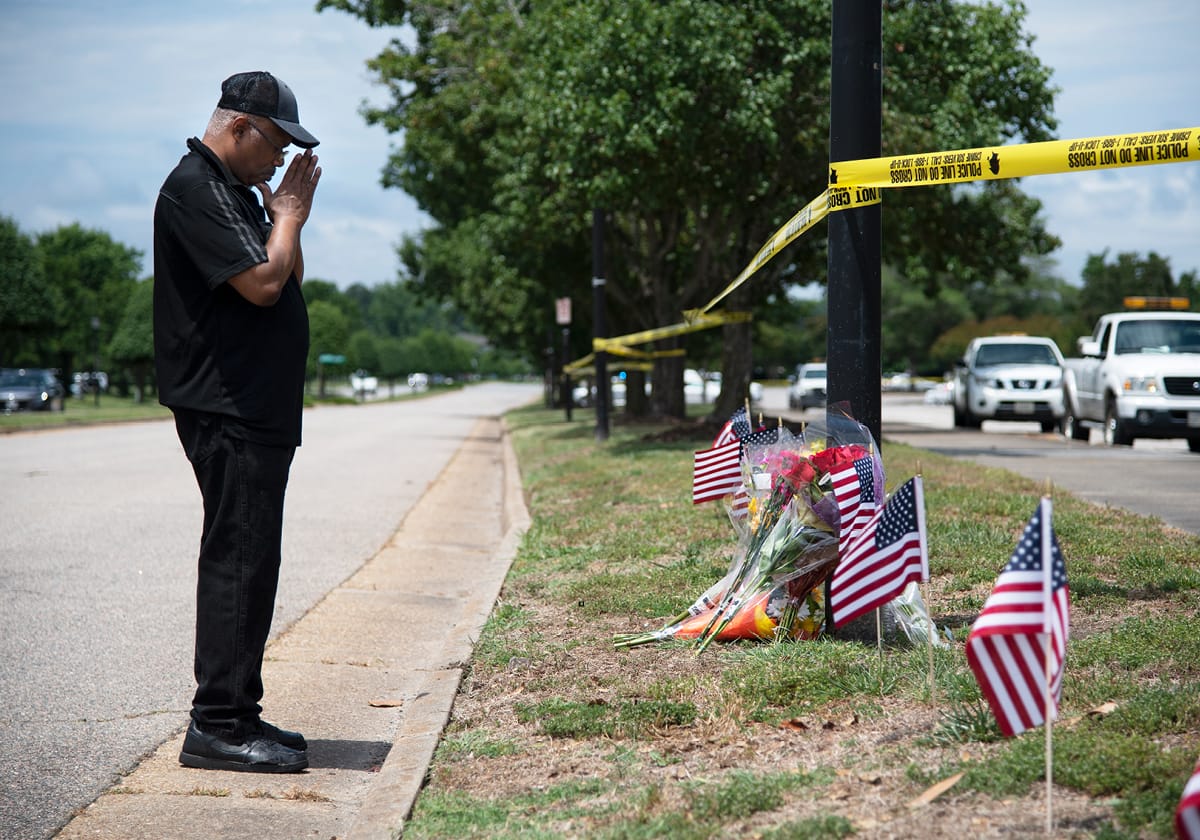 Gun Violence Took Our Children. Virginia Lawmakers Refused to Act. We're Voting Them Out.
You never expect to lose a child.
From the moment your child is born, your job as a mother is nurture them, protect them, and love them with every fiber of your being. Every victory in their life is also your victory. Every obstacle they face is also yours to overcome. So when our children were shot, a big part of our lives ended, too.
This grief is a unique one. But we know we're not alone in our pain. Too many mothers and fathers in America know the tragedy of losing a child to gun violence. Yet despite this all too common tragedy, many lawmakers in Richmond have ignored cries to address gun violence. It's time to change that.
One of us raised a son named Patrick who was an artist. He was 18 years old and had just started college at Ringling College of Art and Design when he was gunned down in front of his own home in Newport News, Virginia. It was a random shooting—he was gunned down by a stranger on New Year's Eve. Since that fateful night, I've turned my own grief into action. Now I seek to bring comfort to others in the Hampton Roads Chapter of Parents of Murdered Children, a support group for families who have lost a loved one to homicide.
One of us had a daughter Claire who was a singer. She was a talented musician and, at 22 years old, set to graduate with honors from Old Dominion University. Instead, Claire was stalked, shot, and killed by her ex-boyfriend. Determined to keep my daughter's memory and dreams alive, I created a music scholarship at Old Dominion to support other students, and I tell her story at campuses, programs, and vigils.
Together, we are fed up with politicians in Richmond who claim to care about protecting communities from violence. After the shootings at Virginia Tech and in Virginia Beach, these politicians were quick to offer their thoughts and prayers. But when it was time to act, they ran from their responsibilities. When pressed, these politicians parroted the NRA talking points about supporting Virginians' Constitutional rights.
But we're also Virginians. Our children also had rights. This isn't a zero sum game. When a problem as rampant as gun violence has touched you personally, it is particularly mind-boggling that so many politicians resort to the fallacy that gun safety laws are attempts to infringe upon the 2nd Amendment. They'll try every trick in the book to derail the conversation. But this isn't political; it's about the safety of our communities.
For more than 10 years, we've honored our children's lives by providing emotional support and resources for those in need. We've raised our voices to advocate for gun safety. We've participated in roundtables, organized and attended rallies, and supported legislative measures that might have saved our children's lives. Yet still, Virginia did not change its laws because some lawmakers wouldn't listen to those whose lives have been torn apart by gun violence.
After the Virginia Beach shooting, we were determined to be heard. We went to Richmond for the special session of the legislature convened to try to stop future mass tragedies from striking our state. Our goal was to reduce the daily individual tragedies that might not make the headlines, but always leave a family heartbroken.
But to our dismay, it was the same old story: evasion and disrespect. The gun safety bills were ignored and the session was adjourned after 90 minutes. We left Richmond with a simple message: "You voted today. We vote in November."
On Election Day, with every seat in the Virginia legislature up for grabs, we plan on fulfilling our promise. When it mattered the most, our Republican representatives failed us. Though our children are gone, we will continue to honor their memories with action.
It's time we stand up and declare: Enough is enough. We plan to use our votes to bring gun safety champions to the Capitol. We hope our fellow Virginians will join us.