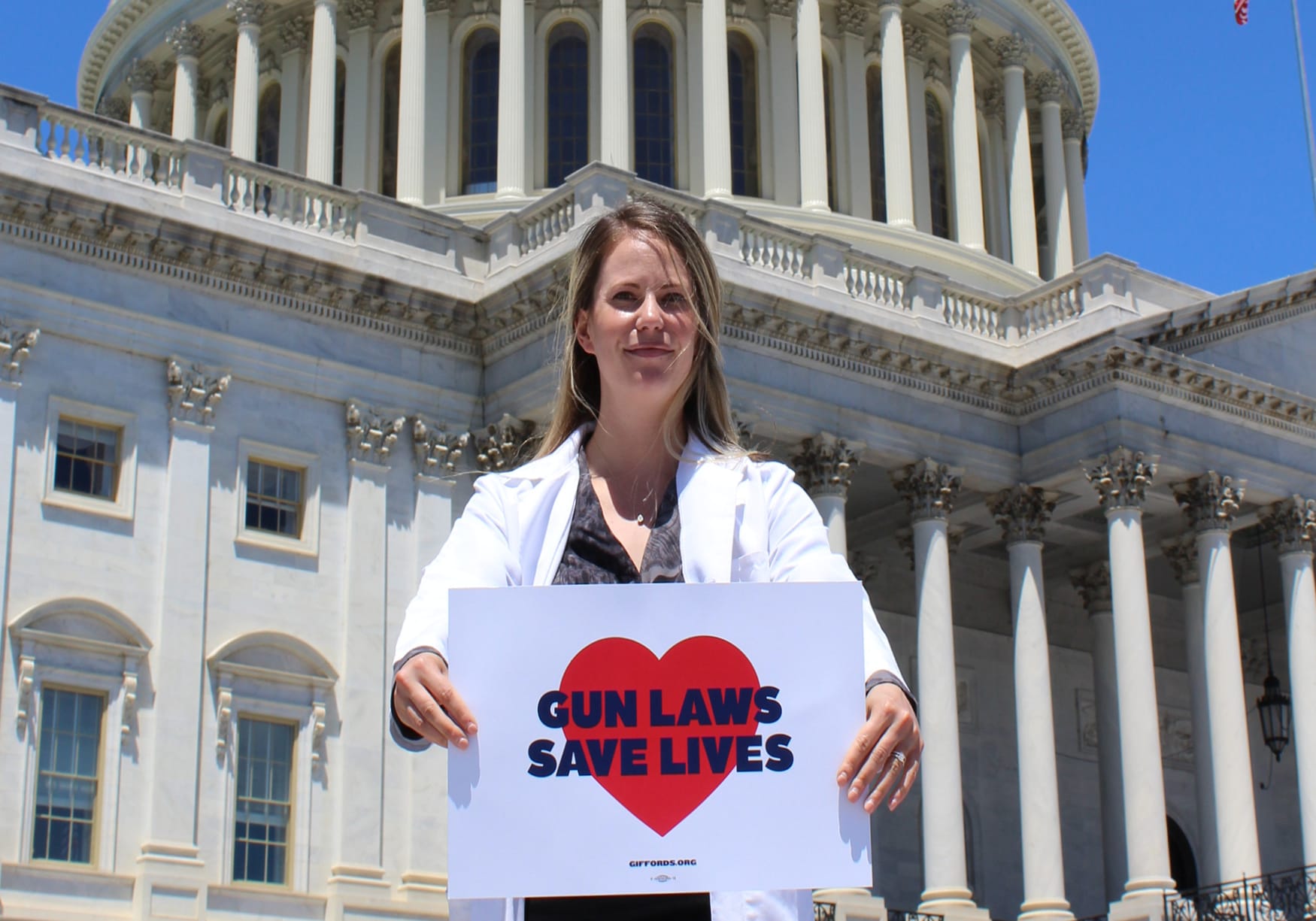 America's Gun Violence Epidemic Persists, According to New CDC Data
New data released by the Centers for Disease Control and Prevention (CDC) shows that gun deaths in 2018 continued to persist at epidemic levels.
While the year saw a number of high profile mass shootings in cities ranging from Parkland, Florida, to Thousand Oaks, California, and Pittsburgh, Pennsylvania, the newly released data underscores the toll daily gun violence takes on the safety and wellbeing of neighborhoods across the country.
According to the CDC, 39,740 Americans died from gun violence last year, meaning that nearly 109 people were killed by guns each day. This data confirms that gun violence is a persistent problem that demands attention and action.
Key findings from the CDC's data release:
There were 39,740 gun deaths in 2018. On average, nearly 109 people were killed by guns each day in 2018, meaning that a gun death in America occurred, on average, every 13 minutes.
After increasing from 2015 to 2017, the number of gun deaths in America in 2018 remained near the record high of 2017. In 2018, there were 33 fewer gun deaths than in 2017.
Firearms continue to drive a suicide epidemic in the United States: more than 50% of all suicide deaths in 2018 involved firearms. More than 24,000 people died by gun suicide in 2018, representing 61% of all gun deaths.
Firearm homicides and assaults have risen precipitously in the last few years, and these increases have been particularly concentrated in communities of color. In 2018, there were 584 fewer gun homicides than the previous year, though nearly 14,000 Americans still lost their lives in gun homicides.
Gun deaths continue to outpace motor vehicle deaths. In 2018, there were more than 1,500 more firearm deaths than motor vehicle deaths.
It's unacceptable that the number of deaths from shootings keeps escalating while the Senate refuses to even debate policies proven to help save lives. We must continue to push for lifesaving gun laws at the federal level.