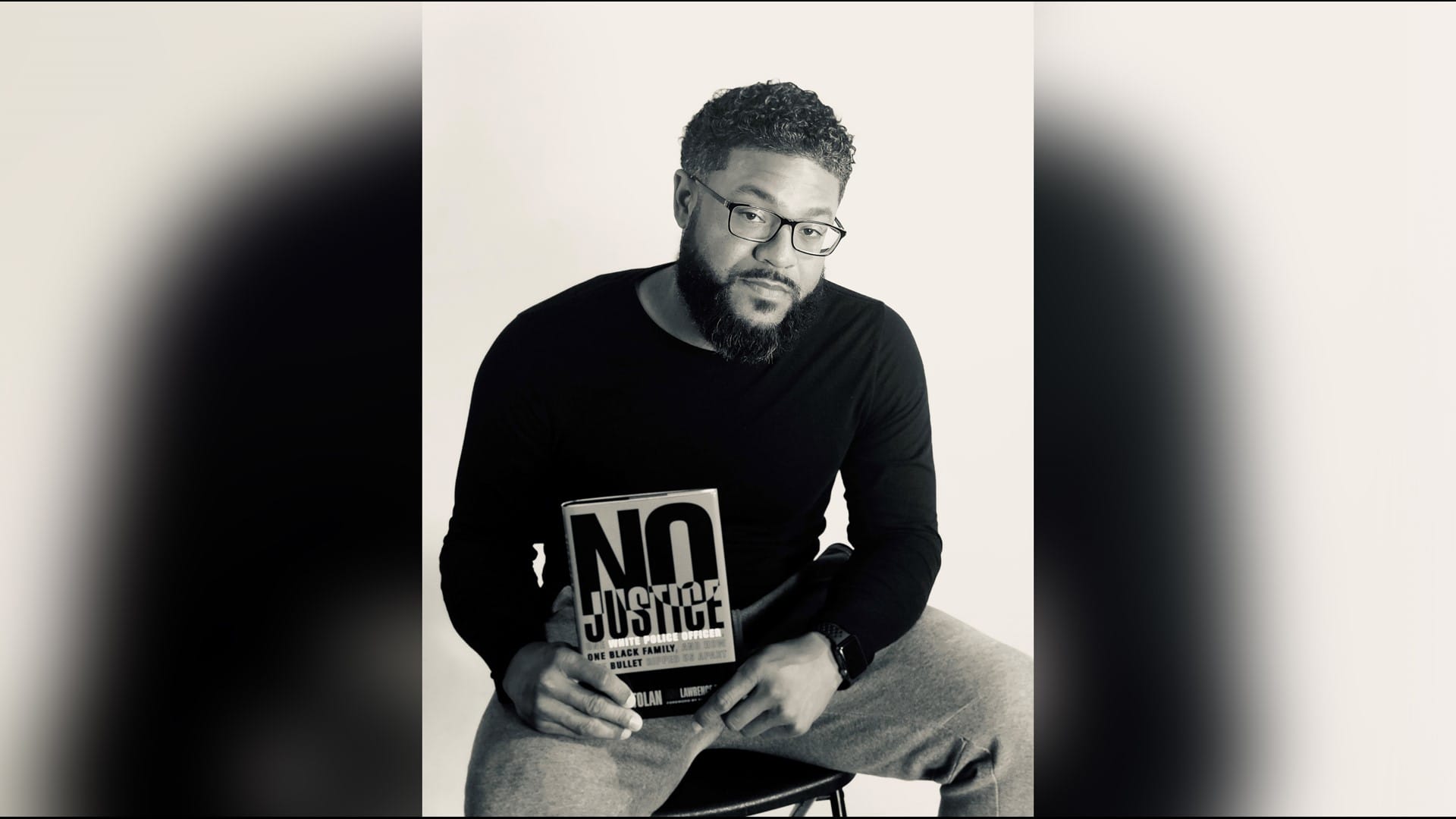 No Justice: My Story of Brutality at the Hands of the Police
Editor's Note: This Gun Violence Prevention Month, we're sharing the stories of people personally impacted by gun violence. You can read more here.
On New Year's Eve in 2008, my cousin Anthony and I went to grab some fast food and then drove back to my parents' house, a home we'd lived in for over 15 years. We were one of the few Black families in the neighborhood.
I parked in front of the house and we got out of the car. We heard "get on the ground, now!" from a voice in the dark. An officer who had pulled up behind us was shining a bright light at us as we approached my front door.
We were shocked—we hadn't done anything wrong.
My parents turned on the lights in the house and came outside to try to see what was happening. In the meantime, a second officer arrived on the scene.
The officers said that they stopped me because they thought my car was stolen. My parents both told the officers that it wasn't, and that my cousin and I were where we needed to be.
Instead of de-escalating the situation, the officers did the opposite. One officer told my dad to stand by the police car. When my mother pleaded with them to calm down, one of the officers grabbed my mother by the arm and threw her against the garage.
As any son would do when his mother is being harmed, I jumped up from where I had been forced to lie down on my own porch and said, "get your fucking hands off of my mother!"
No sooner than I said that, Officer Cotton shot at me three times, hitting me in the chest.
I was knocked to the ground by the impact of the bullets. The pain was unbearable. I could vividly hear my mother praying for my survival.
I thought that these would be my last few moments alive.
Instead of asking if I was okay, Officer Cotton began searching me, saying, "where's the weapon?" He actually thought I had a weapon on me while wearing basketball shorts. When the ambulance came, my parents weren't allowed to even ride with me to the hospital.
After the shooting, there were many levels to my grief: anger, frustration, depression, and survivor's remorse all balled into one. To cope, I wrote in a journal just to get my thoughts out.
Those thoughts turned into a manuscript, which was a precursor to my book, No Justice. Music was also an escape for me, and I'm thankful for my mother especially, along with countless family members and friends who were supportive.
Even though I'm grateful to have survived, the pain never fully goes away. To this day, I still have a bullet lodged in my liver. And then there's the emotional pain, which gets worse when I see police brutality playing out again and again on the news.
When African Americans share their stories of racial injustice, listen to them.
We need more empathy and understanding in our country. The countless victims of racial injustice deserve for our laws to be changed. I think we're starting to get to that point, but there's so much more work we still need to do.
We must also be mindful of the many survivors of police brutality. Many times their stories get pushed to the backlog in the midst of so many hashtags of those who lost their lives.
We need our stories to be heard as well. People need to understand that this can happen to you even if you live in an affluent neighborhood, even if your father was a World Series Champion.
It's time for us to eliminate qualified immunity, which gives officers a way out with very little accountability. Officers should also develop relationships with their communities, and police forces should mandate that as many officers as possible come from the communities that they patrol.
I don't want what happened to me to happen to anyone else. We have to take this opportunity and do everything we can to make change happen now.
If you want to get involved in the fight to save lives from gun violence, join the Giffords Action Network.