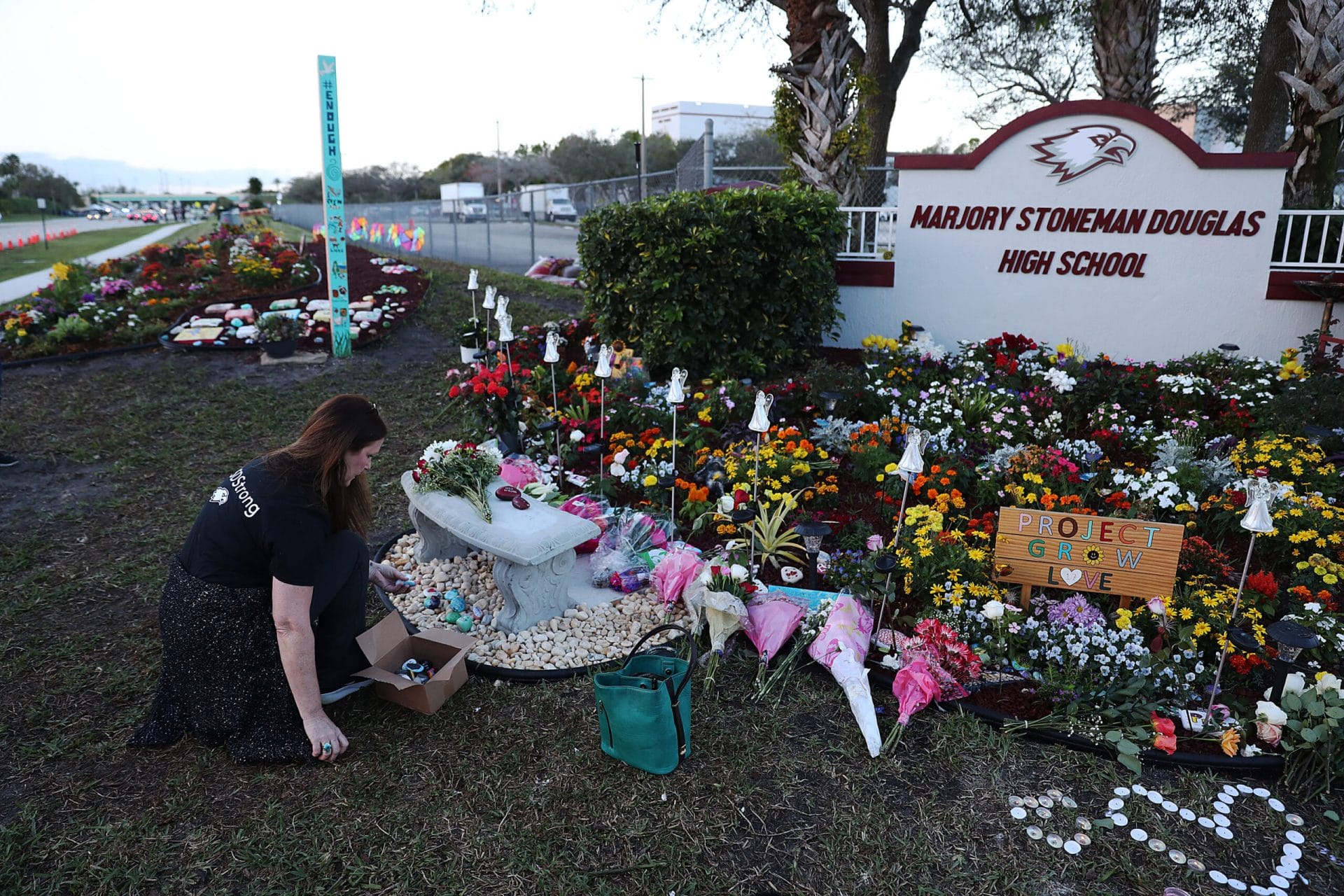 We're Gun Violence Survivors from Florida, and Our Leaders Are Failing Us
Four years ago, tragedy struck the sunny and tight-knit Parkland community.
A gunman opened fire on students and staff at Marjory Stoneman Douglas High School, killing 17 people and injuring 17 others.
Students were scared out of their minds, texting their parents goodbye, thinking they weren't going to come out of this alive. Some of them didn't.
Parents waited anxiously for their children to come home. Some of them didn't. And an entire community was irreparably, irrevocably, changed.
Manny and Patricia's son was one of the 17 people who didn't make it out that day. Joaquin was full of dreams cut unfairly short by a gunman—a gunman enabled by a system that prizes the interests of the gun lobby over children's lives.
After the shooting, our community banded together in the face of tragedy and swore to fight in memory of those we lost. In the face of unprecedented pressure, our politicians made promises that things would be different.
It's been four years, and things are most certainly not different. School shootings continue unabated, each one just as devastating as the last. Instead of doing something to end this preventable, avoidable crisis, our elected officials have chosen to retreat back into their usual statements of thoughts and prayers and—even more offensively—outright lies. Just a few weeks after Parkland, Senator Marco Rubio had the nerve to suggest that gun safety laws don't help, even as he takes millions of dollars from the NRA.
The answer to ending this senseless crisis has been staring us in the face for far too long: our elected officials need to have the courage to do what is necessary and what is right. Eight Floridians die everyday because of gun violence. How many more lives need to be lost before enough is enough?
We're in this fight because we know the pain and trauma that comes with losing someone you love to gun violence. Debbie is fighting in her father's memory; Manny and Patricia are fighting to honor Joaquin. We don't want anyone else to have to go through what we went through.
Change is on the horizon. Over the years, we've met with so many survivors like us, hungry for a new world order in our country. One where children at school can focus on their education and their friends without practicing how to hide under their desks or lock their classroom in case a gunman with an assault rifle ever walks into their school.
Across the country, we're hearing from people who are sick and tired of the politicians who prioritize the gun lobby and its extremist views over all of our lives. We need people in office who will actually stand up to the gun lobby—not pander to them and peddle their lies for money.
November's midterm elections will be big for Florida. Gun safety and commonsense gun laws are on the ballot. We'll do everything in our power to make sure that we elect a brand new class of elected officials committed to finally passing the gun safety legislation we desperately need—in honor of Joaquin, and Debbie's father, and every single person in Parkland and beyond who has lost their lives to this uniquely American epidemic.