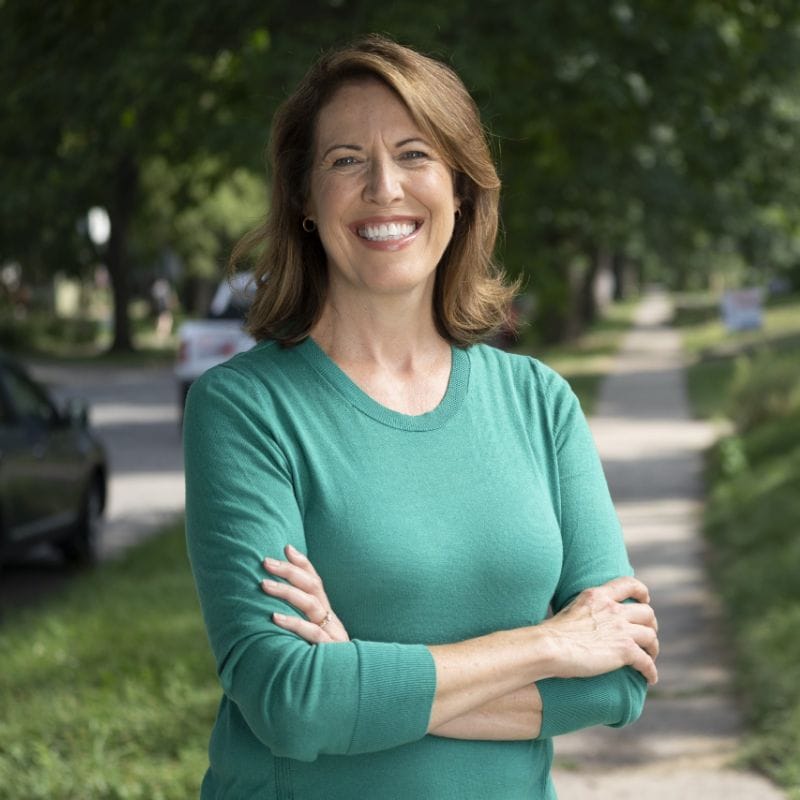 Candidate
Cindy Axne
US House
Iowa — 3rd District
Democrat
In 2018, Iowa voters sent a message to the gun lobby by replacing a two-term incumbent with an A+ rating from the NRA with Congresswoman Cindy Axne—a fifth-generation Iowan, mother of teenagers, and a gun safety champion. Congresswoman Axne is committed to doing everything she can to ensure that America's children don't have to live in a world where schools, churches, shopping malls, and movie theaters are not safe places because of the threat of gun violence. At the same time, she is well aware of the fact that responsible gun ownership is a facet of daily life in Iowa. In her previous work for the state, she was once in charge of helping approve licenses for hunters, and she quickly came to respect the constitutional rights of her constituents to responsibly own and use firearms.
In Congress, Representative Axne has been a champion for needed reforms like expanding background checks to all gun sales, passing legislation to keep weapons out of the hands of individuals who have committed domestic abuse, and making sure our nation's schools are prepared to respond to potential emergencies. She has consistently advocated for gun violence research funding, and never let the closeness of the results in each of her prior elections cause her to lose the courage to act. Congresswoman Axne is a bold, brave leader, and we need to make sure that her sensible approach to gun safety remains present in the highest halls of American government. With gun safety champions defending seats up and down the ballot this November, it is incumbent upon voters to get out in force for members in swing districts like Congresswoman Cindy Axne, whose election may decide whether Congress will continue to prioritize gun violence in 2023.
We are proud to endorse Cindy Axne for the US House of Representatives.
TAKE ACTION
The gun safety movement is on the march: Americans from different background are united in standing up for safer schools and communities. Join us to make your voice heard and power our next wave of victories. 
GET INVOLVED