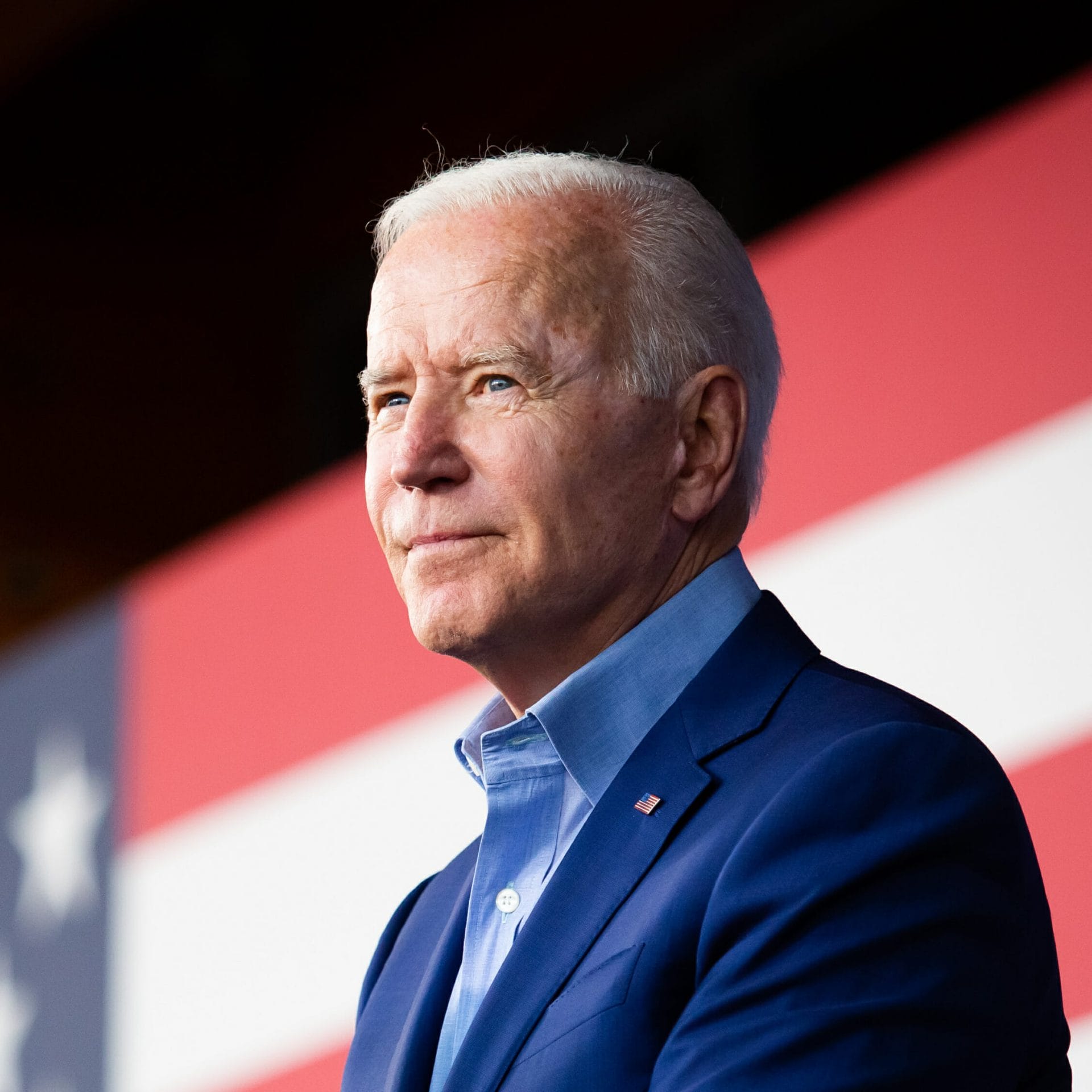 Throughout his decades of public service, President Joe Biden has always made protecting American families from senseless violence a top priority. In the United States Senate, he chaired the powerful Judiciary Committee and played an integral role in the passage of both the federal assault weapons ban and the Brady Handgun Violence Prevention Act, which created the background check system. As vice president, he consistently demonstrated his genuine personal investment in the fight to save lives, first by supporting Congresswoman Gabby Giffords throughout her recovery and later by leading the task force that enacted 23 executive actions concerning gun safety in the wake of the mass shooting at Sandy Hook Elementary School.
In 2020, President Biden stepped up once again to fight for a safer America—joining now–Vice President Kamala Harris to run on the strongest ever gun safety platform in our nation's history. Throughout their campaign, President Biden and Vice President Harris led with a bold vision of a country where no American should have to live in fear of being shot. 
In office, President Biden has proven to be the most consequential gun safety president in history. In its first two years, the Biden-Harris administration made billions of dollars in federal grants available for violence intervention and prevention and nominated the first Senate-confirmed director of the ATF in more than seven years. Under this new leadership, President Biden's ATF has addressed gun violence with renewed vigor, enacting a new rule limiting the availability of ghost guns, finalizing a rule that clarifies when pistols with stabilizing braces are short-barreled rifles and must be regulated by the National Firearms Act (NFA), improving oversight of gun dealers, and issuing the first report on firearms trafficking in more than two decades. 
Following the devastating shooting at Robb Elementary School in Uvalde, Texas, President Biden made history by working with Congress to pass and sign into law the first major gun safety legislation in nearly 30 years: the Bipartisan Safer Communities Act. This landmark legislation requires enhanced background checks for anyone under 21 to buy long guns, makes gun trafficking and straw purchasing federal crimes, addresses the "boyfriend loophole," provides funding to states to implement extreme risk protection order laws, and marks the largest investment in community violence intervention programs in American history.
Now more than ever, our country needs a leader who will put the safety of every American first—that's who Joe Biden has been and who he'll continue to be for four more years. With so much on the line this fall, we must vote in force to stand up to the gun lobby and continue to build a safer country for the next generation.
We are proud to endorse Joe Biden for President of the United States.
TAKE ACTION
The gun safety movement is on the march: Americans from different background are united in standing up for safer schools and communities. Join us to make your voice heard and power our next wave of victories. 
GET INVOLVED