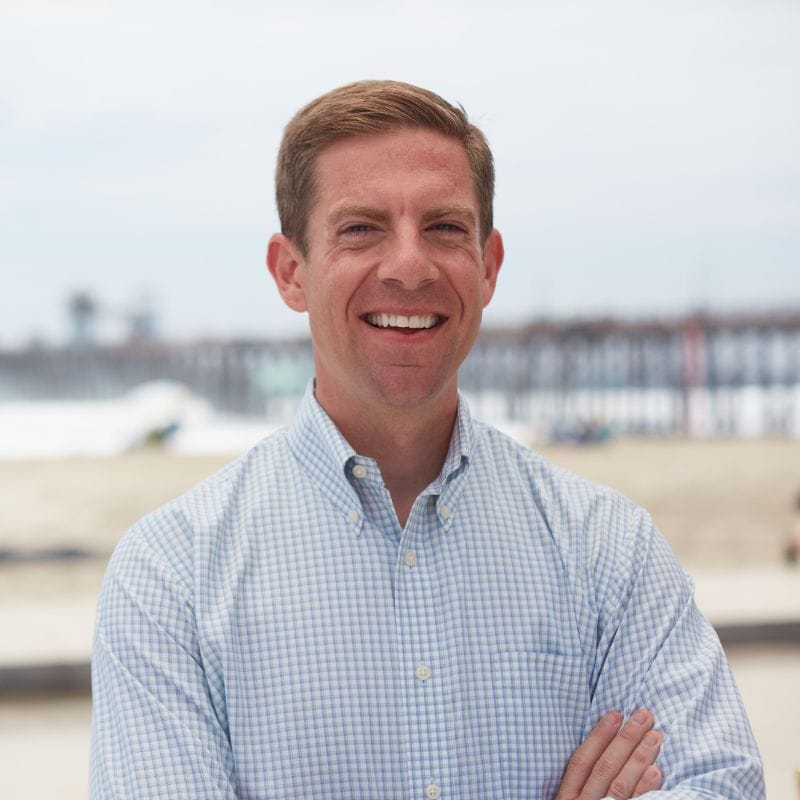 Candidate
Mike Levin
US House
California — 49th District
Democrat
Californians deserve leaders on Capitol Hill who will always prioritize protecting public safety before advancing the agenda of the corporate gun lobby—leaders who are determined to take action to protect our schools, streets, and neighborhoods rather than those focused on advancing their bottom line. In Congressman Mike Levin, Orange County residents have such a leader, and he's just getting started.
In Congress, Representative Levin has worked to eliminate the threat of gun violence and keep our communities safe. One of the first caucuses he joined was the Gun Violence Prevention Task Force, and one of the first bills he signed onto was the Bipartisan Background Checks Act to require background checks on all gun sales and transfers. Congressman Levin has also co-sponsored legislation to combat the rise of ghost guns, and worked across the aisle to introduce legislation to encourage safe firearm storage. He believes that to solve America's epidemic of gun violence, we must continue to research and understand it. For this reason, Representative Levin helped secure $25 million for federal research into gun violence at the Centers for Disease Control and Prevention and the National Institutes of Health, and we know he will never tire in pushing for additional funding to take on this complex problem. 
Congressman Levin is the type of leader who will not stop fighting for change until every family in America is able to live in a world free from the scourge of gun violence. With so much on the line in 2022, we must do everything in our power to ensure that Representative Mike Levin is reelected in November so he can continue to build on the progress gun safety majorities in the House have made over the last four years.
We are proud to endorse Mike Levin for the US House of Representatives.
TAKE ACTION
The gun safety movement is on the march: Americans from different background are united in standing up for safer schools and communities. Join us to make your voice heard and power our next wave of victories. 
GET INVOLVED