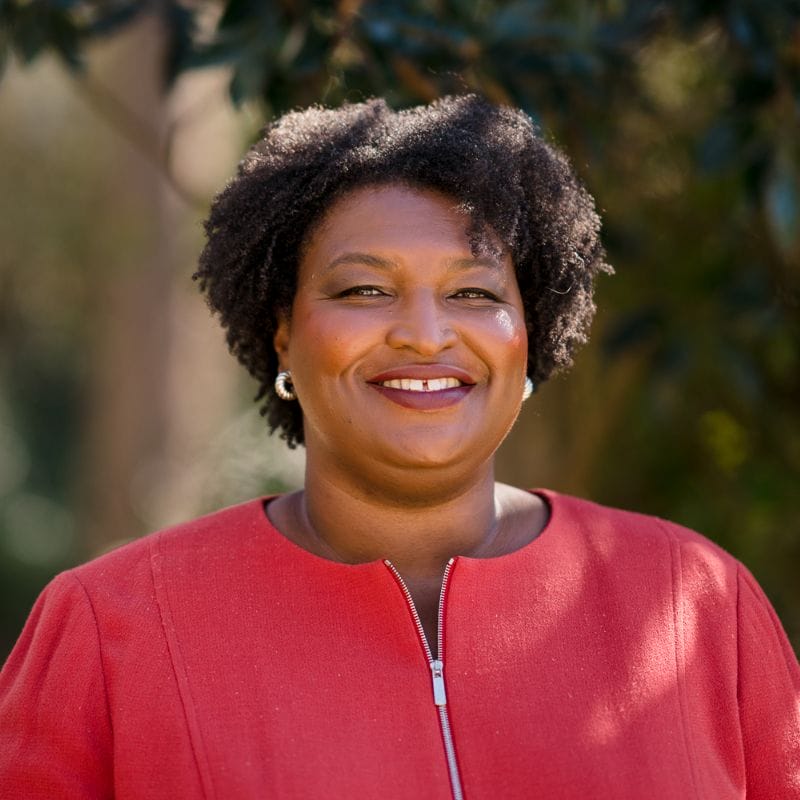 Candidate
Stacey Abrams
Governor
Georgia
Democrat
Stacey Abrams grew up in Mississippi, where she learned the importance of gun safety and responsible gun ownership from her father and great-grandmother. Throughout her career in public service, Abrams has made gun violence prevention a top priority, becoming a leader in the fight against egregious gun laws. She was elected to the Georgia House of Representatives in 2007 and became House Democratic leader in 2010, making her the first woman to lead either party in the state legislature and the first Black Georgian to serve as leader in the state house. In 2018, she became the first Black woman in United States history to be a major party nominee for governor. 
Abrams is a strong supporter of commonsense gun safety laws that would protect the people of Georgia. As House Democratic leader, she fought against reckless "campus carry" legislation and a bill that would have required guns used to commit crimes to go back onto the street. Abrams is an ardent opponent of "criminal carry" legislation, which makes it easier for dangerous individuals to carry a gun without a permit.  
Governors hold a special role in the fight against gun violence, and electing strong gun safety leaders in these roles has never been more important. As governor, Stacey Abrams is committed to implementing the commonsense, popular solutions to gun violence that will make the families and communities throughout Georgia safer.
We are proud to endorse Stacey Abrams for governor.
TAKE ACTION
The gun safety movement is on the march: Americans from different background are united in standing up for safer schools and communities. Join us to make your voice heard and power our next wave of victories. 
GET INVOLVED