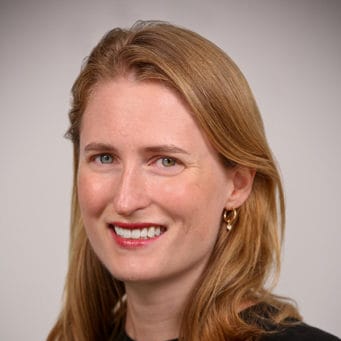 Contributor
Robin Lloyd
Managing Director, Giffords
Robin Lloyd is managing director of Giffords in Washington DC, where she leads the organization's government affairs, political, communications, and engagement operations. Robin's oversight and strategic direction of the organization are footed in her legislative know-how and process expertise, her exceptional policy depth, and her well-seasoned political acumen. Through her leadership, she has helped produce a number of legislative victories across the spectrum for Giffords and the broader gun violence prevention movement. As a result, Robin has earned a reputation as a staunch and highly regarded advocate on both federal and state policy matters.

In 2019, Robin was instrumental in helping pass the first major piece of gun safety legislation in Congress in over 20 years, the Bipartisan Background Checks Act of 2019. Through her advocacy, Robin helped orchestrate the introduction of this legislation in the House of Representatives on January 8, 2019—the eighth anniversary of the Tucson shooting, in honor of Gabby Giffords. Her efforts were also pivotal in securing a priority bill number (HR 8) for the landmark legislation when it was unveiled. Additionally, Robin's tireless leadership has produced stronger, more effective gun violence prevention laws in numerous states, protecting the lives of thousands of Americans. 
 
Prior to joining Giffords, Robin served as the director of federal affairs for the City of New York under Mayor Michael Bloomberg. Before that, Robin gained extensive experience in federal policy-making on the legislative staffs of Representatives Anthony Weiner (D-NY) and Ciro Rodriguez (D-TX).
 
Robin is a graduate of Wellesley College and holds a master's degree from Johns Hopkins University. She lives in Washington DC with her husband and son.

MEDIA REQUESTS
Our experts can speak to the full spectrum of gun violence prevention issues. Have a question? Email us at media@giffords.org.
Contact